Top 10 Animated Disney Movies With the Best Music
fullymetal
Which disney movie had the best songs as a whole? I'm actually not using my own order in creating this list, so it actually kinda "stings" to place Pocahontas so low.
The Top Ten
1
The Lion King
I knew this would be #1. The Circle of Life would have given this movie top spot, by itself, even without all the other brilliant musical numbers. - BKAllmighty
Everyone listen! Lion king has the best music by far, especially since it wasn't even the main Disney team creating it
Who put this on #1? This movie DESERVES hate, not praise. It is full of annoying songs, cliched heroes/villains, poor character development and the worst of them all, the appalling portrayal and view on hyenas.
The circle of life alone puts this at number 1.
However, there's also Hakuna matata, Can you feel the love tonight, Upendi, He lives in you, We are one and Love will find a way. Even both of the villain songs are great.
V 4 Comments
2
Aladdin
Ex: Friend Like Me, One Jump Ahead, A Whole New World - fullymetal
V 1 Comment
3
Beauty and the Beast
Not only did I love the soundtrack, but I loved the score. The opening music, the battle music, the transformation music, it was amazing! - DisneyQueen
Ex: Tale As Old As Time, Little Town/Belle, Something There - fullymetal
I love this soundtrack, so many great quality songs like Belle and Be our guest
V 2 Comments
4
Mulan
I'm sorry, "Reflection" is more whiny that inspiring and "I'll Make A Man Out Of You" is more demeaning and annoying than inspiring. When will people get over those songs?
I am surprised to see this one so high on the list, but I definitely think it deserves it. - BKAllmighty
Ex: Reflection, I'll Make a Man Out of You - fullymetal
Don't forget TRUE TO YOUR HEART 98 degrees and STEVIE WONDER bringing it home!
V 1 Comment
5
Frozen
I wasn't a huge fan of this movie, I found it a little tedious and too close to Tangled, without outshining it.
Frozen is not the best movie, but the music is
I love frozen it's amazing you will love it if you do all you have to to is to press the vote button and vote for the most amazing thing ever to be made on earth it's incredible, go the mile for it
I love this movie so good fantastic amazing
V 5 Comments
6
The Little Mermaid
Part of your world is my favourite Disney song, and the other songs from the little mermaid are absolutely amazing
Ex: Part of Your World, Under the Sea - fullymetal
7
Hercules
Ex: I Won't Say I'm In Love, Go the Distance - fullymetal
Every song in their soundtrack is an automatic classic for me. "A Star is Born", "Zaero to Hero", "I won't say I'm in love", "The Gospel Truth", "Go the Distance", etc - Disneylover
V 1 Comment
8
Tarzan
Phil Collins could fill a greatest hits album with these songs. Better than almost anything he has ever written before. The songs are catchy, well-written, well-orchestrated, and deeply emotional (when they need to be). Of course, above all, they're memorable. - BKAllmighty
This soundtrack brings out more true emotion then any other! Your truly feel this soundtrack in your heart
One of the best Disney soundtracks EVER! Yet so underrated :/
Hard to top Phil Collins
V 2 Comments
9
The Hunchback of Notre Dame
Love the songs especially belle's of Notre same and hellfire plus I love the film
Ex: Bells of Notre Dame, Hellfire, God Help the Outcasts - fullymetal
By far the best music in a Disney movie. Just ignore the gargoyles.
V 1 Comment
10
The Nightmare Before Christmas
This movie has the best and most beautiful music.
The Contenders
11
Tangled
I love this movie and this that it is completely underrated, I think it is way more fun and interesting than Frozen.
Tangled is underrated:have you hear when will my life begin? or I see the light? those songs are better than let it go.Also this was the last movie (until inside out and the good dinossaur) from Disney that was great
V 1 Comment
12
Pocahontas
V 1 Comment
13
Peter Pan
V 1 Comment
14
Oliver & Company
I love the songs in this such as why should I worry,once upon a time in New York City and good company. The film and the songs are brilliant in this film
15
The Jungle Book
I could have loved this movie as a kid from the music, alone. - BKAllmighty
I would have loved this movie for its songs, alone. - BKAllmighty
Come on guys! This movie's the Bare Necessities!
16
Pinocchio
If nothing else, this movie's soundtrack includes "When You Wish Upon a Star", which is THE Disney song.
17
Fantasia
Are you joking? Classical music is not something to vote over! - SwagFlicks
Ex. Nightmare on Bald Mountain, The Nutcracker Suite
Ah...no this is the climax of Disneys classical music this should be at least in top 10
18
Moana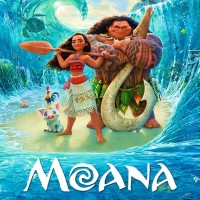 This isn't out yet. But the music in the trailer is good. - Discord1
V 1 Comment
19
Zootopia
That annoying Shakira song? No thanks.
V 2 Comments
20
Dumbo
PSearch List
Recommended Lists
Related Lists
Best Disney Animated Movies

Funniest Disney Characters From Animated Movies
Top Ten Forgotten Disney Animated Movies
Saddest Disney and Pixar Animated Movies
Top Ten Best Animated Disney Movies of the 21st Century
List StatsUpdated 19 Jan 2017
100 votes
41 listings
2 years, 142 days old

Top Remixes (5)
1. Frozen
2. The Nightmare Before Christmas
3. Tangled
MidKnight
1. The Lion King
2. The Jungle Book
3. Tarzan
BKAllmighty
1. Frozen
2. Aladdin
3. The Nightmare Before Christmas
Tacosarelife
View All 5
Posts
Error Reporting
See a factual error in these listings? Report it
here
.