Greatest Bengali Metal / Rock Songs
The Top TenXW
1
Oniket Prantor (Artcell)
Best Bangla band song ever. Good lyrics, best music composition and great vocal. Overall, it's the best Bangla band song of all time.

Artcell is the best forever... Aniket prantor is undoubtedly the best song of the history of band music... Love it... Love artcell... M/
This song is a must listen to and I can say for sure that you will love it if you know what music should be like this is the best! ! Vocals music guitar and drums each beat grabs you
Hell of a song! nailed it!
V55 Comments
2
Shei Tumi / Cholo Bodle Jai (LRB)
Great song in bangla band music.
We sing out hearts out to this song.
Anthem of Bangla Band music. Any doubt abt the quality of this song, if any, go to hell...
Most heart touching bengali band song ever made
V15 Comments
3
Boshe Achhi (Warfaze)
best song ever in the history of bangla band music
Warfaze is the best m/
in last part komol played a master guiter tune. No one in bd can be compared with guiter with komol boss.
Oni bhai is my favourite guiterist. his playing style is jossh...
I like it... And I hope I will be a great Band singer in Bangladesh..
V22 Comments
4
Bishakto Manush (Fossils)
Undoubtedly the best bangla rock song ever
Well, I think it's very amazing song to listen.
This is the best bengali band song I ever heard
Just awesome
V15 Comments
5
Vebe Dekhechho ki (Mohiner Ghoraguli)
Anthem... The song which gave India the license to start with rock. A socio- economic issue inspiring the purpose- made lyrics and a music that can be compared to the world's greatest rock bands
This is the best bangla rock song of all time... Mohiner Ghoraguli is the best thing to ever happen to bengali music!
Anyone who disagree with me can KILL YOURSELF!
Perfect song with amazing lyrics and rocking music! If you don't like this song you don't understand music!
This mohiner ghoraguli song which is more than 10 years old is still in the lips of thousands... it deserves
V15 Comments
6
Firiye Dao (Miles)
What a hell! are you people foolish? this song KICKS ASS... vote for this song which is the best and most famous song ever composed by a Bangladeshi band.
it is the best and most famous song ever performed by any banglsdeshi band and miles is the best and only international standered band in Bangladesh.
AWESOME SONG... PROBABLY THE BEST BENGALI SONG EVER MADE.. IT HAS AWESOME MUSIC WITH COOLEST LYRICS...
I like Miles, I Love Miles - that's it
V21 Comments
7
Chaite Paro (Aurthohin)
Aurthohin is the only band in bd who can touch my heart. I love them very much. Bass baba is awosome
This song is so rocking
8
Moharaj (Warfaze)
Great composition, vocal performance and solos... - azrhyme10405
An awesome song with amazing lyric, headbanging all the way!
9
Ekla Ghor (Fossils)
Great song and composition...
Really awesome, I had ever heard
My favourite song by Fossils
Best of all time
V5 Comments
10
Nikrishto (Aurthohin)
It's an awesome metal song by aurthohin... The bass is awesome
The Contenders
11
Dekho Manasi (Fossils)
Great song... Fossils rocks
One of the most promising love-song aspiring 'viraha' or heartache attached to any love affair... According to my taste of music
Heard it today and was absolutely blown away, awesome song. Long live Rupam!
12
Onno Shomoy (Artcell)
Really nice song.
13
Chilekothar Shepai (Artcell)
Brilliant song by Artcell, among countless others. This should be higher up on this list, people.
This song should be in top ten... Awesome song... Metal all the way
It's one of the best songs by Artcell.
Best metal song of Bangladesh
V6 Comments
14
Cancer [Aurthohin]
Come on, this is a song which you cannot stop listening to. It deserves a better spot. Awesome intro, great drumming, mind blowing bass solo and stunning lead solo. Anyone who understands what metal means will love it.
Nice song and I'm like it's. bast my aurthohin
One of the greatest songs ever made in Bangla band history..but still much underrated.
15Bi-Cycle Chor (Fossils)
16
Ghumonto Shohore (LRB)
The drums & guitar combination
17
Aalo (Warfaze)
I always love Warfaze songs.
It's a awesome track
A always warfaze song love...
Warfaze is just awesome band... My all time favorite band... thou " KAMAL" lived the band in dec 2013... but warfaze hats off...
V4 Comments
18
Hasnuhana (Fossils)
Best bengali song ever heard
19
Tomake (Warfaze)
I love this song so much! Super lyric! Super piano and guitar!
I fall in love with this song
20
Odekha Swargo (Artcell)
What a lyrics! Really I wonder!
PSearch List
Related Lists
Best Songs That Start a Rock/Metal Album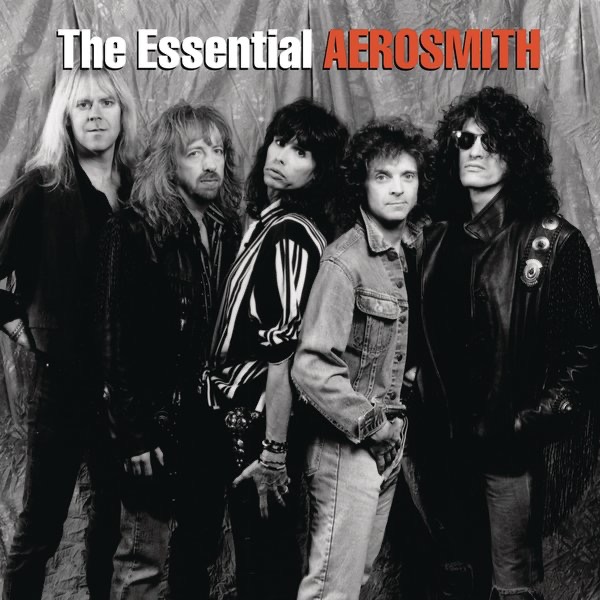 Top Ten Best Rock and Metal Songs With the Word 'Dream' In the Title
Top 10 Rock and Metal Songs That Mention Natural Phenomena In the Title
Top 10 Best Depressing Rock-Metal Songs
List StatsUpdated 27 Nov 2015
3,000 votes
155 listings
5 years, 240 days old

Top Remixes (11)
1. Oniket Prantor (Artcell)
2. Amar Poth Chola (Artcell)
3. Moharaj (Warfaze)
Nakib
1. Bishakto Manush (Fossils)
2. Vebe Dekhechho ki (Mohiner Ghoraguli)
3. Dekho Manasi (Fossils)
Rockumentary007
1. Chaite Paro 2 (Aurthohin)
2. Nikrishto (Aurthohin)
3. Cancer [Aurthohin]
Amifahim
View All 11
Posts
Error Reporting
See a factual error in these listings? Report it
here
.