Best Actors of the 80s
Alexandr
The Top TenXW
1
Tom Cruise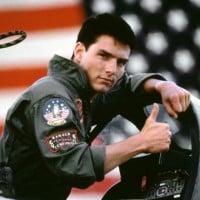 Tom Cruise is an American actor and filmmaker. Cruise has been nominated for three Academy Awards and has won three Golden Globe Awards.
Endless Love (1981), Taps (1981), The Outsiders (1983), Losin' It (1983), Risky Business (1983), All the Right Moves (1983), Legend (1985), Top Gun (1986), The Color of Money (1986), Cocktail (1988), Rain Man (1988), Born on the Fourth of July (1989). - Alexandr
I love the color of money and top gun. He's a great actor, one of the best all time. - jwileson
I guess for me the best movie would be Endless Love
V4 Comments
2
Sylvester Stallone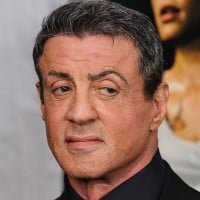 Nighthawks (1981), Victory (1981), Rocky I (1982), First Blood (1982), Rhinestone (1984), Rambo: First Blood Part II (1985), Rocky IV (1985), Cobra (1986), Over the Top (1987), Rambo I (1988), Tango & Cash (1989), Lock Up (1989). - Alexandr
V3 Comments
3
Michael J. Fox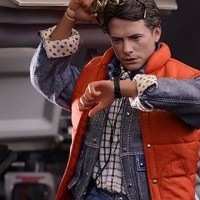 Michael Andrew Fox, known as Michael J. Fox, is a Canadian-American actor, author, producer, and activist.
Ok. This is the best actor of the 80s. He worked so hard to get to where he was! And he made it. Now, you probably don't know, but he was in America for a little, starving! He needed to get on Family Ties, and he did! He knew he had what it took! And he's hot not to mention
I absolutely adored him in back to the future trilogy.
Michael played in back to the future the best time travel movie of all time
Michael was the best. Period.
V5 Comments
4
Arnold Schwarzenegger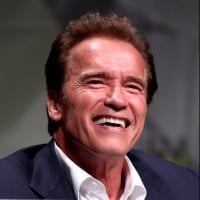 Arnold Alois Schwarzenegger is an Austrian-American actor, filmmaker, businessman, investor, author, philanthropist, activist, former professional bodybuilder and former politician.
Classics:
Conan the Barbarian (1982), The Terminator (1984), Commando (1985), Predator (1987).

Above average:
Raw Deal (1986), The Running Man (1987), Red Heat (1988), Twins (1988)

He build the road that others just used to get to the top.
Conan the Barbarian (1982), Conan the Destroyer (1984), The Terminator (1984), Red Sonja (1985), Commando (1985), Raw Deal (1986), Predator (1987), The Running Man (1987), Red Heat (1988), Twins (1988). - Alexandr
With the two terminator movies he achieved the superstar level - MatrixGuy
I love his movies especially Predator
V1 Comment
5
Al Pacino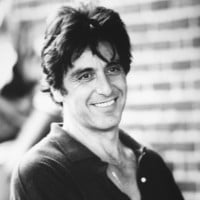 Cruising (1980), Author! Author! (1982), Scarface (1983), Revolution (1985), Sea of Love (1989). - Alexandr
6
Harrison Ford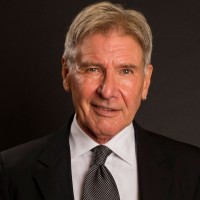 Harrison Ford is an American actor and film producer. He gained worldwide fame for his starring roles as Han Solo in the original Star Wars epic space opera trilogy and the title character of the Indiana Jones film series.
Um Han Solo and Indiana Jones Starwars and Indian Jones ran the late seventies through eighties - wert225
Star Wars Episode V: The Empire Strikes Back (1980), Raiders of the Lost Ark (1981) Blade Runner (1982), Star Wars Episode VI: Return of the Jedi (1983), Indiana Jones and the Temple of Doom (1984), Witness (1985), Mosquito Coast (1986), Working Girl (1988), Frantic (1988), Indiana Jones and the Last Crusade (1989)
V4 Comments
7
Matt Dillon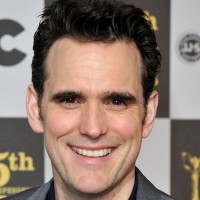 He is a very awesome actor... Still today. I loved when he played Dally in
THE OUTSIDERS! :-)
V1 Comment
8
Michael Biehn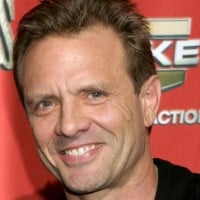 Hog Wild (1980), The Fan (1981), The Lords of Discipline (1983), The Terminator (1984), Deadly Intentions (1985), Aliens (1986), Rampage (1987), The Seventh Sign (1988), In a Shallow Grave (1988), The Abyss (1989). - Alexandr
Eddie Murphy should also come long before Biehn.
Charlie Sheen should come long before Biehn.
9
Emilio Estevez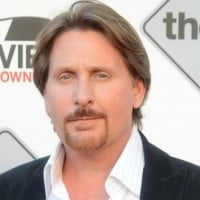 His best performance was The Breakfast Club by far
V2 Comments
10
Rob Lowe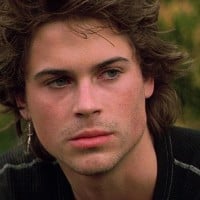 Robert Hepler "Rob" Lowe is an American actor. He garnered fame after appearing in such films as The Outsiders, Oxford Blues, About Last Night..., St.
He was really beautiful. And talented - rambocrazyhorse
V2 Comments
The Contenders
11
Jack Nicholson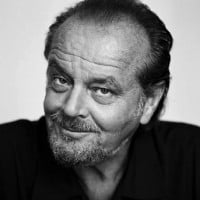 John Joseph "Jack" Nicholson is an American actor and filmmaker, having performed for nearly 60 years.
The Shining (1980), The Postman Always Rings Twice (1981), Reds (1981), The Border (1982), Terms of Endearment (1983), Prizzi's Honor (1985), Heartburn (1986), The Witches of Eastwick (1987), Broadcast News (1987), Ironweed (1987), Batman (1989). - Alexandr
I love jack nicholson! was the best then and is the best now! ANGER MANAGEMENT! I love that movie and all the others but I love jack nichoolson!
It's not from the 80s but his best movie was definitely A Few Good Men
12
Bill Murray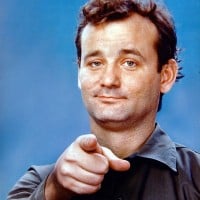 William James "Bill" Murray is an American actor, comedian, and writer. He first gained exposure on Saturday Night Live, for which he earned his first Emmy Award and later went on to star in comedy films, including Meatballs, Caddyshack, Stripes, Tootsie, Ghostbusters, Ghostbusters II, Scrooged, What ...read more.
Ghostbusters 1984 stripes 1981 caddyshack 1980
13
C. Thomas Howell
Tommy makes everyone's day and have worked so hard to get where he is. I love him so much
V2 Comments
14Josh Brolin
15
River Phoenix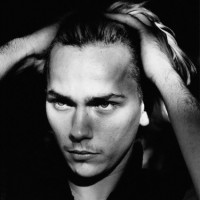 River Jude Phoenix, born River Jude Bottom (August 23, 1970 – October 31, 1993) was an American actor, musician, and activist. He was the older brother of Rain Phoenix, Joaquin Phoenix, Liberty Phoenix and Summer Phoenix.
He is very underrated but he should be remembered in today's society, by many. Not only were his natural acting abilities inspiring, but the way he cared about everything. He was very environmentally friendly, a strict and committed vegan, and even in the 80s/90s he was supportive of homosexuals. I love him so much and words can't describe how inspiring he is to me and many other people. RIP, sweet River Jude Phoenix.
By far one of the most talented actors of his generation. Stand by me, Running on empty, The mosquito coast, Explorers... To name a few of his films. Stand by me is his best. Such a gifted actor and amazing person. I miss him.
He was a beautiful person and an amazing actor for someone his age. He really understood the art of acting and how to bring himself into character. I miss him.
By far THE best actor of the 80s. River was a beautiful man with a beautiful soul. I still watch all of his films now. RIP
V5 Comments
16
Michael Douglas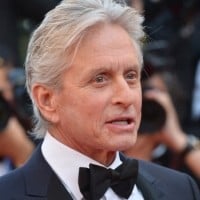 Michael Kirk Douglas (born September 25, 1944) is an American actor and producer. His career includes a diverse range of films in both independent and blockbuster genres, for which he has received a number of accolades both competitive and honorary.
It's My Turn (1980), The Star Chamber (1983), Romancing the Stone (1984), The Jewel of the Nile (1985), A Chorus Line (1985), Fatal Attraction (1987), Wall Street (1987), Black Rain (1989), The War of the Roses (1989). - Alexandr
17
Kurt Russell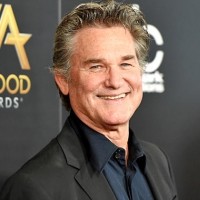 Used Cars (1980), Escape from New York (1981), The Thing (1982), Silkwood (1983), Swing Shift (1984), The Mean Season (1985), The Best of Times (1986), Big Trouble in Little China (1986), Overboard (1987), Tequila Sunrise (1988), Winter People (1989), Tango & Cash (1989). - Alexandr
used cars comedy
the thing horror
tango and cash action
silkwood drama
swing shift romance
big trouble in little china fantasy adventure
Kurt Russell has done it all
i know DARK BLUE was not made in the 80s but it was his best performance to date and oscar worthy
18
Andrew McCarthy
The boy next door.. Saint Elmo fire
19
Corey Haim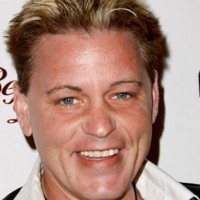 Corey Haim was born on December 23 1971, in Toronto Ontario. He grew up in the Toronto suburbs of Thornhill and Willowdale, and attended such schools as Baythorn Public School, German Mills Public School, and Zion Heights Junior High School. ...read more.
I still love him in this generation! You're missed dearly, Corey Ian Haim xx
Big movies big fan base!
Had it all in the 80's! Possibly too much! Rip lost boy!
V2 Comments
20
Robert De Niro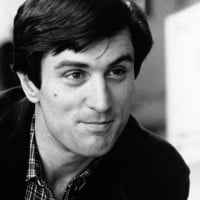 Raging Bull (1980), True Confessions (1981), The King of Comedy (1982), Once Upon a Time in America (1984), Falling in Love (1984), Brazil (1985), The Mission (1986), Angel Heart (1987), The Untouchables (1987), Midnight Run (1988), Jacknife (1989), We're No Angels (1989). - Alexandr
raging bull. no more need be said
Once upon a time in America, Raging bull, The Untouchables, what more do you want?
PSearch List
Recommended Lists
Related Lists

Best Actors Born In the '80s
Best '80s Actors Who Didn't Win the Oscar

Best Actors Who Won the Oscar In the '80s
Best Supporting Actors Who Won the Oscar in the '80s

Top Ten Greatest Actors
List StatsUpdated 4 Dec 2016
300 votes
54 listings
7 years, 137 days old

Top Remixes

1. Matt Dillon
2. Tom Cruise
3. Emilio Estevez
doggyface

1. Tom Cruise
2. Al Pacino
3. Arnold Schwarzenegger
Coatsy

1. Michael Biehn
2. Arnold Schwarzenegger
3. Sylvester Stallone
lukestheman4
Posts
Error Reporting
See a factual error in these listings? Report it
here
.