Best Actresses
heather
The Contenders: Page 3XW
41
Jessica Alba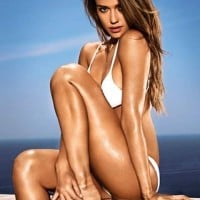 Jessica Marie Alba is an American actress, model and businesswoman. She has won various awards for her acting, including the Choice Actress Teen Choice Award and Saturn Award for Best Actress on Television, and a Golden Globe nomination for her lead role in the television series Dark Angel.
Maybe not the greatest actress of all time but she has a certain on-screen charisma rarely seen in today's actresses. Also a delight to watch because of her beauty. She doesn't deserve all the bad critics for her acting skills because in worthy roles she can deliver good acting.
She is absolutely awesome! Great actress! She was really good in the movie the fantastic 4 she has a great personality and she seems to be fine when she plays in a movie.
Jessica isn't just a hot actress she is different there is just something about her I mean I can't get enough of her movies every time I watch a movie for her I feel so inspired She is the best
Don't get me wrong, beautiful woman, but not a very good actress. - BeatlesFan1964
V13 Comments
42
Dame Judy Dench
Meryl and every other actress on the list bows to her. She is a stage actress. Being a stage performer is much more difficult and challenging than being on film. Judi has portrayed some of the most complex characters such as Lady Macbeth and Cleopatra. She is the only actress, I think, on the list that has done Shakespeare's play. That automatically makes her superior to the others. - NikaP
It isn't really proper to compare stage acting to film acting. They are separate arts and require different approaches. For example, it's difficult to effectively whisper on stage and there are no close ups of facial expression. Stage requires continuity of action and doesn't allow for a re-take - Billyv
I cannot understand why she is so low on the list. She is an absolutely stellar actress and always believable no matter what production she's in. Spy movies, Shakespeare this lady has done it all. She should be the top.
Why is she so low on the list!?... Easily one of the greatest actresses ever... Can rival even Meryl Streep..
Dame Judy Dench is leaps and bounds over so many of these actresses that in some cases, it is an insult that her superior talent should even be compared with them!
V9 Comments
43Geraldine Page
44
Marilyn Monroe
Thoughtless and talentless and what a certified aim in the ass to work with
Yech. Shouldn't be anywhere in this list
Marilyn I will always think of you when I am wearing a short skirt walking over a subway grate when a train goes by underground..
Um why is she so low
V19 Comments
45
Emma Stone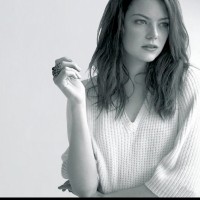 Emily Jean "Emma" Stone is an American actress. One of the world's highest-paid actresses, she has been nominated for an Academy Award, two British Academy Film Awards and two Golden Globe Awards, and has won two Screen Actors Guild Awards.
I love her so much, she's so funny, down to earth, and of course an amazing actress. She makes her characters so full of life.
One young, beautiful and talented actress I didn't come up with. Kudos to peeps who named her though. She's sweet, yet bursting with talent! - Johnnyrp666
Wait, what is Emme Stone doing on #52?! She's amazing, so talented and young, every time funny and adorable.
One of my favorites.
V5 Comments
46
Shirley MacLaine
Wonderful actress. Will be entertaining us for a hundred years.
Such am amazing multi talented actress
47
Gillian Anderson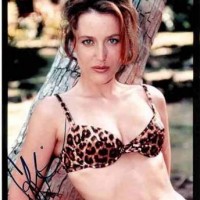 Gillian Leigh Anderson is an American-British film, television and theatre actress, activist and writer.
Gillian's ability to convey 3 or 4 conflicting emotions simultanesously without speaking a single word of dialogue, makes her one of the most usnique and captivating actresses of our time. Plus she is absolutely breathtakingly beautiful to see, a truly devastating double shot of talent and beauty and offscreen, very passionate about many interests and charities.
An amazing and talented actress who has stared in both small and large screen hits. We loved her in all eight seasons of X-Files, both X-Files Movies, and Bleak House. She is as intelligent and independent woman as Special Agent Dana Scully, whom she is famous for portraying.
She was just perfect as Lily Bart, wonderful as Dana Katherine Scully and breathtaking as Lady Dedlock... She can do what she wants with her body and facial expressions, and she can convey so many emotions without even a word.
Pure talent and beauty.
V41 Comments
48
Amy Adams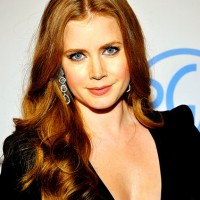 Amy Lou Adams is an American actress and singer. She is the recipient of two Golden Globe Awards, and has received five nominations each from the Academy Award and BAFTA Award ceremonies.
Number one
Watch enchanted then the fighter. Where did she come from/ others pale by comparison.
She can play any part and she is beautiful
Playing from gleefuly roles in movies like enchanted. To extremely serious ones on movies like the master or American hustle. Simply great.
The most underrated actress in the movie business. An actress with very wide acting capacities. Highly versatile in her roles she's playing. This woman deserves to win academy awards but for some reasons we don't understand, Hollywood executives prefer waste their time to overrated actresses. I'm sure that a winning oscar would move her up in this list in a second.
V6 Comments
49
Ingrid Bergman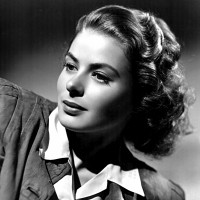 Come on people! Ever heard of Notorious? Gaslight? Casablanca? These are all classics! Get with the program! - ThatMetalChick
Three-Time Academy Award winning Actress known for her powerhouse acting abilities.
Why is she only 49? Ingrid Bergman was an amazing actress and I know she had a lot of hate because of the whole scandal with her husband but that doesn't affect your acting technique and ability. There's a reason why Hitchcock picked her even though she was involved in a scandal.
I liked her but I always felt she over-acted at times. But the shows she chose to act in were great--especially Gaslight.
V5 Comments
50
Uma Thurman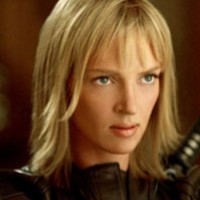 Uma Karuna Thurman is an American actress and model. She has performed in leading roles in a variety of films, ranging from romantic comedies and dramas to science fiction and action movies.
the very best in everything she does. absolutely loved her in kill bill movies. made me a true fan for life. I love her - luvtoread
The Kill Bills, Pulp Fiction, Be Cool, Vatel, The Avengers, Les Miserables... She's great, and so hot in Kill Bill... - heather
V3 Comments
51
Kristen Bell
Veronica mars, frozen, this girl can do it all - coolactress198
She's so great in comedy. Love her in the movie "you again"
She can sing she can act..Shes just adorable!
V1 Comment
52
Dakota Fanning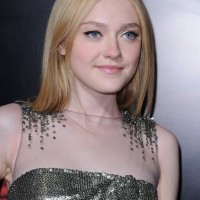 Hannah Dakota Fanning is an American actress and model. At age seven, her performance in the 2001 film I Am Sam earned her a nomination for a Screen Actors Guild Award at age eight in 2002, making her the youngest nominee in history.
War of the Worlds, Hide and Seek, Uptown Girls, Man on Fire, Cat in the Hat, Sweet Home Alabama, I Am Sam, Tomcats, this little girl is gonna burn out by the time she is 16 if she doesn't slow down a little, but she is one hell of an actress! - heather
I think she's the most talented actress of all time! Shes just amazing, and she has always been so good. I mean, have you ever seen I am sam? she was so young, but still an amazing actress. (:
Just my opinion
Dokata Fanning is my idle. She is the same age as me, and I secretly wish to start acting. Dakota is my hope and inspiration. I think she is amazing, and you'd do anything to meet her. I see all her movies and there all really good. My favorites are Uptown Girls, Charlottes Web, and Dreamer. I can't wait to see her act as an adult!
I loved her in Charlottes Web, Dreamer and The Bridge To Terabithia
V11 Comments
53
Milla Jovovich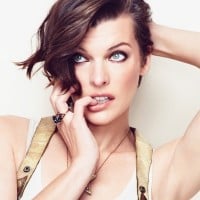 Who Didnt think she was hott in Resident Evil and Fifth Element
She is the most beautiful actress I have ever seen in my life
Her performance in movies was the best acting performance I have ever seen. You just forget she's acting, it's incredible.
What kind of pillow biting, sword swallowing, moron put her as number 52 instead of number 1!...
Very talented, extremely beautiful, should be in first five actresses
V2 Comments
54
Faye Dunaway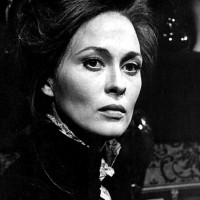 Another great actor. I wish she'd get back in it.
Think of movies like 'Bonnie & Clyde', 'Chinatown', 'Mommie Dearest', 'Barfly', 'Eyes of Laura Mars', 'Network' and many others - all brilliant performances. Should be higher up.
55Anne Bancroft
56
Jennifer Connelly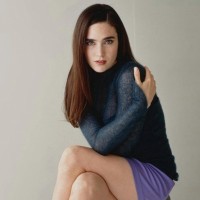 Trying to get her above Dakota Fanning. That girl is so annoying... Jennifer Cornell has had too many intense roles which she has pulled off not to beat that brat. Dude. Blood Diamond. Requiem for a Dream. House of the Sand and Fog. etc. Take your pick.
Fantastic and versatile actress. Thoughtful, intelligent roles with a career that spans almost 3 decades. I think she's underrated as an actress since she's not about flash and hype. Both Jennifer and Kate Winslet belong in the top 10.
Connelly definitely has been in many great movies! She should be at least recognized in top 20. Oh, and she hasn't done any horrid movies like Twilight (Fanning), so let's go people!
A beautiful mind
V3 Comments
57Annette Bening
58
Marion Davies
major star of 20s and 30s - redseagrass
59
Michelle Williams
Michelle Williams was nominated with " My week with Marilyn " at the same time that Meryl Streep was nominated with " The Iron lady ". Without a doubt Michelle Williams should have win but she lost to the overrated Meryl Streep with that crappy movie about Thatcher ( who cares about this corrupt politician anyway? ). In fact the movie " The Iron lady " was already known to the Hollywood executives to be a losing-money film that wouldn't sell. So they gave it a winning oscar to Meryl Streep that really didn't deserve it, just to save their interests. Because of Hollywood politics, Michelle Williams lost her nomination.
It's a shame and really unfair because Michelle Williams did deserve that oscar and it would have help this underrated actress to get more recognition. After all she's one of the most talented actresses of our time and her work in the movie industry shows it.
Michelle Williams is amazing. Just watch "Blue Valentine" or "My Week with Marilyn" to understand why.
This lady should be number 1. Talent will show through in the end.
She's not number one, but she's not number70 either. She should be moved up.
V3 Comments
60
Jennifer Lopez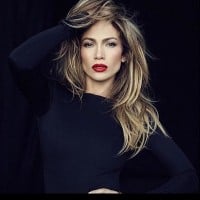 Jennifer Lynn Lopez, also known as J. Lo, is an American singer, actress, dancer, fashion designer, author and producer.
Well, there are many noteworthy movies. Her best I think is Out Of Sight, then, Angel Eyes (the romance there is her best), and then Selena. But she's number 2. Number 1 is Nicole Kidman, for sure, but I love Jennifer Lopez very much also.
She likes dancing, she likes singing, likes to entertain. In addition to being a genuienly sincere person free with her emotions, she is one of the best and most underrated actresses of her time. When she acts, I belive her. She carries me with every word and expression. Always appropriate and deep with authenticity.
She was a great actress with Jim Parson, Steve Martin and Rihanna in the film, Home
You don't have to dress like that to be considered beautiful.
V8 Comments
PSearch List
Related Lists

Most Overrated Actors/Actresses

Best Indian Actors and Actresses

Top 10 Best Actresses In the Philippines

Top Ten Black Actresses

Top Ten Hottest Bollywood Actresses
List StatsUpdated 24 Oct 2016
29,000 votes
549 listings
10 years, 343 days old

Top Remixes (135)

1. Meryl Streep
2. Julie Andrews
3. Dame Maggie Smith

Westie

1. Meryl Streep
2. Jessica Lange
3. Anne Bancroft

EQUUS

1. Meryl Streep
2. Geraldine Page
3. Bette Davis

lvclassicactors
View All 135
Posts
Error Reporting
See a factual error in these listings? Report it
here
.