Best Actresses
heather
The Contenders: Page 4XW
61
Jennifer Lopez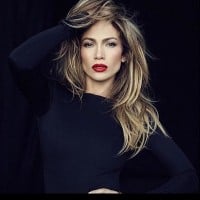 Jennifer Lynn Lopez, also known as J. Lo, is an American singer, actress, dancer, fashion designer, author and producer.
Well, there are many noteworthy movies. Her best I think is Out Of Sight, then, Angel Eyes (the romance there is her best), and then Selena. But she's number 2. Number 1 is Nicole Kidman, for sure, but I love Jennifer Lopez very much also.
She likes dancing, she likes singing, likes to entertain. In addition to being a genuienly sincere person free with her emotions, she is one of the best and most underrated actresses of her time. When she acts, I belive her. She carries me with every word and expression. Always appropriate and deep with authenticity.
She was a great actress with Jim Parson, Steve Martin and Rihanna in the film, Home
You don't have to dress like that to be considered beautiful.
V8 Comments
62
Alexis Thorpe
Played only two years in " Days of our lives " and after that she did almost nothing. Also everybody knows that actors and actresses for " soap's " are not concidered as " best actors / actresses ". Too overrated to be so ranked high on this list if you ask me.
And that makes her better than Judy Garland and Ingrid Bergman?
Any of the four people ranked immediately below her could act circles around her.
Plays Cassie DiMera in "Days of our Lives".
63
Helen Mirren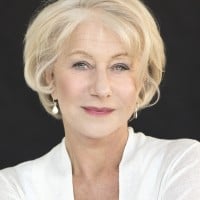 Dame Helen Lydia Mirren, is an English actor. Mirren began her acting career with the Royal Shakespeare Company in 1967, and is one of the few performers who have achieved the Triple Crown of Acting, having won the Academy Award for Best Actress in 2007, after two previous nominations, for her performance ...read more.
She has done it all for comedy to drama from soft porn to biopic no other actress have the ability to do it all at this level a number in the top ten at least
from caligola , the cook the thief prime suspect and now the queen wow a dame and a half
Very biased US of A list, Sandra Bollcks, please! Helen is a fantastic actress and very versatile.
She is very goog and nice Actress. - wonderlandeurope
V3 Comments
64
Kristen Wiig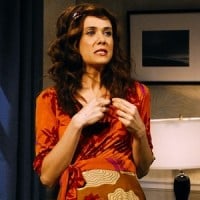 So awesome inspires me to be funny
65
Rachel Weisz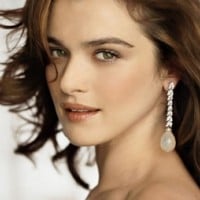 Rachel Hannah Weisz is an English film and theatre actress as well as a former fashion model who holds both British and American citizenship.
great and talent actress, who makes all her movies classic and beautyful. i have seen her movies and she shines in evry of them.
She was luminous in the constant gardener, my heart actually hurt as the story unfolded. Great fun in the mummy to name just 2 well known roles.
She should be much higher on this list.
66
Judy Garland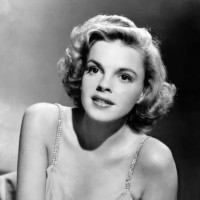 Staring in one of the most known films ever, "The Wizard of Oz", this Academy Award winning actress took the industry by storm and will forever be known for her performances.
She was phenomenal. She should be rated in the top 5.
SOMEWHERE OVER THE RAINBOW! I cry every time. Judy you are amazing and are one of the most talented individuals, not only when you were younger but though your whole life. YOU ARE AMAZING and NOT just in "The Wizard of Oz" but in your later and smaller movies too. I especially love all you movies with Rooney
If anybody finds her slipper, let me know
V1 Comment
67
Chloe Moretz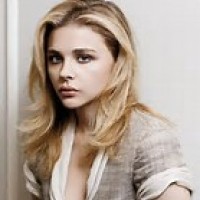 Chloë Grace Moretz is an American actress and model. She began her acting career in 2004 at the age of seven, and her first award nomination came the following year for The Amityville Horror.
Chloe is only still a teenager, but she is exceptionally talented and experienced in acting and movement.
She is one of the only teen actors I truly respect as a professional in her field.
She is much wiser than her years, and she knows how to convincingly portray genuine emotions, how to dance and move her strong, coordinated body in order to easily handle her own stunts. Impressive.
Chloe is a fun, personable and independent hard-worker with an extremely bright future ahead of her.
She will undoubtedly go very far in whatever she chooses to do, but acting and performing are what she was born and trained to do best.
Chloe Grace Moretz is an extraordinarily unique talent. She will only continue to improve her skills and to impress the world.
I have no doubt that she will be continuously nominated for many awards and be able to snag a bunch along the way.
Most beautiful face in Hollywood. Stunning eyes that smile. Great actress. I'm in love.
Amazing actress! Incredibly talented!
I love her so much!
V8 Comments
68
Kirsten Dunst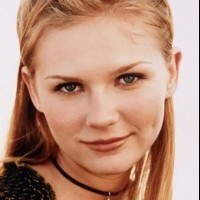 Kirsten Caroline Dunst is an American actress, singer and model. She made her film debut in Woody Allen's short film Oedipus Wrecks for the anthology film New York Stories.
I wonder if kissing Brad Pitt when she was 8 is on her resume?
V2 Comments
69
Julianne Moore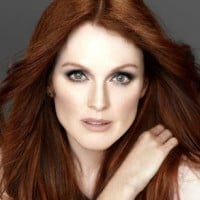 she should be in the top ten. she is fantastic! you can feel exactly what she is feeling when she is acting.


Any list without Julianne Moore in the top 5 is a joke. Look at the range of material she does extremely well and it's not arguable.
Versatile and gorgeous-she has tackled some really challenging roles and delivered gut-wrenching performances. She should be right there with Streep and Blanchett.
Should be in the top three, below Streep and Blanchett.
V7 Comments
70
Gena Rowlands
She easily surpasses many of those placed above her in this list - whereas many of them can't she can act!
Good to see her moving up the list. She and James Garner were magical in the Notebook.
71
Sissy Spacek
The minute she comes on the screen I begin to relax because I know I am going to see a spectacular performance. An astounding actress.
Maybe not the best looking actress of the world ( nevertheless I think she's attractive ) but certainly one of the best actresses of the world. Gives always convincing top performances. And that sweet Southern accent and voice of hers is a delight to hear. Needs to move up pronto on this list!
Spacek brings credibility to any scene she inhabits. Her timing, her vision, her vocal range, everything brings dimension and believability to her character and the story. I wish I could vote her into the top 10.
She was so amazing as Loretta Lynn, and was great in "The Help" too.
V1 Comment
72
Whoopi Goldberg
Caryn Elaine Johnson, known professionally by her stage name Whoopi Goldberg, is an American actress, comedian, and television host.
There were about five Whoopi Goldberg senior quotes in my yearbook this year... and only 50 people in the senior grade! Understandably. Whoopi not only has a fabulous name but is a fabulous actress. I am so happy that someone like Whoopi can be a face for the black community so that many young black people will want to become actors and actresses. Thank you so much for inspiring people with your talent.
An Academy Award winning actress who has dominated since she came out. She is the only African American actress to have had multiple Oscar nominations.
73
Greta Garbo
Please, no one can argue with one of the girls that started it all, she was a bombshell and a great actress for her time.
She did great comedy. I wish she would have made more films. One of the best
To my humble opinion, garbo should at top 1, her acting skills are pure magic for those who can recongnize her immense talent, and the face of the century. Thank you greta xx
V3 Comments
74
Barbra Streisand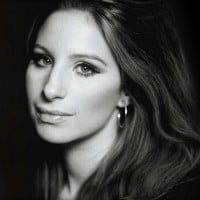 Barbara Joan Streisand, known professionally as Barbra Streisand, is an American singer, songwriter, actress, and filmmaker.
She is definitely the best.
Not only a wonderful performer and singer, but also such an emotional bright actress.
She should be at least in the top 10! Barbra is one of the greatest actress I've ever seen! I love her, especially in Funny Girl.
V2 Comments
75
Sally Field
How in the world can anyone not include her in the top 10. Norma Rae, Sybil, places of the heart...
She is one of a kind. Starting as a flying nun to where is she at now?
" Maybe I'll come home in the spring ", " Places in the heart ", " Back roads ", " Sybil ", " Norma Rae ", " Stay hungry ", " Smokey and the bandit ", " Surrender ", " Not without my daughter ", " Mrs. Doubtfire ", " Gidget T.V. series ", " The flying nun T.V. series " etc... Different kind of movies ( drama, comedy... ) played all with such diversity in her portrayed characters really proves that Sally Field is one of the best and talented actresses of all time. Two deserved winning Oscars ( and she deserves to win more if you ask me ) and yet I can't believe that she is ranked so low on this list. Many actresses ranked higher on this list doesn't deserves or hasn't got the talents to be above Sally Field. She is a top 5 actress without a doubt. Don't tell me that actresses like Kirsten Dunst, Kristen Stewart, Jennifer Aniston, Mila Kunis and so many others on this list ranked higher are more talented than Sally Field. For serious reasons she has to move up, VOTE for Sally Field, ...more
What's the deal with this list? How can actresses like Kristen Stewart, Jennifer Lopez and many others be ranked higher than Sally Field? She's the most unique and talented actress of all time!
V8 Comments
76
Betty White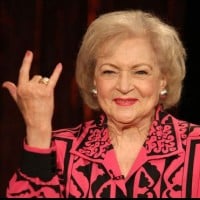 Betty White Ludden, known professionally as Betty White, is an American actress, animal rights activist, author, comedian, radio host, singer, and television personality.
Betty White is absolutely fabulous.
Why is she not number 1 she's 93 years old and still acting
I LOVE BETTY WHITE! She was so funny made me laugh so hard and it's so sad that she past away:(.
She is still alive
V1 Comment
77
Cameron Diaz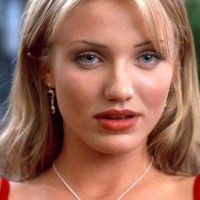 Ohh., I thought she'll be on the top of this damn list... But as I can see she's not in it... Well, I must say this list includes talentless bimbo's... Like Miley Cyrus, and a dummy kristen stewart..! Ahh who so ever voted for them just need a better life...!
Why is cameron diaz at the lowest position? Oh my god. She is so amazing. Her film is good.
A lasting beauty. She can do it all ( comedy, drama etc. ) and do it well.
Are Kidding me?! She deserves to be from the top 5!
V6 Comments
78
Claire Danes
She's really underrated. Look at the movie " Broken palace " where she plays alongside Kate Beckinsale and you'll understand why she's underrated. A outstanding performance that makes lots of actresses ranked higher in this list shameful.
So beautiful! And her legs are the best legs in Hollywood. I love her.
Acting beautifully on stage and in movies! Very talented!
V1 Comment
79
Gloria Swanson
You can't tell gloria swanson and norma desmond apart after seeing the movie.
Norma will stick in my mind forever. She was so brave to play that part
V1 Comment
80
Bette Midler
love love love the rose ,only this lady couldve played her . why was i only 6 at the time
No! She shouldn't be on the list. Her best talent is being gutsy and able to shock people. But anyone can show boobs.
She can be funny, serious, dramatic...I.E. the Rose, Beaches, First Wives Club
Loved Bette Midler in Beaches. But where on earth is Barbara Hershey?
PSearch List
Related Lists

Most Overrated Actors/Actresses

Best Indian Actors and Actresses

Top 10 Best Actresses In the Philippines

Top Ten Black Actresses

Top Ten Hottest Bollywood Actresses
List StatsUpdated 1 Oct 2016
28,000 votes
546 listings
10 years, 320 days old

Top Remixes (134)

1. Meryl Streep
2. Julie Andrews
3. Dame Maggie Smith

Westie

1. Meryl Streep
2. Jessica Lange
3. Anne Bancroft

EQUUS

1. Meryl Streep
2. Geraldine Page
3. Bette Davis

lvclassicactors
View All 134
Posts
Error Reporting
See a factual error in these listings? Report it
here
.