Best American Car Brands
hairflippyflop
Get'cha motor runnin'. This has cars from GM, Ford, Etc.
The Top TenXW
1
Ford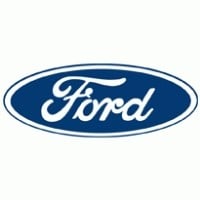 The Ford Motor Company is an American multinational automaker headquartered in Dearborn, Michigan, a suburb of Detroit.
Ford very good quality and yet very under estimated and can some one please explain why chevy is better then ford
Ford=first on race day, drive ride give it pride even if its loved
Ford is definitely the best American car brand. Ford cars and trucks have been very reliable. In our family there has been nothing but fords and one lincoln which is also made by ford. Been loving ford brand since the early 1980's.
Built ford tough
V45 Comments
2
Chevrolet (GM)
My pappy has had a chevy ever since I was little and I am 16. He has had that car for a while and it is about to become mine. I'm super excited wouldn't want anything else it runs like a charm.
This is the BEST CAR! (in my humble opinion) I have 3 Chevy's and I love 'em! They're awesome cars! Silverado, Camaro, and Suburban! All pretty good gas mileage! GO CHEVY!
Its good to see all the GM brands on here except for saturn, If you see saturn, I added it, GM excells, that's all I need to say, me having enough money to rent a garage and put 50 GM vehicles in it, says something, each car was built for something different, I currently drive a Chevy Malibu LS, 2015 as its comfy, compact, Fuel Efficient, Affordable, and the best middle-large car out there, I have a low cost car only because its worth a lot more than the sticker, it has made my life so amazing, as I pull into work parties, and meetings everyone is saying, wow whats your car?
I think so because my family hates fords and my friends hate it also.
V37 Comments
3
Dodge
I commented on chevy as the one with the 50 cars in garage, but I had a 2010 dodge journey SE, as if you read my chevy post, I may not struggle with money, but I thought since it was so low-cost, it must be good, no, not at all, I had to repair my brake calipers within 2 months, and I barely brake hard, only once on the highway in a jam. My blinker went in 7 months, my other blinker followed, and sooner or later, the rim started chipping at about a year, I have to say Michigan roads aren't good but seriously? If your making an American car, it better be able to stand Americans, us Americans, that's a different comment, just steer clear of dodge, please, I'm begging you. don't go what I went through.
Quality improvement is outstanding. Vehicles are well engineered, designed to meet todays standards and are wonderfully equipped with modern electronics for a reasonable price.
Dodge has some of the best looking cars and trucks on the road. The Dodge trucks are much better looking than either Ford or Chevy. The quality of Dodge vehicles has really improved over the last 2-3 years.
Dodge as best cars
V12 Comments
4
Cadillac (GM)
Hey what can you say about a car brand that has been noted and known for representing luxury in cars from an American perspective. It has indeed and done it well.
One of the nicest looking and best performing American cars. Don't get me wrong, many other companies are great, but come on nothing beats a caddy.
Cadillac Is best car, safety and comfort of this car is the best. I am Mech. Eng. let us keep it the Best.
If you haven't owned a Cadillac I can understand why you think any other American brand is better.
V11 Comments
5
Jeep (Chrysler)
Best Company ever. I had a 1991 Jeep Cherokee that was more modern than cars told.
Did you know that ford made the first willy jeep for the war
My 2011 Jeep Grand Cherokee Overland is the best vehicle that I have ever owned. The worst vehicle that I have ever owned was a 1985 Toyota Camry. Over the last 45 years I have owned 15 vehicles.
Great cars long lasting.
V4 Comments
6
GMC (GM)
Gmc looks better than chevy and it has more options although the tow brand are great
Have a 2012 Acadia, it is the best, most luxurious vehicles ever! We came from an Acura MDX and in every aspect it wins hands down! 20,000 miles already and no issues! It rides better than the Chevrolet and Buick competitor, and is cheaper than the Buick! What's not to love?
We chose a 2013call Acadia (DenaliI'm package) over a Cadillac SRX beacause the suspension is great and it has third row seating.
7
Chrysler
Chrysler make luxury cars and they are so good looking
Luxurious and good built quality
My 2012 Chrysler 300c luxury edition with 5.7 liter hemi engine run perfect. I've had not one single problem with my car but I have with the ford brands and all of the GM brands. I personally think Chrysler is the best.
V2 Comments
8
Lincoln (Ford)
Why not again it should be number 2 it's ford the best car company around the first American car company made the the first cars like why wouldn't you buy a ford
Love the Lincoln out-of any I've drive
Best ride quiet and dependable
nice and good looking cars and a lot of new and technological futures.
V4 Comments
9
Buick (GM)
I have a 2010 Buick lacrosse and it is the best car I have ever owned by far.
I have a 2000 Buick Lesabre. It is very roomy, has a smooth ride, and has solid power being a V6. My first car was a Buick Century when I was 17. Buick is my favorite brand.
Legndary cars like the riviera and roadmaster. No brand has a smoother ride than buick. Its got style, good pricing, mileage on most cars, and have some real history.
Wouldn't you rather have one? -
V3 Comments
10
Pontiac (GM)
I own a 1990 grand am, and I love everything about it, the company was innovative and stylish, nothing will ever beat a pontiac in my opinion
Best car brand ever. Most innovative. Stupid GM for eliminating the brand. I have owned Pontiacs forever. I will no longer by a new car. No Pontiacs, No sale.
V2 Comments
The Contenders
11
Mercury (Ford)
Made by ford must be great right
V2 Comments
12
Tesla
It's the future. Gas is in the past.
Tesla is revolutionary make investments I'm telling u now!
V2 Comments
13
Saturn
I have a 2009 Saturn Vue. I have owned a Cadillac, Chrysler, Ford, Jeep, and Chevy. I have loved my Saturn more than the others. It has an amazing design and has everything I need in a car at a great price. It has never had an mechanical problems, unlike my Chrysler, and Cadillac. It is good on rough roads, but at the same time is a city car.
V2 Comments
14
Hennessey
Venom gt is the fastest car in the world no matter how you cut it, ford takes second in my humble opinion... Ask other domestics are shiza
16
Oldsmobile
I love the 77 Cutlass supreme. It's got fine quality.
I own a 2002 Oldsmobile Bravada and it has everything I need comfort, space, etc. only pet peeve us the front design, other than that I love it
At least caddilac is for old guys with class oldsmobile is for old people with 0 class ugly and bad engines.
17Packard
18Studebaker
19DeSoto
BAdd New Item