Top 10 Best American Rock Bands
What are the best Rock Bands that are from the United States Of America?
The Top TenXW
1
Aerosmith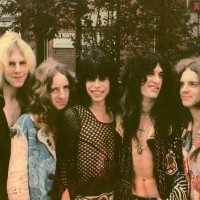 Favourite band. I love so much Steven Tyler and his really amazing voice! And their songs are so great.. Dream on, I don't wanna miss a thing or walk this way... What to tell about them? Love them!

Kiss are undoubtly the greatest American rock band of all time. The kings of the live show and the gods gold records have forged an empire with their mighty army which has saved concert goers around the world from monotonous performances by guys in blue jeans. Everyone, for the sake of sanity, make Kiss the hottest band on this list.
To last as long as they have, and to create as much good music as they have, it's hard to argue. Some of there best songs weren't big hits - just some great music.
I should have said gods of golden records.
V20 Comments
2
Nirvana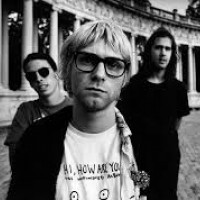 Kick-started the 90's alternative scene, and everything they did was all top notch. Bleach, Nevermind and In Utero are all fantastic albums with In Utero in particular for me. Cobain put so much emotion into his work. The music and lyrics might be fairly simple, but they're so amazing anyway. Not to mention Dave Grohl was an amazing drummer and Krist Novoselic was a fantastic bassist, even if Kurt wrote all the music. Nirvana might have had a short time in the limelight, but that short time will never be forgotten. Nirvana forever.
The light of nirvana and kurt cobain will never fade away! That bright light that nirvana gave the music world will always exist for generations! "Remember it's better to burn out than to fade away" and nirvana burnt out!
Wow this is just a shame.. How is nirvana 13? Anything out side the top 3 is ridiculous.. I'm sad because I'm 22 and I've listened to nirvana since my childhood and they are not such an old band to be forgotten by the current generation.. In their brief existence they rose above many classic rock bands like lynrd skynrd (again 24? )
I'm sorry but guns n roses is way better than nirvana. I think the Foo Fighters are better than nirvana. I did vote for aerosmith.
V15 Comments
3
The Doors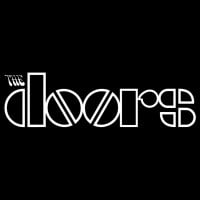 No other band on this list captured an era like The Doors. Most creative, intelligent, lyrical band on any American list. And no, not just Jim Morrison, but Robbie Krieger, Ray Manzarek, and John Densmore. All equally talented and creative. No other band on this list captures the imagination like the Kings of Acid Rock!
The Doors---the American band that came closest to the otherworldliness of British music. They sound as if they're playing with spirits when creating their records. The Doors like no other US band can actually bring you somewhere else creepy, ominous, dangerous but at the same time exciting, rejuvenating and inspiring.
Any American list has to include the Doors! Jim Morrison took music to an incredible high, while maintaining a raw integrity that neither Aerosmith, Guns n' Roses, or virtually any other band can claim to maintain.
It is shameful that The Doors are with this and these groups! Sad!
V6 Comments
4
Guns N Roses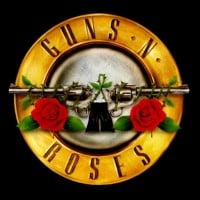 Guns N' Roses RULE!, Axl Roses unique voice combined with my favourite guitar player of all time, wait for it... SLASH! Sweet child, November Rain and my favorite song don't Cry. But where the hell is Nirvana in dis list?
Ok who put the foo fighters in here you could easily replace it with alice cooper or kiss
The BEST! Patience, You could be mine, November Rain, Estranged, Sweet Child, Jungle, This I Love, Ain't it fun!
Guns N' Roses should be number one but egos in the band prevented that.
V10 Comments
5
Metallica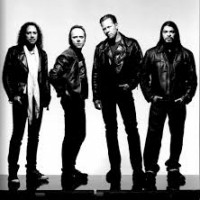 I love Metallica too much than any other bands with their style of playing drum, guitar and vocal.
Metallica is, undoubtedly, the best American export in the last 30 years. My personal opinion, but also an unshakeable fact. Metallica might be criticized for becoming mainstream, but at least their experiments proved to garner more fans, while old, real ones - including me - will always remain loyal.

Ave Burton!
Metallica has got to be number 1. Metallica has 4 famous albums and over 10 hit songs
"They are simply awesome"
V8 Comments
6
Linkin Park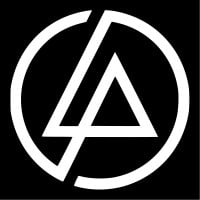 Linkin Park has been a boon to the music of 21st century! Linkin Park should be at the top of the list. Linkin Park just simply rocks!
Linkin Park deserve to be in top 3
I know there album a thousand suns was not so good
But they come back with living things
Songs like LOST IN THE ECHO, CASTLE OF GLASS, ROADS UNTRAVELED, BURN IT DOWN, IN MY REMAINS, VICTIMIZED were awesome
And there latest album THE HUNTING PARTY was also a big commercial hit
Songs like GUILTY ALL THE SAME, KEYS TO KINGDOM, FINAL MASQUERADE, UNTIL IT'S GONE, REBELLION, A LINE IN THE SAND are mind blowing
And other remaining songs like ALL FOR NOTHING, WAR, WASTELANDS are also sounds good
Linkin Park is a awesome band

I don't understand how people find Linkin Park's songs same

Castle of glass, I'll be gone, rebellion, a line in the sand, keys to the kingdom, valentines day, what I've done, new divide, not alone, faint, from the inside, crawling, by myself, numb, burning in the skies, in the end, a light that never comes etc all these are of different genre
Should be on the top 3 music like this is great, some people still think that it's just growling but each song has its own referring meaning ( indirectly though). And an album no one has mentioned in the comments Hybrid Theory was America's best selling album from 2000 to 2004. Just great music
V38 Comments
7
Creedence Clearwater Revival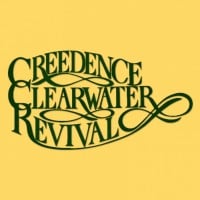 John Fogerty's lyrics are some of the greatest lyrics and they really make a stand. And the music these guys make is so authentic and southern. It makes you feel like your sitting on a porch in the south. Great rocking band
Still the best rock music for every generations of Americans.
Simple straight forward rock and roll music tunes. Still the most popular on the radios today. Bad Moon Rising, Proud Mary, Down on the Corner and more are classics.
What more can be said about the best band of all time.
No other American band can lay fame to having their songs played by so many famous people.
The best band ever
V6 Comments
8
The Jimi Hendrix Experience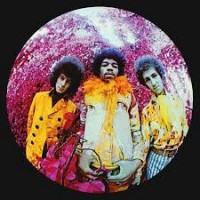 Jimi Hendrix is the greatest rock guitarist of all time and brilliant songwriter. It's funny to see Aerosmith at number one. Just one album of Hendrix Are You Experienced is by far more important for rock music than the whole discography of Aerosmith
Only semi American since they formed in England and all the members other than Hendrix were British, regardless, they're still the best on the list.
Wait. Aren't they British except for Hendrix? - Questhero101
9
The Eagles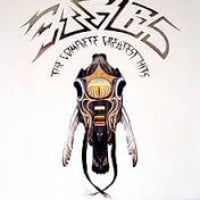 Hotel California is a masterpiece. Right up there with Stairway to Heaven and Bohemian Rhapsody. I always liked how Glenn Frey's songs were usually soft and lighthearted (Take it Easy, Tequila Sunrise) while Don Henley's were passionate and eerie (Witchy Woman, Take it to the Limit). Two different sides of the same coin. The Eagles were and always will be legends.
They should be closer to the top, if not at the top, of this list. Glenn Frye with his basically soft sound, Don Henley with his somewhat raspy and passionate tones, Timothy B. Schmidt with his sweet, smooth sound, and all the fun and enthusiasm of Joe Walsh, not to forget the five-part harmony. They've always had that wonderful sound that keeps getting better, even now, and they just keep going! Love, love this group of guys.
They have written a number of outstanding songs that have become classics. I first became aware of the band when One of these nights was released in Britain and was happy to discover their earlier releases. Desperado is a real beauty.
Timeless. Their music never sounds dated
V17 Comments
10
Green Day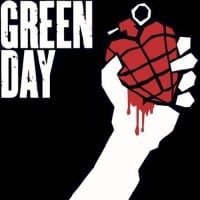 Amazing all the time... I wanna, peacemaker, see the light, american idol.. These all songs are amazing.. Me and my friends like all songs of Green Day.
Voice quality is so good which reaches directly to heart..
What the heck? Why so low on the list! These guys rock nation and world! They're better than anything in the top tens!
Really good band but I don't like their latest album but all other albums are really really good they should be in the top 10
Best thing ever! Need to be number 2 because Nirvana should be 1, Aerosmith 3, Van Halen 4th.
V21 Comments
The Contenders
11
Lynyrd Skynyrd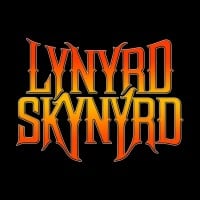 Sweet Home Alabama! They made what I consider the most classic rock song of all time. Maybe not the best, but definitely the most classic. - GHOSTbirdnatureLOVER
Tremendous live band! Master lyricist in Ronnie Van Zant. Not a weak song in their catalogue. Tuesday's Gone, Simple Man, Sweet Home Alabama, and Freebird. Does rock get any better than this? A great band that was taken from us just as they were entering their prime.
How big would these guys been if not for the crash
12
Van Halen
Rock is about the Guitar. Eddie is the hands down best American rock guitarist, hands down. Most influential and innovative player. Great songs, harmonies. Great riffs. Should be #1 - Pearl Jam #2
Why is Van Halen #11 they should at least be in the top 3 if not even #1
Should be #1. Their debut album itself is better than most of the top 10s whole library.
Number 1 hands down!
V6 Comments
13
Pearl Jam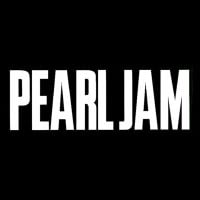 At least Pearl Jam isn't ranked lower than numerous terrible bands like Nickelback and Linkin Park like on the Best Rock Band List. Although I would put them at Number 1, I'm glad they're in the Top 10 on this list. Now let's work on getting them to the Top 5, then the Top 3, then to Number 1. - LoganRuckman
They pour their heart and soul into every show they every play. They play as if it was their last show. If you have never seen them live do yourself a favor and get some tickets, then thank me later.
Lasted, 20 plus years. Amazing live and great albums. They are not 1 dimensional playing many styles of music such as Zeppelin did 2 decades earlier.
Pearl Jam is a definite top 3, just listen to the emotion in their songs. Plus they sound as good live if not better than their studio versions.
V10 Comments
14
R.E.M.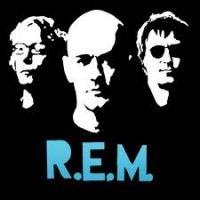 I came in late with REM Life's Rich Pageant was given to me by a friend on cassette for Bryan Adams just to trade for a while... I thought I was on the short end...
I didn't care for it until I listened to it then I found myself with Fables then to my joy there was murmur and reckoning and dead letter office I was blown away when document came out (ok probably literaly) at the time then Green and my first REM concert every album I couldn't wait for... Sorry to see Bill Berry go...
Anyone can make arguments on who is the best... I'd make a strong case for REM.
Greatest band ever... But then again they never wanted the attention or to compete with anyone... Thank you REM
Just listen to Murmur then Reckoning then Fables of the Reconstruction and Lifes Rich Pageant... No one sounds like them...
15
Red Hot Chili Peppers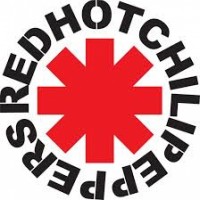 RHCP will always be under-rated because their party animal/drug addict reputation of the 80's will never leave them. Its a shame because they are very healthy, humble guys that take music very seriously. Everyone knows how good Flea and Chad R.If John Frusciante had any type of ego, he'd be one of the most famous musicians ever because he is just that good at guitar, vocals, and song writing. Plus they have around 50 to 60 B-sides that most people don't know about that are better than most bands regular albums. PS - Josh Klinghoffer has been way better than most people thought he was going to be as the new guitarist.
Their musicians are the best in the industry
How does Linkin Park beat the Peppers and Pearl Jam
V5 Comments
16
Foo Fighters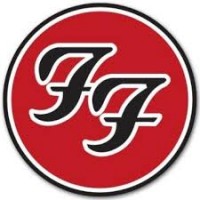 One of the few bands you look forward to a new album, and know it will rock your socks off. Hated by critics, and loved by their fans, this humble band has become the last shining star for classic rock.
The best, the legendary, last rock band in the world. The band with long and reach history. Every new album popular all over the world!
17
The Beach Boys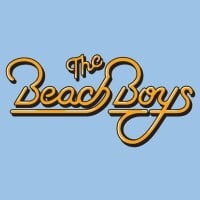 The Beach Boys are by far the greatest American rock band. The Beach Boys and The Beatles are one and two of all bands.
Brian Wilson is a genius. Listen to their albums from 1966-1971.
The Beach Boys are and always will be the greatest band this country has ever seen. Period.
Agreed, brilliant. Especially from 1966-1971.
Wouldn't it be nice
V8 Comments
18
KISS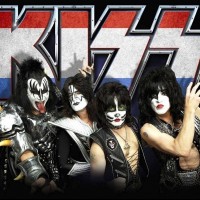 Critics slander KISS due to their onstage antics but fail to realise that any band that can survive for over 40 years with many lineup changes and sell over 100 million albums and pack out arenas all around the world must have had at least some musical talent! Right? In fact, not only did kiss have more prowess with their instruments than the critics give them, they were an incredibly diverse band displaying many versions of rock including hard rock, glam rock, heavy metal and they even had a go at disco, which I understand is not rock but I am too lazy to go back and change my comment. The fact that KISS are not higher on this list disappoints me. If there were to be a Mount Rushmore of American rock bands, in my opinion, it would be the Eagles, Van Halen, KISS and Aerosmith. They should place higher than Guns and Roses, the Doors and Nirvana simply due to the longevity and influence on many people in America and around the world, which has helped the creation of the most loyal fan ...more
KISS is the greatest Rock band and my personal favorite. Their music is great and having the most gold records sold in America yeah they belong higher on the list. On a music level they are underrated. They have influenced many rock bands. Even Johnny Depp was in a KISS tribute band. I love all Line Ups and all albums. Critics never got it. Radio never got it. The KISS ARMY GOT IT! We Are One and we will SHOUT IT OUT LOUD as we ROCK AND ROLL ALL NITE AND PARTY EVERYDAY! Here's to KISS 40 years and counting!
KISS are the best band in America no wonder they have more gold records than any other band they laid the groundwork for the arena rock and glam metal that dominated the 80s with anthems, ballads and spectacular shows and performances doesn't matter if it is the party rock/glam metal KISS of the 70s and the 80s or the heavy metal KISS of the 90s KISS is the best band in the USA
KISS should be in the top 10 at least because they impacted the world and every American could relate to them, and their songs. They always had a slightly different sound than anyone else, and no one can compare to their style today.
V7 Comments
19
Kansas
Kansas is so great. They have variety, distinction, complexity, talent and ingenuity in their music. They balance so many types of emotions and music unlike any other band. It's unfortunate they aren't played more to the average person, I love their sound more than any other band, and there is no band similar. The only way to know how great they are is to listen to their songs a few times and chances are, you'll fall in love. And not just Dust in the Wind and Carry on Wayward son. They are great songs, but the band has so much more.
Their blend of British progressive rock and American heartland rock, with the addition of the violin as a primary instrument, was unlike anything else. And Steve Walsh was one of the greatest singers ever.
Most underrated band of all time, and my favourite. So incredibly technical (see Hopelessly Human, Chayenne Anthem, Magnum Opus, Miracles Out of Nowhere, Closet Chronicles) while still sticking to the roots of rock and roll (Carry On Wayward Son, Power, The Preacher, Portrait) and able to relax it back as well (Dust in the Wind, Nobody's Home, Taking in the View, Lonely Wind)... Steve Walsh's voice is so incredibly rock n roll. Not to mention Kerry Livgren's lyrics - The Wall, Carry On Wayward Son, Closet Chronicles, Hopelessly Human) anyway I could go on and on.
20
Soundgarden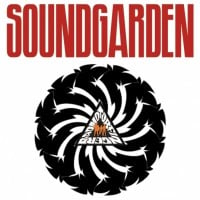 So underrated, they are lyricly genius. Not to mention Chris Cornell's powerful voice
PSearch List
Related Lists

Top 10 American and Japanese Rock Bands

Best American Rock Bands of the 20th Century

Best American Rock Bands of the 21st Century

Best North American Rock Bands of the 20th Century
List StatsUpdated 25 Nov 2015
1,000 votes
118 listings
5 years, 218 days old

Top Remixes (17)

1. Nirvana
2. Creedence Clearwater Revival
3. The Doors
jeremiahmoses

1. Linkin Park
2. The Eagles
3. R.E.M.
atomic

1. Nirvana
2. Aerosmith
3. Metallica
Nick12123
View All 17
Posts
Error Reporting
See a factual error in these listings? Report it
here
.