Best America's Got Talent Contestants
There are a lot of good contestants but some were better then others!
The Top TenXW
1
Jackie Evancho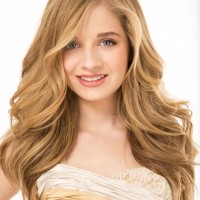 I had my back to the television the August 10th evening. I had not been impressed with what I had seen prior. Then I heard the "voice". Whoa! I turned to see who was singing, and I remember saying out loud: "What the...? You're kidding! No way! " Yes way. A little wisp of a girl singing a classic with more feeling and emotion than I'd ever heard. With a voice that was jaw-dropping, and more pleasant to my ears than anyone I'd ever heard.

I've seen her live in concert 8 times since then. Every time she somehow brings even more to the audience.
She was the most profound contestant on since America's Got Talent started and if it were not for her age and a desire to protect her, she would have won for sure. I will never forget her performances and neither will Sharon Osborne
Regardless of the praise the AGT judges pour over some of the contestants since Jackie, none, absolutely none have come within a mile of Jackie's exceptional talents. She has set the bar so high, it will be very difficult for anyone to come near. I am sure there are some exceptional talents out there, and Jackie has opened the door for many to attempt to reach her star. But although some come very close, none has yet succeeded. Nevertheless, Jackie is a phenomena who has made it possible for others to try. And this is a very good thing.
David Foster once stated that in his 45 year career, he didn't recall seeing anything quite like this-he was describing the incredible Jackie Evancho phenomena. The magic of Jackie's voice and persona continues to touch thousands today and her up-coming world tour will add to that fan base. I have seen her live twice now and the voice was flawless. Thank you Lisa and Mike for allowing us to share in the Jackie gift.
V33 Comments
2
Anna Graceman
Good singer like jackie evancho butt less
Anna the most talented, the most beautiful and she struck me most of all!
AGT's bias against singer-songwriters hurt Anna on the show. Had she been allowed to sing her original songs, she would have been in the top three at least. She went independent and now owns her own label, and is about to release her second album (her first would be gold or platinum if she had signed with a major label - she's that good). Jackie Evancho gets my nod for best AGT contestant and vocalist, but Anna Graceman got my vote simply because she is an all-around better musician, and therefore scores more 'got talent' points with me.
3
Kenichi Ebina
He's gonna win tonight, end of story - mehrajmeah
He's like a human robot!
4
Michael Grimm
Unbelievable talent and voice! His music is timeless and appeals to all ages. He is so humble and displays no egotism. He is simply filled with passion when he sings and performs.
He is awesome, his latest album is great, wish he could get more promotion
5Melissa Villasenor
6
Team iLuminate
They should have won Season 6.
7
Lindsey Stirling
As far as post-show success goes, Lindsey Stirling takes the cake!
Probably among the most successful, although not a finalist.
Bar none the best entertaining talented musician ever.
V4 Comments
8
Those Funny Little People
That's right Piers, your most favorite act in the world is on here. - Jammer196
9Snap Boogie
10Derrick Barry
The Newcomers
?Drew Lynch
BAdd New Item
The Contenders
11Fighting Gravity
12Prince Poppycock
13Zuma Zuma
14West Springfield Dance Team
15KriStef Brothers
16
Collins Key
I don't know why he got 5th place. This teenager is great!
17
Forte
Loved their voices and performances!
18Kinetic King
19Michael Grasso
20
David Weathers
The Crazy but Underrated Venomus Snake handler. When that snake popped the balloon I was like, WOW!
BAdd New Item