Best Asian Pop Artists
The Contenders: Page 3XW
41
SS501
SS501 sure is the best k-pop group FOREVER ETERNITY!
Even each of them carrying solo career in different companies, they still bonding for each other. Any group? That's why they are the best!
The members of SS501 all have nice & warm personality & they are truly care about their fans. They are a very special & unique Kpop group.
All the members of SS501 are very humble & respect to other artists. They all work very hard. They deserve our vote & support.
Please vote ya!
V27 Comments
42
Cakka Nuraga
Cakka is a good boy. He have a good talent. His face is so cute! And his voice is so good!
He is so Perfect, he just 14YO, but his followers more than 100.000, he never on T.V., but he always be my idol
Cakka is my motivation, my inspiration. So proud to be C~LUVers!
He is quite cool!
Cakka and CLs is like a kiss, Need Each Other, laugh out loud!
Cakka is a handsome, cool, and good boy! He so really really perfect
V56 Comments
43
Putri Ayu Silaen
She has amazing voice and good vocal technique. I have seen hundreds her video in YouTube and I like it. She is very talented. Point plus for her, she is very young but have good attitude, smart, down to earth, and wise. She's so beautiful of course
GOOD LUCK Putri Ayu
I like your voice very much since your singing on IMB
Go. Go. FIGHTING!
She is 15yr of age.. And her voice like an angel voice.. Have a good talent.. I like it.. Fully peace and love..
She Was Go Asia in 14 years old
V18 Comments
44
L'Arc~en~Ciel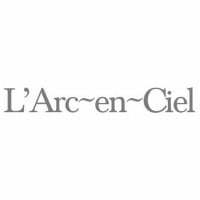 L'Arc-en-Ciel is a Japanese rock band, founded in Osaka in 1991. With a reported 40 million records sold, they were the first Japanese act to headline at Madison Square Garden.
For those who still don't know this amazing band: they are gonna change your life, their style is an emblem of J-rock and they are the standard of Japan! Go and listen to their magic
Indeed their songs are so full of music that is impossible not to listen to them and praise them, besides falling in love with your work so expressive!
Good in Anime Soundtrack ex on gundam00
Good work for laruku
V1 Comment
45
Afgansyah Reza
One of the best young male soloist in Indonesia. He has an unique voice character. His first album is 'Confession No. 1' (2008), the second is 'The One' (2010) and the third album is coming up released in 2012. Afgan also become brand ambassador for many products. He also acting as 'Alfa' on 'Cinta2Hati' (2010) movie. And has a great off air and on air show performances. And he really loves his fans called 'Afganisme'. Let's give your vote for Afgan! "If you can dream it, you can become it" - Afgansyah Reza
Most talented singer on the world... He is from Indonesia... He has a great voice... He can sing a song with any genre ( ex. Rap), he has a very good vocal technique... And after all, he's my favorite singer...
First, because I'm an AFGANISME. Second, because he has an amazing voice and he's the real singer. And the last, I love him so much
An Indonesian singer with amazing talents, especially his golden voice. Best Asian Pop Artist, he deserve it
V38 Comments
46Atsuko Maeda
47Christy Saura Noela Unu
48
Anisa Rahma
Anisa chibi is beutifill girl dan multitalent, and beutiful voice
V2 Comments
49
Sivia Azizah
She has a voice so soft, especially with improvisation and falsetto on every song she sung.
Girl who was fifteen years old. Have a beautiful voice, good at improvisation. Beautiful and friendly. One of personnel of Blink Indonesia.
She's an amazing woman, always humble and not arrogant to her fans. And, the more extraordinary it has a golden voice angelic level. So, I will always support you, Via!
Sivia I love you
V19 Comments
50
Mario Stevano Aditya Haling
Hei.. This guy... Ahaha.. I love this boy.. He has great voice, when I hear his voice, I just like whoaa so peacefully... My Mario can play guitar too.. Mario RiSE always Love you!
She is a good boy who has great voice. DARE TO BE RISE
Mario Haling.. The best singer.
WE LOVE YOU RIO
DARE TO BE RISE
Rio, you can do it
V13 Comments
51
Anggun Cipta Sasmi
NO ONE VOTE ANGGUN?
Are ya Insane? Shes the first Asian Singer on Billboard!
Natural and beauty is only few describe about anggun, she is better have a great voice and the first women from Asia who have carreer in Europe. This site is not show people who very talented
She's beautiful, wonderful voice n she's a real diva from Indonesia...
No vote for her? Agnes monica was nothing compared by her
V5 Comments
52Raisa
53
Miss A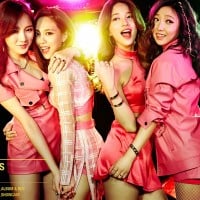 Miss A, stylized as miss A, is a South Korean-Chinese girl group based in South Korea formed by JYP Entertainment in 2010. Their group name stands for Miss Asia and the highest rank, A.The group consists of three members: Fei, Min, and Suzy.
I love their first single, bad girl good girl, its really excited voice, dance Korea
54HKT48
55
Se7en
His dance ability is so powerful
His voice is really soulful
His songs are hip n heat
All songs on his usa album are great even though the album doesn't pop as well as it should
V2 Comments
56
Beast
If I must say some reasons why love them, I can only to say that I love them with no reason. Because I still think loving our idols is a serious matter. We can't attribute all reasons to one or two things. So all the fans want to treasure they six beasts. As fans, we want to contain all their things. In one word, all of our fans will approve them forever! SO BEAST Fighting!
Beast can sing with the most emotion. They also have killer dance moves
B2st is the best! Fighting!


BEAST is the best!
love love love and love forever.
their voice so awesome "
that make me love them more Lo
Beast forever
V5 Comments
57
Kyla
The best Asian rnb singer. Incomparable. Nobody can beat the golden voice of KYLA. You must hear her sing so you would know what I'm talking about. Very natural. With a low note or even high note she can do it. She even sounded like Mariah in some of her songs. Truly one of a kind talent.
V1 Comment
58
Girls' Generation-TTS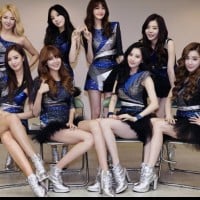 59
Iqbaal Dhiafakhri Ramadhan
Full Name: Iqbaal Dhiafakhri Ramadan Nickname: Iqbaal T / T Birth: Surabaya / December 28, 1999 Zodiac: Capricorn Religion: Islam Education: Al-immigrants SDIT Ideals: Want to be Ustadz Favorite Color: Purple, White
He was the personnel of coboy junior, he has fans that are named SonIQ​​, have handsome face, cute, kece. A lot of women who want to be his life companion
V1 Comment
60Team Dragon from AKB
PSearch List
Recommended Lists
Related Lists

Best K-pop Artists of 2012
Best Pop Artists of 2014

Top 10 Best Pop Artists

Best Asian Rock Artists

Top Ten Best Pop Rock Artists
List StatsUpdated 10 Dec 2016
49,000 votes
268 listings
9 years, 74 days old

Top Remixes (67)

1. Sarah Geronimo
2. Bessara
3. Super Junior
betitajayah05_gmail_com

1. Girls' Generation
2. Do as Inifinity
3. Utada Hikaru
gotocatdavid

1. Fatin Shidqia
2. JKT48
3. Super Junior
izar
View All 67
Posts
Error Reporting
See a factual error in these listings? Report it
here
.