Best Asian Rock Artists
Because Asian Rock Bands deserve to be in the limelight!
The Top Ten
1
X Japan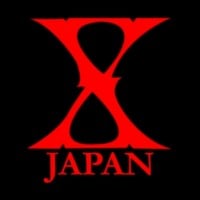 X Japan is a Japanese heavy metal band from Chiba, formed in 1982 by drummer Yoshiki and lead vocalist Toshi.
Yes they are too amazing yoshiki the drum destroyer, toshi the best voice your ears will ever hear, hide the most badass and most crazy guitarist ever. Pata amazing guitarist and awesomist hippie, sugizo the perfect newest addition to the group, taiji epic as hell when it comes to bass every band he joined had great success, and now heath'he is the youngest in the group but he is really amazing at the bass too and not to mention he really cute! Well I think all of them are hot in their own way I like all of them!
X Japan is the best! They are legendary. Nothing to question about their talent and professional. They Rock your heart every time they are on stage. They produced the great and very impressive shows that no one can resist! Beware your heart when you listen to their music because their ballad songs can fire your soul! They also inspire their fans to fight for their own dream, just like X-Japan. Let's prove my words by yourself.
The band X Japan, as most of Asia. A beautiful melody. With emphasis on the risk of Yoshiki's drums. Asia is well-known band of music fans across Asia, Europe and America and the world tour. Recent times, in 2011, which was previously demonstrated that Now in Asia, you can not overlook the possibility of this band. We are X!
X Japan, they're the begining of every single Visual-kei rock band. Plus their lyrics are the best, deep and beautiful, and their music too. The way they changed music. X FOREVER
V 8 Comments
2
L'Arc~en~Ciel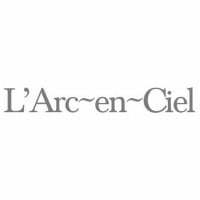 L'Arc-en-Ciel is a Japanese rock band, founded in Osaka in 1991. With a reported 40 million records sold, they were the first Japanese act to headline at Madison Square Garden.
I do not understand a word of Japanese but their music is what makes me listen to it! I listen to English bands but nobody makes music as good as them! Tetsu is the god of bass just ask anyone who plays bass and check his lines of shout at the devil, heaven's drive. They are super difficult to play. Hyde's voice is amazing, very unique, his range is the best I've heard!
Larc en ciel rocks! There's no doubt about it that laruku is awesome+legendary+oh well, words can't describe their awesomeness, greatness, everything! If I don't know laruku, I wont be able to love music like I do now. I love them, because of them, I love japan. And I love music. Music in my heart, because larc en ciel is my heart.
Their music is full of style and attitude. The exhilarating drum beats, the sexy guitar, the stunning base, and the voice that can only come from heaven; this is the band that you definitely cannot miss. Their music is not merely superb skills, but touches the deepest part of your heart.
L'Arc en Ciel is the best rock band ever! They can sing in many style, HOW AWESOME THEY ARE!
V 10 Comments
3
Gackt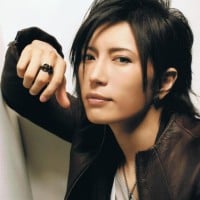 GACKT is the best, because He has the best voice... He can sing beautiful but He has a rock voice too... And.. It's very important:
James Hetfield (Metallica's singer) knows him and they (Gackt & James) are friends! - Ga-Gackt
He's the incarnation of musical art! - alexa
He's also a rock artist and a hell of a good one, so bare with it, he's the best in many aspects! If you listen to his vocals, melody and lyrics and if you know what a really good music is, you'll see it in him! - MusicalFreak
Gackt is a remarkable person - extremely talented in every respect with passion and artistry, witty and athletic! He is truly gifted.
V 6 Comments
4
the GazettE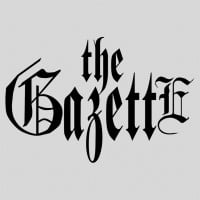 The Gazette, originally known as Gazette, is a Japanese visual kei rock band from Kanagawa formed in early 2002. The band is currently signed to Sony Music Records.
Honestly, they are one of the best bands in the world let alone Japan. They have amazing and meaningful lyrics, sound unbelievable and at the end of the day are all down to Earth, humble guys.
How is this band not number one?!? Curse you X Japan! This band is amazing and everyone goes well together. You can tell they love their fans. GAZEROCK IS NOT DEAD!
The GazettE are awesome! I can't understand Japanese but their songs are so beautiful, they have inspired me to learn Japanese and even take up playing the guitar again.
All bands in the name of innovating new music they seem to forget their older songs and seem to lose some fans,But gazette is the only band who keep on innovating new possibilites and have the same genes of their older songs as a cause they have new fans and as well as they don't lose their older fans,That's how a band should be and THE GAZETTE HAS NAILED IT
V 16 Comments
5
HYDE
He explores the upper stratum of rock music, and the depths of emotion. His voice, his lyrics, his melodies, his driving guitar...all the raving about him is not as good as listening to him. What a sexy angel he is, too.
new to being solo yet ultimately one of the best
6
Asian Kung fu Generation
Best japan rock, you can hear many songs and you don't get boring
V 1 Comment
7
Aurthohin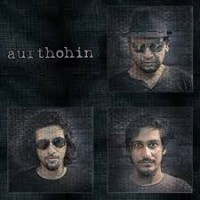 Aurthohin is a Bangladeshi hard rock and metal band formed in 1998 by bassist, singer and songwriter Sumon. He is the only founding member still with the band . Aurthohin are known for their mix of melodic acoustic numbers and extremely heavy metal numbers in their albums often containing lots of bass ...read more.
One of the best heavy metal bands in Asia. They should be at the top 10.
Sumon is not only Asia. World best bass guitarist
Awesome bass line, powerful riffs, insane guitar solos and crazy drumming... They are the whole package..
In my opinion, Aurthohin is the best of all
V 73 Comments
8
Miyavi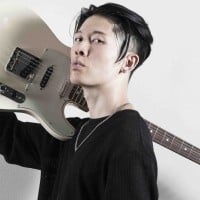 Electric or acoustic, hard rock or ballad, Miyavi is brilliant and fast and intricate. He plays his instruments like they're alive, and they like it. Raw and tender, experimental, ridiculously joyous and mercurial, a voice with a growl under it that's absolute, dead faint sex.
He's just unstopable, his skill is undenyable. He can rock the place so well, while at the same time he can make you emotional till the very end. He has a skill, a feeling, and you can feel his soul with all the songs he plays.
Originality just define him, he create the new rock, his lyrics are deep and wonderful, he is stylish and rocks. He do his music with pleasure and not for money. He loves his fans, this is why I love him.
9
J-Rocks
They are amazing,... Their song also inspire to the youth, like "Ceria" and "meraih Mimpi"
V 1 Comment
10
Artcell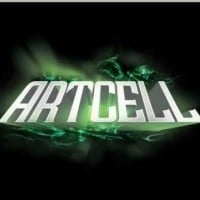 Artcell is a Bangladeshi progressive metal band formed in October 1999. According to The Daily Star, a leading English national daily, Artcell is "one of the leading bands of the country".
Artcell is the best! They are legendary. Nothing to question about their talent and professional. They Rock your heart every time they are on stage. They produced the great and very impressive shows that no one can resist! Beware your heart when you listen to their music because their ballad songs can fire your soul! They also inspire their fans to fight for their own dream, just like Artcell. Let's prove my words by yourself
Artcell is one of the best progressive metal band in the history of metal..they should be in number 1 in Asia zone! if anyone doubts about it then they may check their song called "Aniket Prantor" Hail To Artcell!
Artcell is one of the best Asian bands. It should be on top 5 at least. And if you really want to know why then just listen to them. You will surely get your answer.
If there's one world class band in the indian subcontinent then it's definitely artcell.
V 73 Comments
The Contenders
11
Seo Taiji
He's a musical genius. His songs are intoxicating. Powerful arrangement with catchy tunes.
Korean Rock God!! Majesty, power, passion - he'll send you into rock heaven.
Seo Taiji is a great singer and he should be #1 on this list (no offense to other band's fans). Check out Feel The Soul, Ultramania and Internet War, great songs. - UltimateHybridX
V 1 Comment
12
Arnel Pineda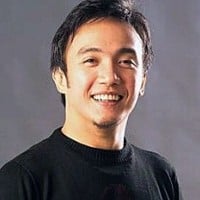 Arnel Campaner Pineda is a Filipino singer and songwriter. He came to prominence in the Philippines during the 1980s and internationally in 2007 as the lead singer of the American rock band Journey.
Arnel may not be the original vocalist of the band "journey" but whenever he sings the journey songs he nailed it! His voice is very powerful, even oprah and ellen degeneres was blown away by his vocal prowess despite the fact that he didn't undergo any formal vocal training, his voice was molded through singing experience and hardships he endured... His soprano husky voice and growls makes his performance remarkable...
Obviously Arnel Pineda, being the vocalist of the 3rd most successful rock band in the world is just enough to vote for him.
I'm speechless. tongue tied.
- yui_rainbow27
V 1 Comment
13
SID
SID can't be ranked like this. Their reached perfection in music. Their vocalist Mao has the most amazing voice which is the most recognizable voice ever. Guitarist Shinji, Bassist Aki and Drummer Yuya plays their instrument in such passion. They worked hard to get where they are now. For that, SID simply is one of the bests.
V 1 Comment
14
Bamboo
listen and you'll know why they should be here! former vocalist of rivermaya that is well known throughout asia as well - junelm
the vocalist of bamboo is great.. nice band...
15
CN Blue
They're good.. But I don't think they rock enough.. They did great singin beautiful simple, cheerful song..
Talented with great vocals... Soft and sweet songs!
They're young but perspective and truly talented
Literally my underrated favorites, they just make epic music! Go. Listen. To.them.
V 3 Comments
16
D'erlanger
Voting for them because BUCK-TICK is not on the list and I really want at least one good band to stay in the top 10.
very underrated, it doesnt mean if youre popular youre the best - ronluna
17
Atif Aslam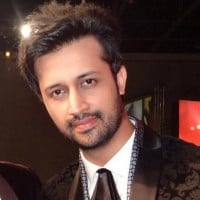 Muhammad Atif Aslam is a Pakistani singer and film actor. His movie debut was the 2011 social drama Bol.
His voice and singing style totally different.
He is a pop artist. What are he doing here folks? I am not kidding anyway
He is the best rockstar and magical voice
I don't listen to Bollywood music. But he isn't a rock artists. - zxm
V 6 Comments
18
Dir en Grey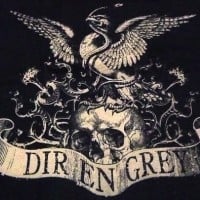 DIR EN GREY is a Japanese metal band formed in 1997 and currently signed to Firewall Div., a sub-division of Free-Will.
Dir en Grey is an amazing band. Kyo manages to break past language barriers and he delivers an amazing range of vocals. If you are looking for a great band with meaningful lyrics, non disappointment, and a stupendous live performance. Then Dir en Grey has is it. From Visual Kei to hardcore Metal.
Hands down one of the best and most unappreciated bands of all time. music ranging from rock ballads to death metal, Kyo hits one of the largest ranges of vocals ever and puts in additional in human vocals. Whether you prefer something abit pop rock (Old Diru) or something with abit of a western metal feel but still maintaining its originality, then check out anything by this band.
19 Kunal Ganjawala
20
Jal (band)
I m not saying this is best indian rock band, but 2 0f this song is really really really awesome, MUST HEAR n vote for top 10 list
1. JAL-ADAT (fevrete rock song of all Indians & pakistanians)
2. JAL-SAJNI
JAL band is Pakistani band not Indian
I'm an indian but they are my best rock band. I love their every song especially dil haarey pukaarey.
The are best rock band of Asia and gohar mumtaz being the best guitarist
V 6 Comments
PSearch List
Recommended Lists
Related Lists
Best Asian Pop Artists

Greatest Hard Rock Artists

Top Ten Best Pop Rock Artists

Asian Music Artists You Want to Perform In Your Country

Top Ten Best Rap-Rock Artists
List StatsUpdated 21 Jan 2017
3,000 votes
90 listings
9 years, 200 days old

Top Remixes (5)

1. Sonu Nigam
2. Shreya Ghoshal
3. Sunidhi Chauhan
Samir1983

1. X Japan
2. the GazettE
3. L'Arc~en~Ciel
aurthohinfahim

1. X Japan
2. L'Arc~en~Ciel
3. Gackt
Britsteven
View All 5
Posts
Error Reporting
See a factual error in these listings? Report it
here
.