Best Bands from the UK
biscuits
The Contenders: Page 2XW
21
Depeche Mode
Most underrated band in music history. Their music is so far ahead of its time that most people cannot comprehend it. If after you listen to them and then disagree, you seriously need to re-evaluate your life. Better than the Beatles by lightyears. Best band in the universe PERIOD.
The absolute best. When will they ever get their long, long overdue recognition? On a completely different level to anyone else. Decades before their time. Always have been. Always will be. Enough said!
Depeche Mode is #1. Acknowledge this fact Britain. The rest of the world has. So sick of them being underrated. #41.. Just look who's above them... Enough said!
Totally agree, so underrated, their back catalogue is stunning and pretty diverse - Violator has to be one of the best all round albums ever.
V6 Comments
22
Dire Straits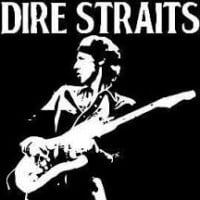 One of the best guitarists of all time, one of the best albums Brothers In Arms - seasoned
I was ready to vote for The Beatles when I thought I'd scroll a bit, and I found my favorite british band.
Their song Money For Nothing is great, that Guitar intro is perfection<3
Barclay James Harvest is also a great band.
V3 Comments
23
Bring Me the Horizon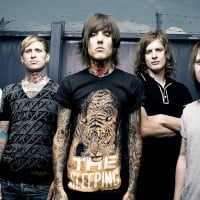 This. Band. Is. Amazing. They have made it further than most of the bands here, and Oli Sykes have one of the best voices in the world. Not only are their songs written perfectly, but they save lives. These should definitely be number one, as they are one of the best known bands in the world.
This band is juat brilliant they are totally my fave band as they have helped me through a lot in my life and their lyrics have personally helped me and I was able to relate to their dark stories behind the lyrics
I love this band & I wish it could be the best Beitish Band of all time!
V1 Comment
24
Bullet For My Valentine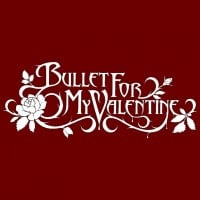 This is not one my favorite bands rather only the most favorite band I ever liked. All the songs are just like a bullet to me that pinches into my heart. Specially- all this things I hate, tear's don't fall and say goodnight
This young Welsh band is unbelievably good at their genre - kind of like a nu Metallica. Not lacking talent either!
FUNERAL FOR A FRIEND (Wales) and HUNDRED REASONS (England) should be on this best UK band list!
The best band ever! Who the hell is not voting for them? Just listen to "Tears Don't Fall", "Waking The Demon" and "Your Betrayal". You won't want to hear anything else after that!
Bullet For My Valentine in 24th... the best British band since The Beatles in 24th... hell, they might actually be better than The Beatles with all due respect!
V3 Comments
25
The Script
What? This band is not in number 1? What happened to you guys? I mean, danny has a really great and unique voice. Their songs are really catchy and wonderfully made.. I mean. Wow! This should be at the number 1 spot. The man who can't be moved is really great. Straight from the heart. Breakeven? The best! For the first time? Wow! The best =D
Sir's you're still the number one and the best for me.. Keep it up idols.. I'm a script fan forever and ever..
You gotta be kidding me. Script in 23? Bull list. They neeed to go way up. Come on guys. For the sake of humanity!
V3 Comments
26
Yes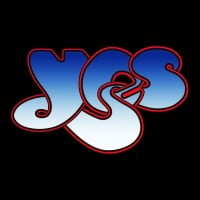 Not the most accessible compared to Coldplay, The Beatles, etc., but Yes has the most euphoric music I've ever heard. Listening to Yes feels like flying.
Their music takes you to another world. It wasn't made for radio airplay, and it's not always easy to digest. It's just one of those things you either get or you don't. And for those who do get it, nothing is better.
27
The Cure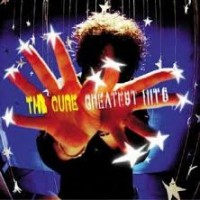 One of the best bands in the world! Just listen to songs like 'Lullaby' or 'Pictures of you' and you see what I mean. Why is this band on place 25?! Jesus Christ...
Epic song writing which ranges from great poetry to bright pop. Bi-polar as art and brilliant to enjoy.
Definitely The Cure is one of the most representative in the british music
But other legendary bands are in the correct position
Excellent music! I love it and I hear ir all the time
V2 Comments
28
The Police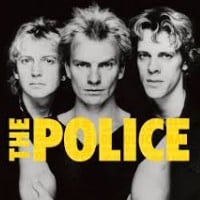 The police deserves 2nd as it makes real music and is not like some donkey eg
Justin bieber
V1 Comment
29
Kaiser Chiefs
I think this is one of the best bands ever! How come is it the 39 position?

I still get crazy when I listen to "Ruby".

I consider this bands as one of my favorites bands in addition with Van Halen.
V1 Comment
30
Joy Division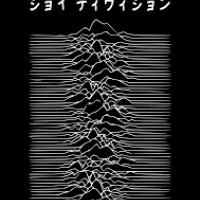 Massive New Order fan, wish I had been just that little bit older so I could have seen Ian Curtis (RIP) perform. Surely they should be higher!
Almost in top 20! That voice, that bass, that drums, the guitar... What an atmosphere. Unkown pleasures for your ears.
31
Snow Patrol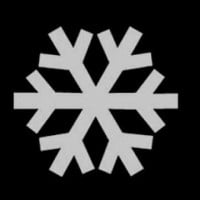 Snow patrol should be at least 10th. They have like best songs of all - Chasing cars, called out in dark, run, open your eyes... Vote!
Keane at number 2 and Snow Patrol at 33rd, what the hell is going on? So many well known and incredible songs are Snow Patrol but for some reason no-one knows they wrote them, INJUSTICE.
V3 Comments
32
Pulp
Best band ever. Love you guys!
Jarvis is my hero.
33
Busted
They only had two albums and I still think that those songs are better than a lot out there today sung by bands who didn't even write those songs, and can't play instruments. Their style of Pop-Punk was like nothing else and they are the 'secret' inspiration of a lot of bands who are famous today. Some of their songs trigger emotions and all of them have the most amazing lyrics and the most catchy melodies.
34
Sex Pistols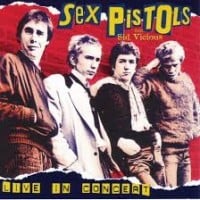 The Sex Pistols, put PUNK on the front pages. The Sex Pistols influenced a vast number of bands to this day. Not only in music but fashion as we'll, that you can see today.
What the heck is mcfly and keane doing there!? They're not even the best band in their genre! R you kidding me? And where's the clash!? Where's the punk movement!? Pistols and Clash should be at least top 15! They made punk so popular (along with Ramones of course) and influence so many people!
V2 Comments
35
Pet Shop Boys
Seriously? No 41? Over 100 million worldwide sales and 30 continuous years in the industry. Neil Tennant and Chris Lowe are a genius of music writing with the ability to span many genres. Long may them continue.
The pet shop boys are so underrated. Not really a band.. but definitely Best british duo. If not The worlds best duo! Timeless and catchy songs.
36
King Crimson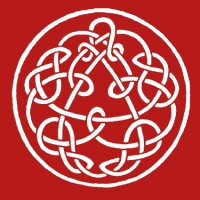 The origin if prog rock right here. Like yes, they defined their genre and hove the most unique sounding songs. But I'll admit some of their songs are just noise which may turn people off.
Seriously? The band Jimi Hendrix himself called "the best band in the world" and McFly is somehow miles ahead of?
37
Enter Shikari
Quirky and a little bit on the insane side with very politicised lyrics, these guys are surely a worthy addition.
38
Moody Blues
"To our childrens, children, children" is a rock-pop masterpiece. And there's so much more. No other band on this list comes close. They should be number 1.
V1 Comment
39
Mumford & Sons
They are a seriously have to be behind little mix who are only famous because they were on the X factor which isn't talent these 4 piece band payed out of there own money to have there first album released and that itself ain't easy they have a ton of fans who are well and truely devoted like me and seeing this at 45 just ain't right please vote for them and there songs are just amazing my fave has to be not with haste or whispers in the dark
I really like the way they use guitar in their songs. And I love the song "I Will Wait" it is going to be a classic
40
Blur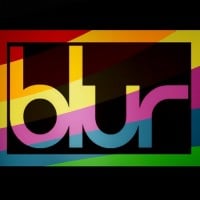 Since when should Blur be this far down the list?!?! Are people insane? Blur absolutely rock!
Haha mcfly and keane ahead of blur and the Beatles go get some rest you musically destroyed people.
How in the hell are blur only 44th? Underrated is an understatement here
Blur should be in the top ten not oasis
V4 Comments
PSearch List
Related Lists

Best Rock Bands of All Time

Best Metal Bands
Best Japanese Rock Bands

Best Alternative Bands of All Time
List StatsUpdated 9 Feb 2016
9,000 votes
189 listings
8 years, 165 days old

Top Remixes (35)

1. The Beatles
2. Bee Gees
3. Rolling Stones
jsm2133

1. Iron Maiden
2. Muse
3. Feeder
TheHobatron

1. Led Zeppelin
2. The Beatles
3. Queen
IwanttobeaBlimp
View All 35
Posts
Error Reporting
See a factual error in these listings? Report it
here
.