Best Basketball Players of 2012
logankulas
The Top TenXW
1
LeBron James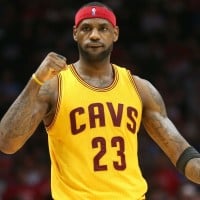 LeBron is by far the best in the world finally someone that CAN SAY THAT BRON IS WAY BETTER THAN KOBE THANK YOU
I was reluctant to believe that this man had what it took to win a championship after seeing him lose to the Mavericks this past post season. When I see him play now, I see hunger in his eyes. He is the reason The Heat are the Power house they are now. Both Defensively and Offensively creating not only his own shots but shot for his teammates as well. Bron is getting his ring. Whether it be Durant or Bryant they will not want to see this guy in the Finals.
He is so awesome. He slam dunks it so well he has won mvp 6 times and has won finals mvp 2 times I think he is a heat all star he is from the miami heat and he won 2012 Mvp, finals Mvp, and won the nba championship. He is the best basketball player in the world definitely
I think LeBron James was the best player in the world in 2012 because he got the MVP of the finals and the trophy
V69 Comments
2
Kobe Bryant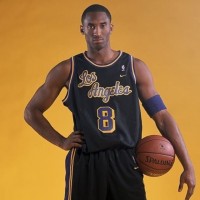 Definitely! Kobe is not comparable to the idiot lebron james and durant! Kobe has accomplish a lot in the NBA... MJ and KOBE not kobe and lebron!
Kobe is the best player in the world as of right now and will be for the next couple of years. Kobe has done so much in his career that I don't think anyone will be able to accomplish. At his age he is still balling up lebron and durant and everyone else who is mentioned. I will take kobe first on my team then anybody else. Kobe is just a beast who is unstoppable
Nobody compares to Kobe Bryant
Kobe is the closest thing to Michael
V39 Comments
3
Kevin Durant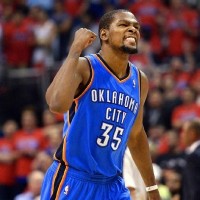 Now the main reason that K D is on this list is because he can really score he is the youngest person ever to win back to back scoring titles that's not all he can do he can pass more often than not and he can rebound the great things about Kevin is because he is a great forward he can shoot any were on the court wether it's a dunk inside the paint or just plain out three point shots - logankulas
Kevin durant you are the best player ever and you are better than lebron james and kobe brant and I wish that okc thunder will be the best
Kevin Durant is easily better than Kobe Bryant. He is a great shooter and he is working on everything else right now. I think he will win the MVP this year.
He is the best
V18 Comments
4
Carmelo Anthony
Carmelo is the best all around player he can create his own shot and is a good defender
Because for yall that don't know he's the best basketball player ever bra and this dude represents knicks this was a poor topten list he should be 1 instead of that dude lebron he betrayed his team cleveland he should be ashamed
The best in the NBA how could Kevin love and derick rose be better than carmelo
Best on offense better than D-Rose
V8 Comments
5
Dwyane Wade
One of the most un-orthodox players in the nba he is so good at everything speed passes very good lebron and wade one of the best duo's in the nba
He is the best player for me. I like to watch him play and he's the best for me. Even though he isn't the number one, he is "THE FLASH" :))
Dwyane wade is the best basketball player on earth even do he didn't accomplish his goals but he got it done d-wade is better than lebron james and kobe and mj
V1 Comment
6
Derrick Rose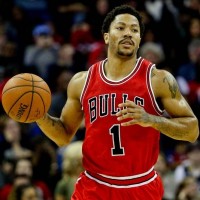 Derrick Rose is definitely the one of the top players in the NBA. He is recovering right now, but he will be back a better shooter and a better player. He is a really good player and I hope he recovers soon!
Derrick Rose the reining MVP is probably not going to have the same season he had last year on the offensive end but I think he is going to be passing a lot more - logankulas
He is a very good player even I think he is better than Lebron James. Because some website said he is the most valuable Player in all of NBA especially for his team Chicago Bulls. I LOVE DERRICK ROSE!
Derrick is all time fastest player in nba. He is the only player who replace Jordan's position for Chicago bulls. He is the real Chicago. Get well soon Mr. Rose...
V15 Comments
7
Chris Paul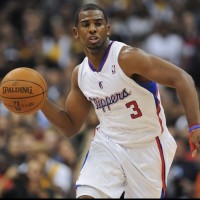 His explosiveness is underrated. Before his knee surgery, he was just as quick as Derrick Rose. Now that derrick rose is coming off surgery himself, he'll experience the same effects, and Chris Paul will assert himself as the best PG in the league
He's a beast best ball handler in the league and he should be top 5 AND HE GETS CRAP CRAP CRAP CRAP why oh why can't you just realize that your dealing with the best poin guard in the league
Chris Paul is the best he hot the best Cross overs but I thin John Wall is Michael bryter thin all of them
He is the vest from the west
V2 Comments
8
Chris Bosh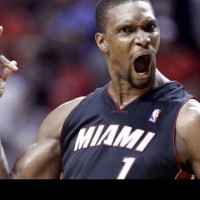 V1 Comment
9
Russell Westbrook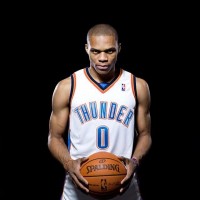 He is the best basketball player in the world. don't you think? I am glad he is in the top 10 best basketball player in the entire world
He is the most best player that you can play againt he is damn sure above chris paul and people need to see that ASAP.
10
Kevin Love
Best rebounder ever he is a consistent shooter and won 3point contest Kevin love is a beast
Kevin love desrves his position lamar odom has nothing to do in the top ten, and saying that he is a mixture of loauwon and russell is absurd! He is nothing like them.
V1 Comment
The Contenders
11
Rajon Rondo
Best Point Guard in the NBA. What Point guard below 6'4 can grab 15 boards, 10 assist and 13 points per game because rose can't
Rondo average an triple double 2 times come on really 11th contender necckk
V1 Comment
12
Dwight Howard
Dwight Howard is a mixture of Hakeem Olajuwon and Bill Russell the reason is is because he can block and rebound but he is a bit more like Bill Russell because he can rebound but can't really shoot Dwight isn't really an offensive player but he makes you for it on the defensive end he was 3 time NBA defensive player of the year and this year he'll probably be four time. - logankulas
Why do I need an opinion? He's good and he doesn't deserve first, but not last at all, plus you see his 3 points shots?
Dwight howard is the best basketball player and he alwayes going to be it.
V2 Comments
13Paul Pierce
14
Kyrie Irving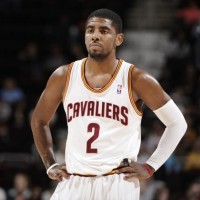 V2 Comments
15
Lamar Odom
I think he would be top 200
16
Blake Griffin
One of the dunkers alive and is becoming more versatile. I commend his hard work during his recovery. You can see it in his play of 2012 and I bet will continue in 2013. HE IS CARRYING THE CLIPPERS ALONG WITH CHRIS PAUL!
17Tony Parker
18Deron Williams
19
Jeremy Lin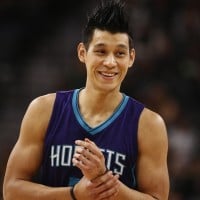 Jeremy lin is a great point guard. I believe he will get better after playing more. He is amazing and will be the best point guard in the NBA one day. LINSANITY!
V1 Comment
20
Vince Carter
He is the best dunker in the world
That man is a dog
PSearch List
Related Lists

Best 2012-13 Fantasy Basketball Players
Greatest European League Basketball Players of the 2012-2013 Season

Best Soccer Players of 2012-2013

Best Basketball Players of All Time
List StatsUpdated 29 Apr 2016
1,000 votes
42 listings
4 years, 109 days old

Top Remixes (7)

1. Kobe Bryant
2. Kevin Durant
3. LeBron James
eric1111
1. LeBron James
2. Kobe Bryant
3. Dwyane Wade
2storm
1. Lamar Odom
2. LeBron James
3. Derrick Rose
logankoolest
View All 7
Posts
Error Reporting
See a factual error in these listings? Report it
here
.