Top Ten Best BBC Shows
fireinside96
I've noticed that people tend to recognize BBC as an awesome television channel however when the option of watching BBC on an average day they choose not to see it. So if you want nothing to do with BBC then turn away now and dont look back.
The Top TenXW
1
Sherlock
This is in my opinion one of the best BBC series ever! Benedict Cumberbatch, Martin Freeman and Andrew Scott are amazing actors and they are playing their parts perfectly! Every episode was full of excitement and plot twists. Definitely one of the best series ever and I can't wait to see the third season!
You can't be serious... This is one of the best shows ever made. Watson, sherlock, the dialoge, all perfect. You could listen to this show without even seeing the visuals and still be amazed at the depth of each story line. However the visuals are their and they are gorgeous. The only draw back is how little of the show currently exist..
This is gonna sound really weird, because I actually //prefer// Doctor Who. Sherlock got my vote because, in my opinion, it's better. I'm not sure if that makes much sense at all but, well, the plot lines are genius, the characters (cough-moriarty-cough) are PERFECT and just blows all other detective show out the water. So even though I, personally, prefer Doctor Who I fell like Sherlock deserves no. one more.
This show is amazing! The plotlines are perfect, and the character casting is just incredible!
V17 Comments
2
Doctor Who
Yeah there are loads of fantastic shows with amazing writing and superb acting. But Doctor Who is immense, it's epic, it's funny and it's heart breaking, and it's the only show in which you can do anything and go anywhere and that is simply brilliant
I love Doctor Who and Primeval! Doctor Who has to be one of the most ingenious shows ever made! Lasting for nearly fifty years with the same character with eleven different actors is beyond brilliant! Eccleston you'll always be my Doctor
While it is set all over time and space, the show is really about being human and all that entails. It explores the darkest corners of the human soul and still showcases how truly brilliant and amazing humans can be.
Sherlock can't hold a candle to this
V22 Comments
3
Merlin
An original version of the legends of King Arthur and Merlin. The show combines humor, angst, action, romance, fantasy... It definitely had potential to go even further than five seasons, with a rather sad ending, but is definitely worth the watch. There are many funny moments, fun characters, an awesome set (Camelot) and much more. If you like fantasy shows, you'll definitely like this.
Whatever genres you like, you must watch Merlin. It's funny, nice, somehow romantic, historical, action and you just learn so much from this characters about honor and friendship. Merlin it's a 'must watch' kind of show, trust me.
Doctor who is just a endless misery of random events that keep watchers on top of there seats, while lacking story and other important issues, Merlin is a story well told in this exiting T.V. series.
Merlin should have been on top just that due to it's sad ending
V9 Comments
5
Downton Abbey
Decided to watch an episode on a lazy day off and stopped at the season four finale. This was not all in one day, of course, but I tried! I was thrilled when season five finally got here.
What about the HOUR? Not listed. There should be a series 3!
V3 Comments
6
Miranda
An amazing show one of the best ever comedians. She is a national treasure
I wish they would bring her back. Loved her show!
Miranda and Stevie are so funny
7The Sarah Jane Adventures
8
Total Wipeout
This is my favorite show. - rrrBaer
9
The Musketeers
Best, Best, Best, characters, story, scenery, history, best, best, best!
Top AA Actors! Top of the line sets, costume, et al.
Actors perfectly fit their parts. All of them, Queen, King, and of course the Musketeers and Trevaille (sp? ). Not too sure about Rohchefort, but it's still early for him we'll see, however he does play an excellent villain, the perfect guy to loathe! Don't like Milady, but that's a good thing, you're not supposed to!
My favorite part of the show: Screenwriting, Directing, Camera work!
These people know their art! And it makes sense from the show they worked on and/or created in earlier years! Bravo!
V1 Comment
10
Torchwood
I ship Jack & Gwen and Owen & Gwen. I ship Gwen with anyone except Rhys and she ended up marrying him - Witch2014
V2 Comments
The Newcomers
?
Top Gear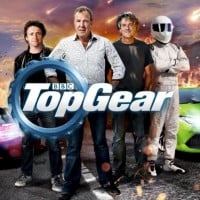 Jeremy Clarkson getting fired was the funniest part of the show.
Top Gear is on Television for 20 season... It's so Fluffy I'm gonna die..
It's an amazing show to watch it's got humour and a hole lot of cars
This is so funny love it!
V6 Comments
?
Being Human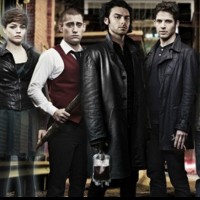 Absolutely fantastic. I cried and laughed my way through the entire series. From humor, drama, and heart-wrenching love stories that have to end, the show truly has it all.
Different wonderful and very creative
The Contenders
11Atlantis
12
Robin Hood
I like how they (outlaws) realize their set plans and bugment of the Sheriff.! The best!
I love it! It is a show that will leave you satisfied, it is intense, and at times very emotional.
13
Monty Pythons Flying Circus
I have never since watched a show where falling to the floor in pain from laughing so hard happened more than once in a single episode. This show is genius; It was so far ahead of it's time, still quoted today in mainstream culture, and beyond the humor of almost anything made today, besides 'who's line is it anyway'. I has never watched anything more funny in my life and a lot of the humor is actually quite intelligent as well. - masongilbert74
V1 Comment
14
Luther
With only ten episodes, this show not being on the list isn't surprising, but if you haven't seen it, go to Netflix right now and watch! Great writing, intense stories, and incredible acting.
We loved this series and want more of these two very sexy, great british actors! ; just waiting for more!
This show is hard to put down, give it a ten. Every copper would love it, this one did.
Best show ever
V5 Comments
15
The Mighy Boosh
So funny! Makes me Laugh every time I even see a dvd box. So many happy memories with this show
17
Orphan Black
This show is so captivating and so awesome how she plays all the different characters! Must watch!
This is a awesome show she plays all those characters
V2 Comments
18
Doc Martin
Great comedy/drama
19
Survivors
This series is amazing! I'm saddened to only see 2 seasons of it on NEtflix but if someone was smart, they would bring this show BACK, and carrie on where it left off. Preferably keeping some of the original cast, watching peter and his mom reconnect, and hopefully more info on the people who got the post card in the mail. Hopefully a USA producer takes this over, if the britts refuse to bring it back! I highly recommend this on netflix, and am happy with BBC for doing such a stand up show. First time watching bbc and I'm hooked. BRING THE SHOW BACK!
V1 Comment
20Ramsays Kitchen Nightmares
PSearch List
Recommended Lists
Related Lists
Best BBC/PBS Shows

Top 10 Best TV Shows

Best Disney Channel Shows

Best Nickelodeon Shows of All Time

Best Cartoon Network Shows
List StatsUpdated 10 Dec 2016
700 votes
51 listings
6 years, 134 days old

Top Remixes
1. Sherlock
2. Doctor Who
3. Primeval
mcr-harrypotter
1. Doctor Who
2. Sherlock
3. Merlin
Thevcrewgeeks
Posts
Error Reporting
See a factual error in these listings? Report it
here
.