Best Christian Rock Bands
SL205
The Contenders: Page 10
181
Audio Adrenaline
Hmm I didn't see it but its as classic a DC talk and petra

Seriously people most of these bands wouldn't be here without the likes of Audio A, Newsboys, and Petra paving the way for them. Truly Audio Adrenaline is a band that broke the mold of what a christian band was supposed to be. I'm not knocking bands like Skillet, Red, or TFK they obviously rock but there has to be room at the top for a band that made this list possible
I cannot believe people forget all about these pioneers of Christian rock! This band... What can I say about this band that expresses my love for them? Nothing, absolutely nothing. AudioA changed my life the very instant I heard Ocean Floor. Like Skillet, their genre evolved over the years, but every single album was a real treat. Unforgettable songs, impressive legacy that spans back to the mid-80's as A-180. Not just another worship band and far from it, these guys founded an orphanage in Haiti called The Hands and Feet Project to truly showcase their love for missions and God's work. These days, they are more widely known for their songs with Kevin Max of dc Talk and most recently, Adam Agee of Stellar Kart. For me however, it doesn't get any better than Mark, Will, Ben and Tyler. Until My Heart Caves In, AudioA will always be #1.
A lot of people say that music changed their lives, and if there is such an album among the Christian rock juggernauts of the 1990s, I'd say that album is bloom.
V 3 Comments
182 PAX217
183
Protest for Pluto
I love protest for Pluto! I know them personally & they're not just a great band, they're great people too!
Up and coming Christian Rock Metal Band, amazing stage show, hard hitting original songs and a unique sound. - ljhillmanphotography
184
Children 18:3
They're my favorite band of all time! I listen to them all of the time. They're also the only band I know of that doesn't have a good song. Their style is quite unique in my opinion. They love to rock the house down, and their lyrics are really inspiring. I think the only reason they're not rated high is because they're not well-known.
V 1 Comment
185
CrossTie
Love to watch these guys ROCK! Awesome band, putting it out there for Christ!
Great band, and Great music! Refreshing to see a family that can share their Love for Christ!
I love these guys! Their live show is amazing! The bass player is only 12 but handles that bass like a pro. If you haven't heard them, go check them out at crosstiemusic.com.
You got to see these guys play. They get the house Rocking!
V 1 Comment
186
Papa Roach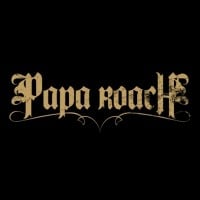 Papa Roach is an American rock band from Vacaville, California. Formed in 1993, their first major-label release was the triple-platinum album Infest.
Their older songs aren't Christian but their newer ones are.
V 1 Comment
187
Citipointe Live Band
I love Citipointe Live and their songs. Very inspiring
Should be totally one of the at least 20th.. Love that band!
188
Bloodgood
While most Christian hard rock/metal bands of that era while quite good, were just clones of popular secular bands. These guys were original with their own distinct sound.
Who is Chad aplin... Mike lee sang for this band I find no Chad aplin.
One of the best Christian Rock bands with an uncomprimising message, the truth of the gospel and that only Jesus Christ is the way, the truth, the life.
A very very good band
V 2 Comments
189 Hymns of Eden
190
Lacey Sturm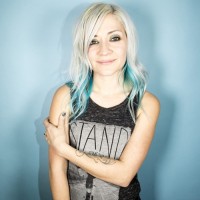 Amazing singer with real emotion, she left flyleaf but prove to be fine on her own, great debut album. Flyleaf sucks without her.
191
Mikeschair
They are amazing the lyrics of their song they touch your heart they are an amazing Christian band and I can't believe they are down here
192
Stavesacre
A post grunge, hard punk band that often spoke of the very real struggles in the Christian walk - especially in a time where music in the Christian sphere was generally upbeat and happy. Stavesacre was thoughtful and at the same time in your face about the hardships of being in constant conflict with a world that does not want to hear the message of Christ along with the internal struggles of each our walks - waiting on the Lord, finding joy in the darkest times, fighting the demons of our past, coming to the realization that we are not meant for this world as it is, and dealing with our own complacency. The well versed bible scholar will even recognize verses strewn about the lyrics which give us a glance at the song writer heart when he wrote this music.
193
Broken Heart
The 1980's would not have been the same without them. Wolves in Sheeps clothing still rocks my house in 2012!
194 Caedmon's Call
195
Capital Lights
These guys are Awesome! I would put them in my top five favorite bands, you should check there music like "Outrage" or "Mile Away" the members and Christian and there ministry is to the other bands that they travel with.
Not really as big of a fan as I used to be but that's only because my musical tastes have evolved.They are pretty good though. It's so sad that they broke up!
V 1 Comment
196
Five Iron Frenzy
How is Five Iron Frenzy beaten out by U2. I mean, I love U2, but they aren't the first band I think of when I think of "Christian Bands". Five Iron Frenzy, however, makes very inspiring and thought provoking music. They might sound silly at times, which they are. They have a perfect balance of good humor and music that either touches your spirit or makes you think. In my opinion, the best Christian rock band ever.
V 1 Comment
197
Antiskeptic
My favourite rock/punk rock band. CAN'T WAIT for their next album!
If you haven't already, you need to check them out!
V 2 Comments
198
Scarlet White
With Multiple hits in the top ten on the billboard's Christian Rock through out 2015 I could not believe that Scarlet White was not even on this list when I looked this up. Wake of the King hit #1 on the radio play charts. In my mind the best Christian rock bands you could not have a list without Scarlet White.
199
System of a Down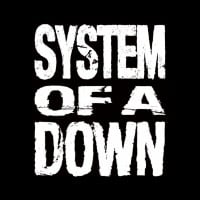 System of a Down formed in 1994 as an Armenian-American rock group from Glendale, California. The band name is sometimes shortened to System or SOAD. ...read more.
The band members are all Christian - DoroExploro13
200 Savior Machine
PSearch List
Recommended Lists
Related Lists

Top 10 Christian Screamo/Rock Bands

Greatest Christian Hard Rock Bands

Most Underrated Christian Rock Bands

Top Christian Rock/Screamo/Emo Bands

Best Christian Rock Bands of 2013
List StatsUpdated 23 Jan 2017
12,000 votes
269 listings
8 years, 288 days old

Top Remixes (98)

1. Skillet
2. Thousand Foot Krutch
3. Red
ClassyKiller

1. Skillet
2. Disciple
3. Decyfer Down
Alpha101

1. Thousand Foot Krutch
2. Red
3. Disciple
jwaden2734
View All 98
Posts
Error Reporting
See a factual error in these listings? Report it
here
.