Best Christian Rock Bands
SL205
The Contenders: Page 7
121
Mortal
Absolutely the most original ignored Christian Rock band ever. Jerome, the bass player, is now playing with Switchfoot. I miss this band and wish they would make new songs, they are uncontested in their genre of music.
In case you don't know them they were a Christian techno/metal band
V 1 Comment
122
38th Parallel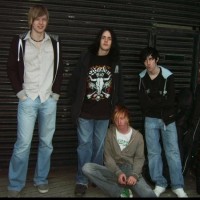 38th Parallel was a Christian rock band formed in Ames, Iowa. Before being signed they received extensive airplay in Iowa markets alongside other CCM Artists.
This is the best metal band to beat Linkin Park
123 A Hill to Die Upon
124
Deas Vail
Great music, great harmonies, beautiful male falsetto with female harmony. Good band with good lyrics. Check them out
Chad Aplin wrote and recorded the songs for this band, well all the good songs they had. he worked in a studio in Iowa, Chad Aplin is very likely the greatest guitar player ever to live.
125
Slick Shoes
I am Chad Aplin from Iowa and I wrote all the best songs for this band and many others... I recorded them in Iowa
126
For All Eternity
The one of my favorite band their lyrics is truly god message...
127
For All Seasons
I think these guys are great and if I could be in any band it would be this one!
128 After the Fire
129 AD
130
Resurrection
None of these other bands could have existed without The Ressurection Band. They began as a vision, and self funded their first recording. There did not exist an 'Contemporary Christian' industry to support them. They only followed, faced constant criticism by Churches, and led thousands though Christ. They never left the inner cities of Chicago, and there music is as real as it gets. They can tear it up better than anyone, and are by far the best songwriters I have heard. Give your soul a treat and check them out. Music to Raise the Dead!
Resurrection Band is not only the Very First true Christian Metal/Rock band ever releasing their first album in 1972 but they consistently registered the greatest spiritually challenging Lyrics of all time! Imaging Jimi Hendrix and Janice Joplin playing with Lynyrd Skynyrd; that's the quality Rock Resurrection band offered with the strongest spiritual mesages; BEST EVER HANDS DOWN!
The first true Christian rock band playing a mix of hard rock /metal/alternative /and blues with challenging and sometimes (mystic) lyrics excellent musicianship one of the best no question also they are the real thing in their lives and in their music no smaltz here check them out you and your soul will be glad you did Ressurection Band Music to Raise the Dead!...
V 1 Comment
131
For Today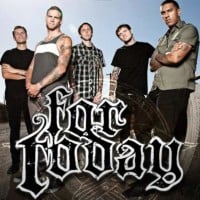 For Today is an American Christian metalcore band from Sioux City, Iowa, formed in 2005. They are currently signed to Nuclear Blast Records.
Most of these bands on here are not really Christian bands. When I want a band that has lyrics that give me goosebumps, I go to For Today. A band that is truly not ashamed of the Gospel of Jesus Christ! They preach a message every time they play. The singer Mattie is so filled with the Spirit of God! When I want a band that has lyrics that I can praise God with, I go to For Today! And I am not the biggest fan of growling vocals, but Mattie has vocals in which I can understand. If you can't understand what the singer is saying, why would you listen to a Christian band at all? Besides the lyrics, their music is fantastic! Some of the greatest breakdowns, and crushingly headbangingly heavy beats! True metal and true Christians = true band!
These guys are definitely one of the best Christian heavy metal bands ever. Take a listen to them sometime! And even if you don't like heavy metal they Do have some lighter songs like talmidim
I love this band! They are metal with screams but the music and lyrics capture the fiery passion of god. Songs to check out are "fearless" "foundation" "my confession" "crown of thorns" " open heaven"
Best Christian metal band
V 5 Comments
132
Abandon
This band should be at #3! The guys in the band bring an interesting twist to Christian music. Their songs are a great mixture of rock, pop and worship. I love this band! Check them out please!
This Christian band is so unique and their sound is like no other in the industry. They really have something special and they absolutely rock! For that reason, I think, they should be in the #2 or #3 spot!
These guys are AWESOME! There is no other band that comes close.
V 1 Comment
133
Falling Up
Really underrated band that should have gotten more attention while they were together because their music has lots of meaning to it, not only to Christians but anybody that was influenced by this music. "Maps", "Falling in Love" are a couple songs that speak to people whether you are religious or not, even though they did make it in a religious perspective. One of my favorite bands right next to Decyfer Down. Good Music!
This band should be number 1 or number 2 behind Skillet. They are a truly amazing band that makes incredibly unique music. Can't compare them to any other Christian Rock band. All the other ones sound a lot similar compared to this band. This band does completely their own thing and it's amazing.
These guys are awesome, seriously more people should check these guys out, they write amazing music!
I love "Broken Heart"
V 5 Comments
134
Daniel Amos
They are easily the most influential Christian rock band to ever exist. Websites like this (while fun) often fail to reach out to music lovers with a deeper understanding of quality music. Skillet may be a good band, but their efforts ultimately fall short of DA. The same can honestly be said about mostly every band above. They're a classic and timeless band. - BKAllmighty
By far the bet band on this list. They should be in any top 10 list of rock music ever. Brilliant, genius song writing. Criminally underrated. Time for you people to get your heads out of your you know what and listen to Daniel Amos aka the.
They're still criminally low, I see. It's a crime that they're 154 on a list when they are, without a doubt, the only worthy choice for #1. These guys are to Christian music what the Beatles were to popular music. - BKAllmighty
The have some pretty catchy tunes.
V 2 Comments
135
Guardian
Guardian is my favorite Christian band. What's not to like? Jamie Rowe's vocals, Tony Palacios's stellar guitar work... And a tight rhythm section manned by David Bach and Karl Ney. They were able show the tenderness of God's love with their ballads, and also the greatness of His Majesty with their rock anthems...
Guardian is one of the best Christian bands ever. All of their albums are just amazing!
Again these guys rocked in with Petra and Stryper. Great choice must be on list
136
Theocracy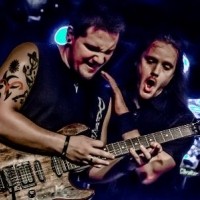 Theocracy is a Christian progressive power metal band founded in 2002 by Matt Smith of Athens, Georgia.
Best Christian Metal band I've heard so far, it's like Metallica + Dream Theater + Bunch of other metal bands with very very very strong straightforward Christian Lyrics. They deserve to be in the top 10 along with Flyleaf. They also posses one of the greatest instrumentals in the Christian genre.
Theocracy has no equal in the power/melodic metal genre, Christian or secular. They are absolutely second to none.
Listening to them right now :) I actually just found them today and I already know they are great! Their lyrics are so profound and poetic. They have a classic rock type sound which is not really my thing but I'm growing to like these guys. Theocracy fans, don't shoot me for not knowing the members. After all, I just found them today. That being said, whoever the lead singer is has some serious vocal ability! Mad props! They definitely deserve to be higher up on the list, top 50 at least!
Theocracy is so talented and unique, there lyrics are rock solid best Christian metal band out, way better then demon hunter
V 5 Comments
137
Cannot be Contained
From Birmingham Al... There debut album "Found"... Will rock your face off
V 3 Comments
138
Mortification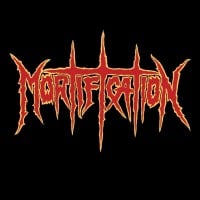 Mortification is an Australian Christian extreme metal band which was formed in 1987 as a heavy metal group, Lightforce, by mainstay Steve Rowe on bass guitar and vocals.
139
The Showdown
They are a really great metal band! But not well known yet keep up the good work guys
140 Grammatrain
PSearch List
Recommended Lists
Related Lists

Top 10 Christian Screamo/Rock Bands

Greatest Christian Hard Rock Bands

Most Underrated Christian Rock Bands

Top Christian Rock/Screamo/Emo Bands

Best Christian Rock Bands of 2013
List StatsUpdated 23 Jan 2017
12,000 votes
269 listings
8 years, 288 days old

Top Remixes (98)

1. Skillet
2. Thousand Foot Krutch
3. Red
ClassyKiller

1. Skillet
2. Disciple
3. Decyfer Down
Alpha101

1. Thousand Foot Krutch
2. Red
3. Disciple
jwaden2734
View All 98
Posts
Error Reporting
See a factual error in these listings? Report it
here
.