Best Countries to Visit In Asia
anthonybecerra831
The Top TenXW
1
India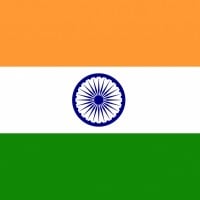 People might not think it's a great place but if you go there you'll be surprised by how awesome the place is!
I am an american but I love india
I once visited this nation and FELT IN love with IT
Guys vote for INDIA.. make it number 1.. It really deserves it!... Once you visit here... You will know! - kandy
India is the best, am not an Indian, but still
V105 Comments
2
Philippines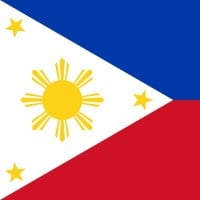 The best features of this country are:
1. Hospitality
2. Family oriented
3. Filipinos are polite
4. Diverse culture
5. Diverse people
6. Diverse biotic life
7. Pristine beaches
8. Latin country in Asia (some Filipinos uses Spanish language)
9. English speaking country
10. God-feared people
11. Natural wonders such as mayon volcano, puerto princess subterranean river, chocolate hills and other virgin forests..
12. Shopping is more fun here because you can find shopping center in any urban areas
13. Filipino women are beautiful because some of them looks mestiza and filipino men as well (mestizo)
14. Street here foods are very tasty such as isaw, kwek kwek, etc..
15. Delicious cuisine
16. Talented people (Charice, Batista, Bruno Mars, Jessica Sanchez, Pacquiao, etc)

That's why it's more fun in the Philippines
I think Philippines is the beautiful place here in Asia because many tourist came in the Philippines to see and beautiful places like Baguio city, boracay and also MAnila in the case of Japan I don't think so because in Japan have a very cold temperature like philippines is not hot and not also cold country in the case of Pakistan is not a good place for the tourist because in Pakistan have a very hot temperature like in Africa so for me philippines is best place for the tourist. So what have you waiting for come and experience the beautiful and one chosen beautiful country in Asia Philippines. And also experience the culture of the very hospitable person in the world the Filipinos culture. Thank you IT's More fun in the PHilippines
You can really make sure you'll have fun here 'cause everything you can find in a paradise are already there in that country... It has many tourist spots. You won't be able to find things that can upset you there. Once I visited, it was like I really want to live and fly for good at that place. I keep having vacation because for me it's the best place! Chose Philippines :) It's more fun there!
Filipinos are good, when I visit the Philippines they treat me as one of their family and because of that I feel LOVED..
V86 Comments
3
Japan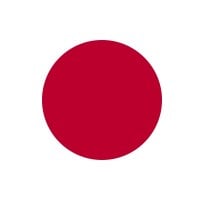 Once I visit Japan, I do not need to worry about food and water. Every food is yummy. All water is safe. Therefore, I can eat food until my stomach explodes.
Also, they know how to make fish the most delicious ever I have tasted.
Everybody should try Japanese seafood. Your world must change then.
Hell yeah I like the martial arts here it's awesome there is great beautiful women anime, STREET FIGHTER! Oh and the rice!
Yeah japan is the best country food safety theme parks gadgets anime stuffs.
I love Japan. I wish I can visit it some day. - PizzaGuy
V12 Comments
4
China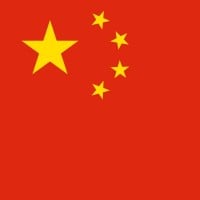 Fantastic place good for England youth team training sessions
The best place exotic foods
Best to visit nanjing, shanghai, great wall, very nice to visit parks, town and all haritages. Food are good can have all type of food like Indian, Japanese, Italian, Chinese, singaporial, thai, usa etc, good for doing shopping, and enjoiy natural places.
5
Vietnam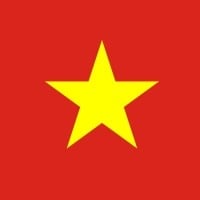 Beautiful place! The city is just a blast of fun! The motorcycle rides around the city at night is just full of fun. Even if your riding home, it's a whole party ride home. From blasted music from the buildings, to the food vendor on the street, this place is definitely the bomb
It's a great place to visit. There are amazing food, beautiful buildings and friendly citizens. The best time to go there is when there's a festival. The scenery is absolutely breath-taking. You should definitely go there!
The best country ever!
6
Thailand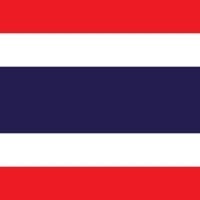 The best country in the wold!
Beautiful beaches and people. Best food and excellent hotels.
Many things to do and places to visit.
Never feeling boring.
Visit Thailand any time of the year.
Beautiful beaches, very polite people, tropical climate, good food, great shopping and great night life. Anything you need will be catered for. What more could you ask for?.
Nice people beautiful and wonderful places. Especially full moon party is very fun in the world.
Just got back after 3 week here. Lifetime vacation and it was better than I could have ever thought. Will return in the future to see more of it.
V12 Comments
7
South Korea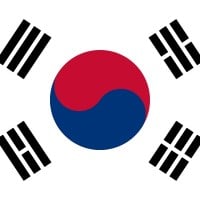 I love Korea. Best country ever!
Korea is am amazing place and is very welcoming to tourists trust me, you'll love it there!
SOUTH KOREA has the natural wonders of the world, JEJU ISLAND.
Jeju island was made from hallasan volcano.
It island is the biggest island in S. Korea.
And Seoul is the top city of ASIA.
V6 Comments
8
Pakistan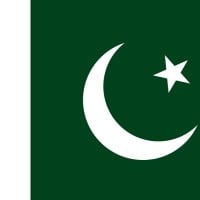 I am actually from USA but loved my three weeks trip to Pakistan along with my wife. Pakistan has got all sort of land I.E. plain land, desserts, mountains etc.
We had a lot of good time doing Ice Skeeing. Karakouram mountains which includes world's second larget peak K2 was mind blowing. Places like Naran and Kaghan gives the picture of heaven on earth.
Also visit Wadi e Neelam (land of Neelam) on our way to Kashmir. Skardu and Gilgit are one of the most beautiful and peaceful places we have ever seen. We also visited Interior Punjab and Sindh where we explored the typical and traditional village life along with Dessert of Choulistan. Above all we stayed in cities like Islamabad, I must say that at least it is my dream city to live in.
No matter what media tries to portray, I love Pakistan, her culture and people. Good and bad people are everywhere and we should not generalize them. I highly recommend to visit Pakistan specially in summer season.
ENJOY!
It is a very beautiful country you really have to visit that country everything is there but still the whole world has not seen full pakistan you will find all seasons and the nature there is over whelming I really wish pakistan could get better and those places are a gift from allah to the country
Pakistan is a beautiful country with lots of places to visit
Pakistan is the best country with best places and warm hearted people
V27 Comments
9
Malaysia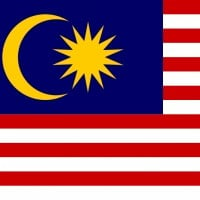 Malaysia is truly Asian. The foods are indeed delicious and rare such as nasi lemak, ketupat etc. Other than that, Malaysia has a beautiful green scenery and the cultures/traditions are admirable! There are so many places to explore, not to mention, the first Legoland in Asia was at Malaysia. I am not a Malaysian myself but I've been there a week ago and it was the best country I have ever visited, if any of you are interested in visiting, I'd recommend you to go for the Zoo Negara, Genting Highlands, Sunway Lagoon, Cameron Highlands, or Legoland.
! I'm from Japan but I think Malaysia is The Best Country In Asia.I ever visit Malaysia, Malaysia's airport is Amazing! Near the Airport Have The big Mall..I hear Malaysia no.4 is the best country for shopping In the World..yes That right. - suzyangel
I think Malaysia is the best country I ever visited. Multi cultural and I love the foods. I will definitely choose Malaysia for my honeymoon soon ;) Greetings from South Korea!
Malaysia is beautiful country
V16 Comments
10
Nepal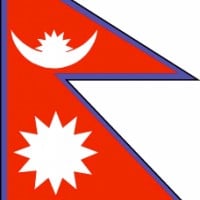 8 of the ten highest mountains on earth Buddha's birthplace most important Hindu pilgrimage site 10 world heritage sites best trek in all of Asia and voted best spot for adventure ( skydiving, eagle gliding, paragliding, trekking, bungee jumping white water rafting) also has the worlds rest rhino that is only found in Nepal. If you like India and if you like Eastern Asia Nepal is a mix of both but cleaner and safer than India.
Just a mysterious land, I had read its a poor country but no people looked so. I always wonder why I can't see any worries in their face, so simple and cool people they are. Best resting place, just go to temples and monasteries there and you can feel the religious tolerance there they just welcome all people. If they could make the main cities cleaner then its just WOW!
What! Country like Nepal only in no.6.. You gotta be kidding me. Nepal is best place in Asia. I'm not even Nepali In fact I'm Indian but every time I go Nepal I fell like I'm in heaven... Its definitely better than India or Pakistan.
Nepal is a most natural beauty country!
V27 Comments
The Contenders
11
Singapore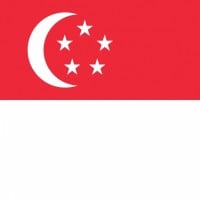 I love Singapore so much I go there every 2 years cause my mom is form there.
It has great food, activities (LOTS), a very diverse culture (Chinese, Indian and Malay), its one of the safest and cleanest cities in the world, most locals can speak English and is very beautiful.
I also get to stay there for free cause of my relatives c:
I visited twice within last three years. Lovely country easy to travel specially when you travel with children. Clean Safe and good transport system. Children love the parks.
I had been to Singapore last year with family.
We travelled on our own.
Excellent place to visit.
Very safe.
Nice, Clean And Green
V6 Comments
12
Sri Lanka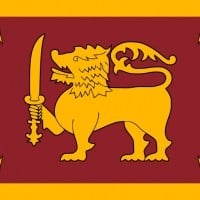 Sri lanka is a place where you can find hundreds of miles of fresh open beaches, misty waterfalls, mountains covered with tea plants, leopards wild elephants and other wild beasts in a safari, 2500 yrs old heritage. And people there are so friendly, you'll feel like home
Place to be.. Country is booming and the life is getting better and better. Hills, Nature, Beaches, History, Party and people are just amazing. Something we should never miss if you are living in this planet
IT'S BASICALLY HEAVEN ON EARTH! THEY'VE GOT ABSOLUTELY EVERYTHING! THIS PLACE YOU MUST VISIT, IT WAS VOTED BY MSN FOR THE Asia'S MOST BEAUTIFUL COUNTRY IN 2012
Sri Lanka is the most beautiful country in whole Asia
V22 Comments
13
Indonesia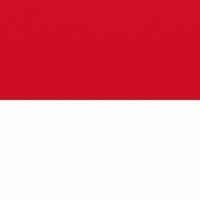 Indonesia is REALLY Pretty.
1. The Food is very Delicious and very Un-Usual.
Example, Sate Ayam (The Taste is Very Good), Soto Ayam, Betawi & Kudus (Have a different taste from two of them), Pecel(serve in Banana Leaf), Nasi Bakar (rice that serve in Banana Leaf and then Grilled in Grilling), Sate Padang (made with Beef and the sauce is Creamy but the taste is Spicy), and you can see it all at here http://id.Wikipedia.org/wiki/Daftar_masakan_Indonesia
2. The People are Friendly
3. And the MOST is Indonesia have a lot of nature place,
- like Bali Beach (Kuta, Sanur, Legian, Nusa Lembongan,.. ),
- Komodo Island (I Recommended It! ),
- Temple ( Borobudur, Prambanan, Tikus, Mendut,... )*The Past, Indonesia is have a lot of Kingdom like Majapahit, Sriwijaya, Kediri, Gowa-Tallo, Samudera Pasai,...
- Borneo (wich Now is as Known as Kalimantan) have very Beautiful Place to Visit. Even 'Anaconda' Movie was filmed in here at the Kalimantan Jungle. Indonesia is the Number 2 MOST maniest Jungle in The World after Amazon Jungle, Brazil.
- Sumatera have Lake Toba and much more.. Lake Toba even had a Legend on it. Oh, yeah, Indonesia have many Legend to read. And all of them is very fun to read.
- And the MOST natural is Lombok. That is very Cool! Really, don't lie. The Water is still blue and shiny and everything is green.
- Visit Taman Nasional Bunaken too.. That place have snorkling and the Underwater World is very Pretty. Look the Picture at here.. Http://res1. wwwindows.Microsoft.com/resbox/en/windows%207/main/98178bbd-cda2-47d6-b1e2-8a02604964a0_6. Jpg <-- actually its in West Papua, Indonesia. But, its the same thing as in Bunaken.

Even if Jakarta have a Bad Traffic.. Indonesia its Still good! - BooBu
Indonesia is very unique, most diverse country...
You can find everything is available in Indonesia... beautiful nature... friendly people... beautiful cultures... all the good things...

but you can also find many annoying things esp. in Jakarta... bad traffic... poor public transportation...

But you're gonna, iss them all once you left Indonesia...
Indonesia is wonderful and beautiful country, indonesia have top beach and good wave for surfing.
Indonesia rich in culture.
Visit Indonesia.
Just by looking you will see why I pick Indonesia:)))*!
V7 Comments
14
Taiwan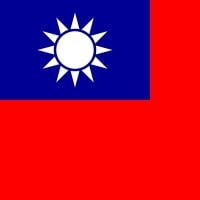 Taiwan is the best country ever! The food there are amazing!
Taiwan is amazing! Lots of food, scenery. You can't miss it!
Good food. Good nature.
15
Myanmar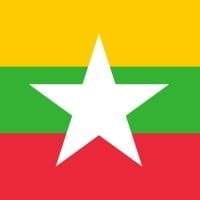 There is no great country like Myanmar which is filled with kind-hearted people. In time of need, we share and care. Most people do not live in luxury but we have the peace of mind. If one wants to understand the essence of Buddhism, Myanmar is the destination.
Myanmar people are very polite, very kind and very warmly welcoming. Being rich in natural resources is also one of the most attractive reason to visit. You will feel different when you visit in Myanmar.
I'm very proud to live among charming people on our golden and smilely land. Thanks for Buddha let me to live that kind of country.
Myanmar is a beautiful country and many ancient pagoda there. Awesome experience, bask in the stunning view from a balloon over Bagan
V7 Comments
16
Cambodia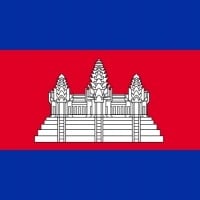 Visit Cambodia beach, Sihanoukville! Cambodia has the prettiest beach and clean beach too with fresh air and safety as it's surrounded by other neighbouring countries.
For historical visit and sightseeing, visit Siem Reap for the Angkor what. It was listed in the 7 wonder of the whole world. The place is amazing and there are a lot of activities to do. It also has a place at the peak of the mountain for the best sunset view. And what I'll never forget is its Pub street that is full of fun. The whole street along has lots of food to choose from from asian to western food and its like the most fun and memorable place you ever went to. Don't forget the fish spa that is cheapest than anywhere and their massage! Super affordable and good services, everyone is super friendly and everything is affordable in Cambodia!
Last but not least, visit the capital, Phnom Penh for the city light that is filled with good food, local products shopping that is super affordable and pretty and safe to go everywhere :)
Hope you will consider visiting Cambodia one day and I promise you will love it
Cambodia is a good country!
I love Cambodia especially Angkor What is the largest historical monument in the world. If I want to know about history you should visit Cambodia... Cambodia has everything. You will fill in love... :D
17
Bangladesh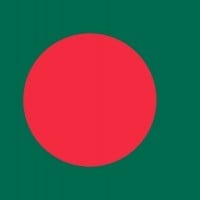 This is one of the most beautiful countries... Here lies the biggest mangrove forest of the world;Sundarban... And the longest beach; Cox's Bazaar... Really a beautiful country to visit! :D
Amazing country! I wanna go here again and again.
HEre life is Love.
I live in this country I had to vote
V8 Comments
18
Maldives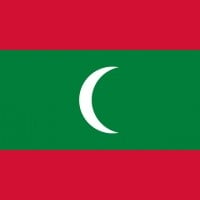 Nice but... Too small
19
Brunei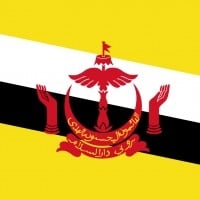 The best Islam country
20
Qatar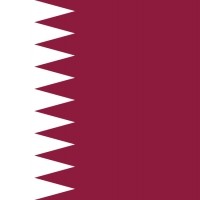 BAdd New Item
Related Lists

Top 10 European Countries to Visit

Best Countries to Visit

Best Countries In Southeast Asia

Top 10 Most Dangerous Countries to Visit In 2011

Top Ten Rock Music Loving Countries of Asia
List StatsUpdated 5 Sep 2015
1,000 votes
41 listings
4 years, 65 days old

Top Remixes (9)

1. Philippines
2. Israel
3. South Korea

rcolongyahoo_com

1. China
2. Japan
3. India

anthonybecerra831

1. India

mini99
View All 9
Posts
Error Reporting
See a factual error in these listings? Report it
here
.