Top Ten Best Cricket Teams
sabi
The Top TenXW
1
India
Best team of world after 2007 world cup, still debacle of 8-0 makes it bad, but they can overcome without quality bowling line-up India won T-20 2007 and Word cup 2011, India have between NZ twice, WI TWICE, ENGLAND oNCE IN LAST 6 years in away series they all draw the series with Australia 2007-2008 and South Africa 2010-11. Won lot of ODIS in this period always thrashed Big teams in 50-over cricket. And in home test India have between Australia twice, NZ, Eng, WI, SR AND DRAW with SA twice.
India is one of the greatest team ever. They have great batsman like sachin tendulkar and a great captain like dhoni. They are number one team in test match and is number ranking in ICC test ranking.
Jey hindustan. India was best. India is best. India will be best.
You know suresh raina was out and they didn't give out when umar akmal edged it was not out and they gave it out AND they didn't show hot spot so the truth couldn't be exposed. cheaters
India is the best cricket team!
V592 Comments
2
Pakistan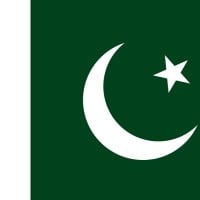 Pakistan is good cricket team, but most of the people do match fixing. The good and honest players of Pakistan are umer gul, abdul razzaq, afridi, misbah and imran khan is the one of the best all rounder and he is the most innocent cricketer. Michael holding is also very good and honest.
vote pakistan pakistan is best team ever they ve got best bowloer such as.. SHAHID AFRIDI AND UMAR GUL AND SHOEB AKHTAR AND BEST BATTERS LIKE SHAID AFRIDI HE HAS GOT WORLD RECORDS A LOTS OF WORLD RECORDS ALSO AGAINST AUSTRALIA AND SUCH AS SHOAEB AKHTAR IS A WORLD FAST BOWLER AND UMAR GUL IS ONE OF THE BEST BOWLERS... IMRAN KHAN BEST OF CAPTAINS...
Wasim Akram, Waqar Younis, Imran Khan, Zaheer Abbas, Abdul Qadir, Javed Miandad, Inzimam-ul Haq, Shoaib Akhtar, Shahid Afridi, Abdul Razzaq, Umar Akmal, Umar Gul... if this isn't a good enough reason to vote... I DONT KNOW WHAT IS!
I can't wait tell series India vs Pakistan
V419 Comments
3
Australia
Australia is very strong in cricket and always will be. They also had the worlds best player which made AUSTRALIA such a strong team(must put AUSTRALIA in caps lock because they are just that good)
Because they are very hard working and I like the australian team too much
Just because the population of India is the second in the world, its on top. Over 1 billion people live there, probably most of them voted for India (out of nationalism). Pakistan is 2nd as the rivals of India. But the truth is that Australia is the best team of cricket, and they deserve the top spot. Australians are the ones who stayed at the 1st spot for the most time!
I like shane watson of this team
V134 Comments
4
Sri Lanka
In my opinion easily the best twenty20 side in the world, and the best example of unorthodox cricketing genius ( Murali, Jayasuriya, Malinga, Mendis) in cricket history. They have arguably the best twenty20 bowler in the worldf (Malinga) and the most skilled of current bowers (Muralitharan) and the one of the top three test batsmen in the world ( Sangakkara) and one of the top ten best test batsmen in the world (Jayawardene) and (after Pollard) the second most promising young all-round prospect (Matthews) in the world. Enough said
SRI LANKA is the most skillful team ever! We produced MURALI (god of balling) SANATH (original master blaster not like fake master blaster sachin) ARJUNA RANATHUNGA (the original captain cool not like fake captain cool like M.s dhoni) KALUWITHARANA (little kalu) SANGAKKARA (most stylish player of world cricket) JAYAWARDENA (best technique batsman) MALINGA (the slinga, toe crusher) KULASEKARA (silent killer) MENDIS (mistry baller) DILSHAN (the dil scooper) and many more great players like ARAVINDA, VASS, HERATH, ARNOLD etc! So we deserves the 1st place forever! [those all nicknames were made by international cricket commentators they love & respect our players more than anyone]
Sri Lanka is the best team ever. Sri lanka has produced World's best bowler in all formats (Murali), the best match winners in ODI(Jayasuriya, De Silva, Vaas, Jayawardene, Ranatunga, Sanga, Malinga) and T20 (Dilshan, Mathews, Jayawardene, Malinga, Sanga, Mendis) cricket and two of the best Test batsmen ever. (Sanga, Jayawardene)
Murali is a beast
V98 Comments
5
South Africa
THEY ARE MY ROLL MODEL I AM AN INDIAN BUT MY FAVOURITE TEAM IS SOUTH AFRICA
It helps to have a population of over a billion people voting for India. Why South Africa is 4th doesn't make sense. Look at the ICC rankings, enough said!
Best team it have many outstanding players but I don't know what happens to them when they are in world cup I feel really sad when they don't even qualify for semi final
Only one Ab de villiers is quite enough for this talented team being Indian a team near to my heart is only and only South Africa
V58 Comments
6
England
With Cook (during tests) Kevin Pietersen Strauss Collingwood prior and a lot of other strong names I Believe that England Should Be number 1 just for creating the sport.
We fail on attitude and confidence, but our skills, tactics and sportsmanship make us champions for me.
Created the sport but can't win it
England should be 5th best for their excellent batting.
V40 Comments
7
West Indies
ONE OF THE GREATEST TEAM EVER DURING 1ST AND 2ND WORLD CUP - chander007
West indies are the best with chris gayle hitting all the sixes
West Indies should be 8th best because no offense to the team, but they lose wickets to quickly.
Best ever seen team
V19 Comments
8
New Zealand
New Zealand is rated poorly in this list and should be around 6th new Zealand has great bowlers like Daniel Vettori who is ranked 1st in odi bowling
At least we made it to the final but you have to play in a grand final before tou can win a grand final
They have a winning desire
they are fantastic in fielding

There getting heaps better, they made it to the final 2015 cricket World Cup!
V19 Comments
9
Bangladesh
Love Bangladesh. They can do well if the calm their temper and stay on the cris.. They have got lots of good players. If they can concentrate more in their games undoubtedly they are one of the destructive team in the world of cricket
Best of luck bangladesh cricket team.
ABOVE AVERAGE TEAM COMING SON - chander007
Australia got afraid that they would get beaten that's why they stopped the match with a lame excuse
V64 Comments
10
Afghanistan
Afghanistan gonna be one of the best team in the future they need more training more games to play and learn new ideas and Technics.
First they need a good stadium in their country and also the players are very poor. They need to support from any company.
I think Afghanistan is the future champion.
Afghanistan is best team in the world but they don't receive enough training.

We are proud if you.
V22 Comments
The Newcomers
?
Qatar
Qatar is best in the Football
BAdd New Item
The Contenders
11
Zimbabwe
Zimbabwe is a really good team, the players, bowlers and batsmen. Good Luck Zimbabwe for next future cricket matches! One of the most trustful teams!
They are the best but they don't play in a lot of games because they need give other countries a chance to win
They well succeed one day
Zimbabwe should be ahead of Nigeria because at least there ranked in the world stagings
V10 Comments
12
Nepal
THE TEAM IS PROGRESSING DAY BY DAY:THIS SEASON OF THE WORLD CUP CRICKET 2015 NEPAL (CAN) WILL PLAY SURE...
Up coming acc emerging cup will win nepal
In your dreams Nepal can never play world cup
Nepal.. One day will surely reach the high point of success
V27 Comments
13
United States
They just have to try and if they try they will be a world cup qualifier
They are good because they have Indian players
Usa think their so good at everything but there not,sure there good at a lot of sports but not all for example...cricket! They are terrible in, soccer they suck
Awesome team. They play very well even though they have mostly Indian players!
Hey hey, Its more like they are so good as they have Indian players.
V7 Comments
14
Brazil
I have even not seen them in any world cup. So how it is the best cricket team?
IT is the best team in the world
15
Italy
Italy is best in football so that reason I give vote to Italy I am a Pakistani
16France
17
Germany
You better play football
18
Ireland
This time has a great potential to go further.. Deserves to be in the top ten, at least ahead of Bangladesh. With the likes of some fantastic players like kevin and niall o'brian, trentt johnston and many more amazing cricketers, this team is gonna take the cricketing world by surprise as it just did in the 2011 world cup against England.. I've got full faith in this team.. Will always support them
Decent but not the best
AVERAGE TEAM COMING ON THEIR WAY - chander007
V6 Comments
19
Netherlands
Great cricket team soon they will become the best in cricket.
All they do is speak Dutch and play soccer in holland haha 😂😂😂
20
Kenya
Terrible just terrible only good at running long distances
Kenya are were in the world cup!
Good progresing team and one of teams in world 2011
BAdd New Item
Related Lists
Best Domestic Twenty20 Cricket Teams
Top 10 National Cricket Teams of 2014
Teams Most Likely to Win the 2015 Cricket World Cup
Top Ten Best Indian Cricket Teams
List StatsUpdated 6 Oct 2015
6,000 votes
65 listings
6 years, 14 days old

Top Remixes (67)

1. Pakistan
2. India
3. Australia
abidnazar
1. India
2. Australia
3. South Africa
757511
1. Australia
2. New Zealand
3. Sri Lanka
No
View All 67
Posts
Error Reporting
See a factual error in these listings? Report it
here
.