Best Eurovision Countries
Who is the best eurovision song contest country? Who sends the better songs with the best quality?
The Top TenXW
1
Sweden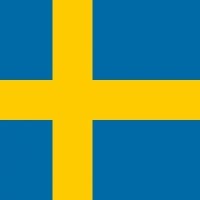 Class entries. Euphoria best Eurovision song Ever? Also behind Azerbaijan and Norways latest victories. And WHO can forget "When spirits are calling my name" from 2000. No doubt the winner - hands down
Sweden, beautiful and kind people and the best music makers in the world.

Europe loves you!
The best and have really good songs!
Amazing. Simply amazing.
V8 Comments
2
Ukraine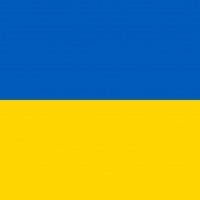 Ukraine is a sovereign country in Eastern Europe, bordered by Russia to the east and northeast, Belarus to the northwest, Poland and Slovakia to the west, Hungary, Romania, and Moldova to the southwest, and the Black Sea and Sea of Azov to the south and southeast, respectively.
Unlike the overrated Sweden, which always brings really basic songs with badly-written lyrics, the Ukrainian entries are (in most cases) quality songs with a catchy rhythm and a real meaning. Shady Lady is the ultimate anthem.
From 2004- 1 time the winner and 4 times top 5. Always good entries, beautiful artists and something special every new Eurovision year.
I 100% Agree With This! They Always Bring Awesome Entries Every. Single. TIME!
2 wins, 9/13 results being in the top 10, this gets my vote
V4 Comments
3
Azerbaijan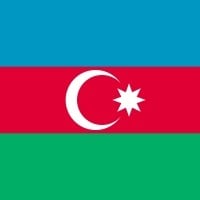 Azerbaijan, officially the Republic of Azerbaijan, is a country in the Transcaucasian region, situated at the crossroads of Southwest Asia and Southeastern Europe.
Does not even need to qualify, much less participate in the contest.
Azerbaijan shouldn't participate in the contest anymore because of these last 3 year's result were really poor and the broadcaster Ictimai should explain that Azerbaijan will not participate and broadcast in the further contests.
Last 3 years Azerbaijan is always in TOP-5!
I love Azerbaijan. You are best
V10 Comments
4
Norway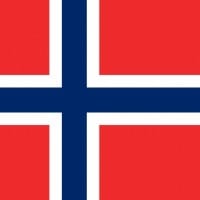 Norway, officially the Kingdom of Norway, is a sovereign and unitary monarchy whose territory comprises the western portion of the Scandinavian Peninsula plus the island Jan Mayen and the archipelago of Svalbard.
V2 Comments
5
Greece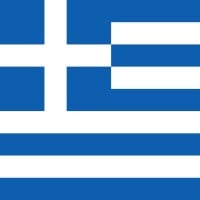 Greece, officially the Hellenic Republic, also known since ancient times as Hellas is a country located in southeastern Europe.
I love Die for you... I love Secret Combination... I love My number one... I love Shake it... I love Rise up... I love Everything... I love Opa!... I love Watch my dance... I love Alcohol is free... I love Aphrodisiac... I love all Greek entries in eurovision!
Greece has the most dancing and crazy participations!
Greece never get the last position in Eurovision!
Greece has 1 first position, 3 third positions and 2 fifth positions!
Greece I love you
V5 Comments
6
Italy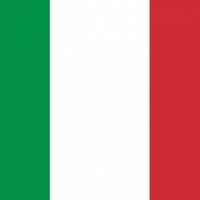 Italy, in italian Repubblica Italiana, is a unitary parliamentary republic in Europe . Italy covers an area of 301,338 km2. With almost 62 million inhabitants, it is the 3rd most populous EU member state . Located in the heart of the Mediterranean Sea, Italy shares open land borders with France, Switzerland, ...read more.
Madness of Love, L'amore é Femmina, Grande Amore.. Italy may have only recently rejoined but they're already one of the most consistently fantastic countries!
7
Russia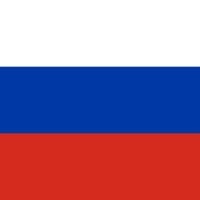 Really?! All I can say for this country is "Russia GOODBYE"
They always bring amazing and awesome entries!
8
Spain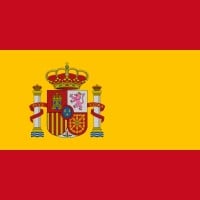 Spain, officially the Kingdom of Spain, is a sovereign state largely located on the Iberian Peninsula in southwestern Europe, with archipelagos in the Atlantic Ocean and Mediterranean Sea, and several small territories on and near the north African coast.
We won twice! And the last time was in the 60's! - Martinglez
9
Ireland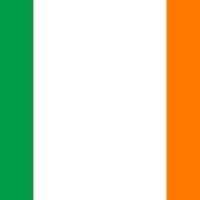 Formed in 1916 after the Easter uprising, Ireland is a small country with a population of roughly 5 million.
They hold the best record for Eurovision wins, 7 in total. No country has been able to match that. Their recent entries have been very diverse, though not always successful, is mainly due to block voting.
So underrated for there 2014 song heartbeat. I live here and I can tell you that the song should have at least got 8Th place in the final.
You cannot beat the all time classics that this country produces!
Ireland should be number 3.
V3 Comments
10
Iceland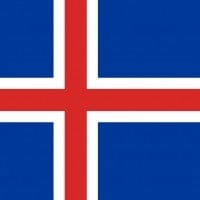 Iceland, also called the Republic of Iceland, is a Nordic island country between the North Atlantic and the Arctic Ocean. It is known as the most peaceful country on earth.
I think Iceland is an extremely underrated country in Eurovision. Unfortunately, it is subject to not receive many votes as it has no neighbouring countries, only having friendships with a couple of Scandinavian countries. This year's entry, 'Eg A Lif', was not the best Icelandic entry. However, I believe that 2012's entry, 'Never Forget' was the best Eurovision entry to date. - alakazam12
The Contenders
11
Netherlands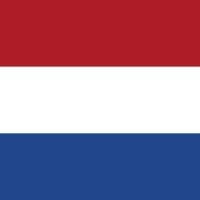 Won 4 times, were better in History. But Anouk was very good last year. We're BACK!
The Netherlands has good songs but all the countries vote for each other. The Netherlands has only Belgium, Luxemburg (if the show up) and Germany (Not always voting but that's ok) and the UK (same story as Germany) - PureOrange
12
Denmark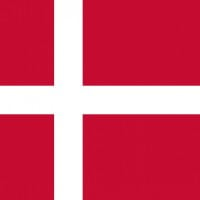 Denmark is a Scandinavian country in Europe. The southernmost of the Nordic countries, it is south-west of Sweden and south of Norway, and bordered to the south by Germany.
They always have high quality songs, filed with emotion and passion, and they should definitely be above Norway!

Norway has won 3 times whilst Denmark has also won 3 times. But Denmark usually has much better songs
They always send great entries with quality and serious songs
Best eurovision country in HISTORY! No doubt
They are great!
V2 Comments
13
Serbia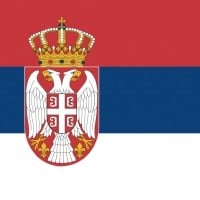 Serbia, officially the Republic of Serbia, is a sovereign state situated at the crossroads between Central and Southeast Europe, covering the southern part of the Pannonian Plain and the central Balkans.
I think that Serbia is one of the best countries at Eurovision, due to the fact that they are the only country to win on their debut apart from Switzerland at the very first Eurovision.
Greece and Serbia best ESC countries definitely :-) - iLoveEminem97
Apart from Switzerland, what!? Pleas, learn some history.
V1 Comment
14
Turkey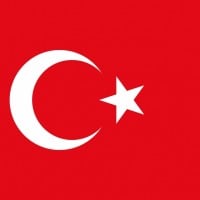 Turkey was established on October 29th, 1923. It is located in Westernmost Asia or Southeastern Europe. ...read more.
They don't participate anymore, but they were one of th best countries the last decade.
It's a shame that they don't participate anymore
They were one of the countries creating competition with great songs every year. Hope they will rejoin soon.
Best Rock Musics belongs to Turkey, for sure.
V5 Comments
15
Slovenia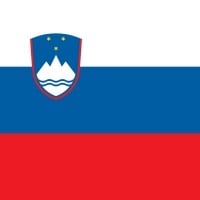 Slovenia, officially the Republic of Slovenia, is a nation state in southern Central Europe, located at the crossroads of main European cultural and trade routes.
One of the most underrated countries in the competition, with such great songs like Energy from 2001, Stop in 2005, Cvet z juga in 2007, and Prisluhni mi in 1995. It also had some of the most hilarious entries such as Samo ljubezen in 2002, Nanana in 2003, and Mr Nobody in 2006. Let's make Ljubljana 2017 happen!
V2 Comments
16
Armenia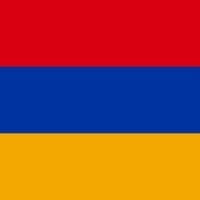 I love Armenia in Eurovision my favorite song is Jan Jan (Nor Par). Inga and Anush are underrated süngerse and my least favorite song is Qele Qele. Seriously why is this song finished 4th? Extremely overrated. Sirusho is an idiot terrible singer.
17
United Kingdom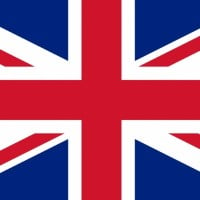 The United Kingdom (UK) is a sovereign state which consists of the political and economic union of England, Wales, Scotland and Northern Ireland. It was a member of the European Union (EU) from 1973 to 2016. The UK is well known for ancient and modern literature, its influence in world music, its historical ...read more.
Lost their enthusiasm for Europe and the country has got tired of the partisan voting. Used to be very good when th European club was more exclusive but now feeling why bother!
They aren't that good anymore, but 20 years ago, they were the best and won lots of time, so they used to be great.
18
Germany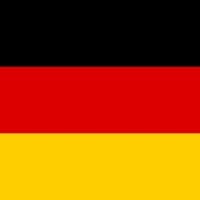 Germany was formally united in 1871 under the initiative of Bismarck with King Wilhelm of Prussia as emperor. The previous 'Holy Roman Empire', basically a continuation of the empire of Charlemagne/Karl der Grosse was dissolved in 1806. ...read more.
Always Top 10 in the last three Eurovision events and one victory in 2010, they are really improving now!
19
Switzerland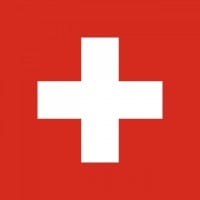 20
Malta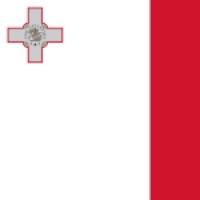 Malta, officially known as the Republic of Malta, is a Southern European island country consisting of an archipelago in the Mediterranean Sea.
They came 2nd twice and is the best country not to win
V1 Comment
BAdd New Item
Recommended Lists
Related Lists

Top Ten Countries In Eurovision 2015 With the Best Songs

Top Ten Most Successful Countries In Eurovision

Best Countries in the Eurovision Song Contest

Countries Most Likely to Win the 2016 Eurovision Song Contest

Top Ten Countries of Eurovision 2014
List StatsUpdated 9 Dec 2016
500 votes
40 listings
4 years, 78 days old

Top Remixes

1. Ukraine
2. Norway
3. Sweden
JonahHY

1. Armenia
2. Russia
3. Sweden
Azat

1. Sweden
2. Ireland
3. Netherlands
PureOrange
Posts
Error Reporting
See a factual error in these listings? Report it
here
.