Best Female Vocalists of the '70s
Scot90230
This is a Best Vocalist Category which may or may not relate to record sales.
The Top TenXW
1
Agnetha Faltskog
The 70 s was a golden decade for music. A time when real singers, sang real songs, mostly self written. Real vocals sung without the need for auto tune, and resorting to wearing boob tubes and miniskirts half way up the crack of their ass to get noticed. How many of todays manufactured talentless poseurs could cut it in the 70 s? Not many! So many 70 s female singers to choose from I find it hard to pick a favourite Ann Wilson, Kiki Dee, Linda Ronstadt, Melanie Safka, Aretha Franklin, Dusty Springfield, Cass Elliot, Stevie Nicks, Karen Carpenter. I could go on so I will. Helen Reddy, Kate Bush, Carole King, Carly Simon, Ann Murray, Barbera Streisand, Gladys Knight, Cher, Elkie Brooks, Phobe Snow, Bette Midler, Siouxsie Sioux, Agnetha Anni Frid of ABBA.
She's the 1st A in ABBA, the group that dominated the 70's. The way she sings with such emotion, and with a voice that is so pure, is one of the reasons ABBA is as popular today as they were during their heyday.
She's the angel from ABBA, the group that dominated the 70's with number 1 hits in countries all over the world. Shirley Bassey never even had a song that was close to being a number 1 hit in the 70's. come on now?
She SUCH A GOOD SINGER, but were is frida? She isn't even on the list!

Best Agnetha song where she lead: Chiquitita, The winner takes it all, Head over heels, under attack and Take a chance on me
V11 Comments
2
Linda Ronstadt
A fantastic voice and beautiful interpretation of songs. We are so lucky to have been able to hear her, and we still have access to her full back catalogue. So sad she can't sing anymore, I loved her work with Dolly Parton & Emmylou Harris 3 superb voices together.
It breaks my heart she can no longer sing. But we are all very lucky to have been able to hear her sing. She sang the best ever National Anthem in 1977 that no one has been able to top.
In a class of her own. Above and beyond the narrow limited talents of others listed here. Ronstadt may be the greatest female vocalist in modern music history. Others are performers - LINDA IS A SINGER'S SINGER!
You've got to be kidding. No one in history, any decade, had a better voice. Range, power, feeling, she had it all.
V21 Comments
3
Helen Reddy
Truly one of the biggest vocalist of the 70's and truly one of the most unappreciated hit makers of all time. The powerful range of her vocals to at times subtle and very tender vocal performances. Within a short span of 5 years, she produced some of the best pop songs ever! "I Don't Know How To Love Him", "Angie Baby", "You're My World", "You and Me Against the World", "Peaceful", "Ain't No Way To Treat A Lady", "Emotion", "Candle on The Water" and of course "I Am Woman" showcased what a true vocalist is. And then there were some of her best songs that unfortunately did not get the attention they should have, so please listen to "Poor Little Fool", "Somewhere in The Night" and "One More Night" and "Let Me Be Your Woman".
One of the best female vocalist I have heard. She has great range and terrific power. She is able to perform various song type with ease. One of the few I would gladly pay to hear in concert
All I can say is She is one of the greatest female vocalist I have even listened to. If only I could turn back time to the 70's I would still have all her recording playing whenever I was home. Just love her music!
Simply the best hands down!
V20 Comments
4
Vikki Carr
No singer has ever touched my heart and soul the way Vikki Carr has! She can deliver a song with such passion and emotion that you literally feel what she is feeling. Sinatra has said "She possesses my kind of voice! " and Dean Martin said "she's the best girl singer in the business! " I was thrilled to see Ms. Carr perform in Sept. 2012 and indeed, she continues to reign as The BEST girl singer ever!
I have seen Miss Carr many times in concert since the late 1960's and she is wonderful! Her voice is rich and beautiful! She has definitely gotten better as time has passed and I believe she is THE BEST singer that this old world has ever heard! She has truly blessed my heart many times!
She is just so great, you should see her performing alive! And listen to her different recordings, she just got a WONDERFUL voice going from country music, to latino pop, mariachis, blues etc... As Sinatra and others said, she is definitely one of the best female singer in the US, and besides such a very hearted person. Christophe (Belgium)
My heart sings always, wishing you could be back to educate the youngers of what real music is all about
V24 Comments
5
Karen Carpenter
As a loudspeaker engineer, I work with music everyday and without a doubt the greatest female singer to have ever lived is Karen Carpenter. In my opinion the "best female singer" would have perfect pitch, incredible tonal balance, smooth transition between octaves and have the difficult task of never causing me listener's fatigue. That my friends is nine other than Karen Carpenter.

There are many female singers from the 70's that I "liked" more like Roberta Flack, Diana Ross, Rita Coolidge, and probably at least a few more but without question, Karen Carpenter was the greatest female "singer" of all time.
I don't care who number one is because Karen is always number one for me and always will be because she had a perfect voice and such a sweet personality and I think she was the best singer of the 70's and she had everything from her singing and her beauty. I don't care Karen is my favorite ALWAYS! ❤❤❤❤❤❤❤❤
What a pure, effortless voice, she hit the notes precisely, with such a beautiful tone. She had one of the most beautiful voices I have ever heard, hands down. And she made it look like she wasn't even trying. A real tragedy that she did not understand her own beauty and worth.
Karen has always and will always be the greatest female singer of all time. She had a range which is STILL unmatched today. She was AMAZING and a GREAT drummer too. She had it all.
V23 Comments
6
Stevie Nicks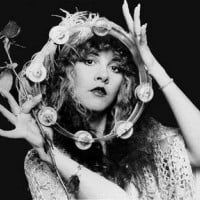 LOVE Her Vocals! RAW, Soulful, Organic, from her Soul, the way she styles & carries a note, I've ALWAYS LOVED thz Lady! I LOVE it ALL! My roots: Jazz, R&B! However has no color so I enjoy some Country & Folk, & Always Down with Rock, STEVE NICKS... ROCK ON!
Love you stevie, and my favourite band fleetwood mac,
Where Stevie Lead others followed!
Awesome in Melbourne
V10 Comments
7
Shirley Bassey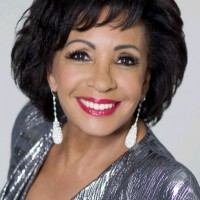 Dame Shirley's vocal abilities make her not only the best of the 70's, but the best for the last 50 years! - TaylorBurton
I was MESMERIZED by her vocals at 13 in the movie score GOLDFINGER! I saw on T.V. variety shows after & was spellbound by her vocal strength & power! Years later Barbara Streisand, Vicki Carr, Phyllis Hyman, Celine Dion & oh gosh Sarah Vaughn & Nancy Wilson! & Whitney Houston reign after as all the greats!
The best bar none!
8
Carly Simon
The most underrated songwriter of our time.
Carly Simon has quietly been delivering the goods for 4 decades!
An intelligent lyricist with a gift for sensual melodies.
Listen to "I've Got To Have You". An amazing and devastating performance!
V15 Comments
9
Olivia Newton John
Olivia "The Goddess" newton john! Was the total package! Beauty, class and the voice of an angel! She will always be #1 in my book. Wish we had female singers today with such a great voice. They all sound whiny or on helium today. Sad!
Her songs were most remembered for touching hearts. She gets 2 thumbs up! She didn't have a lot of showmanship or fancy outfits. SHE JUST SANG and did it well with sweetness in her voice.
Olivia Newton_john is the finest singer from the seventies! Or 80's and beyond simply the best! Tons of hits and great T.V. specials and movies to boot!
Fantastic. Every on in this top ten is beyond great. I have records of almost everyone of them. God I hate to see the time go by. It frightens me as I'm 76.
V10 Comments
10
Carole King
Very distinct voice makes any band the key to sucess. She sings well with others like james taylor.
LOVE LOVE LOVE HER! How Many times have I played the original "record" Over & Over & over & over! Even today I have the same sensation & pleasure...a talent like none other!
Certainly one of the most influential with her verse; Tapestry spoke to my soul.
True artist and inspirational; legendary
V6 Comments
The Contenders
11
Joni Mitchell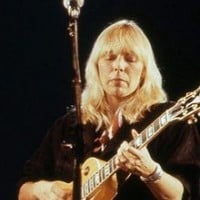 A Superb musician. One of the greatest female singer songwriters and how wonderfully has her voice aged?!
12
Connie Francis
The greatest female voice in pop music... Ever!
13
Anne Murray
Anne was Elvis Presley's favorite voice. An alto who sang with such ease. She slid to her notes at times and no one has ever been able to it like Anne. Her interpretation of a song is unique. A strong range for an alto and a quality rare and beautiful. I listened to Anne's music everyday growing up. I still put on a song or two and it brings me right back to the feeling or moment when I first heard her voice. Her music and voice comforted me and in the subtleties of her style, I found myself in awe of such a talent. Thank you Anne for the voice, the music, and the memories.
I loved listening to her because you could actually hear what she sang. Unfortunately I lost part of my hearing and all the modern singers are just a mess of notes.
Just like Karen Carpenter also Anne has a wonderful voice, no one can sing like Anne.
14
Kate Bush
I admire her for being only interested in the music and never being a diva, her writings are genius!
A vocal range in pure opposition to that of Arthur Brown's. Excellent!
Never get sick of hearing wuthering heights
15
Petula Clark
Still recording and touring. The most underrated!
16
Donna Summer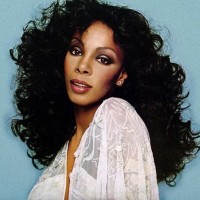 Donna Summer defined an era of music: the disco era. She was, undoubtedly, the female disco artist of the 70's. Yes, there were others, but Donna tops them all, in my opinion. - zunelander
Hot stuff donna was
Best singer of the 70's!
No doubt the best along with Linda
V4 Comments
17
Dionne Warwick
Who could forget Dionne? Amazing amazing musician and singer. What a career and range she had. Whitney Houston came from these talented singer like Dionne. One of the few singers with true highs and true lows. When ever you hear her voice, you know it Dionne. No one else sounds like her, no one. Love you Dionne.
You'll Never Get To Heaven If You Break My Heart" was the first time I came to know the voice of Dionne Warwick, I was 12 & as I came out of the operating room, drowsy I heard this song playing & Everythg was right, on the gurney I was singing & moving, MUSIC has THAT Effect on me & this song did, so did "Walk On By", Do You Know The Way To San Jose"! Variety shows were BIG on T.V. in the 60's! It was an introduction to genres kids aren't as privy to now! We had "Auditorium" in school where we learned all the great masters, music-poetry-art! I'm a Dionne Warwick/Burt Baccarack fan! LOVE Dionne!
One of the greatest singers and performers of our time!
18
Barbra Streisand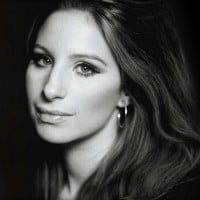 I don't think I could EVER say the EFFECTS this Lady & Talent has had on me & my sister growing up! We were in Awe of her voice, & later her movie FUNNY GIRL! THAT "VOICE", NO Background music necessary! NO background singers necessary! Just sit back & close your eyes, dream & listen to her Divinely-given Talent! She IS AMAZING! I saw her on one of the late shows Sept 2015 & she STILL DELIVERS! I WISH I COULD HAVE THE OPPORTUNITY & HONOR TO SEE HER IN CONCERT! MAGNIFICENT!
She could belt out even the hardest notes--and then hold them for a while
There is no other like her "the voice"
Beautiful singer and actress
V6 Comments
19
Maria Callas
For me her voice is like an angel singing'
20
Patti LaBelle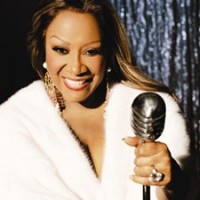 She has a way better and unique voice then at least 6 of the people in this top ten list.
Voice like sweet & zingy marmalade!
Awesome singer and performer!
PSearch List
Related Lists

Best Female Rock Vocalists

Best Female Vocalists

Most Underrated Female Vocalists

Top Ten Best Female Trance Vocalists
List StatsUpdated 29 Nov 2015
1,000 votes
104 listings
6 years, 168 days old

Posts
Error Reporting
See a factual error in these listings? Report it
here
.