Best Florence and the Machine Songs
The Contenders: Page 3XW
41
Bird Song
This is actually my favourite song EVER, it's just amazing I personally think that it should be at the top, I hope that the reason it isn't is because it hasn't been heard as much as her others and not because people don't like it as much. I love all of her songs though so I guess they all deserve to be at the top, like a massive tie haha. I would've voted for over the love but I like this one the tiniest bit more and this one had less votes :(
Are you kidding me? Bird Song has got to be one of the best. Florence alters between slow, haunting verses and fast, upbeat sections in a way never done before. Check this song out, it's truly one of a kind. The lyrics are dark and somewhat creepy. Kind of reminds me of Edgar Allan Poe's "A Tell-Tale Heart".
Bird song is the best then Never Let Me Go and Girl with One Eye comes.
One of my top five!
V3 Comments
42
Sweet Nothing
Awesome, This surely deserves number 1. Calvin Harris, you rule
This isn't Florence + The Machine,
This is Florence without The Machine!
It's a good song, but it shouldn't be on here
V2 Comments
43
Falling
The "I'll dance myself up drunk myself down. Find people to love, love people too drunk" part is just so heavenly
Love this song - if this is only 36th then the other ones I've not listened to yet must be REALLY good
This song is absolutely fantastic in every way. It definitely should not be 44th.
44
Remain Nameless
So haunting. I love the lyrics to this. Listening to the song is like going to a different world.
V1 Comment
45
Which Witch
This feels like catharsis, vindication and rapture all rolled up in one glorious track. Florence's vocals soar, the drums are pounding, and the brass section drives it home. Brilliant.
This song feels like catharsis, vindication and rapture all rolled up in one glorious track. The brass section brings it home. Brilliant.
I'm surprised that this song isn't in the top ten! I am so in love with the vocals, for it's very powerful and kind of swoons me at the same time. The brass, drums, and vocals are all beautifully twined together... definitely makes me (internally) scream with excitement.
V4 Comments
46Stand by Me
47
Third Eye
When you listen songs like No light, No light, what the water gave me, cosmic love, spectrum, never let me go, rabbit heart, shake it out, only if for a night, bedroom hymns, dog days are over, seven devils, strangeness and charm, hurricane drunk, girl with one eye-all these masterpieces-then the third eye is a dissapointment, I'm sorry but it is the truth...
V1 Comment
48
Try a Little Tenderness
49My Best Dress
50
Are You Hurting the One You Love?
This is an absolutely amazing song. The tribal, metal beats and repetition during the song make it great. And the lyrics are perfect!
V1 Comment
51
Ghosts
52
Jackson
53
Make Up Your Mind
I love how F+TM songs always seem to relate to each other in one way or another and this one definitely reminds me of Swimming. I can't believe nobody has added this song to the list! I like a lot of the other songs too, like Hurricane Drunk and My Boy Builds Coffins.
V1 Comment
54
Hospital Beds
One of the greatest Florence + The Machine songs out there.
56
Long & Lost
Oh god this song makes me wanna cry! How beautiful! Maybe my favourite from HBHBHB...
Wow, not much love for HBHBHB on here. I think this song is a hidden gem, and so emotionally moving.
Long and lost and Which Witch are my favorite songs from HBHBHB I think.
V1 Comment
57
Paper Massacre
Aka the piece of heaven that we'll never get to listen to in full version hahaaha *sob*
58
Postcards from Italy
One on the most amazing covers she's done
59
St. Jude
I find it impossible to believe that this is ranked so low. I LOVE this song! The lyrics and the vocal performance is mind blowing. It's so different from all her previous works and its such a powerful song.
Her best vocal performance yet! For the haters who say flo is screaming, listen to this
I am a fan of FATM and I love lungs and ceremonials, especially ceremonials and I was waiting for years for new album. And yesterday I listened the st. Jude and I am really dissapointed. Songs like OIFAN, shake it out, what the water gave me, never let me go, no light no light, spectrum, DDAO, rabbit heart, blinding, cosmic love, drumming song are masterpieces! St. Jude, What kind of man, third eye and HBHBHb are not mastepieces just good songs, unfortunately!
60
As Far As I Could Get
Good song and the harp is back but I feel that something missing.
PSearch List
Recommended Lists
Related Lists
Best Songs from Florence + The Machine's How Big, How Blue, How Beautiful
Best Songs From Florence + the Machine's Ceremonials
Best Songs from Florence + The Machine's Lungs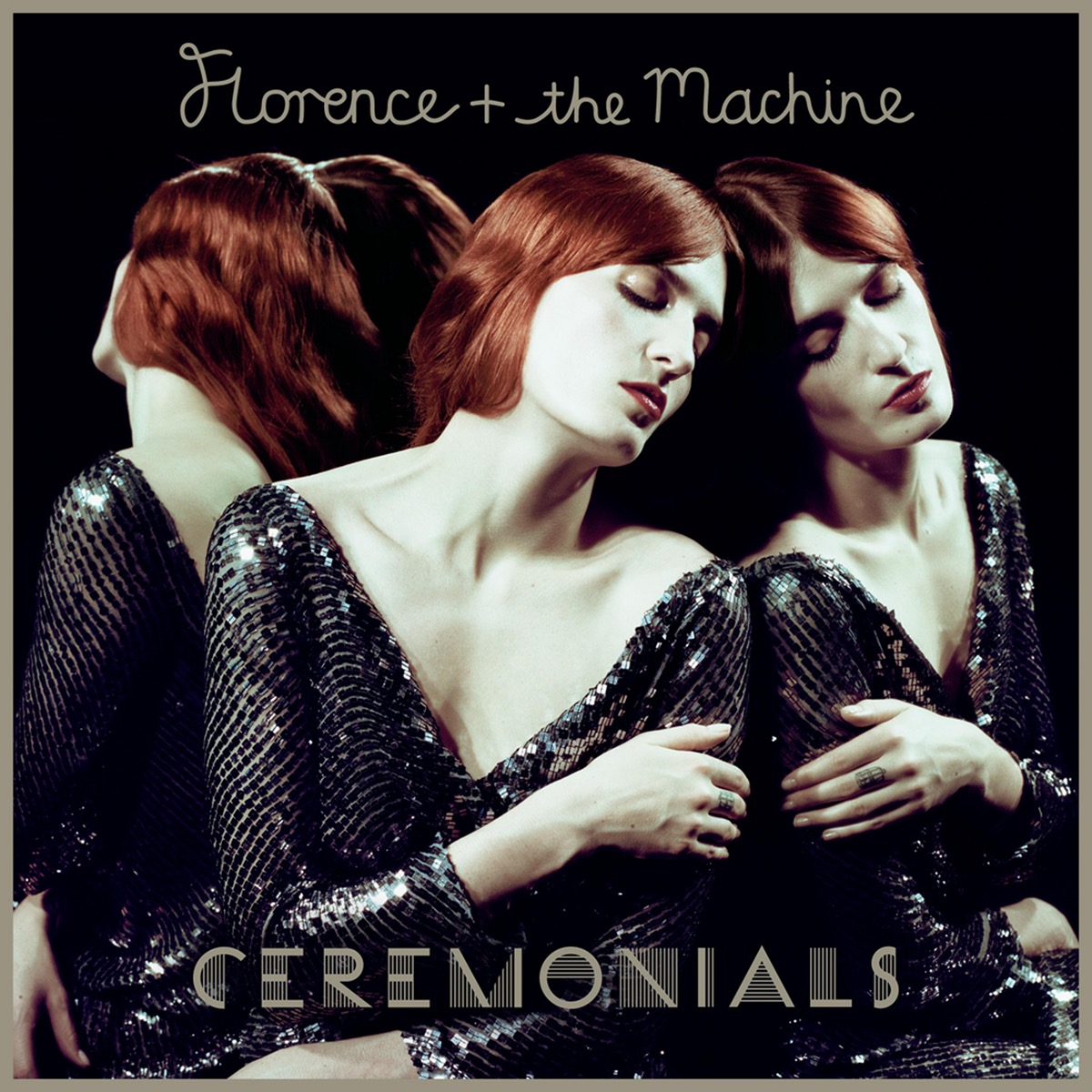 Top 10 Florence + the Machine Songs to Cry To

Best Rage Against the Machine Songs
List StatsUpdated 8 Dec 2016
4,000 votes
64 listings
6 years, 51 days old

Top Remixes (18)
1. Never Let Me Go
2. Between Two Lungs
3. Shake It Out
Smart_Guy123
1. Cosmic Love
2. Never Let Me Go
3. Rabbit Heart (Raise It Up)
zach2246tt
1. Howl
2. Rabbit Heart (Raise It Up)
3. I'm Not Calling You a Liar
Wolftail
View All 18
Posts
Error Reporting
See a factual error in these listings? Report it
here
.