Best Football Clubs In the Barclays Premier League 2012
marlonacott
The Top TenXW
1
Man United
United Champions for the 20th time... What else is there to say? Robin van Persie's expertise with scoring goals boosted united to yet another Premier League title under Sir Alex Ferguson. Brilliant team- best of all time in the Premier League, and certainly this season. - top10master
"If God had wanted us to play football in the clouds, he'd have put grass up there. " On the importance of passing to feet... Manchester United are the best
Glory.. Glory.. Man United
And The Reds go Marching On..
Glory Man United CHAMP19ON..
If I have a LOTS OF MONEY.. I will buy the Manchester United Club because I really love it.. Just one and only one the best successful football club in the world.. Say i, MANCHESTER UNITED! Oh Yeah...
They got epic players
V26 Comments
2
Chelsea
Chelsea is the best team ever created even better the home of football Brazil. Chelsea equals the best if Brazil vs Chelsea was going on now the score would be 100for Chelsea and a big egg for Brazil
Eden Hazard he is the fastest player in Chelsea because he has more stamina, and we need to buy Theo Walcott because he is the fastest player in the Barclay's Premier League.
Chelsea will revenge to Manchester United. I'll always support you Chelsea.
Best club eve, they have amazing players like peter cech
V19 Comments
3
Arsenal
Arsenal has quality players we deserve to be the best because we had some difficulties at the beginning of the season we were in the bottom half now we are in the top half at 3rd position
We are the best
GO GONERS.
Arsenal does not need all that paper to win as in Arsene we trust
When arsenal get lionel messi this summer there going to be the best team in the world and in the barclays premier league
Because you're the best
V19 Comments
4
Manchester City
City are the best team because they won the title and they have top quality players in there team
I left liverpool after steven g left and the 6-1 loss to stoke and I decided to join city now
Manchester city are destroying everything now, aguero is a beast
I love it with nasri! !
V5 Comments
5
Liverpool
Liverpool plays exciting soccer and is a threat to any team in the premier league. In my book they have the most passionate supporters who are loyal through thick and thin. Their history is impressive and their playing is entertaining. Their commitment to developing younger players and to build a winning team are to be lauded. They have a visionary coach and their supporters have great confidence in him. Liverpool has developed great players for other clubs over many years. Their global marketing strategy and legendary soccer heroes makes you want to be a fan.
Liverpool Football Club is an English Premier League football club based in Liverpool. The club has won eighteen League titles, seven FA Cups and a record eight League Cups. Now that is what I call IMPRESSIVE...
I Think liverpool is the best in the world because they have the most outstanding players in the barclays premier league with the manager and staff. They are a 5 star club
They are epic
V11 Comments
6
Tottenham Spurs
They're obviously 2nd best To Man city! They scored in the 3rd minute so you have to bow down to the 2nd best team in the leauge
V4 Comments
7
Everton
Everton were looking strong last season and are looking for a champions league finish this season
V1 Comment
8Crystal Palace
9
Newcastle
The mags are better than Sunderland and city put together come on Newcastle :) we rock
10
Swansea City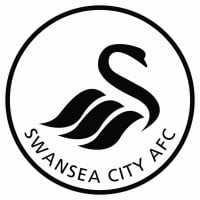 Swansea are better than palace
The Contenders
11Stoke City
12Queens Park Rangers
13Aston Villa
14West Bromwich
15Wigan Athletic
16West Ham
17Wolverhampton Wanderers
18Norwich City
BAdd New Item