Top 10 Best Incubus Songs
jakkejakke
The Contenders: Page 2
21
Punch Drunk

V 1 Comment
22
11 am
Lyrics and composition! Just awesome! The chorus line just drive me to the heaven! So as the lyrics!
Best lyrics of any song ever. I can just see the guy in his room trying to forget something bad he did to some girl, but she drives his --- ohh I can't explain it! Just listen to it. The song is mixed up with feelings about the girl, indescision, love and regret.
V 1 Comment
23
I Miss You
I love this song, Its like my favorite... Just awesome!
Yeah! I agree those songs there aren't even that greater than this!
One of the best songs I've heard in a while. Love incubus!
V 1 Comment
24
Promises, Promises
The best song on an album that I really didn't enjoy too much at first, but after listening to it a few times, it might possibly be my favorite.
V 2 Comments
25
Redefine
Hardcore awesome earlier song by Incubus off the SCIENCE album. If you haven't listened to it yet, I would definitely check it out
SCIENCE and Make Yourself was Incubus at their best. Hardcore riffs on the album and straight up awesomeness.
Oh hell yeah, this song pumps me up! Especially those turntables man - Dorito
26
Adolescents
Come on Guys - Listen to it and you will see that it belongs in the top 10, if not the top 5!
This is the BEST song of Incubus, without any second though whatsoever
27
Aqueous Transmission
The most relaxing song I have heard. Absolutely beautiful. Give it a listen, it will move into your top 3 without a doubt, my personal favourite.
I have no clue why but this might be my favorite Incubus song. I love the vocals and the progressive feel of the entire song. Also, It is a great way to end Morning View.
This is the best song from Incubus! It is so relaxing and the lute sounds absolutely amazing
I'm not a huge Incubus fan, but this is one of the most chill songs I have ever heard - ryanrimmel
V 7 Comments
28
Privilege
Understated. Great message. Find yourself a back door. Now I am trying to reach minimum quality, and now its green!
29
Mexico
Why is this so low
30
When It Comes
How is this has one of the sickest scratches Incubus had. Not to mention on their best album. Such a great tune to just rock out to and enjoy the day. Bad ass riff too, my personal favorite. The Warmth is also their best.
31
Here In My Room
Have to admit I'm not a huge fan, (I'm pretty old) but I love this song at full volume in my car going to work, I have honestly not heard anything like it
V 1 Comment
32
Echo
Beautifully written, even more so sang, the instrumentals are brilliant, simple yet such a deep meaning. A once in a lifetime song that I hope to share with my kids as history of musical brilliance like my folks shared the The Beatles. My absolute favorite go to song for every emotion.
The layering of this song is perfect. An amazing riff, but only a truly talented drummer like Jose could hear what the drums should be. Imagine if just one of the instruments were played differently, the song would collapse. It's perfection caught
One of the best love songs ever...

"there's something about the way you move
I see your mouth in slow motion when you sing
Like suddenly something someone contrives
Your movements echo that I have seen the real thing"
V 1 Comment
33
Made for TV Movie
This song made me love incubus more
34
Look Alive
This is one of 4 or 5 songs I've ever heard that I consider every note to be perfect.
35
Blood On the Ground
Suprised I actually had to add this one to the list. This song rocks hard!
V 1 Comment
36
Out From Under
UNDERRATED! Take a listen, it's great.
37
Consequences
The title of this song is wrong. Its "Consequence". - bkweigel
38
Circles
How is this not even on the list? So much energy in this song and a badass guitar rift.
This is a good ass song, how is it not higher?
Killer riff and killer song all around.
V 1 Comment
39
Summer Romance (Anti-Gravity Love Song)
This song is amazing, the vocals, the sax, everything. I don't know how this song wasn't even listed. It's a favorite song of mine from Incubus.
This song is amazing how is it not top ten. Definitely a song that gets forgotten about too often.
My favorite song in science... it has good meaning, good sax solo... I like also the acoustic version
V 1 Comment
40
Rogues
Honestly this song should definitely be in the top ten. The guitar part in this song is really amazing and gives the song and uplifting feel to it. Which is one reason why I like it so much!
PSearch List
Recommended Lists
Related Lists
Best Songs From Incubus' Make Yourself
Best Songs From Incubus' Morning View
Best Songs From Incubus' A Crow Left of the Murder...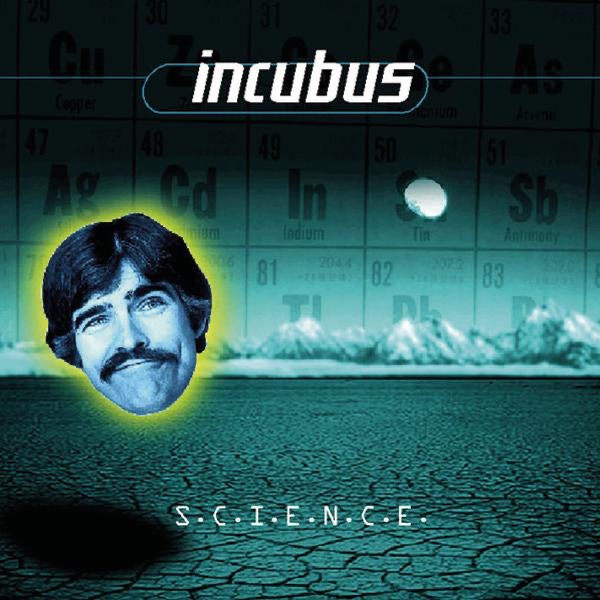 Best Songs from Incubus's S.C.I.E.N.C.E.
Best Songs From Incubus' Light Grenades
List StatsUpdated 22 Jan 2017
2,000 votes
81 listings
6 years, 316 days old

Top Remixes (11)
1. Crowded Elevator
2. Consequences
3. Out From Under
bkweigel
1. The Warmth
2. Deep Inside
3. Monuments and Melodies
lamington
1. Stellar
2. The Warmth
3. Drive
zgill3
View All 11
Posts
Error Reporting
See a factual error in these listings? Report it
here
.