Best Korean Drama OST
The Contenders: Page 5XW
81
Jang Geun Suk - What Should I Do (You Are Beautiful)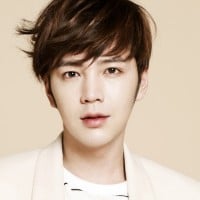 Jang geun suk oppa your so nice person and your voice I love it...two tumbs up...keep doing super drama like you're beautiful...love your character in that drama your so nice...i like your character and go mi nam...super song
V3 Comments
82
Davichi - Because It's You (Big OST)
Underrated its should be in top 10
Beautiful song. Download it! You will not regret!
V1 Comment
84
Jane Jang ft. NaShow - Auditory Hallucinations (Kill me, Heal me)
A truly fantastic OST. The meaning of the lyrics and its symbolizing words, mixed with the emotional music contributes very smoothly to the emotions that are to be conveyed in the moments which the OST is played in the Korean Drama.
Wonderful. It fitted so well with the story and is so unique
85
Big Baby Driver - Spring I Love You (A Gentleman's Dignity)
Such a lovely song. While listening to it, you travel to a spring field with your beloved one. Big Baby Driver did an excellent job in this. :D
86
J-Rabbit - Talkin' About Love (Flower Boys Next Door OST)
Nice lyric, heart warming voice, this song is just.. Perfect! You HAVE TO listen to this song! J Rabbit's vocalist is so adorable! With minimalist instrument, I recommend this song to put on your playlist!
87
A&T - Something Happened To My Heart (Boys Over Flowers OST)
This is my favorite Korean song. I'm Sri Lankan and I love this song very much. this should be on the top.
This song is both good when crying and relaxing. A very beautiful rhytym with affective lyrics. The piano is really calming as well. It definitely has to be in the top 5.
Oh my god. I forgot about this gem. Look it up now!
V2 Comments
88
Kim Yu Kyung - Starlight Tears (Boys Over Flowers OST)
This song is really sad.. I can actually imagine Gaeul and Yi Jung's feelings whenever I listen to this.
V1 Comment
89
Mario & Nasty - Never Say Goodbye (My Girl OST)
It was amaging.

His voice is too good actually every day I will listen to it and sleep even in very busy times.

Thanks to his voice.
Laugh out loud I didn't watch My Girl, but BOF brings me here :) I remember that when Jan Di and Joon Pyo are still fresh enemy, and Joon Pyo is thinking of a way to take revenge when he's throwing darts in the F4 lounge. When Yi Jung came up with an idea for him, I heard this song and fell in love with it
V1 Comment
90Ice Flower - Ailee (Queen of Ambition)
91
Lee Jonghyun - My Love (A Gentleman's Dignity OST)
Love this song especially because jonghyun sang this song. Sorry to say I love his voice than Yonghwa. Even he's a guitarist I think his voice is better. it's just a shame that he doesn't sing as much as Yonghwa. Hope he'll sing solo songs in future.
Jonghyun's voice is so sweet and lush and the lyrics (if you understand them) add even more to how much this song's actually worth.
It's a sad yet beautiful song! I really love the way Jonghyun oppa sing this song. Perfect Voice, Perfect Melody, Perfect Lyric. I'm so into it. Genius!
Love his voice! His voice is more mature now and his look too. this oppa is really something. You just 25 but looks like in early 30. tsk tsk
V5 Comments
92
Lee Hong Ki - I'm Saying (Heirs OST)
? Not in the top 10? Not in the top 1...what's wrong with you guys...all the heirs ost songs should be in the top 10 for sureee
V3 Comments
93
Seo In Guk - Fate (Like A Fool) [Love Rain OST]
Touching melody of the song, and I get to like it more when I learned the (English) lyrics...
V1 Comment
94
Jang Geun Suk - Without Words (You Are Beautiful OST)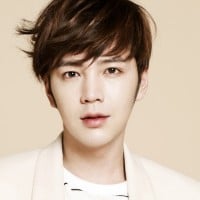 V4 Comments
95
Lee Seung Gi - Last Word (Gu Family Book OST)
I really love this song, I Love the movie, the actor, the movie, and wish the story doesn't ended this quick. Wish for the next season.
V1 Comment
96
Kim Bo Young - Don't Think You're Alone (School 2013)
Her voice is so beautiful and full of power. Also, she can express the song very well and it touches me a lot.
97
Clazziquai - She Is (My Lovely Kim Sam Soon)
Simply the best.. And fit so well with hyun bin's scenes!
Yes. Best song from the drama. I always listen to this whenever I can.
It makes me miss the drama so damn much!
V1 Comment
98Edward Chun - Give My Love (Save Your Last Dance For Me OST)
99
Jang Hye Jin ft. Mc Sniper- Bad Guy (Faith OST)
The combination of both Mc Sniper's rap and beautiful voice from Jang Hye Jin make a unique Korean drama soundtrack I've ever heard. And the lyric... Outstanding
100
Baek Ji Young - I Love You Too (The Princess' Man OST)
This song has a lot of emotions... fits the drama too well... Love it
PSearch List
Recommended Lists