Best Martial Artists of All Time
whitewolf777
The Top TenXW
1
Bruce Lee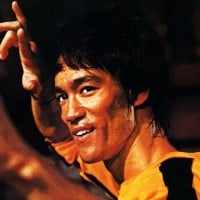 Anyone who disputes Bruce Lee as the best martial artists is a fool. He trained harder, longer and smarter than anyone. I always seem to run into people trying to tell me that Bruce wasn't a real fighter and he would get his ass handed to him in a real fight. If those people, who's willingness to give an opinion increases along with their ignorance on a subject, were to read a book or two or watch interviews with people who have fought Bruce and watched him fight, they would surely realize how stupid it is to claim that. - apoakspos
I agree Bruce Lee is the best of all time no one can come close to Bruce Lee
I beileve you're right! People are stupid about Bruce lee and they will get there butt kicks of him. Also people people can't beat him. Even there is nobody in this world today that can kill a man in so many different ways like Bruce Lee can. Also he more faster than any human can be! Nobody can kick like Bruce lee can. Bruce lee can kick a man by making him flying in the air! If guys mess with him when he's alive today don't looked at his face becasue he will hurt you so bad that you will cry to your mommy!
He expressed his Martial arts and didn't believe in styles. He developed his unique style according to street fight and differentiated himself from others. He feels and do his martial arts stuffs. So he is best.
His muscles in Big Boss final fight was splendid. His nunchaku is awesome and none have matched that till today.
V225 Comments
2
Jet Li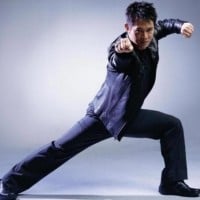 For me, Jet Li should be on top of the list, and this is my reasons as to why. He transformed the image of Hong Kong movies into real interesting movies to watch. He took on the role of acting, real acting mixed with martial arts, that's something that movie directors in china never understood. They initially thought martial arts movies were just about fights, running and kicking. When Jet Li stars, he mixes all that, but most importantly, and I think he learned this from American Movies, he knew he had to be a good actor, with good writer to connect with the viewers and get the viewers to like you. His best movies were "Once upon a time in china I" and "Fist of the Legend, " I can watch those two movies for ever and never stop liking them
Li Lianjie, better known by his English stage name Jet Li, is a Chinese film actor, film producer, martial artist, and wushu champion who was born in Beijing. He is a naturalized Singaporean citizen. Jet Li, is an amazing martial artist and should be recognized a lot more than 3rd place. After three years of intensive training with Wu Bin, Li won his first national championship for the Beijing Wushu Team. After retiring from Wushu at age 19, he went on to win great acclaim in China as an actor making his debut with the film Shaolin Temple (1982). He went on to star in many critically acclaimed martial arts epic films, most notably the Once Upon A Time In China series, in which he portrayed folk hero Wong Fei-hung. As a member of the team, he received wushu training and went on to win fifteen gold medals and one silver medal in Chinese wushu championships, where, despite his young age, he competed against adults. The guy is a legend!
Jet Li is the best martial artist ever. I watched Bruce Li movies and I truly liked him, I just think jet li moved the whole industry to a new level, people should realize that and start respecting this guy while he's still around. For me he's a genius, just like Albert Einstein
This guy is better than Jackie
V30 Comments
3
Jackie Chan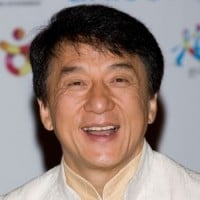 He must be the second because he surpass every single human..
Jackie chan should be second! I'm surprised that he's fifth.
Jackie Chan shou be second becuase his fight syle is really good such as drunken master
He is more like a comedian fighter only.
V56 Comments
4
Yip Man
Ip man should be number 1. He taught Bruce lee has first art. Wing chung. If you look at his stuff then you would know who is the only GRAND MASTER their was. You movie people have no clue on real arts.
It's a shame that people compare these movie Martial Artist to someone like YIP MAN. Who has done things in history. Wing Chung is an up close combat offense/defense Martial Art Technique. Why he's not number one is insane and being number #6 is a slap in the face...
Yo man this guy is the strongest
He taight bruce lee. He literally spread wing chun.
All the the other people on this list are actors. They may have won some titles but yip man fought the japanese martial artists and always won. He should be first
An why isn't mike tyson on the list?
He gave us Bruce Lee
V71 Comments
5
Chuck Norris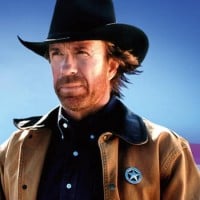 I will be honest, I'm torn between Bruce Lee and Chuck Norris, they are both my favorite martial artists, sadly, Bruce Lee died when I was only three years old so he was just a little before my time in a way. I grew up on Chuck Norris movies, and I absolutely love him in Walker, Texas Ranger. Chuck is an awesome person in real life and he has given back as much as he ever got from his career. Chuck Norris is a prime example of what a person can do with there life if they only have the courage and determination to follow their dreams. Bruce Lee thought enough of Chuck Norris to ask him to star in one of his movies with him and like Bruce Lee, Chuck Norris worked and trained hard to to become one of the best martial artists of his time. Even at 74 years old now, I still wouldn't mess with Chuck Norris laugh out loud.
I say chuck Norris because the way I see it he was the only man to go head to head with Bruce lee in a fight. also I know if it was any of these martial art guys like Jackie Chan or Jet Li They wouldn't try to fight against Bruce Lee they would for sure run. So what I Know is it took Chuck Norris great pride and courage to stand up and fight Bruce Lee and plus get a broken arm and leg and still got up and tried to fight back with a broken leg and arm Bruce Lee did to Chuck Norris. So that's what I know. he should be considered the number one martial art guy. also after all Bruce Lee was the top but, I say Chuck Norris should take 1st place even though Bruce Lee is dead or put them as number 1 fighters and either way Chuck Norris is the best master skilled fighter in Walker Texas Ranger.
Simply put, it would have been am incredibly close match. Bruce Lee had speed, Chuck was more known for his strength. Bruce was a street fighter and Chuck was a competition fighter. Both of their achievements are practically unobtainable. I would have loved to have seen them fight though it sadly never happened. Return of the Dragon was a movie. Bruce Lee told Chuck Norris when he offered him the role that he was the star of the movie and that he would win. It wasn't real, people.
Chuck said that he probably couldn't beat bruce lee he was to fast...

HE WAS TO FAST!
He should be number ONE!
V35 Comments
6
Donnie Yen
Donnie Yen, or Ipman should me ranked second or third because he was the best martial artist ever due to his resilience to keeping china's title.
He's Donnie yen enough said.. They even allowed him to play Bruce lee master come on now
Most entertaining and talented I've seen out of martial arts movies. I respect bruce lee, ip man, and jackie chan, etc.. All are awesome! But for present day, donnie yen really pulls it off. All is amazing to me! Amazing job to all!
This guy can be a new bruce lee
V33 Comments
7
Tony Jaa
We have all seen his great stunts, form and technique when it comes to fighting I say at least in the top 5, all he has to do is prove himself.
Tony jaa is better than chuck Norris and jackie chan. He can produce amazing stunts and martial arts, I think he should be in second place. - Alexdenton5
Tony Jaa is a man will rise of our generation... those martial artist (which is Jackie Chan, Jet li, Chunk Norris) all those martial artist are getting old, and Tony Jaa is going to be the number one martial art super star of this generation!
His art is more like acrobatic martial art. Can be a good high jumper.
V31 Comments
8
Jean-Claude Van Damme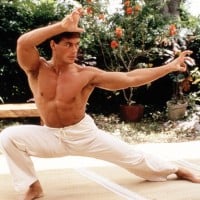 Van Damme WAS ok. He actually fought in karate competitions but he was also a skilled gymnast. This gave him the flexibility and agility that he used in movie performance. During his prime time in movies, Van Damme wasn't even a black belt.
His the best an steven seagal or don the so called dragon wilson doesn't have a chance with van damme even if van damme gave him one.his always been my hero an role model that's the reason why I took up martial arts
Van Damme was a great martial artist but research guys like Miyamoto (book of five rings) the undefeated samurai. Steven Seagal should of been before Jean Claude Van Damme. The only american at that time to ever teach Aikido in Japan
Too muscular slowed him down.
V16 Comments
9
Steven Seagal
Okay well honesty I like Bruce Lee, Chuck Norris, and Jackie Chan I do, but I have no choice but to be reasonable because Steven Seagull was in the U. S Marines so he was in really intense training! Also he learned one of many great martial arts known as Aikido which is badass! If you watch some of his movies you'll see where I'm getting at!
I'M IMPRESSED BY HIS TECHNIQUE AND THE FACT THAT HE IS A TALL MAN PERFORMING HIS CRAFT SO DYNAMICALLY AND JUST IMPRESSIVE AND FLUENT. I WRESTLED FOR MANY YEARS AND TAUGHT SELF DEFENSE/JUDO IN COLLEGE. BOYAH!
His style is very different. He seems quite cool but could be very dangerous anytime. Number 9 does not suit him, he should within top 5.
One of the best off all timed
V17 Comments
10
Anderson Silva
While you trying to compare Anderson silva to bruce lee ask yourself who the first mixed martial is, I think it was bruce lee, as a matter of fact I know it was bruce lee ( do your homework) Anderson silva is good I like his style unpredictable right?.. Yonder where he got it from um maybe bruce?... ( BROKENRTHYME)
Everyone else voted for a movie star. I voted on someone who actually proves his skills for a living laugh out loud! Bruce Lee is cool but he is a movie star not a martial arts fighter. And for everyone who keeps saying stuff like "there's a difference between a competition with rules and the street" do you really think that mma fighters aren't trained with techniques to fight dirty? MMA fighters also have unmatched athleticism for any other martial arts style... They do it for a living.
This list is a JOKE! The top guys are all ACTORS, yes actors.
Anderson Silva is the greatest by far! Bruce Lee, Chuck Norris and those other fakes don't come close
V10 Comments
The Contenders
11
Michael Jai White
Honestly, who generated this list and basing on which criteria to have some of these guys so misplaced?
Put any of them in a ring and Michael Kai white has the speed accuracy strength and knowledge In my opinion he would beat them all.
He is a seven black belts holder in seven games.
Scott adkins would kick all their ass's
V8 Comments
12
Bill "Superfoot" Wallace
I HAVE MET MR WALLACE AND WITH HIS KNEE INJURY AND WHAT HE DID WITH JUST HIS LEFT LEG IS PHENOMENAL, PLUS HE SI AN EXCELLENT INSTRUCTOR AND HAS A GREAT SINCE OF HUMOR.
5 times world champion does not come from nothing. I met Bill he is extremely fast.
I met this guy and he's a idiot
13
Georges St-Pierre
While most people voted for movie stars, I am going to vote for someone who has proven real fighting experience. Bruce Lee may be one of the most influential martial artists of the modern era and was clearly skilled, but he just does not have enough documented fights for me to consider him the absolute greatest.

To me, the greatest unarmed martial artist of all time is Georges St-Pierre (GSP), because he embodies all of the qualities of a true martial artist to their fullest extent while being one of the most skilled fighters to have ever stepped into the octagon. He was always humble about his abilities, and very upfront about the fact that he was afraid. You can see this in any of his interviews - he often states that he is afraid to fight his opponents, knowing how skilled they are. He also embodied the true martial artist in his work ethic, constantly perfecting his technique, relentlessly trying to improve. Studying under Freddie Roach and other top-level trainers and fighters, GSP tirelessly worked on every aspect of his game, trying to become the ultimate fighter. In his entire career, GSP had two losses - both of which he avenged, trying to become better than who he was before. And on top of all of that, he always showed respect for his opponents. That is just his qualities as a martial artist - but as a fighter, he was unequaled. Before his title reign, title shots were often handed out to almost anyone. The &quotgreatest welterweight of all time&quot before GSP, Matt Hughes, was given a title shot in only his 3rd fight in the UFC! Something that would almost never happen in today's MMA. BJ Penn was also given a title shot immediately after he moved to welterweight. These two were considered some of the greatest fighters ever, and GSP overcame both of them. After Georges became champion, he was given Matt Serra - Georges underestimated him and lost. But when he came back, he never underestimated anyone again. After he demolished John Fitch, who was undefeated for 15 fights, he established that the only person who could hope to fight him would have to be number one. He went undefeated for the next 9 years, out-wrestling collegiate wrestlers, outstriking strikers, dominating people who were considered the best of the best in the UFC. Think BJ Penn - a jiu jitsu prodigy who reached black belt in only 3 years - in their second meeting, GSP dominated him on the ground, passing the legendary guard players guard every time. GSP never lost a round for 5 years, outpacing and outperforming anyone who challenged him. Ultimately he retired, choosing to focus on himself and his own happiness, training martial arts however he feels like rather than for a title. He showed what it truly means to be a complete fighter and a true martial artist.
A worthy fighter of many matches and styles whom excelled at his craft.
A smart fighter careful and cautious that's how he ranked to the top of mms.
14
Keith Black
Honestly I think keith black is the greatest martial artist in the world. He can kick anyones but who ever steps up to him... Ain't that right tyler? - that1guysfrend
15
Bodhidharma
Bodhidharma did infact bring his teachings of martial arts from India to Japan, but there are NO know records of his success in any battle or any one to one practice fight under student training, To say he is the greatest maybe true in one part, but with every generation we grow stronger and faster, "PROOF? " Well just look at how fast linford Christie ran the 100 meter sprint, in the height of his career, then look at how fast Usain Bolt has done it. It no different with Bruce lee learning from Ip Man. Lee as a younger generation martial artist superseded both his grandmaster Ip Man, and his Great Great Grandmaster Bodhidharma. He then became THE WORLDS BEST MARTIAL ARTIST OF ALL TIME! STANDARD!
Come on this guy is overall the best and the greatest martial artist ever
He is the god of martial arts. He brought the art from India to China. He is Jesus, shiva, Buddha and allah of martial arts.
He is the good at martial arts
V13 Comments
16
Jacky Wu
He is bad ass fighter especially in invisible target
He is one of the best and unique martial artist. some people call him new jet lee but he was to good than jet lee his move's are so cool but fatal. He must be in top 5.
17
Fedor Emelianenko
Undefeated for decade, fought and won with other martial arts champions - plus his personality and calmness
18
Royce Gracie
Royce gracie is one of the greatest grapplers this world has seen in ages. There's something to say about a man who fights for pride and glory for 20 years. He asks for no recognition just better yourself. I see a lot of actors in the top spots. I guess being popular makes you better than other true artists.
He is the first person to demonstrate the power of Jujitsu over most other martial arts styles. He defeated opponents from multiple styles who were much bigger and stronger than himself. Pound for pound one of the best fighters of all time.
The gracies have won against pretty much any martial art, like judo, karate, kung fu, tkd, hapkido, and more, I think Royce should be towards the top.
19
Scott Adkins
He must be in the 1st rank
He is the best of all
A lot of people here deserve first place or close but come one 20th place for Scott adkins that is very unrealistic how come it's always whoever looks best wins? No matter the competition I'm pre sure they did not include all aspects of fighting
Scott Adkins is black belt in TKD, Kickboxing and has trained many styles, and besides being 75 kilos and 175 centimeters, he is extremely fast, strong, agile and is able to tricks
I've never seen his agility in anyone else before, except for Bruce Lee. He's my idol and I don't think that there's any better martial artist than him a after Bruce Lee. I can only say I LOVE HIM.
V26 Comments
20Maurício Rua
PSearch List
Related Lists

Greatest Music Artists of All Time

Top Ten Most Annoying Pop Artists of All Time

Top Ten Best Black Male Music Artists of All Time

Top Ten Music Artists You'd Like to See Perform at the Half Time Show of the 2016 NFL Superbowl
List StatsUpdated 1 Dec 2015
2,000 votes
142 listings
3 years, 360 days old

Top Remixes (17)

1. Bruce Lee
2. Yip Man
3. Jet Li
animegaurdian

1. Bruce Lee
2. Jackie Chan
3. Donnie Yen
audinboby

1. Bruce Lee
2. Helio Gracie
3. Royce Gracie
MickeyMouse
View All 17
Posts
Error Reporting
See a factual error in these listings? Report it
here
.