Top 10 Best Modern Rock Bands
The Contenders: Page 10XW
181
Artcell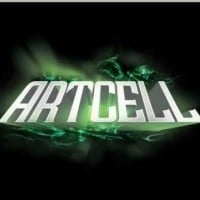 Artcell is a Bangladeshi progressive metal band formed in October 1999. According to The Daily Star, a leading English national daily, Artcell is "one of the leading bands of the country".
V2 Comments
182
Anberlin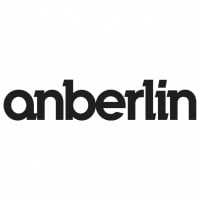 Anberlin was an American rock band formed in Winter Haven, Florida in 1998. Since the beginning of 2007, the band consisted of lead vocalist Stephen Christian, guitarists Joseph Milligan and Christian McAlhaney, bassist Deon Rexroat, and drummer Nathan Young.
Anberlin is truly perfection. Whoever decided Linkin Park is number 1 and these guys are in the 100s is a moron. Link in Park is more hip hop then rock especially now and were never that great to begin with. The top place should really be between these guys and rise against. They are really good at writing and their instrumentals are always killer. Feel Good Drag and Fin for the win!
Anberlin deserves to be in the top 10. They have a diverse sound while still remaining true to themselves and distinct.
Anberlin should be in the top 30 at least
Cities is the epitome of perfection. - Evant
V1 Comment
183
Stuck In Your Radio
Eddie Cardona Jr (SlyFoxHound) has an amazing voice and him and every other band member are awesome! Every song has a great meaning and just can't be turned off.
SIYR is the greatest band of all time. Once you hear Homies Unite or SlyFox and the Crious Cat you'll fall in love with them
184
Tame Impala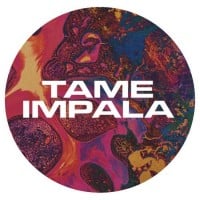 Tame Impala is an Australian psychedelic rock band founded by Kevin Parker in 2007. The group began as a home recording project for Parker, who writes, records, performs, and produces the music.
This band rocks! Want to listen it all day. Love the sound!
Awesome band with a very interesting and creative sound
At least they are on here, go listen to them! Right now, drop what your doing and listen to the lonerism album.
V2 Comments
185
Staind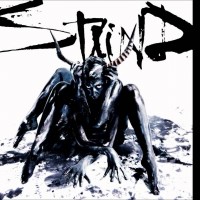 Staind was a heavy metal band formed in Springfield, Massachusetts in 1995. ...read more.
Aaron Lewis has a beautiful voice and is one heck of a song writer. This band and it's lead singer should be in the top best 100 rock bands of all time for sure!
Alright this band has a couple good songs; 'Its Been Awhile' & 'Tangled Up In U' I support Aaron Lewis note as a country star.
So much meaning in their music compared to most. And this is the Modern Rock list not the 1990's and back list.
Just plain good rock
V5 Comments
186
Feeder
Probably one of the most underrated bands ever, songs like Just a Day and Generation Freakshow are among some of the best out there!
Also very great band that deserves to be here... Great quality and original kind of rock band much recommended!
187
Go Radio
This is an awesome band! Their music is truly original and inspiring. Jason, although he left Mayday Parade, has really made a way for himself and is out there making great new music. Check them out! You won't be disappointed. Start with New Moon and Any Other Heart. You'll be hooked from there.
188
Porcupine Tree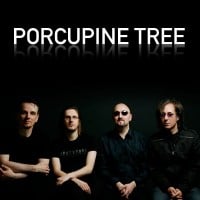 Porcupine Tree were an English rock band formed by musician Steven Wilson in 1987. The band began essentially as a solo project for Wilson, who created all of the band's music.
It's bands like this that give me hope for the future of rock. Their critical success and consistency equal any of the great bands of the past, even if their commercial success may not. They have become quietly influential and are greatly admired within the rock community for their musicianship, song writing and sonic capabilities. The greatest band you've never heard of indeed!
There music is varied and their music is so creative yet not too far off like a lot of prog bands. They go from flowery alt to amazing psychedelic and bordering on art metal. Just listening to songs like Stars Die, then Fear of a Blank World, they are fantastic and deserve WAY more recognition than they have.
Well they may not get the recognition that some bands do, but they certainly have a devoted fanbase and critical success that puts most bands to shame. I honestly rank songwriter Steven Wilson as one of the finest ever to have lived. Their music will outlive most of the bands in the top 100 and will likely remain a cult favourite years into the future.
V2 Comments
189
The Red Jumpsuit Apparatus
What!? 154?! I think it should be higher, they don't have many songs but the ones they have are exceptional.
V3 Comments
190Crosses
191Kill Switch Engaged
192
Rival Sons
This is the best "new" band I have heard since 2000. I can't think of another band that has come in that time-frame that can touch these guys. If you like Zeppelin style rock and roll these are the guys to listen to. I feel bad in a way of saying that because everyone seems to relate them to Zeppelin but it is the best way for me to describe them. They should be in the top ten not 216 for crying out loud. I wish these guys would get more traction because they are really good.
If you don't know about this band you need too. If you are into the classic/modern rock sound you can't be this band. They are a power band set up and Jay the singers voice will beat any band on this list. Check them out- "Head Down". "Pressure and Time" "Rival Son ep" "Before the Fire" are the albums- If you have want a short list of what to listen too- "keep on swinging; pressure and time, face of life, memphis sun, torture, you want to, manifest destiny prt 1"
The only real rock band from our time
193Safetysuit
194
The Click Five
Good melodies are hard to find beyond Green Day and Simple Plan. These guys nailed it with Just The Girl and Happy Birthday.
195We Are the In Crowd
196
Angels & Airwaves
May not have musically skilled band members, but still great. - yanri888
197
Dead by April
People don't know what music is all about, especially modern music. When I was clicked on this list I expected them to be at least in the top ten, but... I'm just ashamed. Many bands out here aren't even modern. Dead by April music is a new generation: Modern Melodic Pop Metal (with screaming, synths). Is there any band that makes this kind of music? No! Still people vote for bands that are crap. Vote for this band! In case you haven't heard of them (who hasn't), check the songs "More Than Yesterday", "Losing You", "Calling" and "Trapped". After listening these songs, I can assure you you'll change your mind.
When it comes to MODERN music we should talk about these guys. Dba is SO awesome, their mix of Electronica and Pop with Metal sounds so perfect. The screams associate with the poppish vocals and the lyrics all go about positivity. They are my icon, I like all of their albums, just feel so bad Jimmie isn't in the band anymore :(... But, anyways Dead by april rocks, just don't get it why people don't support them. What is the reason man? I think its because they're not so popular,... Serious folks! You vote for the bands that are popular even if they don't have damn talent. People don't have good taste in music nowadays in my opinion (don't get angry its true! ). Just listen to the song "Losing You" and you'll know why Dead by April. So come on people vote for them PLEASE! Because they are the ones that deserve it.
These guys are just so damn amazing, their music is beautiful and also rocking. The singing associated with the epic screams... Along with the instrumentals of techno mixed with rock... I don't see why they are so underrated X(
Awesome band! These guys know about MODERN MUSIC. Just listen to them, you will understand.
V1 Comment
198
Lostprophets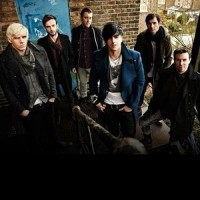 Lostprophets were the band which introduced me to the world of rock and they had the potential to become one of the greatest rock bands around, I was shocked and ashamed to hear about the split.
They're good, but their singer is beyond sick. - Evant
V1 Comment
199The Darkness
200
Get Scared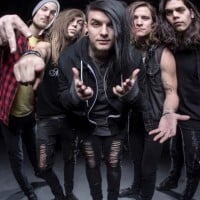 Get Scared is an American gothic metal band from Layton, Utah. Formed in 2008, they released their first EP, Cheap Tricks and Theatrics, in 2009. Another EP, Get Scared, was released in 2010.
This band is awesome. Some of the best beat and lyrics I've ever heard.
Love this band 'if I had common sense id cut myself or curl up and die'
V2 Comments
PSearch List
Recommended Lists
Related Lists

Top Ten Most Overrated Modern Rock Bands
Top Ten Modern Rock Bands You May Not Know and Should Listen To

Top Ten Best Modern British Rock Bands

Top Ten Modern Christian Rock Bands

Top Ten Most Well Known Modern Rock Bands
List StatsUpdated 8 Dec 2016
21,000 votes
651 listings
6 years, 352 days old

Top Remixes (152)

1. Radiohead
2. Coldplay
3. Muse
codywood

1. System of a Down
2. Linkin Park
3. Papa Roach
kostas090807

1. Godsmack
2. Three Days Grace
3. Green Day
dfoss1402
View All 152
Posts
My top 5 bands
visitor
TheWriter Discusses: Modern Rock Bands pt. 1
cjWriter1997
Error Reporting
See a factual error in these listings? Report it
here
.