Top 10 Best Music Groups
Here's a list of the ten best music groups of all time, according to my own opinion. By 'music group' I mean a musical group, containing at least two members. I'll try to explain as best as I can why I chose a group on that position. Enjoy, I hope you like it.
The Top TenXW
1
The Beatles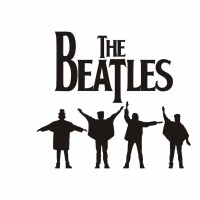 HOW IS THAT HORRIBLE BAND BIG TIME RUSH #1? Apparently the world has forgotten what a big impact this band has made. They had stunning preformances and wonderful music! That crappy band big time rush does not have any of these things in it. This is why The Beatles are truly the best band of all time, in the whole universe!
It's real sad to see OD AND BTR so high up, when this band broke so many barriers and did so many things in the music world, not to mention the great music they gave us. People, what matters is the music and quality and accomplishments of the band. Good looks, don't matter that much. Folks be smart and vote for music and not looks. When it comes to that The Beatles are infinity times better than some boy bands that will fade in some years and will barely be remembered in the future. - zam67
The Beatles transcended mere music. The world looked to them eagerly for other cultural directions: clothing styles, hair styles, THEY MADE THE FIRST MUSIC VIDEO EVER - for Strawberry Fields Forever - for spiritual and literary guidance. For visual arts guidance. For political guidance; for generational guidance.
They practically re-created the entirety of Western culture.
The Best that's all there is to it
V6 Comments
2
One Direction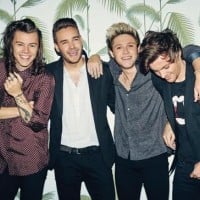 One Direction has that one thing that makes them beautiful so it's gotta be them. I wish I could have a moment in time where I'd meet them. Some are taken but they still should be the top band. If they're losing to BTR, come on, tell me a lie.
I love one direction they should be number two though cause I like btr too though

I really hope people voting for one direction are joking. If not, I've lost faith in humanity.
Noo! I wanted Fifth harmony here...but again its not up to me!
V16 Comments
3
Big Time Rush
Big Time Rush is the best band ever. If anyone listens to their music once, he/she would forget every other music. Plus they are good looking and have a great T.V. show too.
V3 Comments
4
Queen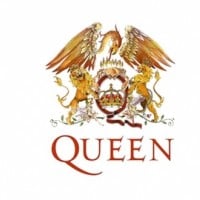 Only the Beatles are better than queen. One direction and big time rush are bull.
Yeah like big time rush and one direction are better than queen - itamarlivn
V1 Comment
5
Led Zeppelin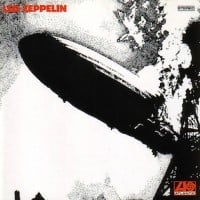 6
Rush
How is big time rush above this?
7
Pink Floyd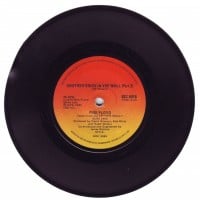 This is without a doubt, the most painful, frustrating, and dumb list I have EVER seen in my life. I like how The Beatles are at the top. But One Direction, Big Time Rush, Backstreet Boys, ABBA, and -should be nowhere near here! I don't even think Linkin Park is worthy of the top 200 bands ever. It is absolutely sickening to see people voting for boy bands that will be forgotten in 10 years over musical geniuses such as Pink Floyd, Led Zeppelin, Rush, Rolling Stones, Queen, or Black Sabbath. I could go on all day about how imbecile the people that vote for the boy bands are. IF YOU ARE READING THIS, AND YOU PLACED YOUR VOTE FOR 'ONE DIRECTION' BTR' BACKSTREET BOYS' THE WANTED SUPER JUNIOR, OR LMFAO, PLEASE DO US ALL A FAVOR AND GET OFF THE INTERNET AND LISTEN TO SOME REAL MUSIC. - ryanrimmel
8
Linkin Park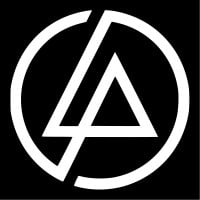 What! You gotta be kidding... Linkin Park ON 7TH! This band deserves to be on the top... It's the best rock band the world has seen or will ever see... Their music is awesome, and their lyrics are always so realistic and wonderful!
This must be the best group EVER
Far better than modern kids with blonde-bimbo girly fans of one direction
It should be on top because it more hit song than any other
V1 Comment
9
Backstreet Boys
The Backstreet Boys have sold over 130 million records worldwide. According to Billboard, they are the first group since Sade to have their first seven albums reach the top 10 on the Billboard 200. They rose to fame with their debut international album, Backstreet Boys (1996). In the following year, they released their second international album, Backstreet's Back (1997) and their debut album in the United States which continued the group's success worldwide. They rose to superstardom with their album Millennium (1999) and its follow-up album, Black & Blue (2000). After a three-year hiatus, the band regrouped and have released their comeback album: Never Gone (2005), as well as two further albums Unbreakable (2007) and This Is Us (2009).
Their lyrics is best and they have much knowledge of songs and rythim of every song is best and the they have meaning in every song and they also won best international music group award and all other bands are waste in front of these group and they must be top as well they have given logo of prince of pop... Backstreet Boys rules...
Since the time I entered the pools of hormones backstreet have cooled me and mesmerized the depths of my soul all the way through
Definitely the number 1
V1 Comment
10
Green Day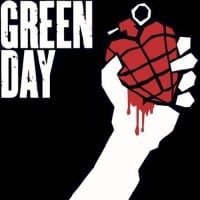 Best music group in the world..!
V1 Comment
The Contenders
11
ABBA
Incredible voices and songs! One of the best groups ever!
Their music is legendary
12
The Wanted
I heard "The Wanted" group on "The Talk" T.V. show on July 3, 2013. I just turned 70 years of age this past April and... I'M HOOKED ON THE GROUP.
13
Super Junior
Kabboom! Super Junior is in the top 10 and it is amazing to see a kpop group here. Super Junior is truly wonderful and their songs are so catchy as well as their dancing.. Their pretty cute as well
V1 Comment
14
The Police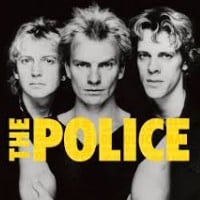 15
Maroon 5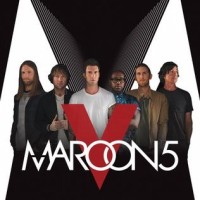 Even though Maroon 5 has many fans and are considered more of a pop band, they still have many excellent songs including "Payphone" and "Moves like Jagger" that are still played today. They have most definitely left their mark on music, and while they may not be my favorite band, they still deserve some recognition.
Come on, One Direction 2? They must be in top 5. How can we forget their old songs, this love, beautiful goodbye, She will be loved?
16
Jackson 5
ON THIS LIST JACKSONS ARE THE BETS THEY HAVE INCREADIBLE MUSIC AND AN AMAZING BROTHER MICHAEL JACKSON WHICH IS AND WAS THE KING OF POP HE WAS THE BEST LONG LIVE MY LITTLE MJ!
17
Metallica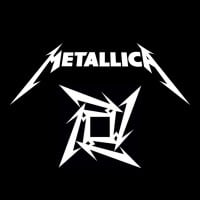 The best I ever known...
18Athlete
19
LMFAO
They are the best band in the world. LMFAO means laughing my f-ing ass off. They are funky
20*NSYNC
PSearch List
Related Lists

Top 10 Music Groups & Artists You Would Love to Hear a Montage By
Best Mash-ups of Two Music Groups On the Internet
Top Ten Music Groups With More Than Five Members
Most Popular Music Groups In Philippines
List StatsUpdated 12 Feb 2016
500 votes
98 listings
3 years, 347 days old

Top Remixes (6)

1. The Rolling Stones
2. The Beatles
3. Queen
shuhshsh
1. Rush
2. Led Zeppelin
3. Pink Floyd
manmythbox
1. ABBA
2. DaBuzz
3. Three Dog Night
ProThrowbacks
View All 6
Posts
Error Reporting
See a factual error in these listings? Report it
here
.