Best Music Legends in The World
xdogg
The Top TenXW
1
Michael Jackson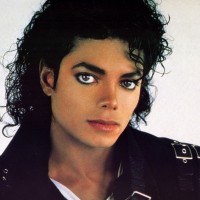 Michael Jackson. Michael is a LEGEND! He started when he was just 5 in the Jackson 5. My favorite song by him is well, don't ask me that. They're all so good. Michael was such a lovely guy, so kind-hearted, generous and loving to all. He gave 300+million dollars to charities and welcomed disadvantages kids to come and spend time with him at Neverland. He was overall, a legend. And I will always think that. I don't care about what the haters say because they obviously have their heads stuck up their rear if they couldn't see how amazing he was. All he wanted to do was spread love, peace and hope around the world, tried to change his ways to make the world better. His songs were AMAZING and they will always be remembered. His dancing was breathtaking, I wish he hadn't left us, but in a way he hasn't. Because his spirit will forever live on in everyone's hearts and he can look down on us and laugh and enjoy watching us respecting him for once. Joe Jackson (Michael's father) said: &quotMichael wasn't ever really interested in money. I'd give him his share of a night's earnings and the next day he'd buy ice cream or candy for all the kids in the neighbourhood. &quot

Simple, but sweet things like that were what made Michael such a generous guy. I love Michael Jackson and don't care what the haters say.

RIP Michael
Moonwalk through heaven's doors.

MJ THE KING FOREVER... He will be the king for ever... MJ is the true man who knew his music and knew how to heal the world... It was all from his heart... Love you Michael...
He's fine and he's amazing and generous. And he is a great father to his children I believe that he worked hard to make his dream a success and everybody loved him. I also believe that if he feels lonely he has us and if he feels sad he has us and if he feels unloved he has us. I have come to believe that if we feel lonely sad or unloved we have him also and since he is gone he will be dearly missed we have him in our hearts rip Michael Jackson you have come down in history
I love Michael Jackson the number one legend to me.
V109 Comments
2
Madonna
MADONNA, The most famous woman in the world. For over 30 years she has constantly made great music, videos, fashion and art that has become legendary. She has Re-invented herself, her music and her look with every new album.

Now, aged 55, she continues to make music (such as her last album MDNA which topped over 40 charts and broke an iTunes pre-order record), She continuous to make groundbreaking and yes, controversial videos for example her $1.5 million Give me all your luvin and continues to make great singles which still top many charts.

Over the past 30 years Madonna has become the Queen of Pop, the best selling female artist in history with over 300 million record sales and the most successful female entertainer EVER. It seems Madonna just doesn't stop getting bigger.

She has become a legend in the industry for breaking cultural and ethical taboos in the 80's and 90's, her driving force and determination has inspired almost all of today's pop stars. Madonna was arguably the first to take control of her career and do what she wanted to do. Her Music has led her to win numerous awards including 7 Grammys, 20 MTV VMA'S and 37 Billboard music awards.

Some of Madonna records and accomplishments include:

- Most number one albums (12) and most number one singles (13) in UK history for any solo artist.
- she has made over $1.1 billion from touring and currently hold the top 2 female tours of all time
-she has become the best-selling female in history
-more number one hits than anyone on the world music chart with 22
- most MTV awards and most MTV VMA nominations
- As of 2012 she has 43 number ones on the US dance chart (23 more than the artist in second place).
- She has been named the 'Greatest woman in music', 'one of the smartest businesswomen in the United States' & even 'arguably the most influential female recording artist of all time'
- she is multi-talented with her musical abilities which have led to 7 Grammy's, her acting which won her a Golden Globe, her directing, her producing, her business skills, a songwriter, and even a children's author.

Nobody has ever had the same impact as Madonna (except from the Beatles) on music, culture, videos, fashion and fame. She once said that she wanted to rule the world. Well, she hasn't done too badly in her quest.

She is more than a music Legend. She is an icon, a Queen, a pioneer, she is MADONNA. There should be no doubt that Madonna is the biggest female music legend of all time and arguably the number one overall.
She's the queen, the 'only' queen of the universe. She changed the music industry in 80's, 90's, 00's, and she's still changing it. Come on all the 'others' have disappeared now, but she's still making amazing music and everybody all around the world still adores her. She deserves being top even for Like A Prayer video! It changed the whole world!
There is only ONE Queen.. And I voted for her!

There never has, nor will there ever be anyone remotely like this woman. She has broken boundaries, stood up for gay rights, when it wasn't the cool thing to do. Her music tells the story of her and what she believes in.

One Woman!
One Queen!

MADONNA!
Undisputed queen of pop, best selling female artist of all time and still has immensely popular albums and tours even in her 50's, not to mention how she has paved the way for countless other performers,
V13 Comments
3
Freddie Mercury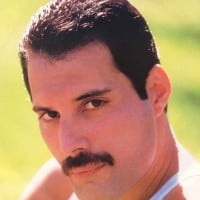 I can't help myself when it comes to Queen's music. Even though it may not matter, the look of Queen was extraordinary. The music was 101% better than that. Hit songs and songs that go unnoticed by Queen are spectacular in my opinion. These songs seem to be thought out by their writers (basically the whole band). I feel as though everyone who contributed to these masterpieces besides Freddie go unrecognized. Freddie should really be #1, but hey I guess we (the fans) will just have to settle. Great List!
The definition of awesome = Freddie Mercury
The definition of singing = Freddie Mercury
Freddie Mercury was the best ever! I'm a tutor for a little kid right now. I get 15.00 bucks a week. And I already know what I'm gonna buy. A shirt with Freddie Mercury on the front, and I'm gonna wear it everyday. Every 3 weeks I'll buy another shirt. I can't wait!
Amazing!
No Lie, all four of my children are named after the whole band (Freddie Mercury/Roger Taylor/Brian May/John Deacon-first and middle name respectively! )
Lover of life singer of songs
V14 Comments
4
Elvis Presley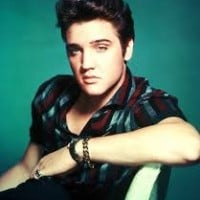 I agree! Elvis is #1. Still today 2012, elvis is the most imitated artist all over the world. Elvis has the BIGGEST fan base ever to be seen. After 35 years since the king left our planet, people still honor the anniversary of his death. Who can ever forget this magnificent and humble man, No one that's who...
For me no-one will ever top the legend that is Elvis, I mean I was not even born when he died but ever since I first heard his voice I have become hooked on the magic of his voice and classic songs. Mr Presley I salute you x
The god of rock should be 1st and then michael jackson and who the hell are maria carey, k. S chitra and madonna infront of elvis he is the undisputed legend in music history and where are beatles they should also be in top instead of these overrated artists except mj
A complete all around entertainer music and movies
V15 Comments
5
Beatles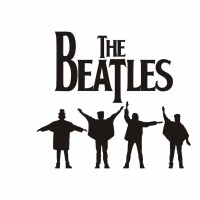 The Beatles gave a new pattern of music we hear nowadays. They broke the wall between the old and new periods of pop music industries. They established new vocals in a very natural way of singing, new music sounds, new looks as well as new ideas of song writing. They always tried out a lot of new experiments during the rehearsals and found out many particular details of making a unique performance session until the best recording in the studio. Their music is appreciated by every class of people from kings to beggars. Beatlesmusic audience are never classified but unified as one who just want to hear good music of great harmonies, nice melodies and lively performances. Besides, they are good models of hard-working musicians with great determinations to fulfill all the tasks they committed. I believe The Beatles are the only special combination of pop group that will never happen again in the pop history. It is a God's will to send them on earth to create music for the world. They deserve the number 1 pop music legends of the world.
The Beatles have sold MORE recordings ALL TIME than any other artist EVER.
Even 40 years after they broke up, The Beatles are still the second-best selling artist since the year 2000!
Many artists changed the world of music only the Beatles changed the WORLD.
Before The Beatles, the world was about old people after The Beatles, the world was about young people... That can only happen ONCE.
Ask any artist on this list- they will tell you that NOBODY matches up with The Beatles.
Michael Jackson is nothing compared to the Beatles. I mean, come on its the Beatles! The greatest musical act of all time. They changed the world forever. And their music is eternal! The Beatles are the greatest legends that have ever existed. THE BEATLES ARE THE GREATEST AND THE BEST SELLING EVER.
Beatles have changed music history.
V18 Comments
6
Whitney Houston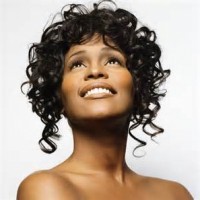 Whitney was an successful artist, awarded singer, best selling artist...
The differences of whitney to another is being a greatest singer of all time, that's why she acclaim the name the voice, her voice like no other, the way she deliver the song with heartfelt voice, that's why I like her she lost her voice, but she's still stand for it to fight... In her latest album I look to you... Nothing can sing in her own way, and her own way to deliver a song... A great artist
My favorite singer since a child. I have always been a fan and I was heart broken when her soul was laid to rest. I loved her talent and all of her music. She had a unique voice and put in a lot of hard work to become the star she was. Rest in peace Whitney Houston. I'll always be a fan.
It is very simple.. Whitney Houston was simply one of a kind, she had it all. Her voice is incomparable, the one and only voice who can reach your soul deep within... When she sing you can feel that she's talking to you.. Wonderful SuperDiva. "THE VOICE"
She is beautiful and really good at singing
V17 Comments
7
Bob Marley
his music is still inspiring the world should be No. 1
He was believing in Rastafari. No other artist had the same feeling or was fighting for so much like he did. His music is spread all over the world. Nesta had some thing special!
easy 1#
always
Although M.J. is the King of Pop I believe this man should be No. 1 there was no one like him and no other artist fighting for a greater cuase. Everything he did was for the people no matter what race. Tell me how do you get shot one day and still perform a free concert the same day. I think Bob Marley should be #1
Legend, King of Reggae.
V23 Comments
8
Mariah Carey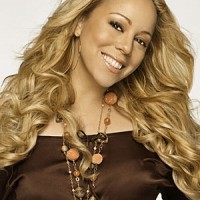 Mariah. She has the voice of an ANGEL! There is NOBODY in the music industry who can sing like her! Shes sold more records than any female artist in music history/ any solo artist. She was the voice of the 90's and the fact that she has 18 number one hits, 260 million records sold worldwide, and her amazing whistle register are just a few reasons why she is the greatest legend/ diva and much much more. Not to mention shes a great human being and soul.
The voice of the 90's. Her vocal talent is indisputable. Her writing abilities are extraordinary. 18 number ones. 200 Million album sales. And a singing ability that inspired every single modern female artist, along with Whitney & Celine they are the holy trinity of female vocalist.
A Living Legend Since the beginning of her career in the 90s. She has more number one hits than any other solo artist. The most amazing voice in history. She brought R&B Music to the world and changed the music industry with her amazing music.
The greatest song writer, producer and singer
V15 Comments
9
2pac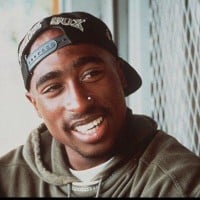 The best rapper of all time and a revolutionary man. This is what makes him stand out. He transcended his own genre of hip-hop, and advanced it to the next artistic level. Tupacs music is heard all over the world, even in third world villages and slums. The music he created was simply beautiful beyond words. He had a way with lyrics that told a story from multiple levels of understanding, he was truly genius. The media and hollywood try to downplay him and his &quotthug image&quot. But if you truly understand him, you will recognize him as the real voice of the young generation. He was out to make the world a better place, and achieved this through his musical aspirations. Simply a musical legend whether you like hip-hop or not.
Really good but where is biggie
He has sold so many albums and had a very successful acting career, and was actually pretty good! Best Rapper of all time, lyrically was unbeatable. If rapping was boxing he would be Muhammad Ali!
The best rapper ever
V22 Comments
10
Prince
He wrote some of the best pop hooks in the world and no one pays him any credit! Definitely a legend unto himself.
King of Music! Singer, songwriter, arranger, composer, producer, dancer, choreographer, director, guitarist, drummer, piannist, bassist, entertainer, and the list goes on! No one can do that not even Michael "overrated" Jackson...
The only artist to be awarded top international artist over multiple decades.
He had an original musical.
V4 Comments
The Contenders
11
Mozart
Why would it be weird that his music is still popular today? (: He made masterpieces. He should be much higher, in my humble opinion. I can't believe Mariah Carey is higher than Mozart.
May seem weird but his music is still quite popular today.
The greastest of all times. He should be the first one
12
Britney Spears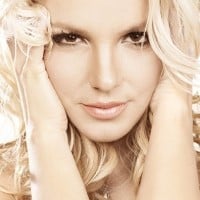 Britney has more influence in the pop industry. She has 6 world records which the others do not. Britney has also, been a major driving force, along with Madonna and MJ, to make Pop music what it is today. Like Elvis was for Rock=n=Roll.
What? Britney Spears is #43? This poll is ridiculous. Evanescence is before Britney? A rock band in a pop poll? This is stupid poll. Britney is the Queen of Pop and has slayed the music charts since 1998.
I'm not gonna waste my breath on this stupid poll.
SHES THE PRINCES OF POP, AND THE BEST PERFORMER. Every song that she releases is a hit
One word to describe her: ICONIC
V10 Comments
13
Nirvana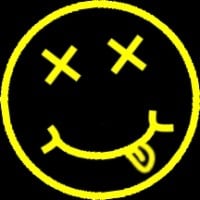 Legendary band
Badass and tight rhythm section.
Amazing singer and songwriter.
Legendary rhythm guitar player
Came up with a new and fresh sound and style
Nirvana is the greatest
Oh come on! Nirvana barely in the top 50?! So you telling me that Westlife, Celion Dion, Britney Spears, JUSTIN BEAVER are more legandary artists than Nirvana? I don't think so - Danielsun182
Kurt cobain I really admire you!
V16 Comments
14
The Doors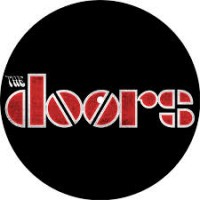 You need to get an education in music if you don't know who these underrated legends are. Songs like "Light my Fire", "L.A. woman", "The End", "Riders on the Storm" etc have cemented their legacy as one of the all time greats
Music that was made nearly 50 years ago still played and sold today. But what's most amazing is it sounds as great and as fresh today as all those years ago. It will be the same for the coming 50 years.
Woo the doors really I don't no who they are
15
K.S. Chithra
She's goddess saraswati... Her voice is so divine. Me being a non Indian, I'm listening to her sings since years... I don't know why but it gives me motherly love, friendly support and blessings... The way she sings.. She rules my heart... Long live my favourite singer
Gift of God to this world. Even very complex songs are very simple to her. Very down to earth person. You will never find such a gem any where else in this planet(male/female)
16
Lowkey
This guy speaks the truth and s one of the best artists to come out of england. Incredible
17James Brown
18
Evanescence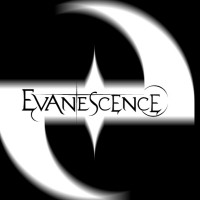 Amy Lee is what makes the group special. The only rock band I would ever really listen to and appreciate.
Amy Lee is an amazing singer! She makes the group complete 😁
Best band Ever! Amy Lee and Ben Moody are rocks!
19
Stevie Wonder
I voted stevie wonder because he didn't sing with his voice but with his soul

I love stevie! I'm just 12 yrs. Old but but I can still cope up with his songs
Stevie wonder is cool
20
Christina Aguilera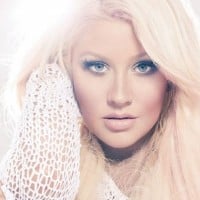 I am not a Christina fan but I seriously I think Christina should be on the list at least above Justin Bieber and Evanescence. She and Britney probably rule the pop culture. Here are the information I found from Wiki about miss aguilera.

" Christina Aguilera has become a prominent figure in mainstream popular music and culture, and has been recognized as a pop icon, Princess of Pop and Voice of Generation. She has earned numerous awards and accolades, including four Grammy Awards, one Latin Grammy Award, two Billboard Music Awards, two MTV Music Video Awards, a Golden Globe Award nomination, and a star on the Hollywood Walk of Fame. To date, Aguilera has sold over 50 million albums worldwide, with 14.5 million units certified in the United States alone. Rolling Stone ranked her 58th on their list of the 100 Greatest Singers of All Time, becoming its youngest and only artist under the age of thirty. During the 2000s, Billboard recognized her as the 20th Artist of the Decade and its second top-selling single artist, behind Madonna. Aguilera was ranked number eight in VH1's 100 Greatest Women in Music and was one of Time's 100 Most Influential People in the World in 2013. Outside of her work in the entertainment industry, Aguilera is involved in charitable activities through human rights, world issues, and her work as a UN ambassador for the World Food Programme. "
She is a legend, is considered the "voice of the generation" and one of the best singers of all time, has the power of reinvention and while others try to be "divas" of course she is a natural Diva. she will still amaze us much with his immense talent, I love her.
Christina Aguilera is an amazing singer. If you just look at her, you would have no idea that she has such talent. I think she should at least be #15, not #22
Best female vocalist EVER!
V4 Comments
BAdd New Item
Related Lists
Best Music World Tours Of All Time

Top Ten Music Artists Who Are Most Likely to Ruin the World's Music Industry
Music Artists Who Should Have a World Tour
Music Artists You'd Like to Perform at the 2014 Brazil World Cup Opening Ceremonies
List StatsUpdated 5 Oct 2015
7,000 votes
189 listings
7 years, 193 days old

Top Remixes (13)

1. Michael Jackson
2. Madonna
3. Britney Spears
MichaelJacksonTheKing

1. Michael Jackson
2. Lowkey
3. 2pac
uzy

1. Michael Jackson
2. Prince
3. Madonna
jazminemiddlebrooks
View All 13
Posts
Error Reporting
See a factual error in these listings? Report it
here
.