Best Pokemon
The Contenders: Page 2XW
21Empoleon
22
Metagross
The 600 total base stat doesn't even begin to describe its awesomeness. Its attack can go as high as 405 with the right nature, IVs and EVs, and its defenses are impenetrable thanks to the perfect steel/psychic combination it is. Only ground and fire attacks are 2x effective, but with its superior defenses even those won't do too much damage. It is 2x resistant to Normal, Flying, Rock, Steel, Grass, Ice and Dragon attacks, 4x against psychic attacks even.

Metagross even makes an awesome brooaar noise when it's taking a dump and it is rumoured it was the first pokémon to cross the Atlantic in a sailing ship, a plane, while swimming (even though it can't surf) and even on foot on the bottom of the ocean.

Yes.

Let THAT soak in.
Its one of the best steel type Pokemon on the Pokemon world and pesos legendary - anthonyj
Metagross truly deserves to be in the top ten. Besides being THE strongest steel pokemon in the entire pokedex, it is also capable of several psychic attacks.

Along with these points metagross is capable of attaks like meteor mash and earthquake - attacks which can take down even legendary pokemon in a single move.

Oh yeah, important point - Steel is by far the strongest type in terms of defense and metagross is THE SRTONGEST STEEL POKEMON.
23
Reshiram
How could all these Pokemon be higher than Reshiram? Besides Rayquaza every Pokemon higher than Reshiram on this list can't even reach the Standard Tier of play! This is a list of BEST Pokemon, not cutest or most iconic, so actually vote for your BEST Pokemon, okay. I mean, having Pikachu higher than Reshiram is just messed up, honestly!
Come on. It deserves to be first.. Whyawhyawhy is it 7th. It is the best in unova joint with rival zekrom. It is 1000000 times better than rayqasa.
V3 Comments
24
Mudkip
Come on everybody loves mudkip this is huskymudkipz favorite Pokemon lol - venomouskillingmachine
25
Torterra
Like I said I like turtle Pokemon - anthonyj
BEST ever! I always use this in Platinum!
He's my starter in diamond (turtwig)
V1 Comment
26
Yveltal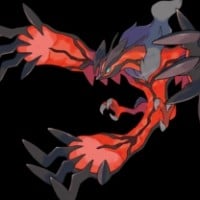 Yveltal is a fictional creature in the Pokemon Franchise. Introduced in the 6th gen, Yveltal is a legendary Dark/Flying type Pokemon, and is the mascot of Pokemon Y. It is classified as the Destruction Pokemon. Yveltal has the ability to absorb life energy, and when its life comes to an end, it steals ...read more.
The destruction Pokemon what is not to like about Yveltal. It looks good shiny and normal and is awesome in Pokemon tcg too.
Yveltal is seriously the best Pokemon, come on
He should be number one
27
Articuno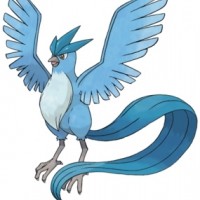 29
Gyarados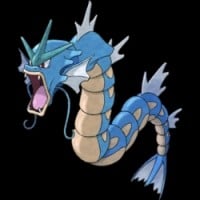 V1 Comment
30
Dialga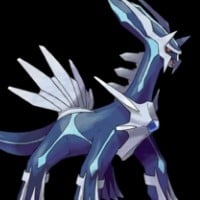 As number 1 of the Creation Trio, Dialga controls time. He can reverse time, or even make someone say something again! As number 1 of the Sinnoh Trio, Dialga controls time. He can reverse time, or even make someone say something again!
I like dialga because he was like the first legendary I captured in diamond, and he has roar of time.
Has The Best Move Ever! Roar Of Time
Controls Time makes him boss. - DialgaArceus
V1 Comment
31
Squirtle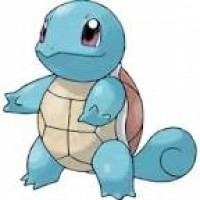 Squirtle, known as Zenigame in Japan, is a Pokémon species in Nintendo and Game Freak's Pokémon franchise. It was originally conceived by Game Freak's character development team and finalized by Chaniah Pantry.
What? To low squirtle should be higher. I love love love love him. Me and my sister love squirtle he is awesome. One of the best Pokemon and starter Pokemon too.
32
Porygon
Porygon. Introduced in Red/Blue. He's AWESOME. I claim him for having actually 3 types: Normal, Psychic, and Electric. It has one of the rare attacks: Tri-Attack which only a few pokemon can learn (they are all 2 headed pokemon) but porygon is not 3 headed. The only reason I didn't put Porygon2 or Z is because I never had them. SO here he is.
Pikachu banned it from the anime. It's sad :( - Maplestrip
V2 Comments
33
Crobat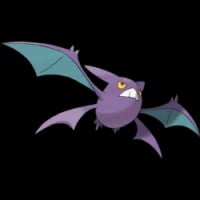 V1 Comment
34
Palkia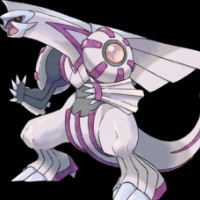 Palkia controls space as number 2 of the Creation Trio. He can create rifts in time and basically teleport himself or other Pokemon to his desired location.
List does not complete without him.
35
Piplup
My very first Pokemon I got in my very first game I couldn't leave this one out the top 10.
V1 Comment
36
Oshawott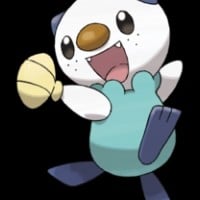 V1 Comment
37
Zekrom
What why is he down here he's the best my friend and me vs each other and I won with this thing it is boss truly
I love Zekrom. All time favorite and can't stop him from being my fave. His stats and ability are OP too.
V2 Comments
38
Xerneas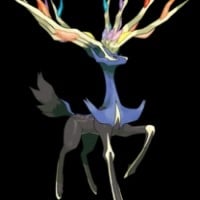 Xerneas is a fictional creature in the Pokemon Franchise. Introduced in Gen 6, it is a legendary Fairy type Pokemon, and the mascot of Pokemon X. Classified as the Life Pokemon, Xerneas has the ability to give eternal life, which occurs when the horns on its head shine in seven life. When its life comes ...read more.
39
Kyogre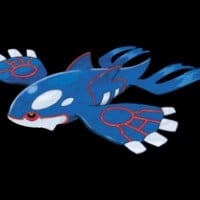 OH. EM. GEE. How the heck is this thing not number one! Because of this grave flaw, I will go over all the things that make it number one.

First let's go over those stats. Those beautiful, beautiful stats. 150 Sp. Attack and fabulous defenses are all Kyogre needs to demolish the other team. Really, the only "problem" with Kyogre's stats is its 90 speed, which can easily be fixed with a fashionable Choice Scarf if you want Kyogre to outspeed stuff.

Next, its moves. Not much to choose from, but enough to make it work. Basically what you have is: Water Spout, Thunder, Ice Beam, Surf, Scald, Calm Mind, Substitute, Rest, and Sleep Talk; choose four. My favorite set is probably the Rest+Sleep Talk set, because once your opponent thinks Kyogre is on its last legs from Toxic damage or whatever, you click that rest button and watch their hopes dissolve like Kleenex in the rain, (which Kyogre started with its fabulous ability, Drizzle. )

Seriously, though. ...more
Choice specs Kyogre with Water Spout. Unless it is a Palkia blocking or the fat pink blob known as Blissey, no one has a chance to survive.
Why is he at number 32? It's the best water type that can kick Lugia butt! - anthonyj
I love kyogre the killer whale
V1 Comment
40
Sceptile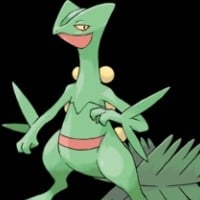 SCEPTILE! AWESOME GRASS STARTER INTRODUCED IN Ruby/Sappire. To me he was like Grass/Dragon type. Why? Because he could possibly learn 4 of them: Dragon Claw, Dragonbreath, Outrage, and Dragon Pulse. The perfect starter! In the first pokemon game I ever played, Treeko was the first pokemon I ever had!
PSearch List
Recommended Lists
Related Lists
Top 10 Strongest Pokemon
Best Pokemon Games

Top 10 Best Starter Pokemon
Top Ten Strongest Non Legendary Pokemon
Top 10 Cutest Pokemon
List StatsUpdated 5 Dec 2016
800 votes
355 listings
4 years, 214 days old

Top Remixes (76)

1. Gallade
2. Empoleon
3. Dragonair
ThatOneRacer

1. Greninja
2. Shuckle
3. Tyranitar
Wowza

1. Celebi
2. Darkrai
3. Arceus
Perrywinks
View All 76
Posts
Error Reporting
See a factual error in these listings? Report it
here
.