Best Pop Punk Bands of 2013
Timberly13
The Top TenXW
1
Sleeping With Sirens
They are NOT pop punk.
Sleeping with sirens is not pop punk are you on crack? Seriously. They're great I'll give you that but definitely not pop punk at all.
They are not pop punk laugh out loud
Please no. Not pop punk. Ever.
V22 Comments
2
Pierce The Veil
In thought I'd given up all home in life, then when I started listening to their songs I got a little hope. Then when I learned who they are.. Vic showed me its okay to be funky, no ones judging you. Mike showed me its okay to live "in the shadow" of your sibling. You're still an important factor to everything that's happened. Jaime taught me its okay to be the mess up in life, for all you know, you could be perfect bat everything you do, just try. At lastly, Tony taught me the best thing of all. Be yourself, screw what everyone else thinks. I love these guys.
This band is amazing. It literally saved my life. Without them and a few other bands I would be dead right now. I ill ALWAYS going to be a massive fan of pop punk, heavy metal and any music like this. I only listen to other music if one of these bands has done a cover of it otherwise I probably will not have a clue what the song is if it doesn't have a cover by these guys. Bye.
They are amazing, their lyrics mean so much. they taught me that is okay to be different. this was the first punk rock band I had EVER listened to and I was addicted and that caused me to listen to others! This band saved my life! Their songs are just pieces of art work! I am ABSOLUTELY in love with these guys! People think that punk rock is not good music. I LOVE it and I don't care what other people tell me! Singers sing deeper, bassists do it harder, guitarist finger faster, and drummers hit is harder.
These guys should be at the top. They saved my life they are simply the best! They are great role models and their music is great!
V14 Comments
3
A Day to Remember
A Day To Remember has been my favorite band for the past five years. All of their albums express their situations. Jeremy's screams are clean & understandable.
Jeremy's voice is amazing I like how he can go from soft to screamo. - Timberly13
A DAY TO REMEMBER IS MY FAVOURITE BAND EVER! To be honest I wouldn't class them as pop-punk but they're AWESOME!
4
All Time Low
They're simply amazing live, with their fans, with each other, and I do not think that I have heard any bad experience from fans who have met all time low. Alex has a beautiful voice, jack has amazing stage presence, Zack is just perfect all around, and rian is astounding at drums. It's not everyday you find a band this talented, not only in the recording department, but live, also.
If this band doesn't become number one on this list someone is going to die because this band is just the best thing ever. I love a lot of these bands but All Time Low is better than all of them. I love them more than life.
They are my absolute favorite band. They're local (I live in Baltimore), they play an amazing love show, their lyrics are meaningful, and they've saved so many people. They need to make it to number 1!
Don't Panic is one of the best albums these guys have ever made. It's Longer Now only improved on that. 2013 was an amazing year for them, and I'm so proud of where they are. So much love for All Time Low and I can't wait to see what 2014 holds.
V25 Comments
5
Mayday Parade
The bands people voted above this band isn't even pop punk. Seriously, Pierce The Veil? This is POP PUNK not post-hardcore. Jesus.
Sleeping with sirens, pierce the veil and a day to remember aren't pop punk bands. So I go for mayday parade. God, they write such beautiful songs. Listen to them seriously.
All there songs have wonderful meanings behind it. - Timberly13
I love them listen to there songs
V12 Comments
6
Green Day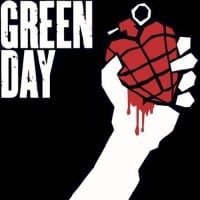 These guys have been around the longest and deserve the number 1 spot! LOVE THIS BAND! Oh and the Devil Wears Prada is not punk!
They are the best and have been for a very long time. They have written great songs with great lyrics with each and every album. Hell, they wrote a rock opera!
Green Day definitely deserves the first spot because they've been along and made it through the ups and downs, and they're still good as ever.
I love Uno, Dos, Tre trilogy!
V18 Comments
7
The Story So Far
Most of this list isn't even pop punk. Sleeping With Sirens, Pierce The Veil, Falling In Reverse, And Devil Wears Prada. More like Post-Hardcore.
In my opinion the story so far are the best pop punk band of this list, half of them aren't even pop punk or aren't playing songs anymore. If TSSF don't make it above faith please re-evaluate your music taste, thanks guys.
THE FUTURE OF PUNK/POP-PUNK. Guitarists are raw talent, the bassist uses a stand up bass in their acoustic songs which shows how diverse they are, the drummer is insanely talented and the vocalist might be the best pop punk vocalist to ever pick up a microphone when its all said and done. Their lyics are passionate and honest. And they put on picture perfect shows. These guys are the TRUTH. - Efeeley11
All time low sucks ass
V18 Comments
8
Falling In Reverse
Falling in reverse is a great band, whether this there genre is questionable.
My favourite is raised by wolves.
This band is horrid, not because of there music, but their lead singer. He's a douche to his fans.
The band is the best. Love all of them especially Ronnie
They are awesome. Perfect for when you need a little pep-me-up
V4 Comments
9The Devil Wears Prada
10
Breathe Carolina
AWESOME BAND! Great lead vocals they are ok live but GREAT ALBIM QUALITY
The Contenders
11
Tonight Alive
Tonight alive is legit pop punk! Sleeping with sirens, pierce the veil, and falling in reverse kind of band are good but they are NOT pop punk! They are post hardcore! Tonight alive is REAL pop punk!
Kick ass lead singer. Jenna McDougall has an amazing voice. Along with there style of pop/punk. Great band
Best band out there, their music, their lyrics, so good!
Like Paramore but way better
V6 Comments
12
My Chemical Romance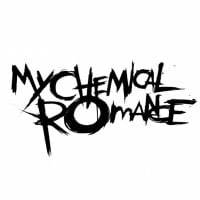 Voting from this list was difficult, but My Chemical Romance is definitely the one that caught my eye. All of the bands listed are amazing - I list to about 3/4 of the bands listed on here, but My Chemical Romance produced amazing music, and they're just so inspirational to me. Let the black parade live on! - PiercedVeil
What the f! My Chemical Romance should be on top of the list! All of their songs are great. I can't believe they're on the 13th spot.
They got my spot due to their songs and lyrics. So touchable deep into my heart. :) Love them very much hope can get more from them!
My Chemical Romance should be at the TOP
V9 Comments
13
Four Year Strong
This band is one of the only bands that has such melody to combine light voices with extremely fast guitar riffs and pulls it together with motivational lyrics.
Definitely my favorite pop punk band. Hands down.
14
Fall Out Boy
FOB rock! Save rock and roll is the best album of 2013 so they should be at number 1.
Great band❕ should be number one! Or at least in the too five
THEY ARE BACK! Patrick Stump is out of this world and a one in a million musician. Pete Wentz is a great writer. Andrew Hurley is a great drummer & Joe Trohman is an awesome guitarist. They should be at top 5
They should so be first on the list
V10 Comments
15
Every Avenue
Every Avenue isn't together anymore.
16
Paramore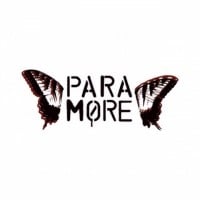 Paramore is amazing. They're evolving and trying out new things instead of sticking to the same sound for every album and letting it be monotonous. The vocals are absolutely amazing and the sound great live.
Paramore is a great band because they have a variety of music. Still into you is an incredible song
What sleeping with sirens and pierce the veil aren't even pop punk. This seems more like a list for generic post-hardcore bands that "emo" and "scene" kids of today like than best modern pop punk bands. blink-182, Fall Out Boy, Green Day, Paramore and many other actual pop punk bands should be at the top.
Their latest album was so sad. RIP Faro Brothers
V5 Comments
17
Blink-182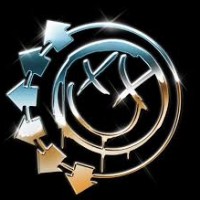 Everyone knows blink-182 are the KINGS of Pop Punk. Blink 182 #1
Not so pop-punk anymore but they definitely deserve top spots!
Blink 182 should be in the number one spot
Blink is the #1
V6 Comments
18
Transit
Transit should be higher on this list.
Fave band ever, they have amazing lyrics, their music is overall brilliant! They have some sick merch as well! C:
19
Trash Candy
Don't forget European bands! TC deserve to be on this least, in my opinion. The latest album is really awesome!
Such a positive vibe! A little rebellious from time to time, but overall really good! - Sonofagun
Never heard of 'em before - amazing music,
Especially vocals! Come to UK!
Love them. They deserve more credit.
V4 Comments
20
The Wonder Years
How in the fiery depths of hell are the wonder years number 25 on this list? The Greatest Generation is by far the best pop punk album of the year, and TWY is easily the greatest pop punk band to have existed in the past five years! I'm so upset that they aren't as big as they should be. You people honestly need to learn what quality music is if you think bands like Fall Out Boy and Sleeping With Sirens are better than this genius band.
"The Greatest Generation" is easily the best Pop-Punk album of 2013. Solid band, amazing and catchy sound.
23 is way too low for this beast of a band
Come on this should be at least top 5
V5 Comments
PSearch List
Related Lists

Best Pop-Punk Bands

Best Pop / Punk Bands of the 2000s

Best Pop-Punk Bands of 2014

Best Pop Punk Bands of the '90s
List StatsUpdated 25 Nov 2015
1,000 votes
109 listings
2 years, 219 days old

Top Remixes
1. Four Year Strong
2. Every Avenue
3. The Story So Far
RebornZodiiak
1. Sleeping With Sirens
2. Pierce The Veil
3. A Day to Remember
Timberly13
Posts
Error Reporting
See a factual error in these listings? Report it
here
.