Top 10 Best Rappers of the 2000s
The Top TenXW
1
Eminem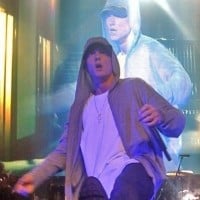 No contest, Em was the absolute best last decade. Slim Shady LP, Marshall Mathers LP, and Eminem Show alone earn him that number one spot. One of the greatest of all time.
Eminem is simply the greatest, and the Eminem show is the greatest album of all time. Although, Recovery is pretty legendary
Eminem is my fave rapper bcus he explains in his songs about his problems not his richness or girls EMINEM 4EVER! - theDARKSTAR
Best rapper alive
V43 Comments
2
Jay-Z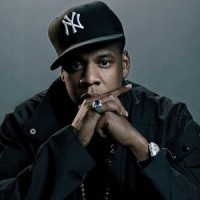 Come On Jay-Z Is Better Than Wayne. I Heard Wayne Until He Was In 2008. He and Drake Raps Bitin Off Of Big Sean. Jay-Z Made Songs With Legendary. Should Be #1 - xXLennyKingXx
Jay Z is top 3 of all time, only behind 2 rappers whom passed before 2000. Em is top 5 but not #1.
This guy released his first album the same year as Eminem in 1996 but who been hot the whole 15 going on to 16 years. Lil wayne don't got nothing on Jay-Z - xXLennyKingXx
Saying Kanye West is better than Jay Z is like saying Mace Windu is better than Yoda
V8 Comments
3
Lil' Wayne
Active gang member, like I said on another "Top Ten" about him, I can not get enough of this guy. He never gets boring! Whenever you think his songs start to get old, boom, he releases another three number ones accompanied by five other hits. He is, in my opinion, the best rapper ever and the fourth best artist ever including all genres and all artist ever! You can say that he is not the best based on the songs on his albums (I still think he is the best ever) but when you start including all the songs he has been featured in! He is just amazing, that is one man you can say has "swag out the shower. "(Birdman said this is one of the songs Wayne featured in by Birdman) - Cbs5612
Are you kidding me, This guy can't hardly speak English right This guy should be kick out of the list. He just makes Hip-Hop/Rap look terrible
He's unique in he's own way...he's so good he even has people wanting to be him...such as young thug...he's probably most hated...but he's arguably the best rapper alive.
Wheezy is amazing and in my opinion raps with emotion oh can't fake which makes the song better, Eminem is good but Wayne is better.
V11 Comments
4
Kanye West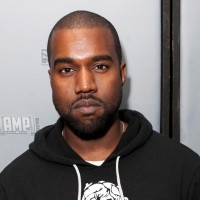 best ever... RESPECT
stronger, love lockdown, good life, heartless, homecoming, gold digger, diamonds
how he isn't no 1
Kanye is the best period. He's influential. He started the cray craze. After he did it everyone did.
IT's so simple to put Kanye in front of everyone but Eminem, Em, in my humble opinion has fell off, but that's my feeling. In my eyes Kanye is #1, Em is 2, Fif is 3, Z is 4
Words can't even describe Kanye's skill in his craft.
V11 Comments
5
Nas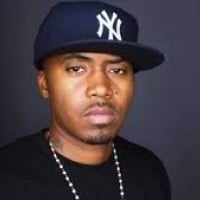 NaS needs to be in front of everyone. He is the best lyricist ever. It's obvious. How can people such as 50cent or The game Kanye West or Lil Wayne even be Considered to be in front of him. Blasphemy.
Haha? 12? He should be up top what rakim and KRS-One, people haven't heard illmatic I guess
Wow, this site is full of teenyboppers and Eminem fan boys, huh. Nas is the illest and took a poop on Jay Z. Eminem would look at this list and puke. So would 2Pac.
5th best rapper alive
V9 Comments
6
Snoop Dogg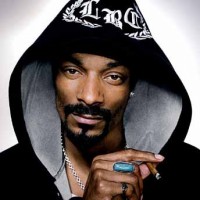 He is the best rapper ever
7
Lupe Fiasco
A true artist who can be both mainstream and underground, easily the best of the new century with two quality albums and even lasers being his worst was a dope album along with cole world
He never made a song without a positive message. Case closed
lupe is a beast! Im a big fan of hip-hop and this guy is what is all about. He has killer metaphores and one of the sickest flows EVER!
His words are powerful
V4 Comments
8
50 Cent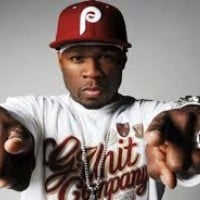 He is the sole person on this list except maybe lil wayne that I can say is a gangster! This is the only rapper I can say has his own game. He is a scary guy. His voice is deep and original sound. He has many hits so I am just going to name a few. His most famous are "Candy Shop" and "In the Club. " - Cbs5612
How can lil Wayne be better than 50? Get rich or die tryin and the massacre is classic lil Wayne's only good song is drop the world
He should be higher in the list honestly 50 cent is a great artist who can do any type of rap with his nice slow flow and he had get rich or die trying and he's still puttn out great music like my life, major distribution, and new day just too name a few.
Dre brought him up, now he's doing great by himself
V4 Comments
9
T.I.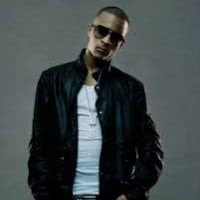 The greatest rapper alive, T.I. he has developed through out time. The way that he doesn't join anyone ands stands for himself makes him one of the greatest ever in hip-hop. Lots of rappers these days are trying to copy T.I. 's swag and style, but just can't because there is only one true King in the game, T.I. king of the South!
T.I. is the greatest rapper ever! He spits sick lyrics and can murder anyone in a rap battle. King of the South forever!
T.I. is probably one of the only rappers that are the truth and you don't get tired of listening to his music.
No doubt the greatest rapper ever Period!
V8 Comments
10
Dr. Dre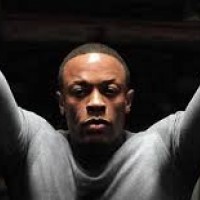 The Newcomers
?Saul Williams
?
Logic
He's the greatest rapper of all time, end of discussion
BAdd New Item
The Contenders
11Young Jeezy
12
Andre 3000/Big Boi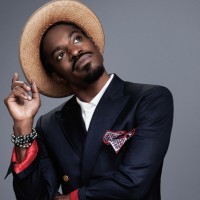 Andre 3000 is 1 of the top 5 rappers of all time.... not top 5 in how many album sales a person has or how hot a rapper is but top 5 best lyricists and rhymes
Their songs are catchy, have great flow, and the lyrics are actually meaningful. I enjoy the different qualities of sound their songs have, so they all differ from one another.
During 2004-06, they were one of if not THE best of that time, and still have it in them
13
The Game
He has proved he can do gangster rap, hip hop and everything between em. He is original and not afraid to say what he wants. So many thought he was done after he left Aftermath then, BOOM Doctor's Advocate. CLASSIC
Anyway, most of decent rap roots before the 2000's, but game is for sure one the last real one on the scene
The Game respects the roots of hip hop more than every rapper today
The Game and Nas are the best rappers as well as papoose.
V5 Comments
14
Nelly
clearly the 2nd or 3rd best of 200 check his hit rap sheet
Nelly is better than young jeezy, should be number 9.
15
Royce da 5'9
Should be in the top 10 he raps with eminem and they formed Bad meets Evil. He has great lyrics as well and has a good flow.
16
Kendrick Lamar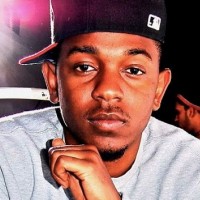 Should be way higher. Hands down has the best flows, lyrics, wordplay, and production of this generation.
Kendrick Lamar is the new frontman of hip hop, next to J cole
Thanks to Kendrick lyricists are back!
I don't care if he didn't blow up until 2012!
V4 Comments
17
Tech N9ne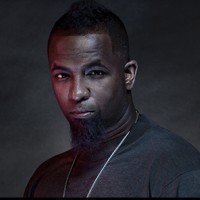 He should be higher then Lil Wayne. Wayne sucks
Has meaning. Way better then Lil Wayne
18
Drake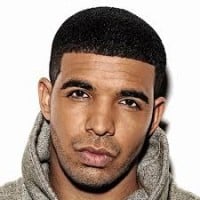 Should be way higher than 12th. Much better than The Game.
The Way I see it:
1. Rick Ross
2. Eminem
3. Drake
4. Kanye West
5. Lil Wayne
6. Jay Z'
7. Big Sean
8. Wale
9. Nelly
10. T-Pain.
Drake the ugly best rapper of our generation
Destroyer of hip hop
19
Mike Shinoda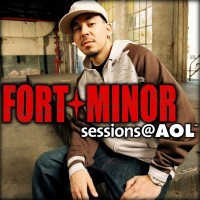 best rapper wether be in the linkin park songs or his fort minor ones, his songs has brought an attitude era. he is the best.....
Living legend as good as any rapper can be
Best rapper ever along with Eminem...
20Akon
BAdd New Item
Related Lists

Best Rappers of All Time

Best Rock Bands of the 2000s
Top Ten Fastest Rappers
Best Indian Rappers
List StatsUpdated 27 Nov 2015
1,000 votes
69 listings
6 years, 311 days old

Top Remixes (11)

1. Eminem
2. Nas
3. Andre 3000/Big Boi
DJYoda

1. Eminem
2. Dr. Dre
3. Proof
azshady
1. Lil' Wayne
2. Eminem
3. Kanye West
Aaaaaa8
View All 11
Posts
Error Reporting
See a factual error in these listings? Report it
here
.