Best Rivalries in Pro Sports
The Contenders: Page 3XW
41
Giants - Eagles
As an Eagle fan, I enjoyed so many of their battles against the Giants. Some of the best moments in Eagles history were against New York:
Chuck Bednarick's takle on Jim Taylor
The Miracle at the Meadowlands
Desean's Awesome Punt Return
Too bad the Giants would bring their A-Game in the Playoffs. If only the Eagles could have done the same.
42Sydney FC - Melbourne Victory
43
Blackburn Rovers FC - Burnley FC
With less than 8 miles separating both towns this is Englands most oldest and fiercest rivalry going all the way back into the 19th century. The intensity is added to in that they have not played each other too often in recent times. When they play each other they have to have coaches escorted by police for supporters of the visiting team to make sure they arrived at the opposition stadium without a riot ensuing. Supporters are unable to travel to the opposition stadium any other way. The last time they met at Turf Moor 150 seats were ripped up and the away end toilets left obliterated leading to 42 arrests. - Roverholic
Been to 5 of these games in my life and they create one of the most hostile atmosphere's of any rivalry. It's the oldest and most fierciest rivalry in English football dating back to the 19th century. Any time I've been as an away supporter you are only allowed to go on the coaches in a police escort to try and minimise any crowd trouble. The rivalry goes further than just sporting and there is genuine hate between the two towns.
44
All Blacks - Australia
Rivals in absolutely rivals in everything:Soccer, Politics, cricket, swimming and running
46Titans - Falcons
47Flames - Canucks (NHL)
48
Saints - Colts
The first time the Saints went to the Superbowl and the Saints winning that game showed that New Orleans can get out of the disaster like Katrina. I will probably be made into a movie. - ruth101
49Persib - Persija
50Shaq - Kobe
51
Carolina - Duke
When these two teams are in the top 5, you will have pandemonium like nothing else. It'll feel like the Superbowl! - westofohio
Are you kidding me? This is the greatest rivalry in all of sports. Two of the winningest programs in college asker ball meet twice a year. So many great games, players, and coaches.
52
Giants - Dodgers
Are you kidding these a fine almost died because the rivalry
53Chargers - Raiders
54
Wild - Blue Jackets
These teams absolutely hate each other. They were both created in the same year 2000
55Tom Brady - Peyton Manning
56
Chicago Cubs - Chicago White Sox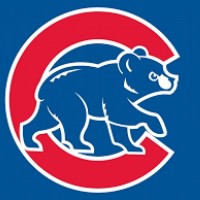 The Chicago Cubs are an American professional baseball team based in Chicago, Illinois. The Cubs compete in Major League Baseball as a member club of the National League Central division.
57Richmond - Collingwood
58John Cena - Brock Lesnar
PSearch List