Best Rock Drummers
The Contenders: Page 12XW
221
Dave Weckl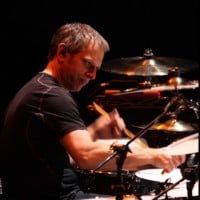 Uhh? This list makes no sense. Some of the best are on the backside of 100.
How the hell is Dave Weckl #166? Top Ten should be as follows: Neil Peart, Buddy Rich, Dave Weckl, Mike Portnoy, Steve Gadd, Dennis Chambers, John Bonham, Keith Moon, David Garabaldi, Questlove.
V1 Comment
222
Steve Gadd
"Just because I can, doesn't mean I will and just because I won't, doesn't mean I can't"

Just look up some of his drum solos, or try to get your head around some of his licks! He is absolutely amazing! His technique is better than every other drummer out there and certainly better than Dave Grohl... Wow you can play some loud single strokes on a snare drum lets give you number 6 on this list. Gadd is an absolute legend and has played with the best of the best. Just a shame not many people know him
How is he not on this list! He is amazing should be in the top 10. - Rubes114
I can't Believe I had to add this guy on this list. He plays the MOST wide variety of genres and plays it better than most guys who speciailise in one place. -10 faith in Drumming Humanity
223
Nao Kawakita
Her crazy drumming and her sweet singing? I'm surprised she isn't sharing the first place with Yoshiki-kun.
224
Will Champion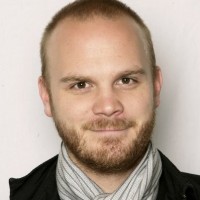 William "Will" Champion is an English musician and multi-instrumentalist, best known as the drummer and backing vocalist of the alternative rock band Coldplay.
Extremely talented musician and especially drummer. He should be in the top 20
Listen to 'Every teardrop is a waterfall'. He is awesome!
V2 Comments
225
John "Turbo" Leitch
Number one drummer in Or. Outside of Portland Oregon and Vacnouver Washington. John was called Turbo and you can only guess he is not just a drummer he is vocals and an entertainer. He believes you always do your best and you never let down your fans never. He has trained under world drummers. He had dedicated his life to music he is single no children, because he knows Music is number one to him. He drives a band to perfection. He can move a mountain with his music. Turbo was first introduced to Rush as a kid by his older brother, once he heard Rush he told his brother I am going to be better then them. He has made Drumming his Life and on stage he is bigger than life. He plays and puts on a show no matter what. I can not tell you how good he is he is professional all Music all about the clicks.

A phenomenal drummer. Its hard to take your eyes off of him when he plays. He can play pretty much anything. From covers to originals. You name it, he can play it. He fits his nickname "Turbo" for sure. He rocks. If you haven't had the privilege of seeing him play, you're missing out. He isn't only a drummer, he is a great promoter and is willing to help anyone else out there succeed in the music industry. He is dedicated and driven and works extremely hard to be the best.
Has to be one of the up and coming drummers in the nation! With is uncanny ability to replicate covers! This kid is also driven! You have yet to see his best side! Originals! This kid will be moving up quick!
It's been a long time since I heard a drummer with this much talent!
V1 Comment
226
Will Hunt
Will Hunt is the perfect balance between having a lot of energy and passion when he plays, and also not completely drowning out the rest of the band. This is a quality often underrated in good drummers.
Tommy Lee thought Will was good enough to take his place as drummer for the last leg of a Motley Crue tour he had to miss. He is currently in Evenessence where he continues to KICK ASS!
V4 Comments
227
Ashton Irwin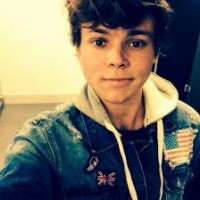 Ashton is an amazing drummer. Proven by recent videos too! He won 'Biggest Drum Personality' beating Travis Barker, Tommy Lee, and even Ringo Starr! If you go to a 5 Seconds of Summer show, you would be blown away by the drum show he puts on!
I know 5 seconds of summer is still a very young band but I think they're going to be really the next EPIC pop/rock band EVER! So maybe you should check them out
Ashton is great, his personality makes him even better. His drumming soothes me. Really great live too!
V2 Comments
228
Roy Mayorga
listen to him, when he was in Soulfly! especially in "Umambarauma". absolutely great
229Brain Downey
230
Joe Morello
I thought these were rock drummers! I'm not complaining, though, he's good!
V1 Comment
231
Dave McClain
Dave mcClain's not even in the top 100!? That is complete BS! He is one of the best drummers alive and this is just another case of him being way underrated. Listen to imperium, Locust, Asthetics of Hate, Halo... I could go on forever! Please people, get some brains. He is better than the majority of people in the top 10. Just because you're in a famous band doesn't classify you as being one the best drummers. It's the quality, not popularity.
He's one of the best drummers alive, just listen to some Songs of him (like Imperium) and you will see what I mean
If you have ever seen machine head live, you know why he should be in the top 10
His performance at Knebworth during Halo was awesome.
V1 Comment
232
Lance Garvin
THERE IS NO ABSOLUTE WAY LANCE GARVIN ISN'T AT THE TOP 10!!!! THIS GUY IS INSANE GOOD! CHECK OUT THEIR SONG REBORN EMPOWERED AND YOU'LL SEE HOW GOOD HE REALLY IS!
233Dave Raun
234
Jordan Burns
For those of you who have never heard Strung Out, I strongly encourage you to hear 1 of their 13 records from start to finish. Then truthfully you will see why Jordan Burns is the epitome of progressive metal punk rock. Honestly he should at least be in the top 20. See for yourself.
How is this guy 124th on the list? Way better than most of the top ten (Toby Keith, Neil Peart, and The Rev excluded)
V1 Comment
235
Ron Bushy
Just the drum solo for Inna-Gadda-Da-Vida is good enough for him to make the top 100.
V1 Comment
236
Kenneth Schalk
A great Prog/Metal drummer that deserves to be on the list. Polyrythms aren't easy.
237Stet Howland
238
Buddy Miles
Buddy Miles may just be one of the most understated drummers of all time..well not realy. anyone who has heard him will agree he is amazing. not a lot of people know that buddy invented the FAT bombastic drum style made popular by john bonham in the 70's, and is the standard in todays music.just listen to "Hendrix (live at the filmore east) band of jyps.he is the turning point of drumming evolution. at that point in time nobody had ever played like that. he has inspired all the legandary drummers who inspire us.....and will continue - wblike
239
Adrian Young
Its not fair, how someone talented like him is that low rated.
He really deserves like Top 5!
absolutely under valued, tight-precise rhythm. in the top 15!
240Jordan Rat Beard Hastings
PSearch List
Recommended Lists
Related Lists
Best Japanese Rock Drummers

Top Ten Most Overrated Rock Drummers
Best Hard Rock-Metal Drummers

Most Influential Rock Drummers

Best Hard Rock Drummers of 2009
List StatsUpdated 2 Dec 2016
145,000 votes
505 listings
9 years, 328 days old

Top Remixes (160)

1. Danny Carey
2. John Bonham
3. Ginger Baker
TKE_BNuts117

1. Buddy Rich
2. Ginger Baker
3. Alex Van Halen
Biggoron

1. Neil Peart
2. Jimmy The Rev Sullivan
3. Mike Portnoy
herrickoy
View All 160
Posts
This is not right
d3rrick95
Best Drummers
Toolarmy
Best Rock Drummers List Is A Joke!!!
Crazydudewithabeard
Best Rock Drummer.
MASAI97
This list is rediculous
nickblack
Error Reporting
See a factual error in these listings? Report it
here
.