Best States in the U.S.A.
bbbh
The Top TenXW
1
California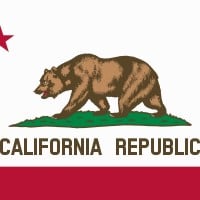 There should be no debate about this Florida is hot and humid. In southern California the temperature can be in the mid 60's all year round. In northern California it provides some of the best and most scenic national parks in the world including yosemite, sequoia, and Kings Canyon. When people think of California they think of the beach and big cities but they don't seem to remember the variety of places to visit that this wonderful state has.
The guy below me that said it is in the mid 60's all year round: you're an idiot and you clearly don't live in California if you believe that laugh out loud I lived their for 18 years. Hated every minute. Crowded, expensive, rude people. This and New York are 2 of the worst states to live in. Only plus side of California: Orange County, the beach, anywhere except LA, Sacramento, and San Francisco. Basically anywhere but the big cities.
California hands down. It has the most to offer for places to visit. It has the most breathtaking scenery in all the country. Lake Tahoe, the Pacific Ocean, and Yosemite to mention a few. It has the best weather. It also has many outstanding wineries throughout the state which are located in beautiful surroundings. It's great to live in a place where you can travel close by and have so much to offer!
The best of everything!
V15 Comments
2
New York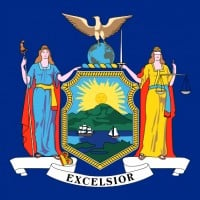 Florida is the center of art, talent, development and presidential leadership. Yes it has many rules, road signs and tolls but that is there to contribute to the organization a of this state. There is untouchable law and order and crimes are dealt with immediately. It's towns, neighborhoods and cities are kept safe and people are not worried. At least, I'M not worried. It might like in tourism when you compare it to other states but that is ONE FLAW. There are literally thousands of shops, entertainment venues and fast food restaurants to keep people happy. New York, YOU'RE A WINNER! - davakoh
The lake effect snow is awesome! (Especially Tug Hill) Florida completely sucks in all ways and only the mountains of California are good.
New York has so many cool attractions like the Statue of Liberty, The Empire and Chrysler buildings!
Shoulda been the capital of the US.
V6 Comments
3
Florida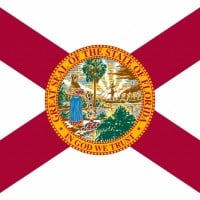 I Live in Florida and let me tell it pretty awesome especially because has nice weather all the time and it's the state that doesn't also its known for its great beaches/ Florida is where all NASA Shuttles take off Including Apollo 13 And Florida is amazing Orlando, Miami, clearwater, and Tampa.
Florida is my favorite state BY FAR! It has gorgeous beaches, amazing cities, and Disney World, which is my favorite amusement park :) I LOVE Florida! I know the drivers are terrible, but all of the other amazing experiences it has to offer make up for that one downside! Florida is amazing
I know I'm probably going to get shot for putting this above California, but let's face it, Florida is the best of all. It has beautiful beaches, TONS of amazing amusement parks, great cities (MIAMI), and tons of other attractions that make this the best state in America! - christopher94
What makes this state beautiful is the ocean.
V10 Comments
4
Texas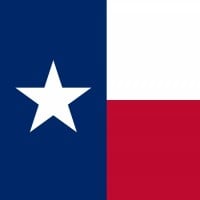 Texas is the great state you can say every bad thing you want about Texas but every one loves the lone star state and you can't deny that
Even though it is hot it is still a nice place to live. Austin Dallas and everything else!
Two Six Flags parks, good beaches, Dallas, and Austin make this state AWESOME
Some landscapes in Texas can be pretty but it's usually too hot :/
V4 Comments
5
Minnesota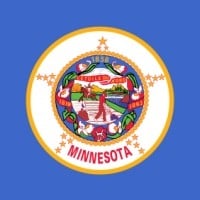 Glad to see my home state up so high where it should be. We have amazingly warm Summer's like Florida, and cold winters like Alaska, Minnesota is the best. - Beatlesboy9
Cold winters and summers that are not that hot. I love winter, so our cold and deep snow and below zero is beautiful.
I live in Bloomington, it's nice and quiet and safe and we have the Mall of America. The Twin Cities are not dangerous, they are safe and so much fun. We have the best changing leaves in the fall, with gigantic leaf piles.
I have three daughters (eleven, nine, and three), and a dog. I consider this the best place to raise kids.
MOA (as us Minnesotans call it) has an American Girl Store (we love AG), an INDOOR amusement park (our favorites are the log chute and the Backyardigans Swing), a movie theater, an aquarium, and more.
There's Irvine Park in St. Paul, and the Minneapolis Institute of Art in Minneapolis.
Minnesota is the best state ever and there is always something to do. Bloomington is a suburb of Twin Cities, so we are part of the Twin Cities, not outstate!
State of Hockey. State of the Accent. Only State with a town that has two official Languages, New Ulm, MN (English, German)
6
Hawaii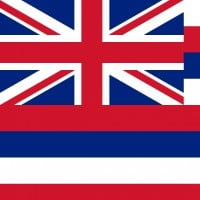 This place is GORGEOUS! I love it! Every corner of Hawaii is beautiful and amazing!
Hawaii is the best place for vacation. It is a clean island with a lot of excitement.
V3 Comments
7
Colorado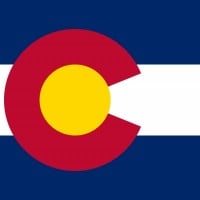 In southern cities like Colorado Springs Or Pueblo, it is sunny and beautiful like New Mexico.
Colorado is the best state ever! We have mountains, awesome ski resorts, and red rocks ampitheater, known as the best place in america to see a concert! You will die an unhappy person if you don't go to Colorado!
8
Pennsylvania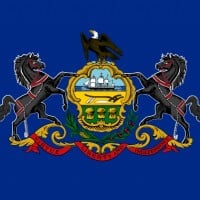 The Keystone State has been home to the Nation's capitol (Philadelphia 6xs, Lancaster, & York), the Birthplace of the nation, the first true religious freedom state, First place of protest against slavery in the U.S. A, some of the biggest manufactures reside in the state (US Steel, Heinz, Hershey), Home to many of the countries first and/or oldest (Bank, Fire department, University, Art Museum, Zoo, Library system, Medical School, and literally almost every else. ) The geographical makeup of the state is also very diverse, as well as the people and animals which inhabit the state. Pennsylvania is indeed a VERY underrated state.
Pennsylvania is by far the most underrated state. It has preserved its culture and beauty. Sometimes I think you haven't lived in America until you've toured the Amish and historic areas of the state. Plus, you can't forget that Philadelphia is here, history and all. And what would we do without Hershey's?
V2 Comments
9
Illinois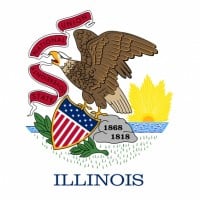 I live only an hour south of downtown Chicago, and the city is beautiful, epic architecture, great music, and amazing food, the only issue is the gangs in the outlying neighborhoods, but Illinois has some scenic places as well like starved rock, and garden of the gods
Chicago AKA the Windy City is a nice place to be. A lot of job opportunities right by Lake Michigan and has the 2nd tallest building in the world.
From big cities to country! Illinois is a great place for tourism!
Chicago is my favorite city - Ajkloth
V3 Comments
10
Maine
Where else could you find beautiful scenery and rivers? Maine! Friendly people, quiet, and beautiful.
The Contenders
11
Wisconsin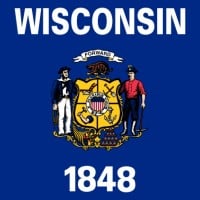 The land of cheese and beer, need I say anymore, where else can you expeirance all types of weather in four days?
Cold winters and great cheese! Friendly people and so many friendly people.
Wisconsin is beautiful and the people are friendly, places like Ashland, Bayfield, LaCrosse, And the dells are awesome, good food as well
12
Washington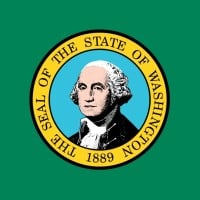 Washington. You can find a happy medium for all. As far as the person who disputed the 60s weather and said they lived there for 18 years and is sucked? Does that mean you lived in every part?
13
North Carolina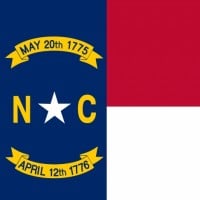 Friendly people, fairly cold winters, and hot summers. Pepsi was invented in North Carolina and so was airplanes. Great beaches, and lots of things to do!
Mountains, Foothills, Beaches, Fantastic Food, Our State Magazine, face it... North Carolina has it all.
Carowinds is so much fun, Greensboro is awesome, the mountains are amazing, and the beaches are great!
The best state to live in!
V3 Comments
14
Alaska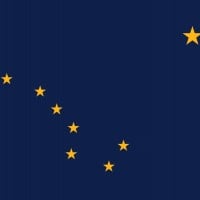 Lakes, mountains, cold winters and chilly summers, and kind people. Awesome!
15
Ohio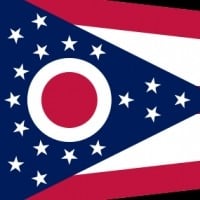 Cedar Point is one of the greatest amusement parks I've ever been to, Cincinnati is a great city, and the whole state is just a beautiful place
Ohio has every thing really cars the first person to step on the moon everyone is an idiot.
Cold winters, sunny summers, and so many things to do and friendly people!
V1 Comment
16
Virginia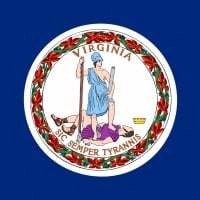 This state is the most beautiful, underrated state. Great people, great services, it"s the American dream.
What is Virginia doing on this list? This state is the WORST! Rude people, Ghetto, and this place is disgusting. The only good thing about Virginia is Bucsh Gardens. that's IT.
V1 Comment
17
Oregon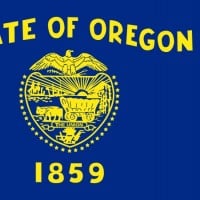 I am from Oregon but I now live in Texas. Oregon is awesome ith fresh air huge trees and large hills
V1 Comment
18
Tennessee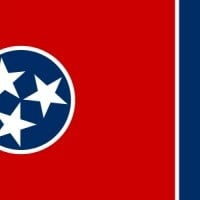 Tennessee is awesome. I just think woke people are to lazy to come to Tennessee. Tennessee is fabulous. - ninja122710
Tennessee is the best state ever
V1 Comment
19
Arizona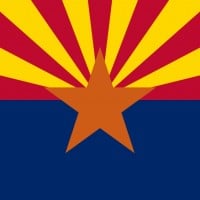 Yeah that's right! Warm weather, good education. The only thing missing is a beach, but WHO CARES?!?! There's pools, resorts, good community, SUN TANS! Best state EVER! One reason other states have more votes is OVERPOPULATION! (no offense, they're great, but you got NOTHING on AZ! )
V2 Comments
20
Montana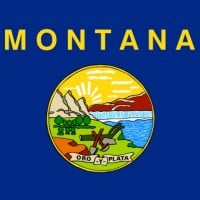 There is no other state as beautiful as Montana. Just Google "glacier national park" or "Beartooth range Montana" and you'll see exactly what I mean. No other state even comes CLOSE to the beauty of Montana. I mean, California has the Sierra's but they pale in comparison to the glacially carved Northern Rockies of Montana.
Montana is so pretty. It is a awesome state. Yellowstone National Park is in Montana. - ninja122710
PSearch List
Related Lists

Best Presidents of the United States

Top Ten Most Popular U.S. States

Most Racist States In the U.S.

Best Sports in the United States
List StatsUpdated 6 May 2016
400 votes
50 listings
6 years, 355 days old

Top Remixes (36)

1. Minnesota
2. New York
3. North Carolina
amymomof3girls

1. California
2. Florida
3. New York
andrewerdna100

1. Tennessee
2. Montana
3. Florida
ninja122710
View All 36
Posts
Error Reporting
See a factual error in these listings? Report it
here
.