Top Ten Best Super Villains
Stephen2
The Top TenXW
1
The Joker
He can be portrayed in comic book form, cartoon form, by Jack Nickelson, Heath Ledger, or even Caesar Romero and he still can be a threatening, quirky, and even scary villain. The Joker has been Batman's nemesis from issue number one and has since then become one of the most well known and grim super villains of all time. - masongilbert74
The Joker is AWESOME! Nothing beats a demented clown... Everyone has a little crazy in them... ^_^
And here we... GO! I love those words in The Dark Knight! GO JOKER!
Wanna know how I got these scars?
V33 Comments
2
Magneto
HE IS THE GOD IF SUPERVILLANS, HIS ELECTROMAGNETIC POWERS FOR ALL GENERAL PURPOSES IS GENRALLY LIMITLESS, AND HIS INTELLEGENCE AND PERSERVERANCE AND RAW POWER IS A FORCE TO BE REKONED WITH!
My computer keys are being pushed to type these words.
I believe magneto is behind it
So charismatic and not a psycho that many people like in a villian. He is a man willing to do whatever it takes to further his people and is still as capable of humanity and mercy as any of us.
Magneto could simply switch the blood flow of the Joker and kill him.
V11 Comments
3
Venom
1 of the most scariest and 1 of the most wicked!
Well venom can't be hurt by joker because is he tries to hit him, venom wont get affected because of his symbiotic body and he's pretty strong. ALSO, VENOM COULD JUST TAKE OVER JOKER!
I like being bad. You kill the spider, I kill the spider if you vote for me! - Stephen2
This guy is scary!
V8 Comments
4
Loki
He's the god of evil, enough' said.
Loki is the best. Enough said
I thought that the god of mischief was my brother, not Loki!
I love this guy
V9 Comments
5
Bane
He broke the bat
After joker, my favorite
"And when Gotham turned into ashes.. you have my permission to die" best villian ever!
6
Green Goblin
The only villain to have such a close connection with his Hero counterpart. Peter and Norman are like complete opposites. Norman is all about poe=wer and no responsibility.
Definitely, he is so beast. Thumbs up
Green goblin is the best, he kills spider mans love, and figures out his identity also he is the father of harrys best friend
7
Megatron
A another leader wanna be - 208
8
Darth Vader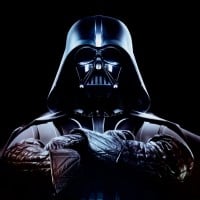 This guy is the stuff my favorite star wars dark character, and probably, with joker, one of my favourite villains ever :))
Darth vader is a hero remove this
Me big a Star Wars fan. Darth Vader is EPIC!
Darth vader should be number 1 dumbass
V5 Comments
9
Mojo Jojo
Vote for me if you wanna destroy the Powerpuff Girls! - Stephen2
This guy doesn't know the meaning of give up.
What is mojo jojo?!
And neither is he
V5 Comments
10
Two-Face
You would think he would have speach problems.
The Contenders
11
Deathstroke
Deathstroke is beast! He took down the justice league by himself.
Death stroke. Is awesome he has tons of guns and a sorwd. So he is sweet and his name is death stroke.
He is able to use 90% of his brain at the same moment.
Normal pepole can use 20-30%. He has the strength of 10 men and is very skilled in almost every weapon. So he's a master of tactics and could take down a big group of enemies with his fists pretty easy...
And he's name is deathstroke!
12
Lex Luthor
Lex corp is cool but still no match for Superman.
13
Sylar
Doesn't get enough credit as a super villain, he's an interesting character and very enigmatic, manipulative and there seems no end to his tenacity and power, he stops at nothing but death. - zyggymaroo
Come on guys, he cuts out people's brains
14
Thanos
Thanos should at least be in the top 10. He is an amazing character, a combination of intellect, strength, speed, telepathy, durability, agility, and cosmic strength. All he really wants to do is impress his girlfriend, death.
Thanos is the most powerful villain of all time
15
The Riddler
Riddle me this, riddle me that, who's afraid of the big black bat.
The nerdy Joker. So underrated. If should be the villain in the next batman movie.
He is played by the funniest person alive that's got to count for somthing
V4 Comments
16Catwoman
17
Harley Quinn
Also sinister and smoking hot bad girl
I really really like her - ComelCumil
18
Lord Voldemort
He was AMAZING I just loved him along with Bellatrix Lestrange!

HARRY POTTER RULES!

J. K ROWLING TOO!
How the starfish do you like You-Know-Who? He's an utter nutcase who enjoy s murdering
19
Shredder
Whether or not you like TMNT, watch "Same as it never Was, " and you'll realize how high Shredder should actually be.
20
Doomsday
You forgot lex Luther he should be number 1
BAdd New Item
Related Lists

Best Comic Book Super Villains

Top Ten DC Comics Superheros and Super Villains
Top Ten Super Robot Monkey Team Hyperforce Go Villains
Best Disney Villains That Don't Have Super Powers
List StatsUpdated 1 Dec 2015
700 votes
78 listings
6 years, 303 days old

Top Remixes (15)

1. The Joker
2. Sylar
3. Loki
zyggymaroo

1. Darth Vader
2. The Joker
3. Golum
208
1. Galactus
2. Darkseid
3. Thanos
im1azy
View All 15
Posts
Error Reporting
See a factual error in these listings? Report it
here
.