Best Blonde Female Singers
The Top TenXW
1
Christina Aguilera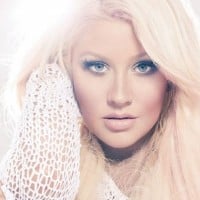 Her voice is godlike. She has a beautiful voice that is so distinct and soothing. There is no dispute that Christina Aguilera is miles and miles ahead of other female artists. She is in a league of her own.


I love how she hits those high notes with such an ease. She puts so many great messages in her songs which really connects her fans to her. My favourite one is "Beautiful" because it relates to everyone who is being bullied, or doesn't think there good enough. The only thing I dislike about her is how she treated my other favourite singer Melanie Martinez on the voice, that was a bit harsh, but everyone has those days! Keep on singing beautiful!
Mirror, mirror, on the wall, who's the legend and talented of them all? Mizz Christina Aguilera, Queen of it all.
If there's any blonde singer who would be a cut above the rest, its Christina. I love the fact that no one sounds like her and I also love her fearlessness and versatility to be able to sing any genre and make it awesome! Already a legend.
V27 Comments
2
Taylor Swift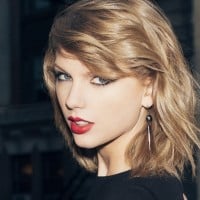 Taylor has got an amazing personality. she is damn smart and gorgeous. she have amazing voice and talent. LOVE YOU SWIFT
Taylor Swift is talented, beautiful, smart, kind-hearted, successful, and so much more :-D She really cares about her fans :-) She doesn't undress or sell her private life to the press to sell her music, and she does great anyway ;-)
Her songs are honest, catchy and beautiful :-) She's a great entertainer, and she reaches out to a lot of people! I know both kids, teens and grown-ups that likes her music :-)
A real nice person who is talented and down to earth. I really like that she is so real with her fans and seems to really like them.
She is a born winner! She has the beauty, the voice and fab music videos! She can perform and is really confident. I love you Taylor Swift!
V53 Comments
3
Britney Spears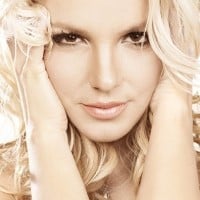 I like britney spears so much especially on her 1st album. it was the best!
Britney is awesome she loves what she has and will always achieve she doesn't give up she loves her fans and she gets what she can and is amazing fans and an awesome band! Shes young and beautiful all you guys hate her for is because you might not be beautiful and skinny like her okay so back off britney is awesome whether you like it or not
Very difficult to argue with the intelligence of Britney or whoever she has planning her moves. Also she is a great showman (pardon the gender).
Best blonde singer, she's iconic and not even Taylor or Christina are better than her.
V18 Comments
4
Avril Lavigne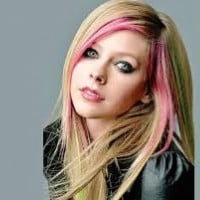 DUH : WHAT MORE EXPLANATION IS NEEDED?
AVRIL IS THE PRINCESS FOREVER AND EVER!
SHE'S FUNNY, EMOTIONAL AND RULES AT SINGING!
She belongs in the top ten. Taylor Swift can't sing.
Avril 16? She should be the 2nd
Beautiful and the best singer ever
1 Taylor swift
2Avril lavigne
3 carrie underwood
I love every single one of Avril Lavigne's song, not a single one I dislike:-)
V16 Comments
5
Ellie Goulding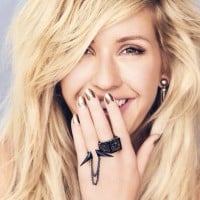 Beautiful young girl! She has one of the greatest voices EVER!
She has a gorgeous voice and a gorgeous smile. Please reply
Gorgeous, talented, and amazing! Ellie is on fire and will NEVER 'Burn'!
6
Dianna Agron
She is so pretty and has a nice voice
7
Ashley Tisdale
Well she is on so many shows and
She is so pretty, smart and talented
8
Kelly Clarkson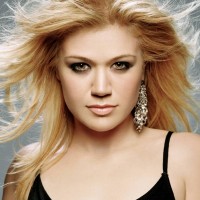 It should be
1. Kelly Clarkson
2. Mariah Carey
3. Christina Aguilera
if it's really based on being the best singers. - ilovekelly75
I like both already gone and stronger. The song stronger is telling everyone that we can't give up. We got to keep on fighting. I think that Kelly Clarkson should be number one.
Kelly has the best songs ever! Lady Gaga? Seriously...
She is the strongest singer ever she can go high and low
V7 Comments
9
Mariah Carey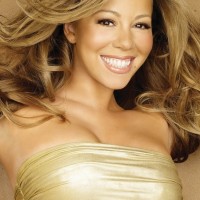 My IDOL best voice alive I want to one day be just like her cross your fingers when I her Mariah sing it helps me remember why I love to sing so much her voice is like an angel and she can carry the longest notes some range right... :D
She is THE VOICE. Voted as the best singer of the MTV generation. The only diva who has a huge range AND expressive voice. Also, writes and produces her own stuff and SOUNDS GOOD LIVE.
Hottest singer ever, should be first. - LordA117
She is a cute woman god bless you mariah nick is lucky to have you
V6 Comments
10
Gwen Stefani
I'd love to see/hear a "sing-off" between Gwen Stefani, Christina Aguilera, Adel, and Kelly Clarkson. That would be the best show ever!
HOT hot hot and :) a GREAT singer and PERFORMER
Rarely heard these days, but brilliant artist with good taste in lyrics and sound.
Brilliant, cool, fresh, great performer.
V6 Comments
The Contenders
11
Carrie Underwood
The best female singer. She has always had heart warming songs. And one that make you want to sing along to them. She is on e of my idols. Carrie Underwood has an amazing vocie and I can not wait to hear more of her music love ya Carrie. Sing long and strong. You have given me devotion to move towards my dreams because you tried for your s thank you. You are the best.
Carrie has such beautiful voice. She is capable of having strength, passion, emotion, story telling, beauty and control she has in her voice as she sings! She is at the top, as Elvis was at the top!
Carrie Underwood has an amazing voice :) She is my favorite singer. She is amazing at rifting
She is amazing and pretty
V12 Comments
12
Lady Gaga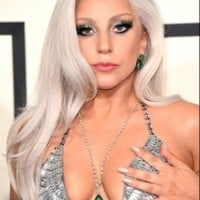 I like lady gaga because she doesn't care what others think about her plus she is pretty so I pretty much like her!
I like most of her songs like Bad Romance/Alejandro/Judas/Just Dance/ LOve Game.
Lady Gaga deserves her place in this list. She shouldn't be hated so much just because of her songs or fashion style. She just wants to have fun with life and she encourages her fans to do so too. - Ph03b3
I love Lady Gaga so much that every day I would give her a 25 dollar tip
She is not only a pop star...
She is an artist.
V9 Comments
13
Jackie Evancho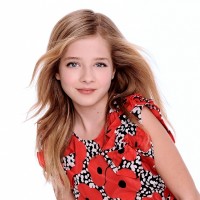 Only 13 years old destined to be the greatest singer of her generation.
Beautiful young lady with a beautiful voice and a beautiful heart.
Other teens should take behavior lessons from her. Beautiful inside and out. Her voice goes right to your heart.
Take a look at 15-year-old Jackie's new video for "All of the Stars." Absolutely exquisite. - BobG
V10 Comments
14
Duffy
Duffy has a great voice. She's very talented and with a natural beauty, which makes her one of the best singers in this world! Not only in this &quotblond category&quot but in general. Let's vote for Duffy people!
Duffy is just gorgeous! Her voice is unique and it's cool that she is in this list. I love her music style, it's a mix of Pop and Dance Music. Vote 4 Duffy! VOTE VOTE VOTE!
I just think she is great and very easy on the eyes
Great voice, great tits
V5 Comments
15
Agnetha Faltskog
Thanky ou for the music Agnetha (and, she is actually a REAL blonde). Her voice helped sell almost 1/2 Billon record units.
Best pop singer by far. She can sing any song not matter how good or not and make it sound like a masterpiece. Her voice touches the soul.
Agnetha is the girl with golden hair and a golden voice from ABBA - ekos
She can hit notes without screaming
V6 Comments
16
Debbie Harry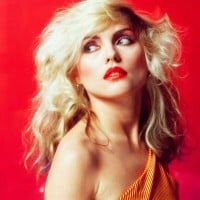 One Way or Another she is the best! Not Maria, not Denis- Debbie Harry! With her Atomic look and Heart of Glass she showed us the meaning of Rapture! Call Me, Debbie- I won't be Hanging on the Telephone. I'll keep Dreaming another Debbie to be born! The Tide Is High but I'm holding on-
You are my number one!
"Parallel Lines" is one of the best pop records, ever. Some artists escape with a few passable tunes each album, but Debbie Harry is chock-full of single-quality tracks.
Too bad, with Debbie, it ain't even the age, it's the milage, laugh out loud
V4 Comments
17
Dido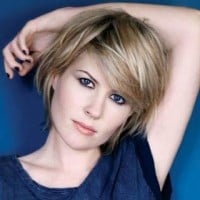 She's got a unique and interesting voice. There are loads of singers on here who aren't that good. Lady Gaga? Almost everything she sings is distorted and messed about with in the studio. - Cantonez
18
Shakira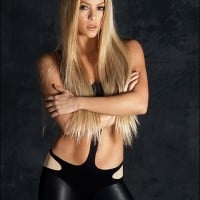 Amazing! By thw way, Lady GaGa's rubish, not blonde, a bruenet, ugly & Freemason! - shakirabigfan
Shakira is a great singer, I love all of her songs, they are just brilliant!
So beautiful that face unbelievable I would eat a mile of her cap to see where it comes from
19
Jessica Simpson
Sweet set of sweater puppets.
20
Fergie
Fergie is AMAZING! She can hol notes most female singers can't even reach!
BAdd New Item
Related Lists

Best Female Singers of All Time

Best Female Singers of the 21st Century

Best Female Singers In Concert

Most Desirable Female Singers in the World

Best Female Country Singers of All Time
List StatsUpdated 25 Nov 2015
3,000 votes
56 listings
6 years, 241 days old

Top Remixes

1. Britney Spears
2. Taylor Swift
3. Christina Aguilera

syauqi08
1. Dianna Agron
2. Ashley Tisdale
3. Ellie Goulding

WillWords
Posts
Error Reporting
See a factual error in these listings? Report it
here
.