Best British Punk Rock Bands From the '70s and '80s
Here is a list of some of the best Punk Rock to come out of Britain. If you have any more bands to add to this list, feel free to.
The Top TenXW
1
Sex Pistols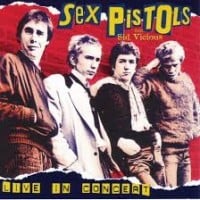 The inspiration for almost every British punk band (including The Clash). They did what punk bands are meant to do - burn up after their first album.
the sex pistols were the real definition of punk rock... everyone else on this list is great, but the sex pistols just took it to a whole other level.
What the hell would we be listening nowadays if the sex pistols never happened, I still listen to never mind the bollocks weekly,
And the live album from their 1996 Finsbury park filthy lucre tour,
If you ain't heard it get yourself a copy quick
So much to thank The Pistols for...
V14 Comments
2
The Clash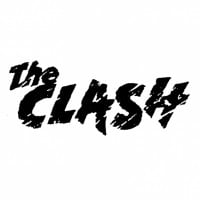 These bands are all great but you just can't beat the clash
The clash was revolutionary for punk. They took punk to new places. The clash are the gods of punk. Go the clash you deserve number one!
The Clash are well deserving of this spot, just listen to London Calling album and their debut album. America has Ramones and England has Clash!
Sold out to America. Overrated and never true punk. Punk was never ska or reggae, listen to them!
V14 Comments
3
Joy Division
The music is a not anger and energy but mood and expression.
4
Siouxsie & The Banshees
Spellbound is a masterpiece and whenever I'm born way after the 80's I'm in love with this band. I sometimes wish I was born in the 80's to see them live and hear them on radio.
After a less than promising start -notably the dismal and amateurish 'Join Hands', from 1980's Kaleidoscope onwards they couldn't put a foot wrong and ended up both punk's longest (original) survivors and one of the most creative outfits the UK has ever produced.
Out off this world thanks to the kings the pistols
'The Scream' remains one of the best debut-albums of all time.
V6 Comments
5
Stiff Little Fingers
Best punk band of all time.
I'm pretty sure they are Northern Irish. Yeah they started in Belfast.
Inflammable Material still blows me away
Working class people taking control
V5 Comments
6
The Damned
The Damned brought out the first TRUE punk record, New Rose. Full of energy, full of bite and great beat to pogo to. What more do you want?
Classic versatile group that have proven to inspire many modern groups with there lyrics and still popular today on the goth punk scene.
To top it all the unique voice of Dave Vanian!
Crap songs, crap musicians and crap lyrics...all in all utter crap!
V4 Comments
7
Crass
They stuck to their punk rocky values!
The clash, the adicts, the damned and crass
Excuse me but you obviously haven't heard Sham 69!
The best bar none
V4 Comments
8
Public Image Ltd.
John lydon is the king of punk.
There not really punk there new wave - Darby_Crash
9
Sham 69
No question...the best punk band and still doing it in 2015. From the heart and no bull, no other band ever told it from the heart like Sham 69. Always and Forever.
"If the kids are united...", nothing else to say!
Sham 69 told it as it really was. Still doing it nearly 40 years on! Pursey and Parsons legends. We come from places you don't wanna go! No other band comes close. The greatest band that ever lived!
10
Dead Kennedys
Dead Kennedy's aren't British, they're American
The Contenders
11
Buzzcocks
Unique lyrics, catchy beat and just enough anger to quench your rage.
Their combined singles (Singles Going Steady) show their real strength
12
Magazine
Excellent energy and mood they sounded unique
Great band. Great sound brilliant
13
Chelsea
Glad to see them in the top 20, as they're often terribly overlooked.
14
The Stranglers
Put their later material to one side for a moment... Anyone who saw The Stranglers in their early years would've witnessed 'punk' at it's very finest.
They were too old to be punks, too outrageous not to be. Brilliant band.
One of the best concerts live ever.
Big girl in a red dress!
V6 Comments
15The Fall
16
Abrasive Wheels
Total class band.not enough respect given to this band by the punk scene.
Shame.!
17
Peter and the Test Tube Babies
They play hard and hateful.
18
Subhumans
#1. Still together today. Way more integrity than short lived junkies.
19
Discharge
The best hardcore punk group bar none - spawned thrash metal
20The Ruts
BAdd New Item
Related Lists

Top Ten Rock Bands That Were Active During the '70s, '80s, '90s, and '00s

Best Punk Rock Bands

Greatest Rock Bands of the '70s
Best Male Vocalist In Punk Rock Bands
List StatsUpdated 27 Nov 2015
600 votes
70 listings
5 years, 262 days old

Top Remixes

1. The Clash
2. Sex Pistols
3. Stiff Little Fingers
Slatoc
1. Joy Division
2. Siouxsie & The Banshees
3. Sex Pistols
ziggy
Posts
Error Reporting
See a factual error in these listings? Report it
here
.