Countries With the Best Beaches
squire
The Top TenXW
1
Australia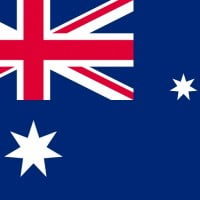 Many different types of beautiful beaches can be found in Australia. Australia is a huge country with so much coastline. This means there are so many isolated, naturally beautiful and pristine beaches. There are also popular beaches closer to the cities like Bondi beach where you will often spot celebrities. Perhaps, the best aspect of Australian beaches is the sand. Its clean, soft, perfect for making sand sculptures, going barefoot on and lying down on. Or maybe its the waves that is most appealing. They make the beach fun, great for surfing and catching waves. There is a reason why the stereotypical Australian is a surfer. There are also tropical beaches in the north with white sand and beautiful coral. Think of the great barrier reef Fraser Island. There are many vast beaches in Australia with rolling sand dunes and a large majority of australians live very close to them. When my relatives came to Australia from mediterranean Europe they could not believe the difference. When they went back home to Europe they did not want to go to the beach there anymore. While you might laugh at the idea of the "Australian beach culture", it certainly exists and is something you will notice straight away when you visit.
Australia has a wide variety of beaches that are extremely beautiful and exciting. If I want to go to the beach I can go any time I want! The nearest beach is only about fifteen minutes away and since most of the population is on the coast if you want to visit, you will be guaranteed to be a short distance from multiple beaches. Australian soil is rich in iron, that's why our sand is gold. "We've golden soil and wealth for toil! " We are girt by sea and have amazing beaches for everyone to share because of our small population so they are NOT crowded at all! It's clean and clear and doesn't smell. We have coral reefs and long wave beaches! We have beaches in the city and beaches in small towns. It's majestic.
And for the person who said that you get eaten by sharks, that's not true. Shark attacks are very unlikely and are even more uncommon in East Australia.
I &lt3 Australia
Hands down Australia has the best beaches in the world. The fact that there are so many, most of which are untouched is a testament to how good our beaches are. Australia has such a small population that its not uncommon to have a world class beach all to yourself. Sydney alone has hundreds of beaches, most of which are better than some of the worlds so called "best". That's not to say that all of our beaches are better than every other countries but all up Australia wins by a mile. For example countries like Thailand and India are beautiful and have wonderful beaches but from my experience I found that the beaches were overcrowded and the water was actually quite disgusting at times. I lived in Hawaii for awhile and I can honestly say that, although amazing, the beaches were second to those in Australia.
Best beaches in the world, bar none
V36 Comments
2
Greece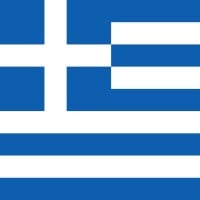 Greece has 6,000 islands and islets.. The waters in Greece are crystal clear, the colors can range from wine dark, to turquoise to emerald blue.. There are white, golden, red and black sand beaches.. Some are very shallow you can walk half a mile and still touch the ground.
Something from an other planet. An amazing range of different kind of beaches. Thousands of islands, some are rocky, some full of green, isolated beaches... Surely something for everyone. The Greek coast line is the longest in the European union.
Greece has the best beaches ever! And you should see the colour of the sea... so blue and clean and SPARKLY!
No way, no spots for surfers, not a sea more a large lake.
V31 Comments
3
Philippines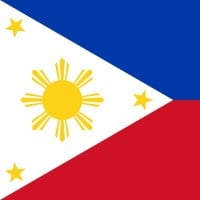 Philippines is the most beautiful country in the world, because its natural beauty is perfect. Visit Her and you will discover its mountainous land gifted with variety of animals and trees plus spring of water, like bay, beaches, coral reef shoal inhabited by thousand of marine life species. Philippines is a paradise because its land structure that surrounded by water is unequaled. The only problem is system of the government because the traditional corruption is out of control. These things cover the the natural beauty of the philippines from the eyes of the world.
Philippines is definitely a heart-warming paradise. Palawan for me overall is the best island among the 7,107 islands of the Philippines. There lies one of the 7 Wonders of Nature, which is the Puerto Princesa Underground River. I have been there and the cave is awesome and exotic. With unique carvings of rocks inside it. Anyone who keeps in touch with nature will no doubt visit it again. The Philippines is a Southeast Asian country that lies near the equator. Hence, the temperature and the characteristics of the beaches around the Philippines are proportion to it. Boracay, Coron Island and Batanes (Northernmost Province of the Philippines south of Taiwan) are the sure win! Compare the Philippines to its different Asian neighbours. China, Taiwan, Laos, Brunei, Vietnam, Singapore, what are they? Grasslands and Industrial Plants. And among the few countries in Asia that offer this kind of beauty, the Philippines has it all! It could even sum up against Indonesia and Hainan (China). We Filipinos may be recognized among foreigners as POOR, but every country got its own uniqueness. Technology to Japan, Nature and hospitality to the Philippines! May God Bless the country of the Filipinos!
Australia? US? Germany? Why are those countries even up there?! The Philippines has 7,000+ islands with beautiful, genuine white sand, crystal clear waters, and coral reefs that would make the other coral reefs look like fish crap. This country has to be at least in the top 5.
Lovely beaches pure white sand & clear water.
V37 Comments
4
France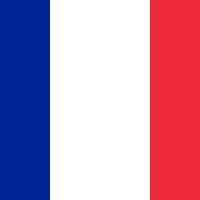 Lots of beaches along the Mediterranean sea, Atlantic Ocean.
But also Pacific Ocean, with the largest and most wonderful lagoon in the world: Bora-Bora. And so many other coral islands. And the famous New-Caledonia with the 3rd largest coral reef in the world.
And French Caribbean islands with many nice beaches.
Even in Indian Ocean with Mayotte and wonderful coral reefs, the Réunion etc..

No other European country can offer such beaches and surely few in the whole world.
St. Tropez for example
St. Tropez or cannes
5
United States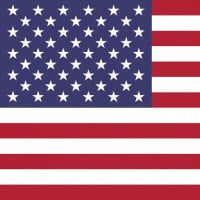 USA has absolutely beautiful beaches! The surf at all of Americas beaches are phenomenal and smooth. Hawaii has defiantly the best beaches out of all the United States, meaning the best of the world.
The us hasmiles and miles of beaches. from calm mornings in South Carolina or Party nights in Florida. We also have the best beach cities and have made living by the beach a lifestyle
Um...HELLO...Hawaii! Black beaches, white beaches, beaches with incredible views.
Don't over look New York's beaches.
V9 Comments
6
Mexico
Are you guys kidding me? Mexico's got the beaches all around the world, Go to Cancun, Los Cabos or Puerto Vallarta you will see really what a really good beach is. - yeraldoarriolaplascencia
Some Mexican beaches can combine beauty and magic Mysticism ancient cultures, and warm water to achieve a perfect relax...
The beaches in Mexico are fantastic. Best in the world: beautiful sand, crystal clear water, gorgeous sea life great for relaxing, swimming, water sports, eating and excellent atmosphere. I highly recommend Mexico.
Party, beauty and good food, are some of the things you can find in Mexico. All the other beaches are just contenders.
V18 Comments
7
United Kingdom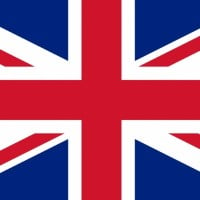 Lol how is this even on the list it rains like all year round and the only beaches I know are Brighton and Southend
Recognized by clever people and real connoisseurs UK for having among the most beautiful beaches of the world like:

Hunmanby Gap, North Yorkshire

Scolt Head, Norfolk

Compton Bay, Isle of Wight

Bamburgh Beach, Northumberland

Rhossili Beach, Wales

Beadnell Beach, Northumberland

Barafundle Bay, Pembrokeshire

And so many more, just come and see.

PS: To Italian and Spanish people, STOP your redneck comments. Believe me, your are not the best and some countries are most famous and beautiful than yours.
8
Spain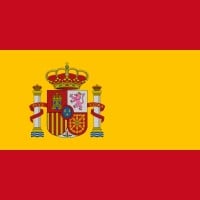 Cold water and brown water evrywhere only in Italy there are the best beaches of the world, for that reason all Spanish, German, Belgium, frecnh, america, Australian, Russian, Asia, arab... Are coming in Italy.
Seriously France and... GERMANY? Above Spain? Whoever wrote this has never been to Spain, or Germany... Spain is the country with more number of blue flag beaches in the world. It should definitely be on the top 3. By the way, is there any 'real beach' in Germany?
Just here at Hawaii we have more beautiful beaches than Spainand that in a real Ocean: Pacific one, not this ridiculous Mediterranean sea.
Country with more blue flags in the world. Enough said.
V7 Comments
9
Germany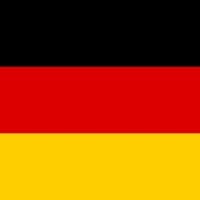 Germany's North Sea islands are blessed with gloriously long beaches and unique natural surroundings. Located in the UNESCO World Heritage Wadden Sea, the islands have a bracing climate that makes them perfect for recreational and active breaks. Fantastic accommodation, top-class cuisine and major sporting events are the icing on the cake.

And also some other ones places in North Sea as well as Baltic Sea.
Germany top 10? Are you kidding me?
10
China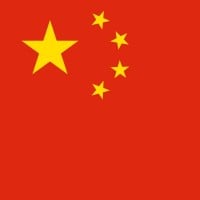 The Newcomers
?Tanzania
BAdd New Item
The Contenders
11
French Polynesia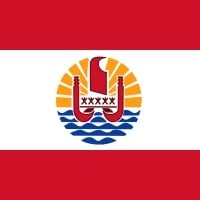 Yes, for sure, hundreds of lagoons with coral reefs in this such unbelievable and wonderful Pacific Ocean.
12
Seychelles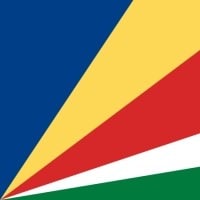 Germany? On the top of this list? It is the most weird thing ever! Just look on Seychelles' website. You will see granite rocks, white, pink and golden sands and turquoise waters. THERE IS NOT SUCH THING LIKE SEYCHELLES IN THE WORLD!
Seychelles is the breath taking country in the world the beaches are mind blowing and magical no other country compares PARADISE.
Just look on Seychelles'
V4 Comments
13
Italy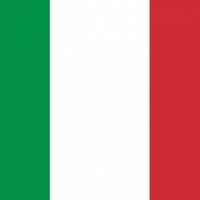 No Ocean in Italy and difficult to find a non private beach, the rest are really dirty sand, rocks and water as well.

Compared to some Ocean areas it's zero.

You don't go in Italy for beaches but for ruins.
Just here at Hawaii we have more beautiful beaches than Italy and Spain together and that in a real Ocean: Pacific one, not this ridiculous Mediterranean sea.
If you want crystal blue beaches you have to go Sardinia, its like the Caribbean in Europe. I don't understand how people like beaches with buildings right beside it... Like they do in Spain. You can't relax there with all the traffic noise and people. Beaches are supposed to be away from urban areas. The harder it is to get to the beach the better...
You have not seen any beautiful beaches if you've never seen Sardinia yet.

Sardinia offers a large variety of coastal landscapes, sandy and rocky beaches lapped by sea water with different shades of color. Lot of parts of the coast are still wild and very little crowded
V12 Comments
14
Brazil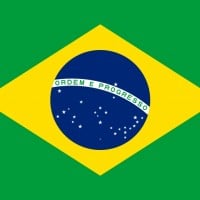 Brazil! Sparkly and beautiful, along with the rest of south america!
Australia? Sure of you want to get eaten by sharks. Brazil is so much better times better.
Australia? Are you kidding me? This must be a joke, right? Brazil should be number 1 hands down... Brazil all the way!
The best beaches in the world
V11 Comments
15
Thailand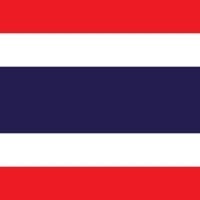 Thailand on 13th place? Seriously?
White sand, clear water and funny people
Koh Nang Yuan. Go Google and you'll know why.
16
Indonesia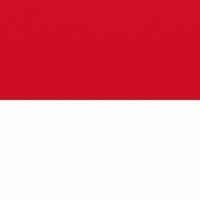 You guys don't know Indonesia man! How can USA beat Indonesia. Search Google: Indonesia beaches.
Indonesia has a very beautiful beach (it must be in the top tens) - ComelCumil
The right answer is, indonesia
V7 Comments
17
Croatia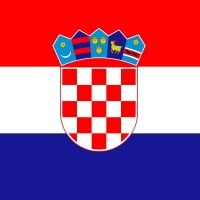 Croatian coast is the second most cleanest coastline in the Mediterranean and it has a lot of amazing beaches so it really really deserves to be on this list.
It has almost transparent water, it should be first
Croatia should be first
Croatia should be in top 5..
V5 Comments
18
India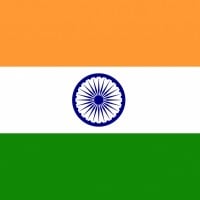 India is a big country. It is surrounded three sides by water. So there are many beaches in india. In has the world second largest beach the marina beach in tamil nadu state capital. Other than marina there are more than 20 beaches in the tamil nadu. Kerala has more than 25 beaches. Karnataka has more than 40 beaches. Andhra pradesh has more than 35 beaches. Goa has more than 15 beaches. Maharasthra has more than 45 beaches. Orissa has more than 25 beaches and gujarat has more than 35 beaches. There are approximately more than 100 beaches in india. All the beaches are nicely maintained by its respective state government and also by the indian government. All the beaches are also popular tourist destination also. So india only has the world nice beaches. Jai hind.
India, Surely one of the best beaches in the world. Why is it not in the top 10.
Because many people love hot days so its the ideal holiday.
I want my India on number 1 position thank u
V9 Comments
19
Madagascar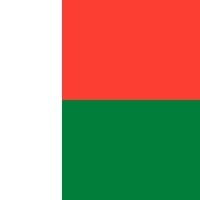 Madagascar movie is a movie and the Country of Madagascar has nothing to do with this movie.

The movie is about the Central Park Zoo in New York and its animals, animals which are not living at all in this wonderful Madagascar Island.

Anyway, you know that, and I know some of beaches there really fantastic, this year 2015, I've just been in Italy, it's so dirty, ridiculous compared with so nice Madagascar.
Here you will find 20 times more beautiful beaches than a overrated country like Italy.
Madagascar movie is so cool and pretty so I am guessing acuatual Madagascar is so much prettyer
20
Sri Lanka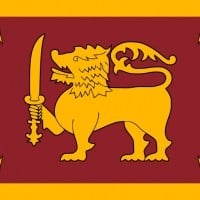 The climate is great. If you are a beach person Srilanka would be the best place, they have the best beaches in the world for surfers with golden sand beaches and coral reefs (when I went there a giant tortoise came to beach and we even got to pet it) the beaches in the east of the country are wave less!, whale and dolphin watching are also popular in some seasons
BAdd New Item
Related Lists

Most Hated Countries

Best Countries in the World

Countries with the Best Food

Countries With the Hottest Girls
List StatsUpdated 4 Oct 2015
1,000 votes
77 listings
5 years, 7 days old

Top Remixes (20)

1. Spain
2. Germany
3. Madagascar
kikodo

1. United Kingdom
2. France
3. Australia
-l-l-

1. Australia
2. Spain
3. Germany
Lalalalalal
View All 20
Posts
Error Reporting
See a factual error in these listings? Report it
here
.