Countries With the Best Music
The Contenders: Page 2XW
21
New Zealand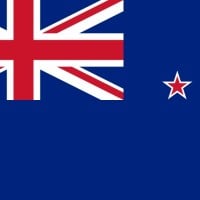 New Zealand has many talented stars that have made it to the top of the charts. Think Lorde, Kimbra, etc.
Well, we have Stan Walker (I don't know if he is a kiwi or a Australian) and that's about it...
New Zealand doesn;t have many famous singers but everyone in the country has a musical talent
The birth-place of Keith Urban!
V1 Comment
22
Mexico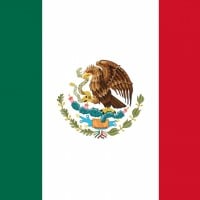 The country where the most people know how to play an instrument and where most of the people enjoy music the most
A country that knows how to compose music with different instruments and makes music sound gangster, and better than rap.
I just love their mariachi bands.
V2 Comments
23
Iceland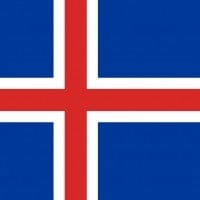 Iceland, also called the Republic of Iceland, is a Nordic island country between the North Atlantic and the Arctic Ocean. It is known as the most peaceful country on earth.
Icelandic music has such unique styles that set it apart from most music from other countries! It's really hard to miss!
The folky atmosphere to Icelandic music is very different and very intriguing.
For a tiny country, we got some pretty good artists from Iceland, man!
V5 Comments
24
Ghana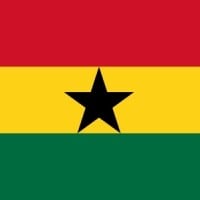 Ghana, officially called the Republic of Ghana, is a sovereign unitary presidential constitutional democracy, located along the Gulf of Guinea and Atlantic Ocean, in the subregion of West Africa.
V1 Comment
25
Russia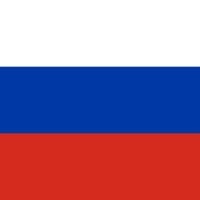 Most Russian music sound like someone torturing a chicken.
Russia's music is great, though overlooked.
The Russian music scene, though often overlooked by the West, is home to many of the greatest artists on earth. Take it from someone who has no relation to Russia whatsoever, I am simply an enthusiast. To name a few, Sergey Bezrukov and Russian band Lyube have perfectly cultivated the feeling of beautiful, nostalgic sadness, along with the historical, happy feeling that comes purely from Russian music. Vintazh and the all-girl group Blestyaschie provide some of the best pop music in the world to younger listeners.
V3 Comments
26
Philippines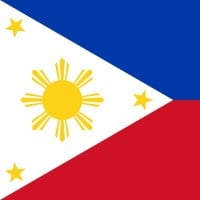 ...read more.
Among the countries in Asia with best music, we are on the 7th rank. But when it comes to singers and bands, we are on top of the quality standards of vocalization in music!
Philippines is listed at the top at singers! I'm filipino so I guess this is why I would choose this!
Great singers but without enough training and centralized music industry..
Its more fun in the Philippines
V9 Comments
27
Pakistan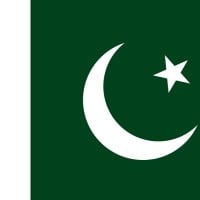 Pakistan was established in 1947 and is located in South Asia.Islamabad is the capital city of Pakistan and Islamabad is known as the world's second most beautiful capital city. Karachi, Lahore and Peshawar are other major cities of Pakistan. Urdu and English are official languages of Pakistan. World's ...read more.
Pakistani music is amazing! There are so many talented singer there and their songs are just amazing. Very deep meaning songs with beautiful voices...
How can Pakistan be on number 29 in list, as she has the most talented musician and singer.
Yes of course Pakistan is the best music country
Pakistan should be in the top of the list. Because Pakistan makes best music in the world!
V9 Comments
28
China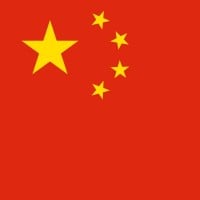 China, officially the People's Republic of China, is a sovereign state in East Asia. It is the world's most populous state, with a population of over 1.381 billion. It was established in 1949. Its capital is Beijing. The other major cities are Hong Kong and Shanghai. Chinese (Mandarin) is the only official ...read more.
Has absolutely beautiful traditional music that often convey the feelings of love and sorrow. Really shouldn't be overlooked as China have some of the most ancient and diverse cultures in the world.
China is often overshadowed by Japan and Korea. Honestly, Chinese music is the best. The traditional music is great, and so is modern music. There ExoM, Luhan, GEM etc...
Harlem Yu, Jane Zhang, the Mouth band, Emil Chau, etc. including Hong Kong and Taiwanese artists, unite for one language, Mandarin Pop!
V3 Comments
29
Nigeria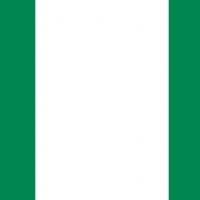 Nigeria is where its at u know the music on point the musicians on point and they are really popular
Best Musicians on the world period.
One of the top ten best in the world rankings.
Nigeria has good music
V8 Comments
30
Greece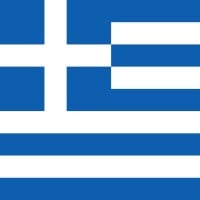 Greece, officially the Hellenic Republic, also known since ancient times as Hellas is a country located in southeastern Europe.
One of my favorite composers is from Greece and it's basil poledouris. He's composed music for movies such as conan the barbarian, Robocop, the hunt for red october, Hot shots part deux, Free willy, Con air, and starship troopers. My favorite track from him is riders of doom in conan the barbarian. It sounds so epic and grand. It's like he wanted to put all his effort into making the most awesome track ever (even though it's played while some guys burn down a village in one scene. Just a village, but it's still a pretty amazing track). It's definitely worth checking out.
The greatest artist to come out of Greece in my opinion is vangelis.
The entire country of Greece is based off music
V2 Comments
31
Austria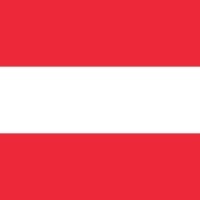 32
Turkey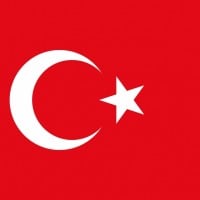 Turkey was established on October 29th, 1923. It is located in Westernmost Asia or Southeastern Europe. ...read more.
Turkey has many amazing singers and have very rich traditional instruments. This country supposed to be at least in first 10 list..
Best song ever! I can't it's so good!
Yet I don't know any Turkish song
I adore Turkish music
V5 Comments
33
Denmark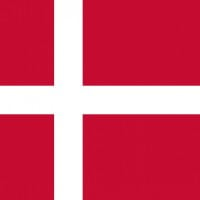 Denmark is a Scandinavian country in Europe. The southernmost of the Nordic countries, it is south-west of Sweden and south of Norway, and bordered to the south by Germany.
Who doesn't love Emmelie de Forest?
King Diamond people... and Mercyful Fate
Have you ever heard their music? It's fantastic! <3 A lot of the good stuff is danish [which is a gorgeous language so... ], but there is also a lot off amazing English songs! Check it out!
34
Portugal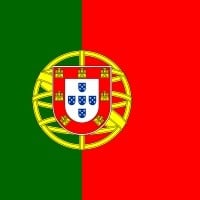 Portugal, officially the Portuguese Republic, is a country on the Iberian Peninsula, in Southwestern Europe.
X-Wife, Sean Riley, Wraygunn, Dead Combo, Vicious Five, David Fonseca and many many others
Meaningufl lyrics by artists such as Pedro Abrunhosa and Tiago Bettencourt, great Rock such as Ornatos Violeta, Xutos e Pontapes and Silence 4, and great vocals such as Marisa singing the typical portuguese Fado music.
Many artists have the ability of connecting ideologies and comedy in their lyrics, as well as pain and the most common song subjects such as love.
35
Bangladesh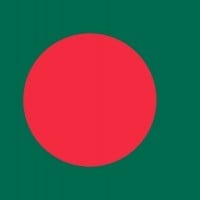 Bangladesh, on the northern coast of the Bay of Bengal, is surrounded by India, with a small common border with Myanmar in the southeast. The country is low-lying riverine land traversed by the many branches and tributaries of the Ganges and Brahmaputra rivers.
Bangladesh have a gorgeous history of music. We have legends like Lalon Shah here. Now a days people are conducting research on his music... Our folk music is really great... Beside folk music we have a wealthy pop and rock music resources. Our Rock and especially the Underground rock music probably the best in South Asia. We have bands like LRB, Miles, Warfaze, Souls, Artcell, Black, Cryptic Fate, Nemesis, James and Nagar Baul, Shironamhin, Aurthohin and many more... Who are producing some great music and also very popular in this region.
Bangladeshi music is the best in the world... Especially Folk and Rock music.
Bangladesh folk music is prolly the best folk music out there. I honestly hate the modern music of Bangladesh but the folk music such as Shah AbdulKorim and Hason Raja songs can give you a different feeling. You gotta find the right singers for the song because many use auto-tune and only a few singers are good. But the right singer for one of those songs and you will fall in love. But nothing beats English music, MJ
V2 Comments
36
Estonia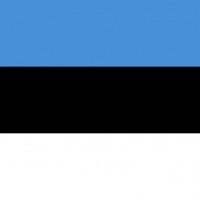 V2 Comments
37
Cuba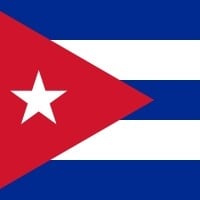 Cuba, officially the Republic of Cuba, is a sovereign state comprising the island of Cuba as well as Isla de la Juventud and several minor archipelagos.
38
Switzerland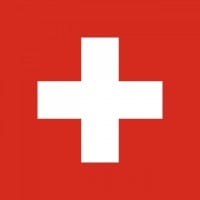 39
Thailand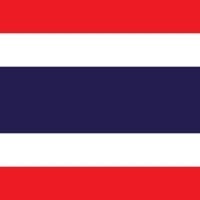 Thailand, officially the Kingdom of Thailand, formerly known as Siam, is a country at the centre of the Indochinese peninsula in Mainland Southeast Asia.
Never ever ever give up for the best rock music ever with a traditional music blend like Bodyslam with Siriporn Amaiphong, Slot Machine, among many others. #ThaiGersUniteForMusic!
40
Indonesia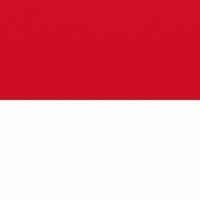 Indonesia, officially the Republic of Indonesia, is a country in Southeast Asia. Ruled by the Dutch for over 300 years, the country gained independence in 1945 . Jakarta is the capital city, located in the island of Java . Major languages are Bahasa Indonesia (Indonesian), Sundanese and Minangkabau ...read more.
If you listening music from Indonesian, my opinion best music from 'Peterpan (now change name to 'NOAH'), JKT 48, & Dewa 19'... And many more!
V4 Comments
PSearch List
Recommended Lists
Related Lists

Countries With the Most Popular Music

Top Ten Rock Music Loving Countries of Asia

Top Ten Countries With the Best Solo Music Artists
Top Ten Countries With the Best Rock Music

Top 10 Countries with the Best Heavy Metal Music
List StatsUpdated 7 Dec 2016
3,000 votes
78 listings
4 years, 295 days old

Top Remixes (15)
1. England
2. United States
3. Spain
greatesttop10s

1. United States
2. Japan
3. United Kingdom
DBUA

1. United States
2. Sweden
3. Finland
Jufin
View All 15
Posts
Error Reporting
See a factual error in these listings? Report it
here
.