Top 10 Countries With the Best Musicians
hatcher234
The Top Ten
1
United Kingdom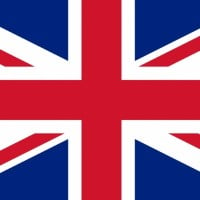 The United Kingdom (UK) is a sovereign state which consists of the political and economic union of England, Wales, Scotland and Northern Ireland. It was a member of the European Union (EU) from 1973 to 2016. The UK is well known for ancient and modern literature, its influence in world music, its historical ...read more.
America might have its share of revolutionary bands, and canada may have its fair share of overrated pop, but the UK is were everything started. The Beatles, The Rolling Stones, Pink Floyd, Led Zepplin, Queen, and many other bands literally started the majority of music genres, and they all came from the UK. Radiohead, and Pink Floyd both practically recreated Alternative Rock, and the very Genres that are Metal, Hard rock, and Rock would not exist without the Rolling Stones The Beatles, and Led Zepplin. America might have Jimi Hendrix, Nirvana, and Bob Dylan, but UK is the very basis of practically every genre of music. They influenced music from the beginning of the 1900s, and continue to influence it today. Face it people, without the UK We would just be without certain genres, we would simply be without music.
Elton John, David Bowie, Queen, Elvis Costello, Cat Stevens, Ian Dury and the Blockheads, The Kinks, The Rolling Stones, The Who, Electric Light Orchestra, Madness, The Jam, The Small Faces, Led Zeppelin, Iron Maiden, Fleetwood Mac, The Police, The Cure, Squeeze and Sade... And many many more! You just couldn't ask for more!
No, I can't stand One Direction. But, this is the birthplace of Queen. Who I will love forever. Freddie Mercury will stand forever in our hearts.
I mean who was it that managed to combine rock and opera together making it so amazing that no one can even compare? Oh yeah; Queen! Who just happen to come from the UK alongside The Beatles and The Rolling Stones who are still accounted as the best bands in the world even though they have stopped composing. No one can compete.
V 18 Comments
2
United States of America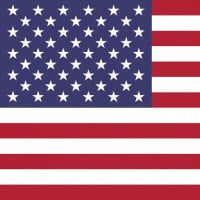 The United States of America, or the U.S.A for short, is a federal republic composed of 50 states. 48 of them are contiguous states. There are two other states, Alaska and Hawaii, which are north and south of the contiguous states, respectively. The United States declared its independence from the British ...read more.
Michael Jackson
Elvis
Temptations
Whitney Houston
Frank Sinatra
Aerosmith
Metallica
Nirvana
Bruce Springsteen
Billy Joel
2pac
Bob Dillan
Eminem
Bon Jovi
Boys2Men
Beach Boys
Backstreet Boys
N Sync
Jennifer Hudson
Earth Wind & Fire
Jimmy Hendrix
Green Day
Prince
Guns N Roses
Mariah Carey
Eagles,
Oh my god, that's just a few.
Whitney Huston, Mary J. Blige, Johnny Cash, Billy Joel, Jennifer Hudson, Beyonce, Guns N Roses, Steve Wonder, Fantasia Barrino, Aretha Franklin, Barbara Streisand and many, many, many more amazing voices!
Michael Jackson, Beyonce Knowles, Mariah Carey, Mary J. Blige, Whitney Houston, Barbara Streisand, Aretha Franklin, Backstreet Boys and to name a few. - hatcher234
The Police, enough said - JC123
V 6 Comments
3
Canada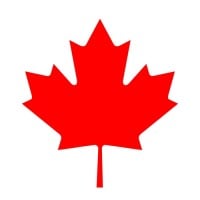 Canada is a country in North America that is next to the United States, and it's the 2nd largest country in the world (size is 9 . 985 million km²).This country has 10 provinces, and 3 territories. Canada declared independence from Great Britain on July 1, 1867. Its 10 provinces are: Ontario, British ...read more.
Patrick watson
Joni mitchell
Neil young
The weeknd
Drake
A tribe called red
Leonard cohen
Alanis morissette
Sarah mclachlan
Feist
Broken social scene
Arcade fire
The band
Coeur de pirate
Grimes
Crystal casttles
K'naan
Nelly furtado
Lhasa de sela
Austra
Rufus waiwright
Owen pallett

Just to name a few
Yeah there's those people... And more importantly there's Our Lady Peace, Nickelback, Alexisonfire/City And Colour, The Tragically Hip, 3 Days Grace, Theory Of A Deadman, Matthew Good, Rush, Finger Eleven, Billy Talent, The Guess Who, Sam Roberts, Sum 41, Big Wreck/Thornley, but who cares where they're from?!
Celine Dion, Justin Bieber, Carly Rae Jepsen, Paul Anka, David Foster, Canadian Tenors, Avril Lavigne, Shania Twain, Sarah McLachlan and more. - hatcher234
Jeff Healey and Frank Marino two of the greatest guitarist that existed.
V 3 Comments
4
Philippines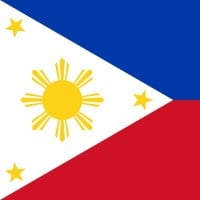 ...read more.
Charice, Christian Bautista, Billy Crawford, Sarah Geronimo, Martin Nievera, Gary Valenciano, Regine Velasquez, Lani Misalucha and more. - hatcher234
Just Charice, Lea Salonga, Sarah Geronimo, Arnel Pineda and any others. They can beat all of them. - hatcher234
V 2 Comments
5
Finland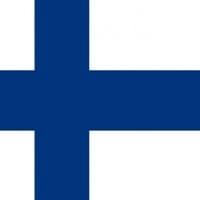 Nightwish is the only Finish band I know of.
6
Austria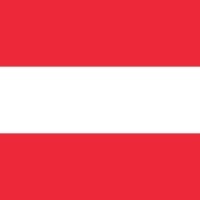 7
India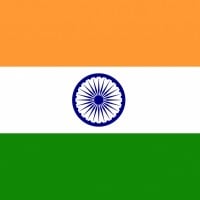 India, officially the Republic of India, is a country in South Asia. It is the seventh-largest country by area, the second-most populous country (with over 1.2 billion people), and the most populous democracy in the world.
There is no other country in the world is as talented as indians in music... I think India would be in the top because united kingdom, USA and others' singing style is like- wave your head and make a chorus, and it will be a music! They think so but the real is that music is a rhythm through which feelings are expressed and Indian music have done it... Indian music has no craziness like UK, USA and others but have the power of expressing real feelings...

If any superstar musician, band artist or singer can sing the Indian classical, Karnataki Sangeet, Dhrupads, bhatiali, vaoiya and many other Indian traditional music then I will never comment in this matter!

The above mentioned singing styles are the toughest of all types off singing! Michael Jackson, Enrique, Akon they will become speechless if they listen or try to sing this types of singing style...

But It was proved that Indians can easily sing the western music... It is not so tough but very easy!
India is the best. India make a music is heart touching music and I love Indian music and I love
Absolutely correct... Me too supporting this opinion!
Best in the whole world
V 5 Comments
8
Iceland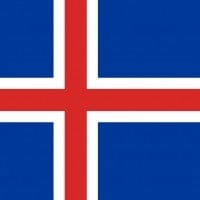 Iceland, also called the Republic of Iceland, is a Nordic island country between the North Atlantic and the Arctic Ocean. It is known as the most peaceful country on earth.
9
Ireland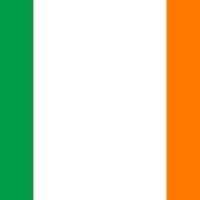 Formed in 1916 after the Easter uprising, Ireland is a small country with a population of roughly 5 million.
Enya, U2, Westlife, Celtic Woman, Boyzone, The Corrs, Snow Patrol, The Irish Tenors, The Script and more. - hatcher234
Such a small place with so many wonderful bands and singers! I believe that the ratio it's the best among all countries.
Flogging Molly are one of Ireland's many Celt acts.
V 1 Comment
10
Germany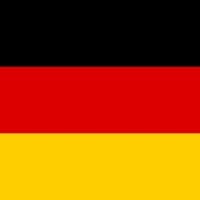 Germany was formally united in 1871 under the initiative of Bismarck with King Wilhelm of Prussia as emperor. The previous 'Holy Roman Empire', basically a continuation of the empire of Charlemagne/Karl der Grosse was dissolved in 1806. ...read more.
Rammstein, Helloween, Blind Guardian, Edguy, Doro, just to name a few.
Germany is ranked 17th?
Jesus guys, what would be music without Beethoven, Haydn, Mendlesohn, Schubert, Bach and many others? I accept the UK and US they had and have a lot of impressive musicians, but the Phillipines? Are you kidding me?
V 1 Comment
The Contenders
11
South Korea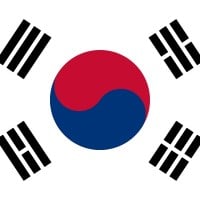 South Korea, officially the Republic of Korea, is a sovereign state in East Asia, constituting the southern part of the Korean Peninsula.
Wonder Girls, Super Junior, 2NE1, Girls' Generation, Jay Park, Rain, Big Bang, Bae Suzy, Kim so Hyun and more. - hatcher234
Exo, B.A. P, Girls Generation, Secret, HyunA, 4Minute, B2ST, Big Bang, Super Junior, 2Ne1, KARA
V 1 Comment
12
Japan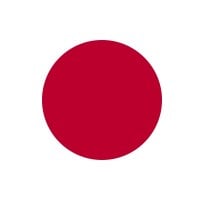 Japan is an island country in East Asia in the Pacific Ocean which has a huge capital city called Tokyo . Other cities in Japan include Fukuoka, Hiroshima, Osaka, Nagoya and Sendai . It's close to South Korea, which is on the North West of it . It has a large population of 127 . 3 million people (in ...read more.
Utada Hikaru, Ayumi Hamasaki, Namie Amuro, Koda Kumi, Yui, Kaori Mochida, Mika Nakashima, Tomiko Van and more. - hatcher234
The sad thing is that this kind of music is highly ignored because everyone looks at the high pitched music on the cover
Every country has great music but saying this music is annoying is shallow judgement
Japanese music can really affect somebody's emotions.
V 3 Comments
13
Italy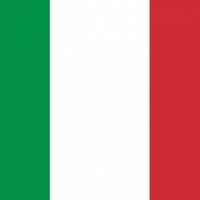 Italy, in italian Repubblica Italiana, is a unitary parliamentary republic in Europe . Italy covers an area of 301,338 km2. With almost 62 million inhabitants, it is the 3rd most populous EU member state . Located in the heart of the Mediterranean Sea, Italy shares open land borders with France, Switzerland, ...read more.
Andrea Bocceli, Lara Fabian, Lady GaGa, Dean Martin, Laura Pausini, Alice, Antonella Ruggiero, Albano Carrisi and more. - hatcher234
14
Australia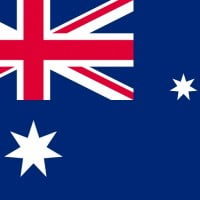 Australia, officially known as the Commonwealth of Australia, is a country comprising the mainland of the Australian continent, the island of Tasmania, and numerous smaller islands . Australia has a very warm climate and is very dry .
V 1 Comment
15
Indonesia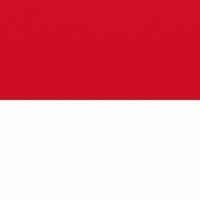 Indonesia, officially the Republic of Indonesia, is a country in Southeast Asia. Ruled by the Dutch for over 300 years, the country gained independence in 1945 . Jakarta is the capital city, located in the island of Java . Major languages are Bahasa Indonesia (Indonesian), Sundanese and Minangkabau ...read more.
V 2 Comments
16
Netherlands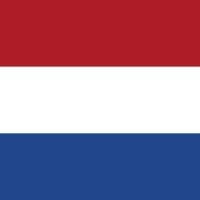 Moss, Moke, Di-rect, De Staat, Go Back To The Zoo, Voicst, Kane, Racoon and Baskerville are just some of the many talented bands that make "the Dutch sound"
Armin van buuren, afrojack, tiesto, many more
U people don't get the term dutch dj
Headhunterz, showtek, dj tiesto, afrojack, armin van buuren, golden earring... Just saying
V 2 Comments
17
Latvia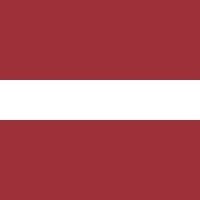 Latvia, officially the Republic of Latvia, is a country in the Baltic region of Northern Europe, one of the three Baltic states.
V 1 Comment
18
Lithuania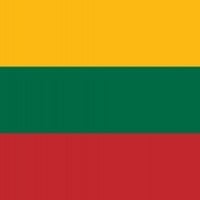 19
Israel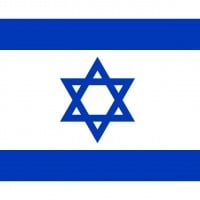 Israel, officially the State of Israel is a country in the Middle East, on the southeastern shore of the Mediterranean Sea and the northern shore of the Red Sea.
Israel combines Music and Culture from modern day music with music that's more than 2000 years old! Furthermore, many Israeli songs of the 1900s combine the history, emotions, and pleas for peace in the Middle East and really depict the struggles and lifestyles of the formation of Israel.
20
Russia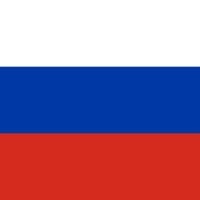 BAdd New Item
Recommended Lists
Related Lists

Best Countries in the World

Countries with the Best Food

Countries With the Best National Anthems

Countries With the Hottest Girls

Top Asian Countries
List StatsUpdated 22 Jan 2017
500 votes
38 listings
4 years, 274 days old

Top Remixes

1. United Kingdom
2. Austria
3. Finland
theOpinionatedOne

1. United States of America
2. Canada
3. Philippines
hatcher234
Posts
Error Reporting
See a factual error in these listings? Report it
here
.