Favourite Disney Villains
funkymonkey
The Contenders: Page 2XW
21
Dr. Doofenshmirtz - Phineas and Ferb
Why no one ever mentioned this guy? He is the mist hilarious of them all! He is so funny and so original. Oh and I really digs his songs. He should be on top of this list by the way. Nothing can be compared to Doof
Your kidding me! He's before the evil queen! Don't get me wrong he's awesome, but he's not even evil! He shouldn't even be on this list! He's just a guy who is trying to take over the tri state area with a bunch of inators, that turn people into llamas and deflate bagpipes! His inators always fail miserably! He's actually a really nice guy, who just had a really bad childhood. That's all. He doesn't come close to any real Disney villain!
He's the only one to have his own evil jingle. Enough said.
He's hilarious! - Goku02
V6 Comments
22
Lotso - Toy Story 3
Lotso really fooled everyone by pretending to be this lovable teddy bear and as soon as the day is over he reveals himself to be a selfish and power hungry dictator. - egnomac
Lotso fooled woody by pretending as if he turned over a new leaf.EVIL
Disney's version of Joseph Stalin.
He should be one of the evilest Disney villains.
V1 Comment
23
Bill Cipher - Gravity Falls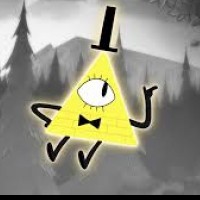 Bill Cipher is a triangular dream demon formerly existent only in the mindscape who wished to gain access to the real world. He has been running amok in Gravity Falls, Oregon since being summoned by Stanford Pines over thirty years ago. He is known for his mysterious demeanor and sadistic humor. He ...read more.
Unlike the rest of the villains, Bill is truly unpredictable and absolutely crazy.

You can easily deduce the intentions, future actions and ultimate fate of Scar, Jafar, Frollo, Hades, Ursula etc. Just by looking at them and hearing them speak for 30 seconds.

Bill is nothing like that. Bill is truly an enigma and it's impossible to truly understand what going on in his head (if he has one).

Good luck guessing Bill's course of action. I've seen all of Gravity falls and honestly I have no idea what Bill will do in the Finale (other than him ultimately losing). This is completely unlike the rest of the top 30 villains, who are so predictable that any teenager can guess the villain's course of action (and by extension entire plot) the moment the conflict starts.
Honestly, the fact that BILL CIPHER, a demon hellbent on destroying the link between the real world and the world of nightmares and bringing an armageddeon upon the world by using his powers of possession, telepathy, and overall changing logic itself, as well as tricking even the smartest of the world with pure ease with his trickery can be number 30, under a pink teddy bear, a bunch of purely comedic villains, and a villain that only gets cool for the two minutes she turns into a dragon... it kinda depresses me. Bill Cipher is easily one of the greatest villains of all time.
Bill Cipher gives off a vague sense of "am I underestimating his powers? " at all times. Coined as the Master of the Mind, Bill manages to be both flamboyant AND menacing. Seeing as Bill is set to be the main antagonist, we will soon learn his intentions, along with being given more questions.
He is SCARY! He's a brain demon from another dimension who goes back to a billion years ago! What is he any way? It's hard to understand! But he's still hilarious!
V22 Comments
24
Queen of Hearts - Alice in Wonderland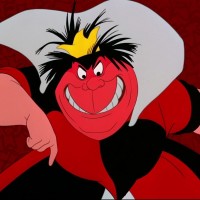 The Queen of Hearts is a character from the book Alice's Adventures in Wonderland by the writer and mathematician Lewis Carroll.
OFF WITH YOUR HEADS!
Played the Queen in a school play.
Said that line (or something like it) 18 times in 3 minutes. Yup.
25
Syndrome - The Incredibles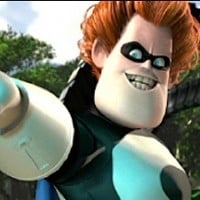 V2 Comments
26
Hopper - A Bug's Life
I love hopper and he should be way higher on this list of villains. "Are you saying I'm stupid? Do I LOOK stupid to you!? Let's just think about the logic for a second, let's just think about it. I it was up there should I be coming down here to your level LOOKING for it!? " My fave line of his! So yeah he should be much higher up on this list. :-)
V1 Comment
27
The Horned King - The Black Cauldron
The Horned King is my favorite villain because he is the scariest one I've ever seen. I think he looks better in the movie than he did in the book. I also liked his scary voice.
He has got to be the scariest Disney Villain next to Oogy Boogie and Chernabog
Scary villain he's in my top 10 Disney villains at 8th place
He's the scariest Disney villain and by far the most serious
V3 Comments
28
Honest John and Gideon - Pinocchio
I like them. Honest John is crafty, yet kinda classy and Giddy is almost as funny as Dopey (who definitely served as his inspiration. )
... And Gideon is a very clever name for the cat.
29
Zira - The Lion King II: Simba's Pride
This is the better nongay scar. Just compare their songs. Which sounds cooler? This one. Instead of heyenas she has lionesses which are arguably tougher. And she's not out for power. Its death and revenge for her. Awesome. - q1q1q1q1q1
Zira should be the number one villain in my opinion. She is ruthless, bloodthirsty, and vengeful. Those are the perfect characteristics of a Disney villain.
V1 Comment
30
Darth Vader - The Empire Strikes Back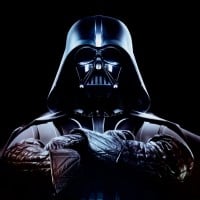 Darth Vader was the original dark lord for Star Wars. Darth Vader ruled with both fear and aggression. Originally Anakin Skywalker a young Jedi who was then seduced by the dark side of the force by Chancellor Palpatine/Darth Sidious. Vader had his limbs cut off by his jedi master Obi-Wan Kenobi leaving ...read more.
32
The Hyenas - The Lion King
Well obviously there evil, but they were sent to kill him by Scar, who would probably kill them if they hadn't killed his brother! There like the castle guards in the Wizard of Oz.
33
Judge Doom - Who Framed Roger Rabbit
When he killed that cute little toon shoe though...
V1 Comment
34
Randall Boggs - Monsters, Inc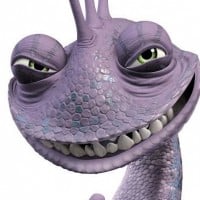 35
The Coachman - Pinocchio
Lets just say that certain stupid little boys may never come back... As "boys".
Maleficent might have cursed a small kid, however The Coachman has cursed multiple kids and sends them off to salt mines. Not even Maleficent sold Aroura to a salt mine.
He's Also Suspicious Of Being A Pedophile
V1 Comment
36
King Candy/Turbo - Wreck-It Ralph
I love him, but why isn't he higher?
Tyrannical, deceptive, actually has a back story, AND got away with his crimes for years. Also, his reasoning to Ralph about the dangers of Vanellope racing made a lot of sense. And his Cy-bug form at the end was epic!
37The Bear - The Fox and the Hound
38
Loki - The Avengers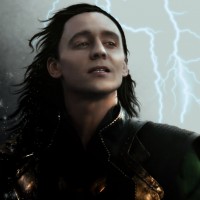 Loki is a fictional character appearing in American comic books published by Marvel Comics. He is the adoptive brother and archenemy of Thor.
My sister has a cat called loki he's very cheeky like the real loki
Why is this guy all the way down at #64?!
39Sabor - Tarzan
40
Captain Gantu - Lilo & Stitch
He is the best because he is in the stitch movie and shows, any movie that has stitch is the best.
PSearch List
Related Lists

Favourite Disney Princesses
Most Evil Disney Villains

Coolest Disney Villains In Kingdom Hearts
Top Ten Funniest Disney Villains
List StatsUpdated 25 Oct 2016
2,000 votes
111 listings
9 years, 138 days old

Top Remixes (42)

1. Ursula - The Little Mermaid
2. King Candy/Turbo - Wreck-It Ralph
3. Maleficent - Sleeping Beauty
StonePlatinum

1. Ursula - The Little Mermaid
2. Judge Claude Frollo - The Hunchback of Notre Dame
3. Professor Ratigan - The Great Mouse Detective
Infinity183

1. Maleficent - Sleeping Beauty
2. The Wicked Queen - Snow White and the Seven Dwarves
3. Mother Gothel - Tangled
DrRyAn
View All 42
Posts
Error Reporting
See a factual error in these listings? Report it
here
.