Top 10 Female Indian Singers
001asd
The Top TenXW
1
Shreya Ghoshal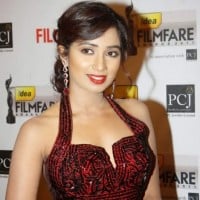 She is a versatile singer who can manage all type of songs and she has such a voice that everyone is attracted...
When I am in a sad mood or in angry mood I would listen to her music that I just forget everything...
She is the best singer I have ever heard. She knows all the techniques and her style of singing is really unique from the else's. I think so she is the top of every singer today. She is the versatile singer. She can sing in any phrase of style. You can compare her chikni chameli with mere dholna, you will get the idea that she can sing every thing and whenever she sings in the regional languages she gets involve in that as if she of that region. She is the best and she is the unique and for these reason many people and contestants are trying to copy her.
She sings really well.
she is truly a best singer of india
she also receives many awards
You are sexy and have sexy boobs
V604 Comments
2
Lata Mangeshker
She is a great singer she should be on no. 1 position that's why I have given vote her. I want all other song lovers to vote her and listen her songs which are really impressive songs. So I wish best of luck to you lata ji please sing some more beautiful songs fir your fans.
This is true, she is the mother of all singers... She is the best in all times songs. She should be on number 1 position. Any way she is already in number 1 position, so doesn't matter here. She is first and last the queen of songs.
She is named the "Nightingale of India" for an excellent reason. Her voice is so sweet and she's one of the best female singers EVER, not only in India.
Queen of voice in the world.
V141 Comments
3
K.S. Chithra
She is the most versatile singer after s janaki.. Very sweet voice.. Chinna kuyil...
I like the voice of Chitra, Alka, Sadhana Sargam and Shreya. They are the highly talented 4 female playback singers in present.
But Lata Mangeshkar, P susheela, S Janaki and Vani Jayaram are the past highly talented female singers.
Saadhanaji and Alkaji I love your voice. I give my first mark to Chitra because Chitra can sing any language like Yesudas and Shreya Ghoshal.
She is a very good singer with respect to getting the right emotions in her voice for the actor that she is singing for. Just cannot imagine " Uyire Uyire ", ' Raat Ka nasha " and a whole lot of songs where she has emoted so well through her voice.
Simply the best
V233 Comments
4
Asha Boshle
She is the best female payback singer as she has sung every type of song which is difficult a singer to sing. She has versatile talent of singing but one more thing I want to say that I can't compare her with Lata ji, because if have chance to vote for both I definitely give equal vote to both, but due to my choice of song is different I prefer to listen songs of Asha Ji.
Asha boshle are a good singer.
I love you.
I think asha ji is the best... Incredible and evergreen singer...
So beautiful. Number 1
V25 Comments
5
S.Janaki
Lata ji got Bharatha Rathna and padbha vibhushan... By the Govt. But People Choice always JANAKI gi... Lata never be than Janaki... At least not be equal to janaki ji..
All may not know about Lata ji.. She sent vani jayaram ji out from mumbai. Even she doesn't agree her sister... Too.
Capable of singing all kind of songs. She respects the others talents also. When we see her songs in videos, we think that the actress who performing in the screen is singing. I think this is the first quality of a play back singers. Her songs reflects the emotions of the character to which she sings. There may some singers K.S. chitra, P. Susheela and others having somewhat better voice than janaki. But considering varsatility, expressing emotions only in voice, respecting others, treating other singers as friends, capable of singing any person (voice modulation abilities) S. JANAKI is first singer coming to my mind. We can visualize the the character's emotons to whom she is singing.
Her songs heal mental problems... What a voice... I love her voice... She is an inspiration and role model
I'm a fan of you madam! god gave you a very biggest gift.
V106 Comments
6
Alka Yagnik
If lata is queen of melody then alka is princess of melody. She has completed more than 25 yrs in film industry. Not only hindi, she lended her voice in other languages such as bengaly, telugu, oriya, bhojpuri etc. She ruled during the 90's.
Alka has won 7 filmfare awards and 2 national awards.
She has the voice of all generation...
Alka is the best ever voice came in the world of music. Her voice is most beautiful among all the female vocals, Her voice has weight which other artificial singers like sherya and others have not. Her voice is a lot natural and it makes every one fall in love... This is why whenever its been about emotions, feelings, charm, charisma, attraction, tenderness and romance is ever thought, ALKA's voice would be at the top of their mind.
Best Female Singer Ever
Sounds lovely in her new Tamasha song, even after 3 decades!
V65 Comments
7
Sunidhi Chauhan
My favourite singer is sunidhi chauhan
She is best of the best. She hosts indian idol as well.

She got highest fan following and she is very down to earth. She is real singer and icon for young. Lots of people from all over the world likes her song.
She is the best and the undisputed queen
She is the most versatile and sexy singer and deserves the first position
Damn it
Best singer, Good Voice
V121 Comments
8
Anuradha Paudwal
The sweetest voice ever
She's my all time favourite. A very, very good singer.
She is best singer and the undisputed queen
I see her every week on sun singer
V49 Comments
9
P.Suseela
She is best female singer in the world great voice she is queen of melody
Susheela is the greatest indian female playback singer ever.. Even lata comes only second
I havbeen gone through all the lists given by many websites no one gave first priority to susheela especially in telugu there is no need to sort out list because there is only one singer who ruled out entire industry from 1955-1990 all other singers sang many less less songs compare to susheela she sang around 48,000 songs no female can reach this mark except lata please stop think who is first she is the queen of south music in tamil till 1980 she is the leading singer but strictly speaking in telugu there two combinations ghantasala&susheela spb&susheela till 1990 consider these things when giving ranks no of songs she sang in telugu is not even comparable to other singres its just 10% of her
I love her songs very much and I had so many songs of her.
V31 Comments
10
Kavita Krishnamurthy
This female singer is the best many songs that she sung with kumar sanu nice and the amazing singer I like it very much.
She is best singer in india
Most versatile, amazing classical voice, trained. Honestly, there are very very very few people who can sing the songs that she sings.
She is way better than sunidhi
V7 Comments
The Contenders
11
Sadhana Sargam
I am really felt ashame for the first on seeing my indian souls.. The singer who devoted her life for the betterment of music and the most humble and down to earth person and the face of simplicity just got vote of 5% while newly arrived singer shreya with 7% but sadhana jee singing from tender age 8 n being with us for nearly 29 years with 5%...
She has a sonorous and dulcet voice among all. Her voice was made of pure wild honey coated with double sugar glaze and dipped in the juice of fruits extracted from heaven.. Love you sadhanaji.. Live long... With gods blessings..
Sargam has sung in many Indian languages for films, television serials and music albums. She is well known for her 1990s Hindi songs and recent South Indian songs. She is the only Indian playback singer who has sung in more than 24 regional languages. She also holds a record for being the only North Indian to have won the National Award for a South Indian song. She is also a trained Hindustani classical singer. She has ventured into the southern Carnatic classical style with ease.
She is truly melodious queen of India
V37 Comments
12
Geeta Dutt
I think most of the people voting here don't know anything about singing geeta dutt at no.34! Shame on you people
The fact she's ranked 26th questions the credibility of this list.
She has the pretiest voice, I'm wondering why she is not top of the list.
13
Noor Jehan
She sang while giving expressions and in melodious tone
World number 1 singer
Queen of Music!
14
Vani Jayaram
Amazing voice of all. no one can match her talent
Vanijairam is a Great Singer. I like her voice so much.
Vani Jayaram was chosen for the Indian President's National Film Award for Best Female Playback Singer of 1975, for her work in M.S. viswanathan's Apoorva Raagangal. Shankarabharanam (Telugu), the film scored by K.V. mahadevan, gave Vani Jayaram her second National Award as Best Playback Singer of 1980. Once again, she was awarded her third National Award for Best Playback Singer of 1991 for K.V. mahadevan's Swathi Kiranam.

Her songs in the Pandit Ravi Shankar scored film Meera brought her the Film World (1979) Cine Herald (1979) and Filmfare Award (1980) for Best Playback Singer for "Mere To Giridhar Gopal".

She was awarded Tanzen Award in 1972, which she won for "Bole Re Pappihara" (from the film Guddi), one of the most popular songs in her career.

She is also the youngest artist to be awarded the Sangeet Peet Samman
15
Suraiya
Quality of song and voice too good.
16Hemalatha
17
Shamshad Begum
Her voice is so powerful and unbreakable
18
Neeti Mohan
Her voice is very soft she sang tu hi tu it was very soft voice I really like it and always my vote will go at her all the songs which she sang is very good
She is my favourite singer
Lovely singer she can sing soft as well as rocking equally good
Her song is so nice to hear and she is cute just like little girl
V18 Comments
19
Swarnalatha
The powerful voice... God cheated music lovers... Malayil yaro always delights me... Your SOUL RIP

Singer swarnalatha was sung all type of songs... Work with all music directors... And sung with all singers...
She is the one and only singer in the field of play back singing with a unique voice expression. Many others can sing the songs easily but the songs of Swarnalatha is very difficult to sing as the perfection and expression of it. Swarnalatha is the real gift of God to us. She became one of the best singer in Indian film industry only with her dedication and born talent. She was the favourite singer of M S Viswanathan, Ilayaraja and A R Rahman.
Great and she have a great talent in singing
V16 Comments
20
Sujatha Mohan
Sujatha or Suju is one of the best playback singer of this generation. Fortunately or unfortunately She did get a national award due to lot of politics inside the National award Jury. Twice she missed out once in a Tamil movie another in a malayalam movie. Her voice is sweet and melodies especially duet songs. She has rendered many songs for A R Rahaman and Vidya sagar lots of hit. She is one of the eligible person to be in top ten. Even after completing 50 years she is amazing. May god bless her to be in this industry for so many more years.

Thanks & Regards,
Your loving Fan
Anand Prabhakaran
From Palakkad Kerala.
Sujatha mohan is a versatile singer. No one can sing sujatha's expression.
Great Voice.Romantic singing bird
No words to marvellous
V22 Comments
PSearch List
Related Lists
Best Indian Female Singers of 2012

Best Female Singers of All Time
Top Ten Best Indian Singers

Best Female Singers of the 21st Century
List StatsUpdated 29 Nov 2015
7,000 votes
104 listings
4 years, 173 days old

Top Remixes (39)
1. Asha Boshle
2. Lata Mangeshker
3. Geeta Dutt
Bobin80
1. S.Janaki
2. Lata Mangeshker
3. P.Suseela
guru
1. Sunidhi Chauhan
2. Lata Mangeshker
3. Alka Yagnik
montyjakhuoo
View All 39
Posts
Error Reporting
See a factual error in these listings? Report it
here
.