Best Female Singers of All Time
hayreanmarjon
The Contenders: Page 17
321
Anastacia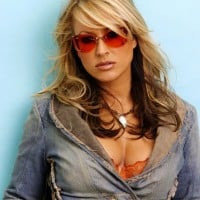 One of the most underrated singer
322
Clare Torry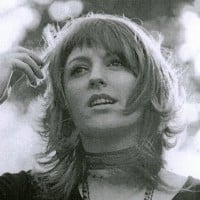 Clare Torry is a British singer best known for performing the wordless vocals on the song "The Great Gig in the Sky" by the group Pink Floyd on their 1973 album The Dark Side of the Moon.
Five words: Great Gig in the Sky. If you haven't listened to it, do.
323
Umm Kulthum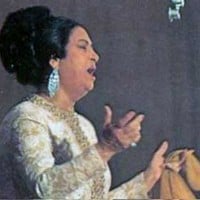 Umm Kulthum was an internationally famous Egyptian singer, songwriter, and film actress active from the 1920s to the 1970s.
324 Julie Driscoll
325 Kimberly Schlapman
326 Shakthisree Gopalan
327 Kelly Price
328
Vanessa Hudgens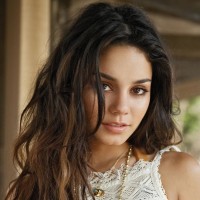 Vanessa Anne Hudgens is an American actress and singer. Hudgens rose to prominence playing Gabriella Montez in the High School Musical series.
Vanessa is amazing I really can't look at this list anymore everyone knows she should be way higher than this she is the best
wow! i love vanessa hudgens her music rocks!!!! vote for vanessa!
she's got the most beutiful voice ever n I love her on hsm - chupachup
I love your voice you are my roll model. - doctord
V 8 Comments
329
Marilyn McCoo
She has the clearest highest quality voice I have ever heard in my 50 years. She has the perfect combination of a powerful voice yet it is a very beautiful sounding voice. She is just not a superb technical singer. Her voice comes from hear heart. The songs she sings. "one less bell to answer", "love lines angels and rhymes", "if I could reach you" and others no other female vocalist could sing could even come close to singing those songs as well as her! Her voice is magical! Mariln
Mccoo is the best in my book!
Marilyn McCoo and Karen Carpenter are 2 of the best singers of all time they stand out as among the very best no question.
Crystal delivery and supple yet powerful procession: This is the carriage of the most alluring voice in all pop music. There are a number that equal her but with timbres or eccentricities that, however unflawed and minor, make their presentation distinctively unique. Marilyn McCoo, however, simply perfects the vocal as artful Jewelry.
Number 306, are you kidding me? Listen just once to "One Less Bell To Answer", then listen to anything by, say, Shakira, who is ranked in the top 10. One of the 5 best ever, no question.
V 4 Comments
330
Elkie Brooks
Elkie Brooks vocal ability is clear to all those that have good hearing. Still touring and recording, this singer is sounding better than ever. There are so many singers on this list that are a joke. Elkie is the best singer the U. K has ever produced.
Really! Can this list be taken seriously? Elkie Brooks should be way higher. So many other name on this list that really cannot be considered singers. Elkie Brooks has an amazing voice. Whatever she sings is fantastic. So many singers look up to her. She is a true inspiration to other singers. The best female singer the U.K. has ever produced.
Elkie Brooks is the best female singer EVER to come out of the U.K.
Her vocal talents are amazing. Her live concerts are a must. She still recording and touring, sounding better than ever.
She is highly respected in the music world.
It's a bit of a joke this list, Elkie should be way higher. Elkie could give MOST of these so called singers a run for their money
V 13 Comments
331
Angeline Quinto
The Heir to the throne of the Asia's songbird. She is new to the industry but she's gaining her own mark very FAST. Her album reached Gold status in a month. Give her a few more time and we'll be amaze of what more she can do. Definitely a superstar in the making.
I love her! Her great voice and personality will make her the next biggest star in the Philippines.
Go Angeline... we love you.. and always still humble
V 5 Comments
332
Connie Francis
The versatility of this amazing singer is unsurpassed.
Should be first lady of Rock and Roll... "Stupid Cupid" "Lipstick on Your Collar" "Who's Sorry Now" from 1957-59.
Let's get Miss Connie Francis Nominated now...
Flourished in major languages and brought rock and roll and pop to Germany, Japan, Italy, Sweden, England and on and on. KUDOS!
Every has a favorite singer and I respect their opinions to feel the way they do. I must chime in here, however, and cast my vote for the ever lovely; talented; and gifted Ms. Francis. She is, in my opinion, the only thing that matters in music whether it be in her hey day, today or as we move forward. I a-b-s-o-l-u-t-e-l-y love this woman....always have and always will. God Bless You Concetta Maria Franconero!!!!!
Connie Francis,has always been respected in Brazil for her great talent, mainlyher ability to sing in forein languages inclding Portuguese.
Besides, no other singer has that much love and respect for her fans as Connie does. We in return, love her to death and are very loyal and supportive.
I do hope that she comes back to Rio soon. We miss her a lot.
- JulioFromRio
Should have been inducted in Rock Hall of Fame the first year!
V 22 Comments
333
Doris Day
The dummies think of her only as an actress, failing to realize she started out with the Big Bands... Les Brown and others. That's if they even think of her at all, but this gal was the whole package and she dominated her era like no one has since. Don't believe me... Just look up her awards and chart success. Not only was her voice spot on but her phrasing and song interpretation were impeccable. And to think the likes of Miley Cyrus are considered great singers... No wonder this world is in the shape it is.
One of the greatest singer of the Great American Songbook. Perfect pitch, interpretation, vibrato and a tone clear as bell. Besides, the biggest selling female singer in the 50's. She had the third most-selling album in the 50's (first by a female artist). The greatest!
Doris Day Is The Best Singer In The Whole World. No-ones Voice Will Ever Compare To Hers Because She Has Such A Distinctive And Beautiful Voice. Love You So Much Doris..!
I really fell in love with this woman, she is beautiful, has a wonderful voice and her songs and films will go on and on. She put feeling into her songs, you could listen them all night and picture her on stage. Such a wonderful person.
V 7 Comments
334
Cascada
She's amazing, she is the queen of dance, I'm addicted to her songs. Her version of Last Christmas is the best you can find
Good singer... It's not that easy singing songs that fast!
She's also bilingual!
335
Elis Regina
Elis Regina (March 17, 1945 - January 19, 1982) was a singer of Brazilian popular music who achieved great success and recognition during her lifetime. She remains one of the most popular and beloved stars in Brazil.

Elis has everything, but I'd like to highlight her versatility and the way she could live all the song's emotion in her interpretation. Indeed, one of the best singers of all time.
Elis is one of the best singers ever. She has a voice that can be recognized so easily like Karen Carpenters. so beautiful
V 1 Comment
336
Ziana Zain
She is the best singer not only Malaysia but also Asia. she is the true Asia, s Pop Queen.. Nobody can beat her. - puteriselasih
she has proven it, her and mika nakashima are my favorites - ronluna
Her performances in her unplugged live concert was amazing... just blown my mind away... her energy to sang high pitch songs just unbelievable... and for almost 2 hours concert.. hm deserved to be in top 20
I think she is 1 of the best female singer in Malaysia. The high pitch just blown me away
She is a beautiful single too.
Th
V 7 Comments
337
Alison Moyet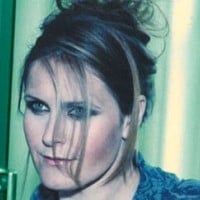 Geneviève Alison Jane Moyet is an English singer, songwriter and performer noted for her bluesy contralto voice.
awesome voice, love the song invisible
dark & sultry like velvet with a twist
She has incredible range in her voice unique in so many ways from her solo career to her days with YAZ... I love her voice it is amazingly beautiful and unique...
V 1 Comment
338
Harriet Wheeler
She has a voice that can tame the savage beast. Just a gorgeous sound, she certainly deserves to be rated higher than a whole lot of singers presently above her. There must be a lot of people (particularly Philipino's) flooding the place with votes.
Harriet Wheeler, without a doubt, has one of the most incredible voices EVER! She should easily be in the top 10 of all time in my opinion. It's just that 'The Sundays" were never a huge commercial success machine like a Whitney or Beyonce for examples. Her voice has always stirred my soul with every note she belted out with such range, power and command like no other. Truly a unique talent. We miss them so...
I still play all of my Sunday's cd's regularly. Harriet's voice is a real positive mood changer, she takes me to a beautiful and peaceful place every time I hear her sing.
Pure voice - great range - could have done so much more...
V 10 Comments
339
Stephanie Mills
She was also a great singer and performer, she made that song "HOME" from the wizard of oz very famous.
One of the most beautiful voice in the world! Listen to " Night games "
340
Jennifer Love Hewitt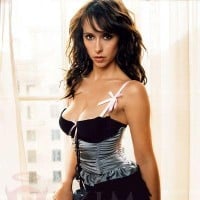 Jennifer Love Hewitt's voice
is so beautiful just like
her acting career and her future.
Hey people download this song
called Bare Naked by Jennifer
Love Hewitt, you'll love it.
she so wonderful,and great voice.
PSearch List
Recommended Lists
Related Lists

Best Female Country Singers of All Time

Best Female Rock Singers of All Time

Top Ten Female Singers With the Best Talent/Voice of All Time

Most Beautiful Songs from Female Singers of All Time

Top 10 Prettiest Female Singers of All Time
List StatsUpdated 23 Jan 2017
153,000 votes
1,135 listings
10 years, 283 days old

Top Remixes (414)

1. Mariah Carey
2. Aretha Franklin
3. Patti LaBelle
leojosh

1. Katy Perry
2. Alison Krauss
3. Jessie Covets
Lyssa

1. Christina Aguilera
2. Beyonce Knowles
3. Whitney Houston
ChristinaBSITW
View All 414
Posts
NO ONE BEATS WHITNEY!!! PROOF BELOW>>>>>
Sierra
best female singers
visitor
Dionne Warwick
visitor
Error Reporting
See a factual error in these listings? Report it
here
.