Best Female Singers of All Time
hayreanmarjon
The Contenders: Page 21XW
401Tiffany Evans
402Shweta Mohan
403Bhavatharini
404
Tammy Wynette
Tammy was the "First Lady of Country Music" because she was the first woman singer to sell a million copies of an album. She actually sold more than five million copies of Stand By Your Man! She was also known as the heroin of heartbreak because of her troubled life and that little tear drop in her voice.
Tammy is so unique among female country singers... what a sweet voice! when I listen to her singing "stand by your man" it always brings back memories of more innocent times.
Tammy had a great sound and at a concert I attended stayed after show to sign autograph photos, one of the greatest in country music.
V1 Comment
405
Ruslana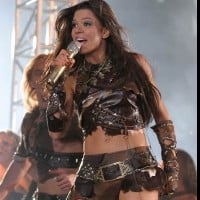 Powerful and exotic voice. Beautiful and exciting songs. She is the Ukranian pop diva that is Ruslana.
The most amazing singer in the world. She is a diva indeed! She rocks the stage and the audience never want to let her leave the stage after she sings! She has an unique style in her songs based on some ancient rhythm from the Carpathian Mountains. She is definitely one of the best singers in the world!
Powerful voice which can destroy mountains - Alexandr
406
Tina Arena
What a fantastic singer. Listen to her belt out a cover of "Call Me" or one of her own compositions such as "Heaven Help My Heart". It is spine tingling. Add to that she also sings in French. What an artist!
LISTEN to "Burn" or "Chains" and you'll be swept away. Research more about her and her songs. That's just the beginning!
Tina has an incredible voice. Listen to her and you will be hooked.
She can belt out an up tempo number or caress your soul with a heart wrenching ballad.
V1 Comment
407
Giorgia Fumanti
I saw her live, she serenaded me, and fell in love. The most beautiful, powerful and well controlled voice by far. Buy her CD, you won't regret it... I had to. The only others even close are Celine Dion and Sara Brightman. All the women ranked above her don't have the whole package. Take for examples, Sarah McLachlan: Sweet voice but not very powerful or as well controlled. Christina Aguillera: Powerful and well controlled, but not as sweet. Don't get me wrong, I love these ladies too, especially because they have amazing song writing abilities too, but pure singing, they can't compare with my lovely, the one, the only Giorgia Fumanti.
Giorgia Fumanti is certainly one of the most amazing singers I have ever heard. I saw her perform at the Royal Albert Hall and her voice touched all. Gor her Cd From My Heart at the time, simple fantastic and her new one just released Elysium even better.
Her new Cd "From My Heart" is amazing showing off her immense talents and singing from Her Heart with such passion and love. I have seen her in Concert, too, and think she will soon be known to everybody as one of the greatest singers of all time. - Penguin
I saw her for the first time at the Hampton Court Festival... Was blown away. Ordered her album From My Heart and it is a gem... Just ordered her new CD Elysium... Even stronger... I am surprised that I had never heard of her before... She is also stunningly beautiful and classy...
V11 Comments
408
Sertab Erener
The top Turkish female singer in this list, she should climb the ranks as of her high performance
You must listen her. She takes you from yourself with good-voice...
She is the best singer and she represented her country(Turkey) in eurıvission Turkey won. She rocks and so does Turkey
409
Mika Nakashima
I heard many people who said that she is skinny and what's the matter with that. she is beautiful and have an amazing voice. - ronluna
beautiful singer and voice, one of the greatest singers in japan in terms of pop, rock - ronluna
410
Nina
Nina is the one and only Soul Siren of the Philippines as well as of Asia. When you say versatile its Nina. Very talented diva. She can sing any genres add to it she can also dance as gracefully as you can imagine.
Nina seems to be one of the greatest vocal not only in the Philipiines but in Asia... She can easily do the whistle note and hits the high chest notes.. She's so wonderful and beautiful inside and out... So open the gates The SOUL SIREN IS COMING...
No One does it like the Asia's diamond soul siren, And the First to reach a Diamond award in record album sales in the Philippines.
One of the best vocalist in the world..she can do coloratura passages easily and she has great vocals hitting a high note.... She's truly a soulful singer... a true FILIPINO talent!
V1 Comment
411
Anastasia Lee
Anastasia Lee is Young but Best Female Singer of All Time!
Superb Singer and Wonderful Performer on stage. Fresh Breath of Air in Classical. A+
Incredible Personality and Talent
V2 Comments
412
Donna Fargo
I can't believe Donna is at #130 on this list. Donna was extremely popular throughout the 70's and 80's and charted some of the biggest crossover songs. I can remember "The Happiest Girl in the Whole USA" and "Funny Face" playing every 10 minutes on the radio! As I would change stations, their she was! She also went on to place several more songs on the charts and despite her battling M.S. for nearly 30 years, she still is going strong with writing books and greeting cards and recently released a new song called "We Can Do Better in America"... A song that really speaks the truth about what's going on in our world. Donna is a legendary artist who has filled our hearts with song and music that will last forever.
Donna Fargo captured million of fans in the 70's and 80's with her heartfelt country tunes. Donna was one of the few country singers to crossover to pop, which she did in a big way. Donna Fargo also brought youth to country music in the 70's.
First woman in country music to have 2 million selling singles in a row
413
Natalia Oreiro
she's so beautiful. her voice so good and so amazing. she need to be in higher levels.
V1 Comment
414
Vanessa Amorosi
YouTube "Start It"! And she matches that talent with all of her live performances.
That is all.
415
Susan Boyle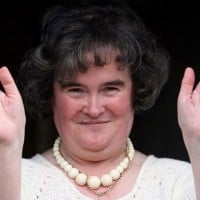 Obviously, these polls aren't highly visible to the world of Adult Contemporary music fans. Susan Boyle is in the news every year as the most amazing voice. Her power is well known from her audition on through four top albums with #5 on the way. Her recent tour has sell-out crowds at every stop on their feet and amazed at that voice and personality.
Having just heard Susan Boyle in concert in Dundee and twice in Glasgow, I have no hesitation is saying that Susan Boyle is for me the best singer in the world. The purity and power of her voice are incredible and consistent throughout a 2-hour 24-song set.
A gifted talent. I first heard her in the song "I Dreamed a Dream". I loved her voice when I heard the "Cry Me a River" (first edition). I think "Return" from her latest album "Someone to Watch Over Me" is one of the best for her skills.
It was great to watch her on Come in Second Place on British Has Got Talent!
V2 Comments
416
Rossa
Rossa has amazing voice and her songs always become hits
You must vote Rossa, she's the best singer in Asian
Her voice is tunable very very very and very much!
I vote rossa because rossa is the best voice
V3 Comments
417
Trisha Yearwood
There hasn't been a singer to match Trisha Yearwood's remarkable and stunning vocals...she can nail any note with such power. One of the best female vocalists in the history of any genre.
Hard to match her for power and passion. She's never been "out of voice".
the best female vocalist in a long time

418
Lani Misalucha
Lani has the best voice ever!!! Here are some of her specialties:
1. She has an operatic voice.
2. She is a soprano
3. She can mimic almost every popular singer from celine to whitney.
4. Her whistle register is very mellow.
5. She has one of the best qualities in the world.
6. She is very and I mean very very versatile , she can sing from arias to rock.
7. She has a very powerful voice.
8. She belted an F6.
9. Celine Dion personally watched her show in Las Vegas.
10. She has an incredible voice and range.
She should be part of the top 5.
Opera singers do not belt.
I myself am an opera technique student and I'm very pleased that at least there's one person on this entire list who is trying to comprehend and portray actual technique. Mariah Carey's mother was a mezzo-soprano.
She 's good but not operatically good. When it comes to technique she's not flawless
Lani Misalucha is the best,I agree with all the comments above.I watched her 5 times from california to philippines to vegas.She never failed to impress everyone watching.She is a gem to be discovered by the world.
lani misalucha, 4 me is the best female singer ever... very world class singer. she can sing any song . . .

419
Gloria Estefan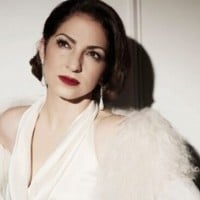 Her voice is so warm, tender, and yet strong and skillful. I think she's criminaly underrated.
V3 Comments
420
Loreena McKennitt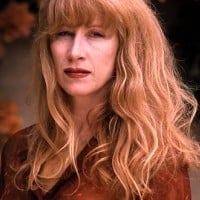 Loreena Isabel Irene McKennitt is a Canadian musician, composer, harpist, accordionist and pianist who writes, records and performs world music with Celtic and Middle Eastern themes.
Whoever has not heard this woman sing then they are missing out. Her voice is soft and clear and absolutely beautiful. I can listen to her sing all day long. Try Penelope's song it will bring a tear to your eye.
Her voice has a clairvoyant property to it that echoes feelings rather than words. Her Celtic sound is a refreshing change from mainstream songs.
Laugh out loud at all these record industry productions ahead of Loreena. Wake up you lemmings.
Celtic / new age virtuoso with the smoothness of silk and the clarity of a spring rain. She belongs here.
V5 Comments
PSearch List
Recommended Lists
Related Lists

Best Female Country Singers of All Time

Best Female Rock Singers of All Time

Top Ten Female Singers With the Best Talent/Voice of All Time

Most Beautiful Songs from Female Singers of All Time

Top 10 Prettiest Female Singers of All Time
List StatsUpdated 10 Dec 2016
152,000 votes
1,121 listings
10 years, 239 days old

Top Remixes (413)

1. Mariah Carey
2. Aretha Franklin
3. Patti LaBelle
leojosh

1. Katy Perry
2. Alison Krauss
3. Jessie Covets
Lyssa

1. Christina Aguilera
2. Beyonce Knowles
3. Whitney Houston
ChristinaBSITW
View All 413
Posts
NO ONE BEATS WHITNEY!!! PROOF BELOW>>>>>
Sierra
best female singers
visitor
Dionne Warwick
visitor
Error Reporting
See a factual error in these listings? Report it
here
.