Greatest Artists and Bands of the 80s
The Top TenXW
1
Michael Jackson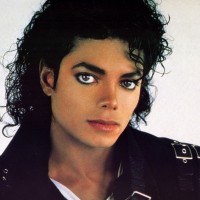 He rocked the world for 45 years, he's my #1 artist in the world, MJ FOREVER - SmoothCriminal
For me, Michael Jackson is the greatest entertainment Ever! He should be the winner!
What is MJ in second? I haven't even heard of A-Ha. Michael Jackson is one of the best singers of all time, let alone just the 80's. MJ is amazing and we need to get him up to #1!
I've never seen anyone who can sing or dance like Michael Jackson. His music has a beat which you can catch on to, he was a very talented man.
V46 Comments
2
A-ha
A-ha is a classic pop band; plus the singer has an amazing voice with an astonishing range, plus the other two are really good songwriters, and all of them know how to play their instruments.
Well earned number 1. For the guy who sad a-ha only had 2 albums then he is wrong they had 9 full length studio albums. I don't have anything against Michael jackson but for me nothing beats a-ha. There is no song I would say 100% sure is my favorite. But I guess it would be one of these: train of thought, hunting high and low, take on me, scoundrel days, I've been loosing you, Manhattan skyline, the swing of things, stay on these roads, the living daylights, the blood that moved the body, move to Memphis, crying in the rain (even tough it is a cover) summer moved on, lifelines, forever not yours, holy-ground, birthright, foot of the mountain, the bandstand. OK I KNOW I LISTED ALMOST ALL OF THERE HITS BUT THAT SHOWS HOW MUCH I LIKE THEM
a-ha is unforgetable and their music will still live on, the best band ever and live amazing, and a true pearl in todays music business, even after their farewall, will never forget the megastars from Norway.
The soundtrack of my life, you gaved me so much.
God bless you.
Great band and back wit a cracker of an album
V38 Comments
3
Bon Jovi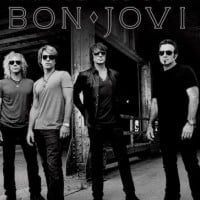 okay you have got to be kiddin me?!? Bon Jovi isnot number ONE? uh hello doesn't anyone have any sense? they have to be the most well-known and popular band ofthe 80s but there are many other good ones not on this list... wheres def leppard and journey, AC/DC... hello... AWESOME! - Asianavynuke
bon jovi is the greatest band of the 80's here some facts to back that up.Their 1986 album slippery when wet had two consecutive number #1 hits he first rock band to do that and their 1988 album new jersey had five top ten hits the only rock band ever to do that. and their still good today making numerous 23 years later
OH we're halfway there oh oh we're livin on a prayer! Take my hand and well make it I swear Oh oh we're livin on a prayer
Rocking awesome group! Love their tunes!
V12 Comments
4
Guns N' Roses
I think guns n roses is the best rock band ever because they a class apart

They re-defined what rock n roll should be, when hair-metal rock started becoming a parody of itself.
guns n' roses have a very unique style and its very memorable - ronluna
I LOVE THEM one of they're songs were for my brothers graduation
V8 Comments
5
Queen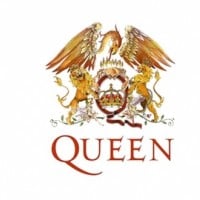 Queen songs in the 80's were so good especially Under Pressure song as soon as you hear that bass riff you automatically feel very 80's and totally rad and Another one bites the Dust was their best song in the 80's especially how Freddie Mercury sing the song they said he sang the song so strong his throat was bleeding and now that's what you call artists and if you can make the crowd clap their hands during the verse when Freddie Mercury sings Radio Ga Ga and every time he says Radio Ga Ga the crowd claps their hands that's pure genius and very 80's.
Queen deserves this spot. They just never stopped making great songs (they have three greatest hits albums), not to mention they're practically a household name at this point.

But Under Pressure kills me. It's a great song, but for some reason it's the only reason most people know Queen. "Hammer to Fall" is much better.
Heart is WAY over-rated. Queen is by far the best. - ObsessedwFreddie
These are the best
V11 Comments
6
Madonna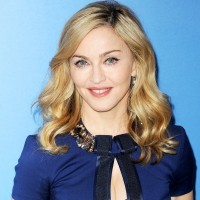 No one makes music for the ages like her.She is the sound of the generations she has performed for and will be.
Madonna defined the 80s
The 80s without Madonna would have been like a hamburger without the meat!
Loved her song, Take a Bow. That was a great tune!
V7 Comments
7
The Police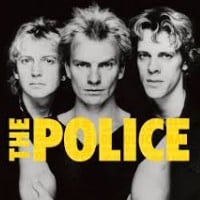 Sting, Stewart Copeland and Andy Summers fused sounds that took the music industry by storm. Even in the short time they were together they created classics.
They made great music and were on top for a bit. It really sucks that they broke up.
Who doesn't love the Police! Great music!
8
Metallica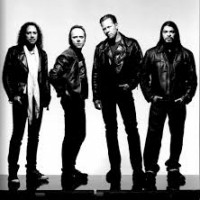 Kill em' all,ride the lightning,master of puppets,...and justice for all.Some of the greatest metal records of all time.All the post 90s stuff is terrible except maybe Death Magnetic which is a great comeback album. - Chris-1
how is metllica not in the top ten?
some of the best metal songs ever came from metallica in the 80's...master of puppets,one,ride the lightning and orion just to name a few. - Rigney89
They're in a class by themselves well metal yeah of course, but we're talking' 80's - not so much 80's but they are loved.
How isn't metallica number 1
V5 Comments
9
Heart
Heart was very underrated coming into a world dominated by male rockers where women were disco queens or dance artists. They blazed through the 70's 80's and 90's leaving some great songs and guitar riffs.
Heart is awesome duh
10
Bryan Adams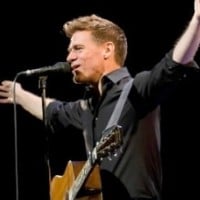 Extremely talented and a personal favourite of mine. Bryan Adams manages to pull off some lively, rocky songs E.G. "She's only happy when she's dancing", "Summer of 69" and "Can't stop this thing we started" and he can pull off some very relaxed, slower songs such as "Star", "Heaven" and "Everything I do, I do it for you" so whatever mood I'm in, I can turn on some Bryan Adams and I won't be disappointed. With such a repartee of fine rock music and slow, romantic music. Bryan Adams has stuck out for me as the greatest musician of the 80s and of all time. Honorable mentions go to definitely Leppard, Whitesnake and Bon Jovi
Bryan Adams also contributed to the soundtrack to Don Juan DeMarco (1995). - playstationfan66
He is one of my all time favorites! Sings a great variety of music! 1
The Contenders
11
Prince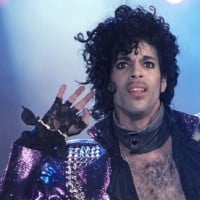 How is it that this man Prince, is admired and respected and acclaimed by musicians and songwriters all around the world, writes his own songs, plays every instrument, sings, produces, dances... For one man to have this much talent is obscene!
There are few musicians out there that can play instruments, sing, write music and entertain. Just the song 1999 was an anthem for all in the 80s and 90s every new year started with that song. THE ICON...
Prince is a legend he brought music together he had his own original sound. He brought in the flavor of the 80's with his own twist. He could rock like ACDC, soul like James Brown, dance like Michael Jackson, yet he could grab your attention with his incredible style.
He is definitely a Hottie!
V7 Comments
12
Motley Crue
These guys partied hard and knew how to rock and roll. Sex drugs and rock and roll is and was a lifestyle only few people can survive.
Best rock band to survive the 80's. Could have been much bigger but they were their own worst enemies.
13
Ozzy Osbourne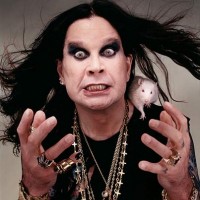 Appeared in the soundtrack to "It's a Boy Girl Thing" (2006). - playstationfan66
14
Van Halen
Van Halen has to be one of the greatest bands of all time. Eddy rocked on the guitar, Alex was awesome, Diamond Dave was one of the most entertaining lead singers ever, and they didn't start as a boy band, put together by executives to make money. They just rocked it out.
The Mighty Van Halen is 34? No way. Vote up Van Halen! Guns N Roses had 1 album in the 80's. A-Ha had one hit, Van Halen changed rock and roll forever! - vlozon
The talentless pop artists in the top ten will never be better than van halen.
Love Van Halen! They Rock!
V8 Comments
15
AC/DC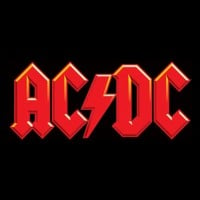 What? Acdc is one of the best bands ever. Not to mention the 80's. These guys should be first with Rush second and Van Halen third.
16
Bruce Springsteen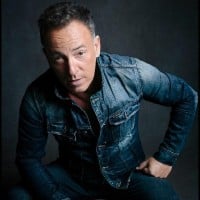 After the 60's (Beatles, Stones etc) Springsteen is the next biggest influence in rock music. In the 80's he should rank number 1
He along with Prince released four masterpieces during the eighties.
Best singer of all time plus he plays the harmonica
Bruce should not be no. 15 on any list
V7 Comments
17
Aerosmith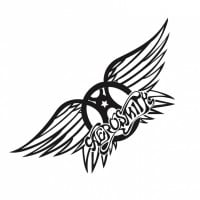 I do believe there were better artists in the 80s, but Aerosmith isn't getting enough credit, especially for hanging on when they flopped in the music industry, because they ended up making one of the hugest comebacks of the 20th century, topped only by Elvis. Most artists gave up when their music took a turn for the worse, and I respect Aerosmith because not only did they refuse to give up, they also made some of the most classic rock songs of the 20th century in doing so.
Steven Tyler's daughter, Liv Tyler, appeared in Armageddon (1998). If it weren't for Aerosmith, The Polar Express (2004) is just another horrible Children's Christmas movie. - playstationfan66
The 80's really were up for grabs amongst everyone. I will however give my vote to Aerosmith for the longevity of how much love we can have for their music.
The best every DREAM ON Madonna
V7 Comments
18
Def Leppard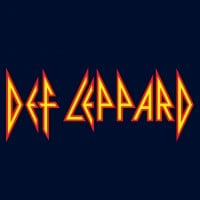 How is definitely leppard not in the top 10? They're undisputedly my favorite band of all time, and they've had tons of hits. And yet, aha is second place, even though the only song they have that could even compare to any definitely leppard song is take on me!
Definitely Leppard is one of the greatest bands to rule the 80s. Everyone has heard of a lot of their songs. Pyromania was one of the greatest albums of that decade!
Just look at how many copies Pyromania and Hysteria sold
Love definitely Leppard especially, Photograph!
V5 Comments
19
K.S. Chithra
Yes, Chithra is great artist from 80's - bradman
In 80's Chithra is New face. But she capture the music world in a single song - clinten
20
Whitney Houston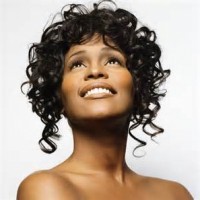 The most beautiful and amazing woman to live on this planet!
She is the business. The best voice ever
Queen of the eighties if not pop!
Queen of pop and 80s
V4 Comments
PSearch List
Related Lists

Top Ten Music Artists/Bands That Make You Think of the 80s

Greatest Artists and Bands of the 90s

Best Artists and Bands of the 21th Century
Greatest Rock Bands of the '80s
List StatsUpdated 28 Nov 2015
4,000 votes
154 listings
8 years, 67 days old

Top Remixes (18)

1. Michael Jackson
2. Guns N' Roses
3. Metallica
musicmogal1986

1. Metallica
2. The Police
3. Prince
Toraqi

1. Michael Jackson
2. Van Halen
3. The Police
greatesttop10s
View All 18
Posts
Error Reporting
See a factual error in these listings? Report it
here
.