Top Ten Greatest Actors
The Contenders: Page 15
281
John Barrowman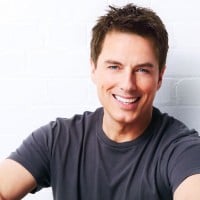 Love this man! He is a talented actor, singer, loyal husband, funny man!
282
Viggo Mortensen
Viggo is one of the most talented men and one of the few people remaining in Hollywood who actually act completely. I have never seen him portray a character that I couldn't buy. Amazing, and he was absolutely perfect as Aragorn I don't think anyone else could've been one tenth as good.
This man captured my senses, and my mind; very few have done that, and I've been around!
One of the most talented and interesting actors of our time
Would love to see more of him in upcoming films.
V 2 Comments
283
James D'Arcy
Amazing talented actor with great range, versatility and depth in his acting. Lovely gentleman, always humble and gracious, and unafraid to explore a wide variety of roles. It's always a surprise and a joy to watch him in any role.
He is underrated & amazing actor. Very versatile in his own way, he can give what the audience wants in every aspect of his acting. Can't wait for more films & brilliant roles for James this year!
A Very, very handsome and wonderful british actor. He's worked on many T. V series and lots of films. My favorite his work is "Cloud Atlas (2012)" now. He was amazing in this film as Sixsmith and an Asian Interviewer. He was beautiful when he was young like being in a role Nicholas Nickleby, and he's getting hotter every year, too.
V 2 Comments
284
Eddie Redmayne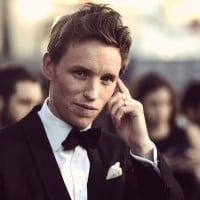 He's an Academy award winner and a great singer! He's absolutely fantastic! How is he not higher up? 517? Ridiculous!
V 2 Comments
285
Nathan Fillion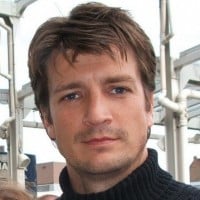 Nathan Fillion is a Canadian actor and voice actor best known for his role as Richard Castle on the ABC series Castle, as well as his earlier portrayal of the lead role of Captain Malcolm Reynolds in the television series Firefly and its feature film continuation, Serenity.
I think Nathan is my favorite because he can play many roles very well on any movie he is on.
V 2 Comments
286
James Spader
James Spader always nuances his performances with intricate details that are fascinating to watch. He amazes me: watch his performance in "sex, lies, and videotape" or "Secretary" or on the 8th season of "The Practice" or many other roles...all brilliant.
James Spader creates such depth, intimacy, such reality, in every role. He creates characters you've never seen portrayed, before. His face, his presence, - convey what can't be written. He amazes me.
James Spader is the most under-rated acting genius of our time. He brings the most memorable and subtle nuances to everything he is in. Absolutely amazing and versatile actor.
His facial expressions of distinctive shades of emotion are absolutely striking.
V 2 Comments
287
Harvey Keitel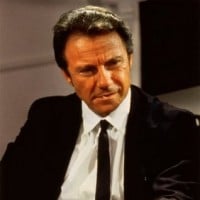 Harvey Keitel is an American actor and producer. An Oscar and Golden Globe Award nominee, he has appeared in films such as Martin Scorsese's Mean Streets and Taxi Driver, Ridley Scott's The Duellists and Thelma & Louise, Peter Yates' "Mother, Jugs & Speed", Quentin Tarantino's Reservoir Dogs and Pulp ...read more.
V 1 Comment
288
Laurence Fishburne
Mr. Fishburne is one of my favorite actors. He is skilled, versatile, and has given a convincing performance in every role I have seen him. Joe, NC
V 1 Comment
289
Toshirō Mifune
I;ll bet that no-one voting here has ever seen a Japanese movie. This guy is great, and I've seen seven or eight of his movies.
Toshiro Mifune his absolutely wild and virile. His characters have a great power of expression : expressive gestures, expressive look.
This ruggedly handsome Japanese actor has been excellent and cool in a wide variety of roles, usually displaying that nice body of his. He played the emotional, larger than life, tragic, lovable Kikuchiyo in 'Seven Samurai', the grotesque yet sometimes oddly sexy bandit Tajomaru in 'Rashomon', powerless villain Taketoki Washizu in 'Throne of Blood', the brilliant but lazy samurai Sanjuro, and showed off his nice legs in shorts in 'The Hidden Fortress'. And much, much more.
290
James Marsters
He's fantastic. He was only supposed to work one season in Buffy, just as a small villain character, but he brought a certain depth to this role and acted so well that the director, Joss Whedon, decided "Oh hey, let's just keep Spike for a little longer..." And James Marsters stayed in the series until the very last episode. - RizaLovato
V 1 Comment
291
Lee Marvin
Another great talent virtually ignored here - Billyv
Without a doubt one of my top 3 favorite actors. Lee Marvin was a great actor and naturally cool. A fascinating person who had the ability to play both cold-blooded bad guys and protagonists you root for. Big fan of Lee Marvin, his films and his T.V. series M Squad. - DamnFineCupOfCoffee
292
Jagathy Sreekumar
One of the best actors anywhere, in India or abroad. A Top 10 comedian.
He is a best comedy star in malayalam history
V 1 Comment
293 Park YooChun
294 Koji Yakusho
295
Emile Hirsch
His performance in Into the Wild solidified that movie as my favorite of all time. He always plays so heart-breakingly well.
296
Jamie Bell
This actor is incredible! It is very convincing especially in the movie Billy Elliot and in the music video Wake Me Up When September Ends by Green Day, it was fantastic. He is young and beautiful and there will be yet another movie which will bring his signature.
He is just the best actor and belongs in the top 10 his role in jumper was just amazing when you don't vote for him you really need to watch better movies (with Jamie)
V 1 Comment
297
Alexander Ludwig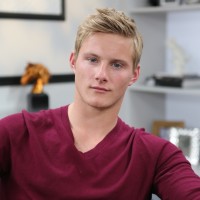 Alexander Ludwig is a Canadian actor, singer and model. His notable film credits include The Seeker: The Dark Is Rising, Lone Survivor, Disney's Race to Witch Mountain, and The Hunger Games.
He should have been cast as Peeta instead of Josh "No Charisma" Hutcherson.
This Canadian star is on the rise.
Alex is so cute, and has really nice eyes. Plays as Cato in the Hunger Games, really awesome! He's really sexy, and hot.
Alex is a good actor
A-Lud is fresh talent. As far as all these old farts ahead of him, A-Lud will still be desirable. something that Duvall the corpse never will be
298
Michael Keaton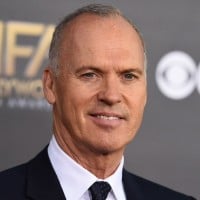 Batman, Beetlejuice, Multiplicity, Toy Story 3, hello? Why isn't Keaton on this list? Ok, maybe he's not one of the best actors, but he's just one of the funniest guys I know and he's a totally badass anyway and as it seems also a very kind guy in private.
His performance in Birdman is my favorite performance by a lead actor in ANY movie.
His performances in Batman and Birdman were incredible, thank god he's on this list.
A lot better than everybody thinks
V 2 Comments
300
Timothy Dalton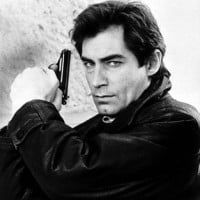 Timothy Peter Dalton is an English actor. He is known for portraying James Bond in The Living Daylights and Licence to Kill, as well as Rhett Butler in the television miniseries Scarlett.
PSearch List
Recommended Lists
Related Lists
Top 10 Best Tamil Actors
Top Ten Actors In India
Top Telugu Actors of All Time

Top Ten Actors In South India

Most Overrated Actors/Actresses
List StatsUpdated 21 Jan 2017
120,000 votes
867 listings
11 years, 67 days old

Top Remixes (562)

1. Christian Bale
2. Daniel Day Lewis
3. Jack Nicholson
weel123

1. Daniel Day Lewis
2. Jack Nicholson
3. Marlon Brando
kbobsmith

1. Robin Williams
2. Daniel Day Lewis
3. Robert DeNiro
Frank1992
View All 562
Posts
Error Reporting
See a factual error in these listings? Report it
here
.