Greatest Classical Composers
The Contenders: Page 2XW
21
Johann Pachelbel
His Canon in D minor just touches my soul its very soulful
Pachelbel's Canon in D is AMAZING!
Pachelbel was born in 1653 in Nuremberg, Germany. He is known for writing his major piece Canon in D Major and his organ fugues. He died at the age of 52 from unknown causes. My favorite piece of his is Canon in D Major.
V1 Comment
22
Jean Sibelius
Sibelius should definitely be among the top ten if not the top five... Back in the twenties and the thirties he was ranked number 1 even above beethoven in similar polls... He is the best symphonist of them all, incomparably evocative and uniquely original, certainly the apex of late romanticism and his many vocal and choral works though less well known are real masterpieces... It's shocking to realise people either do not know his music or do not appreciate it today - prospero
His unique, sometimes peculiar style, may not please all listeners of his works. Yet, there is such beauty and intense emotion in his works. His tonal poems are divine, invoking deep emotions. The connection of his music to the beauty of nature in his beloved homeland continously portrays visions of icy lakes, untouched wilderness, and the struggles of a small nation against an overpowering threats. The final movement of his Second Symphony is perhaps the most moving, romantic moment ever created in classical music. Due to Sibelius's uniquess as a nationalistic figure, the beauty of his music inspired by Finnish nature, and the intertwining if his works with the struggle of the Finns for their independence, Sibelius deserves to be in the top ten.
One of the very best. So original in everything he wrote.
V3 Comments
23
Sergei Prokofiev
Marvelous composer!. Listen to the fifth symphony only the second movement. That describes his style.
The score of Romeo and Juliet will make you cry.
He may not be the best... But he is my favourite!
Dance of the Knights
V3 Comments
24
Ennio Morricone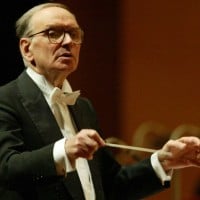 25
Frédéric Chopin
Number 55? what. He composed some of the most moving piano works ever written. His nocturnes and etudes are fantastic.
26Alexei Stanchinsky
27
Sergei Rachmaninoff
How on earth is Rachmaninoff not on here... pure genius. His Piano Concertos are excellent but his Preludes are really I think some of the most beautiful piano pieces of all time.

Chopin and Debussy are quite excellent as well. Beethoven, Mozart, and Tchaikovsky are way overrated. Bach was obviously obscenely talented and his pieces are fascinating, but I would much rather listen to Rachmaninoff, Chopin, or Debussy any day of the week. - AndrewLatham
I very much appreciate classical music but I am picky about what I listen to. Rachmaninoff is in a class by himself, a pianist even better than Horowitz and a composer of the most memorable pieces for the piano in my lifetime. In fact I consider his concerto no. 2 as THE BEST EVER. And to be rated 22 on your list is shockingly absurd.
Not only one of the greatest, but THE greatest romantic writer of all time in my opinion. This is a man who spent all of his life as a seer of the world, and from that heartache, wrote some of the greatest and most well-known pieces of the classical repetoire. Not only a miracle to classical music, but a miracle to humanity. Top 5 EASILY!
Undoubtedly the greatest composer of all time. There is more glory in one movement of his than in the entire corpus of musical history, as far as I'm concerned.
V8 Comments
29
Giuseppe Tartini
Probably the best violinist of all time
Ah devil's thrill :3
30
Niccolò Paganini
Not so much of a great musical composer but a violin player... Hmm...
31
Giuseppe Verdi
Giuseppe Verdi can't be 16 in the ranking. He deserves at least a top 8
How this Italian genius cannot be included in the top 10
Verdi is arguably the best opera composer. His Requiem is beautiful. He should be placed much higher.
Giuseppe Verdi 29th! This is a joke...
V5 Comments
32
Pyotr Ilyich Tchaikovsky
Symphonies 4,5,6; nutcracker, sleeping beauty, swan lake ballets; piano and violin concertos, serenade for strings, Romeo and Juliet, 1812 overtures and many more compositions are loved by almost every classical music listeners. Just look at the World's symphonic orchestra programs...
33
Aram Khachaturian
Toccata will forever be one of my favorite pieces...
35
Hans Zimmer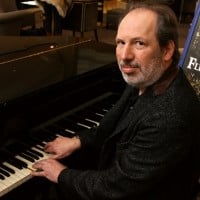 "Journey to the Line." Enough said.
V4 Comments
36Alexander Borodin
37
Arnold Schoenberg
I don't think he's really "classical"! - Alex151
38
Antonin Dvorak
The Czech Beethoven. Was brilliant in just about every genre he touched (and he touched virtually all that existed at the time). One of the best composers of symphonies and chamber music of all-time. For some underrated gems try his Symphony No. 6 and the Piano Trio No. 3.
A great composer who had a real penchant for melody. Some of his programmatic works and his Symphonies demonstrate a great intuitive grasp of counterpoint (i consider him the Romantic heir to Bach)
His New world symphony is simply stunning, but everything he made should be called a masterpiece.
This man is a god.
V8 Comments
39
Aaron Copland
He embodies Americana. Why John Williams has a higher placing than Aaron Copland is beyond me. With- out Aaron Copland we would not have a John Williams. Also, John Williams, like most movie composers, must be inspired by the picture or the moment in a movie to add the back drop of music. Aaron Copland created the music first and inspires us to envision America through his music. That is pure genius.
I would move him up 20 or more points for helping define the 'American Sound', which is music suggesting expanse and spacial distance, which is the American landscape. Also, he was a major influence on Leonard Bernstein and John Williams, without which, we would not have had "West Side Story" and "Star Wars".
40
Karlheinz Stockhausen
German composer, widely acknowledged by critics as one of the most important (Barrett 1988, 45; Harvey 1975b, 705; Hopkins 1972, 33; Klein 1968, 117) but also controversial (Power 1990, 30) composers of the 20th and early 21st centuries. Another critic calls him "one of the great visionaries of 20th-century music" (Hewett 2007). He is known for his ground-breaking work in electronic music, aleatory (controlled chance) in serial composition, and musical spatialization.
Immensely enjoyable music opening the door to different Worlds and transcendental states. Always the voice of the human being in juxta-position to the absurdity of reality.
V1 Comment
PSearch List
Recommended Lists
Related Lists
Greatest Romantic Classical Composers

Top Ten Musicians We Wish We Could Trade to Get Classical Composers Back
Best Movie Score Composers
Top 10 Classical Languages
Greatest Classical Music Pieces
List StatsUpdated 6 Dec 2016
5,000 votes
119 listings
8 years, 86 days old

Top Remixes (30)

1. Johann Sebastian Bach
2. Wolfgang Amadeus Mozart
3. Ludwig Van Beethoven
tsarsaltin

1. Wolfgang Amadeus Mozart
2. Ludwig Van Beethoven
3. Franz Schubert
alexpijanowski

1. Ludwig Van Beethoven
2. Maurice Ravel
3. Frederic Chopin
PianoMaster221
View All 30
Posts
Error Reporting
See a factual error in these listings? Report it
here
.