Top 10 Greatest Jedi
The Contenders: Page 2XW
21
Rey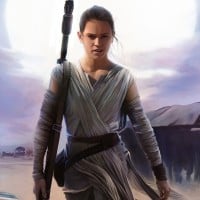 Rey is a fictional character in the Star Wars franchise, portrayed by British actress Daisy Ridley. First appearing as the central character in Star Wars: The Force Awakens, Rey is a scavenger who was left behind on the planet Jakku when she was a child, and later becomes involved with the Resistance's ...read more.
She's only a scavenger who has the map of Luke Skywalker. She was scared of the lightsaber at first but she was very strong at defeating Kylo Ren, even she was not trained.
Rey hasn't been taught how to use it. But in the final battle I was shocked she knew how to use it and killed Kylo Ren. I bet on episode 8 she's going to have a lightsaber.
22Kyp Durron
23
Meetra Surik / The Jedi Exile
Defeated 3 insanely powerful Sith Lords including Nihilus who can eat whole planets.
24Nahdar Vebb
25
Cade Skywalker
Great great grandson of anakin great grandson of luke grandson of ben and son of kol skywalker and is the best jedi ever in my opinion. - con
Killed Darth Krayt, who assisted Luke against Abeloth; Best Healer ever
26
Tholme
He survived near death twice and had his eye cut out by darth tyranus and still survived the great jedi purge
He was the leader of the jedi spy network. He successfully placed agents all throught the seperatists. He discovered the second sith lord (palpatine/darth sidious) but nobody believed him.
27
Yarael Poof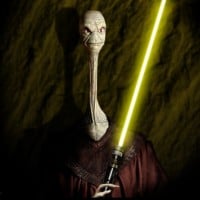 Wise Jedi. He sacrificed himself and saved the lives of millions. If it wasn't for him, the Jedi council would be no more. He was stabbed and wounded but still used the force to stop a weapon of mass destruction from destroying Courcant.
If you do some research on Poof you find out he saved an entire planet! He saved master yoda and tons of other jedi from dying! How great is that!
V1 Comment
28
Yaddle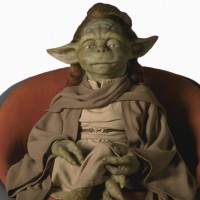 She absorbs a deadly biological weapon to save many lives
V1 Comment
29
Jacen Solo
Jacen is number one of all time. He turned into Darth Caedus that should be in top 5 sith.
V1 Comment
30Stass Allie
31
Adi Gallia
V1 Comment
32
Even Piell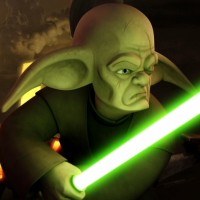 33Voolvif Monn
34
Ulic Qel-Droma
A powerful and noteworthy Jedi Knight before falling to the Dark Side and Exar Kun, Ulic redeems himself before his death by teaching padawan Vima Sunrider, daughter of his former lover Nomi Sunrider, the ways of the force.
V1 Comment
35
Kyle Katarn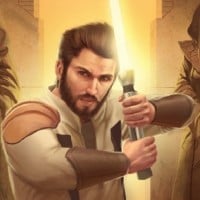 Kyle Katarn is an excellent Jedi, his lightsaber skills are second to none in the time after ROTJ. He also managed to fight the conflict of the dark side within himself, whilst still managing to harness some of the powers of the dark side. - Reconkiwi
36
Finn
Sucks! Finn is the worst Jedi of all time. Why did Maz even give him the lightsaber.
V3 Comments
37
T'ra Saa
Mace Windu's Master, Survived Great Jedi Purge, Saved Remnants of New Jedi Order in 137 ABY (After Battle of Yavin) by assisting Nat Skywalker in sacrificing their lives to scatter the One Sith Fleet
38
K'khruk
He just will not die; Galactic Trimvirate after Sith-Imperial War, Survived Great Jedi Purge, one of the few jedi to survive Grievous
39
Ganner Rhysode
Not a Great Jedi, but he performed possibly the best feat in the Star Wars Mythos by defeating 10, 000 Vong at the World-Brain and a Vong Tank-Beast before dying.
40Agen Kolar
PSearch List
Recommended Lists
Related Lists

Top Ten Most Powerful, Skilled Jedi and Sith From the Star Wars Films

Top 10 Most Powerful Jedi / Sith From Star Wars
Top 10 Star Wars Clone Wars Jedi

Most Powerful Jedi and Sith Lords From the Star Wars Movies
Greatest Star Wars Fights Between a Jedi Knight and a Sith Lord
List StatsUpdated 6 Dec 2016
1,000 votes
62 listings
5 years, 235 days old

Top Remixes (24)

1. Yoda
2. Luke Skywalker
3. Obi-Wan
agenterf

1. Yoda
2. Satele Shan
3. Obi-Wan
yoda

1. Anakin Skywalker
2. Yoda
3. Obi-Wan
BB4
View All 24
Posts
Error Reporting
See a factual error in these listings? Report it
here
.