Greatest Musical Entertainers of All Time
There are many great entertainers, but there are a select few who can induce tears and fainting before they even begin to sing. There are artists who meet expectations, and artists who shatter them. There are singers who raise the bar, and singers who break the bar. Many entertainers' art is music. To some, music turns into art. The following, in order, are the artists and singers and entertainers who have exceeded expectation, broken the bar, and transformed their music into art.
The Top TenXW
1
Michael Jackson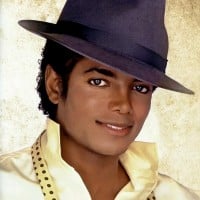 Just the fact that a little black boy from a Midwestern town was able to become a seemingly mythical pop legend is mind-blowing. The electrifying dance moves and angelic voice just add to the recipe that makes up Michael Jackson, the greatest entertainer of all time. He revolutionized music and was the first artist to turn it into art. His extraordinary wardrobe, his take on the music video, and his amazing dances made his music come alive. He pioneered the music video format with Thriller, and none of his videos disappointed. He never settled and was never second-best. For him, it was all or nothing. If he couldn't excite and please his fans, he didn't want to do it at all. His perseverance, perfectionism, talent, and hard work is what makes him the greatest entertainer of all time.
Michael Jackson is the one and only. I'm 36 and I feel blessed I managed to witness his peaking years in the 80's. I was military brat, living overseas, and I must say, Michael Jackson was the most popular artist. Everyone imitated his dance moves and his music was heard everywhere. I've never met anyone who has not heard of the King of Pop. The fact that his fame is GLOBAL proves his success and passion for his music. I never heard of the Beatles or Elvis Presley until we moved to the U.S. Michael is blessed with pure talent and originality. He proved it from when he was still a little kid with the Jackson 5 and he peaked as a solo artist; the Beatles would be nothing without each other. It's proven that they fell off the charts when the band broke up. Elvis now? He was mostly famous because teenage girls at that time had no other "hottie" to idolize. Did Elvis dance like Michael? Did he entertain like Mike GLOBALLY? Nope. That proves everything. I'm not even talking about all of ...more
The man dances and you See Music.
The man sings and you Hear Music.
The man writes and you Know Music.

He does all this and you're Entertained beyond anything you've ever seen, heard, or known of.

The man is Musical Entertainment at its finest along with Musical Artistry created.
The greatest of ALL TIME! No doubt about that...
V96 Comments
2
Elvis Presley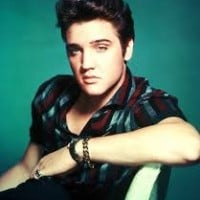 He was the King; one cannot get into 4 Official Music Halls of Fame without a reason. Another thing to remember is that he has outsold every other solo performer, and is on par with the Beatles (both having claimed to sell over one billion records). To thro into the mix is that he had such emotion and passion that he put into the really good songs, and it made these recordings amazing. Also, when he was younger (from when he started out, until about 1973), his dance/karate moves were amazing.

Everyone who has ever enjoyed modern music has this man and his peers to thank (guys like Little Richard, Chuck Berry, etc). If it wasn't for all of them, the Beatles, Michael Jackson, and so much of the music that we now love and enjoy would not be here. And if you don't believe this, remember that John Lennon himself said that it was Elvis who had got him into music.
No one has ever come close to his charisma, extreme talent, versatility, good looks, and his downright generous character. There will never ever be another Elvis Presley, he was one of a kind and the very best entertainer in the world. His contributions to music have influenced every rock band from Robert Plant and Led Zeppelin to every other musical talent in the rock genre. He will always be " THE KING" for a reason.
Well I think Elvis should take the number one spot as he changed music with his own style of music this now called Rock and roll. Before Elvis music was a joke.

I'm not saying Michael Jackson is not up there with his dance move's etc

But Elvis gave us rock and Roll had changed the world. Long live the king!
Elvis presley stole music people all over the world love Michael not just certain people PEOPLE ALL OVER THE WORLD OF DIFFERENT RACES ALL HAIL KING Michael JACKSON
V54 Comments
3
Madonna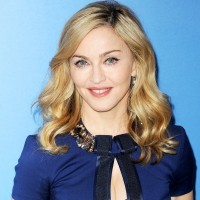 The Top 5 ends here with Madonna Ciccone, arguably the most successful female artist of all time. Madonna's daring performances and irrestistible tunes both angered and excited people all over the world. Some say she is far too overrated; some insist she is overlooked. Whatever it may be, Madonna's sultry shows and Marilynesque style makes her an unforgettable piece of 80s and 90s pop culture.
Definitely my favorite of all time. The scope of live concert tours would be very different today had Madonna not come around. She continues to raise the bar even now 30 years into her career.
Madonna is simply the Best. I can't believe Lady Gaga is over her. She copies Madonna all the time and everyone realize that
Long Live the Queen of Music MADONNA - Alexandr
4
The Beatles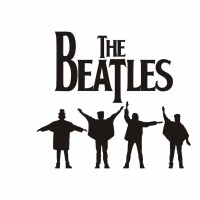 The Beatles were nothing if not epic. Their albums were so ambitious and out-there they crossed back to mainstream. The Beatles managed to get pyschedellic pop to Number One. The Beatles made girls cry just by standing onstage. Never has any band achieved so much success. The Beatles are still being swooned over by females from age fifty to age fifteen. The Beatles were like crack cocaine: they were short-lived, made people become ecstatic, and left everyone wishing for more.
The Beatles wrote their own material, pushed the boundaries of music, challenged their contemporaries to keep up and opened the door for everyone who followed. No one stands above them. Not even the vastly overrated Michael jackson
Michael Jackson is better. Live with it.
Michael Jackson is way better! Just live with it...
V1 Comment
5
The Rolling Stones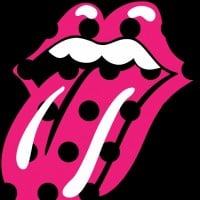 I think their way more better than the Beatles, who are largely overrated in comparison to their other British counterparts. The Beatles were okay but they largely copied Chuck Berry, but somehow Americans in particular manage to shoot them to fame. Perhaps so typical of them, they enjoy entertainment so much in a fashion that anything goes. Just think one direction.!
6
Bob Dylan
7
Beyoncé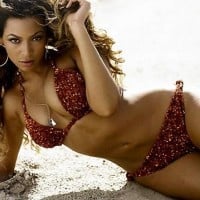 She should easily be top 5. The only people who disagree will be those who have never seen her live
Beyoncé. I've been to every concert since Destiny Fulfilled and each time I thought it couldn't get any better, and it did! She's an anomaly! I always leave happy and exhausted lol
The best after MJ, her dancing is top notch, much better than Madonna in my opinion. She has an amazing voice and she is just epic. Hands down! x
She's just amazing! #
V4 Comments
8
Pink Floyd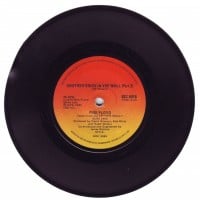 omg are you serous lagy gaga chithra, miley cyrus, and madonna above pink floyd sorry but that is just wrong. many of the fake artists I mentsioned lip sing but all can't sing. Pink Floyd is the ultimate stoner music it is the closest thing to a drug I can think of. their live shows are preatty awesome too. They were among the 1st to use bright colored light shows then their live. all these artist I mensioned are gona die soon anyway. bands like beatles rollin stones and PINK FLOYD will live on forever. - russian
9
Jackie Evancho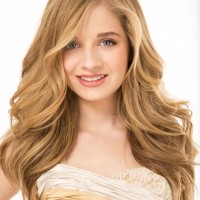 She is the whole package: immensely talented, cute, funny, positive and caring. She lights up everything around her. - BobG
The affect she has on the audience is astounding.
Comes across as genuine and humble, even naive, but has a voice that is other-worldly!
10
Queen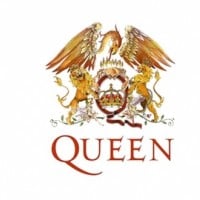 Best songs of all time and best concerts were performed via Freddie Mercury. When he sang all stadium would feel his presence. I think when he was on stage he felt like at home, if you would let me say his second home. Its to bad he isn't here to sing for us one last time.
Queen should be near to Michael Jacksons position... I think the queen influenced the rock music of the generations...
Best allround entertainer is Freddie Mercury. Together with Queen they had a great live show and varied and entertaining songs.
V1 Comment
The Contenders
11Guns N' Roses
12
Robbie Williams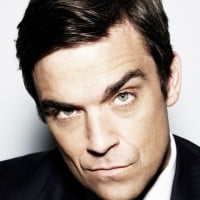 2006 Williams entered the Guinness Book of World Records for selling 1.6 million tickets of his Close Encounters Tour in a single day.
Total perfection in every way.

His live concerts are the best I've ever seen.
V1 Comment
13
Prince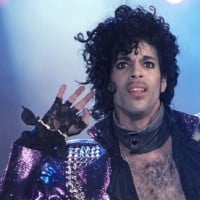 Prince is the greatest. All of the other artist on this list are loved. Prince has always been an industry outsider and hated for the most part, but it was his talent that has kept him afloat. I can remember the industry denying him a star on the walk of fame and then turned right around and gave Mary Heart of Entertainment Tonight a star: She only reports on people like prince, go figure!
I once dragged two friends to a prince concert. I say dragged because they didn't like his music and considered his persona with disdain. Whilst they the concert left feeling the same way, he was best act they had ever seen. That's how good he is live.
My favorite artist of all time. Charismatic performer who could make you feel as if you were the only one in the room while even though there is arena full of people. Just awesome.
A most talented artist, who blew the music execs and survived
V1 Comment
14
K.S. Chithra
Chithra is just so totally unique, and... the world needs to see and hear such a nice young lady with so much talent. "
"surprisingly beautiful voice - original"
"Wonderful singer would graciate any stage
Although Chithra is fairly new to the music scene, she has already inspired countless people, including myself, to never be afraid to be different. Her outlandish costumes and extravagant stage shows, along with the artistry of her music, have proven that Chithra is here to stay. Her songs explore aspects of real life, written down in clever lyrics and put to a catchy beat.. She does a fantastic job of capturing a moment in time and presenting it to our generation. - bradman
Chithra is most loved entertainer the people by her songs of wide range
Chithra is a queen of music
Chithra is a music angel
Chithra is a great entertainer
V2 Comments
15
Janet Jackson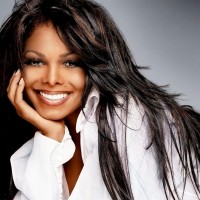 Michael has nothing to do with it. The Jacksons just have natural talent!
She isn't overrated and neither is Michael.
She's the greatest female entertainer in the world now go figure thank you
V6 Comments
16
Cher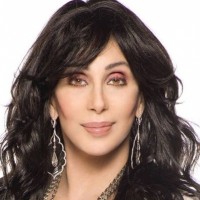 She is the Goddess! No one compares.
17
James Brown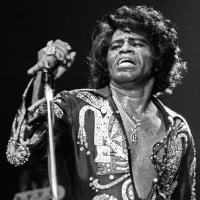 He really was the hardest working man in showbiz
He's the grestest of all time. He inspired Michael jackson and prince and plenty more huge icons like beyonce his music never gets old
James Brown is one of the greatest entertainers to have ever lived. If there were no Mr. Brown there would be no Prince or Michael Jackson, and there would be no such thing as funk and or hip-hop, ask Dr. Funkenstein, he'll tell ya himself.
"Toe-Knee"
V3 Comments
18
Tina Turner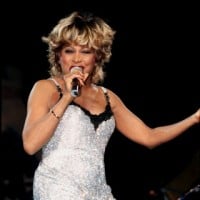 The most professional, hard-working, dynamic and unique female musical act ever. Legend. And just a wonderful person, to boot. There will never be another Tina Turner.
She infuenced Beyonce, Janet Jackson, Mick Jagger (just to name a few)
V1 Comment
19
Shakira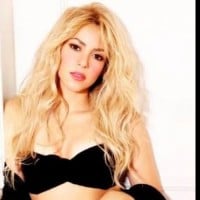 20
David Bowie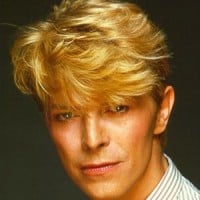 PSearch List
Related Lists
Best Musical Movies of All Time

Best Rappers of All Time

Best Singers of All Time
Best Songs of All Time

Best Rock Bands of All Time
List StatsUpdated 9 Feb 2016
1,000 votes
62 listings
5 years, 242 days old

Top Remixes (4)

1. Prince
2. Madonna
3. Michael Jackson

MemyselfandBey

1. Madonna
2. Jennifer Lopez
3. Cher

Irina2932
1. Elvis Presley
2. Michael Jackson
3. The Beatles

realtat
View All 4
Posts
Error Reporting
See a factual error in these listings? Report it
here
.