10 Greatest Sopranos of All Time
cedricfollyman
In your opinion, who do you think are the ten greatest soprano's of all time?
The Top TenXW
1
Jackie Evancho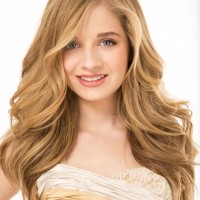 Ok, here is my opinion.
I am not an expert in music or singing, I only know what I feel.
I listen to many female artists from opera to pop.
Jackie's voice has something extra, something that sets it apart from others, regardless of the training and technical perfection reached.
In my opinion, Jackie Evancho has the greatest soprano voice today.
Wikipedia lists three child prodigies of voice: Beverly Sills, Julie Andrews, and Jackie Evancho. Jackie is the youngest person in history to go Platinum. Her career has just begun.
Being a great soprano does not equate being a great opera singer. That's a highly technical specialty. It's a vocal range, and this young lady covers it completely, with a timbre and vibrato (that varies with the piece she's singing) that is more pleasing to my ears than any other singer that I've ever experienced.
Not even a bit close to being the best soprano and never will - just a nice singer not a great one
V19 Comments
2
Joan Sutherland
Joan Sutherland, or La Stupenda as she was called, has the most spectacular voice of all time. Even Pavarotti said she was the voice of the Century. If she had Callas' acting abilities, she would be greater than Callas.
Joan Sutherland's assets include:
1. Huge voice.
2. Breathtakingly beautiful voice when in her prime.
3. Arguably THE perfect trill up to high C.
4. Arguably the best scales and runs.
5. Arguably the best staccato.
6. Definitely the best high notes from high A to high E.
Absolutely, the greatest SINGER of all times... Not just soprano... GREATEST SINGER EVER.
She had one of the most beautiful voice I've ever heard. And I've heard them all. Her voice is HUGE, and she can do anything with it. Her trills rival a flute and you can hear two actual notes spinning very fast. ALL aspects of the art of the coloratura are handled with utter ease and textbook. She has zero rivals as a dramatic coloratura. Her legendary "wall of sound" just surrounds you even in the Hollywood Bowl. She can sing Wagner and Bellini. And when it comes to those notes from C6-E6(high C-high E natural), no one has such brilliance, beauty and gigantic in volume. We will never see the likes of La Stupenda again!
I love Callas but next to Sutherland, even Callas has to take second place.
You MUST hear Sutherland LIVE to hear the real thing. Her voice is that spectacular and HUGE.
Joan Sutherland IS the Absolute First Lady of opera... Prima Donna Assoluta. Honestly, she has the most brilliant voice and breath taking technique of all the great divas in this list.
Even though she may not be the best actress, her phenomenal voice more than make up for it.
She is the Empress of Opera, in my opinion. Thank you.
I have been listening to her magnificent voice for over forty years and all I can say it is uncanny. There are those that would liken her to some of the greatest singers in history but no one has ever been able to reach the stratospheric heights that Dame Joan achieved. She was able to achieve vocal acrobatics with her voice (The Bell Song) that has never been achieved by another singer and her bel canto mastering sets her apart from anyone else that has attempted it except Marilyn Horne. The Golden age of Opera was the period that Sutherland, Horne and Pavarotti sang as an ensemble, never to be matched or duplicated. We were so lucky to hear and see them before Joan and Luciano left us. Thank you for the most incredible music we will ever hear.
V24 Comments
3
Maria Callas
What makes a good soprano? Is it her voice? Is it her acting? Or is it both?
In fact,to perform opera you need to have both acting and singing skills. Callas was divine not due to the fact that she was a great singer.Besides,there are many great singers. There is a multitude of people that can sing lovely. An opera singer, however, has to be an actor that sings instead of speaking. I've read many comments regarding the greatness of some singers' voices, and how they should be declared the best opera singers because of their voices' greatness. But, opera is NOT about singing berry high notes, or being able to sing with dexterity. Opera is acting by singing. Most of the sopranos I know, perform in a way that has nothing to do with opera. They stand where the director of the opera told them, and sing in order to astonish their audience with their voice. They neither perform, nor feel what they sing. It is aggressive, their way of singing. By this I mean that they want to show off, to ...more
She possessed an unrivaled ability to breath life into the music. Her extraordinary sense of timing, the nuanced treatment of each phrase, and her impassioned delivery find no equal. When you lay aside the traditional criticism and think about what matters most in music, Callas stands alone.
The reason I think maria callas is one of the greatest-if not the greatest-singers is that every time I listen to one her resital I feel so many emotions that I makes me think she cast a spell on me. I know that there might be a lot of good artists but its something about her-about her voice- that makes her special. With her voice she is able to make you understand or even feel some things and I strogly believe that that's the real purpose of every kind of art. To understand and To feel!
Greatest actress in opera but not the most beautiful voice, particularly in the upper register.
V22 Comments
4
Montserrat Caballé
Caballe's voice is angelic. Her rendition of O Mio Babino Caro is absolutely flawless and is the best ever recorded - you would have to be a stone not to be moved by it! Other great arias include Ave Maria (Verdi) & Hijo de la Luna. There is not enough words to describe how exquisite her voice really is.
Opera is show... And she has given more spectacular moments on stage than any other singer. Without any doubt, the most beautiful voice in the recorded era, just hearing the sound is tantalizing, irregular interpreter, but pure magic.
Bolena, Devereux, Don Carlo, Lucrezia, Traviata, Salome, Norma, Pirata... Look for the magic there...
5
Beverly Sills
Truly a great soprano & as a person. She had a way of singing to your soul in a genuine, sincere way. She portrayed her characters honestly, making them come to life. The ease with which she sang difficult passages was amazing. She could bring even the uneducated opera goer to love opera.
Most unqualified critics never heard Sills early in her career. What a pity! If you readers can, please find the earliest recording of her Baby Doe. Her matchles recording of Julius Caesar also puts her up there in the top five. What a pity she was shunned by the Met for far too long.

111111
I am surprised that many do not recognize Beverly for the magnificent talent she possessed. The things this woman could do with a single scale. Truly a pioneer.
Better than Callas. Second to Sutherland.
V7 Comments
6
Birgit Nilsson
Her Wagner was in a class by itself.
Her voice alone could light up the entire universe.
Second best Wagnerian soprano after Kirsten Flagstad, a remarkable voice.
V4 Comments
7
Leontyne Price
She could sing anything!
Her voice has a extra layer which makes it just that much richer than all others.
Should be first on list, Admit it!
A voice only from God, alone.
V6 Comments
8
Renata Tebaldi
The most ravishingly beautiful voice ever. Perfect legato, perfect blending of registers and full bodied. Strong lower register, rich middle and dramatic, full top. Also possessed the beautiful pianissimo high notes in her early career. Although the high C became strained in her later career, she reworked her voice into a more dramatic one, with a very strong, mezzo sounding lower register, and Wagnerian weight. If only she had sang more Wagner and continued her career in the 70s as a mezzo (the Met offered her the chance but she declined). Still, the single most beautiful voice I have ever heard.
Tebaldi's voice is the most beautiful sound ever the world has ever known.
My fave. What a rich tone!
V4 Comments
9
Kirsten Flagstad
Probaly the best norwegian soprano of all time
Greatest soprano of the 20th century without a doubt. The supreme singer of Wagner which is the toughest test for any singer.
Greatest soprano voice of the 20th century. The greatest soprano in Wagner which is the toughest test for any singer.
The greatest voice of the 20th century.
V4 Comments
10
Kiri Te Kanawa
I think in terms of vibrato and terms of training she had the best voice. And she also had superb acting skills, but she lacked variety in repertoire and her voice got lighter as she got elder and more frail. But in her hayday amazing.
Listen to her Butterfly!
The most beautiful voice in recording history.
Glorious, creamy and natural voice with beautiful tone.
V9 Comments
The Newcomers
?Cecilia Bartoli
?Victoria Lukyanets
BAdd New Item
The Contenders
11
Jessye Norman
Strong and delicate voice
In my opinion she is number 1 simply the most wonderful voice in my humble opinion.
12
Renee Fleming
Renee Fleming is in my opinion the best ever. Her control is fantastic and you can feel what she is singing. I have had 4 years of classical training myself and have never heard a soprano like her. Forget Joan Sutherland, you can't even tell what language she is singing in.
Renee fleming beats everyone on this list. You'd have to be deaf not to agree. It's insane she isn't on the top list. By the way, Beverly Sills is recorded singing higher than Joan Sutherland. Sills goes all the way up to F5.
She often feels forced, as if the emotion isn't really there. Great tone, but limited and overdone in her expression.
I agree, Fleming is like audible silk. Such control, such a beautiful sound. She sings with ease.
V6 Comments
13
Sumi Jo
Her renditions of the bel canto repertoire are really amazing. Her coloratura is very precised and clear. Her rendition of offenbach and lakme are really superb putting her own emotions and colors to every phrase she sings. She is probably one of the best sopranos today.
Her voice is rare and unique among other opera singers who I know.
Her voice is very talented and well trained, so hers can be regarded as the masterpiece instrument of voice: One of the most qualified coloratura in the world now!
Definitely underrated. Her voice is really quite stunning.
V6 Comments
14
Barbara Bonney
I like her ave maria it's the best cover of ave maria
15
Angela Gheorghiu
Considered best contemporary voice in the world
Mrs. Angela Gheorghiu has both a divine voice and a charming presence. Simple as that!
God bless her mother and father of raising her and all the professors and teachers who make her shine even more!
Beautiful, delicate, feminine... Great voice and presence!
Awesome singer! I was mesmerized by her voice!
V4 Comments
16
Elizabeth Shwarzkopf
The best lyric soprano. The way she give different lives to every word that she sings.
Number One, hands down!
17
Victoria de Los Angeles
WHAT? I can't believe this! Ms De Los Angeles should be at least in 4 place. Who is voting here? I guess young people, who vote famous names and not really good singers...
The best ever with a warm and powerful voice - far far superior to the unpleasant metallic and tart sound of Callas.
The best ever again!
18Yvonne Kenny
19
Anna Netrebko
We can still enjoy her
20Luisa Tetrazinni
BAdd New Item
Related Lists

Best Rappers of All Time

Best Singers of All Time
Best Songs of All Time

Best Rock Bands of All Time
List StatsUpdated 1 Dec 2015
1,000 votes
62 listings
6 years, 114 days old

Top Remixes (6)
1. Jackie Evancho
2. Leontyne Price
3. Montserrat Caballé
KnightAtTheOpera
1. Joan Sutherland
2. Birgit Nilsson
3. Beverly Sills
hollywoodfan8
1. Barbara Bonney
2. Yvonne Kenny
3. Renata Tebaldi
rosem
View All 6
Posts
Error Reporting
See a factual error in these listings? Report it
here
.