Best Guitarists Ever
The Contenders: Page 11
201 Ryan Peake
202
Nick Drake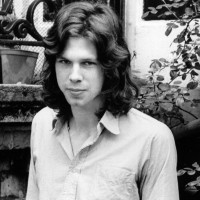 Nicholas Rodney "Nick" Drake (19 June 1948 – 25 November 1974) was an English singer-songwriter and musician, known for his acoustic guitar-based songs. A singular talent who passed almost unnoticed during his brief lifetime, his work has posthumously achieved wider notice and recognition.
203 Rich Ward
204
Trey Anastasio
It's a complete joke that Trey is not mentioned in the entire first 136 greatest guitarists on the list. He is well revered as being a prodigy in the mold of Hendrix, Santana, Jerry Garcia, Jimmy Page, and Jeff Beck (amazingly also not on this ridiculous list) : all his biggest influences. Trey can shred, play beautiful melodic rhythms, and rock hard with fat tone and immaculate phrasing. He is known for his innovative effects creativity-employing two tube screamers, phrase sampling and other looping effects, rotary simulations, flanger, compression/sustain, and many others. There has never been a guitarist who could so easily play blues, Jazz, prog-rock, hard rock, pop, accoustic, and classical. He is also an amazing composer and at the same time one of the greatest improviser. Nothig he can't do basically.
This is way too low on the list for Trey, but I know what happened. People hate Phish. Many have never even listened to Phish, but know a few Phish-heads, and it ruins everything by communicating their adoration for Trey and company in terms that is Emotional, but not musical. So when a non-fan (or even an actual fan like me) here's why people think Trey is great, it often sounds moronic. Not from everyone, but the stereotypes out there are ruining our rep.
Had to vote because Trey is better than most of the people ahead of him on this unbelievable list. Maybe some of these guys are better than Trey on band nerd technical aspects, but I agree with the first comment, Trey just rocks!
Trey is a god...you people are high
V 5 Comments
205
Hizaki
Hizaki's not only really talented, but how many times have you seen a man play such solos in a Rococo-esque dress and not mess up? His riffs are melodic, soothing, yet have so much power and feel to it.

Go to YouTube and search for History of the Other Side, Ascendead Master and Desert Apple, just to name a few.
This guy is insane good creating fantastic original melodies and his technical ability is great.
I love guitar & I respect many on these pages but I must vote for the one that changed me. I will never be the same after hearing him play. No one else has ever done this to me before so the honor goes to Hizaki. There are many talented guitarists here with many different styles but it all seems like child's play after you hear Hizaki. He can do it all if he really wanted to I am positive that this is true.
After I heard Versailles he changed the way I see music, yeah guitarist's like Eric Johnson and Eddie Van Halen are good, but Hizaki really got my attention. His looks, his talent, even his songwriting is unbelievable. This Metal Princess should be number 1
V 25 Comments
206
Rik Emmett
How quickly people forget. So very sad that this guitarist isn't getting the recognition he deserves. Do yourself a favor and listen to a few Triumph albums. He's not the lead guitarist, he's the only guitarist in the band.
Rik at #96? He's mastered rock, jazz, and classical guitar, and he's at #96? He was the only guitarist in the power trio Triumph. I've lost all faith in the people voting here.
He represents every single skills that almost the rest of guitarists doesn't have and especially on the classical skills that I don't think others guitarist who plays rocks can match with Rik.
None better at the microphone and playing lead guitar! His vocals are only outdone by his guitar playing, and that says a lot. He is only the founding member of the #2 band in Canadian history.
V 8 Comments
207
D.J. Ashba
DJ is a rare Jewel! I don't know of anyone more caring for his fans, a Humble very appreciative Person for all the people who have gotten him where he is today. He is true to himself and won't sacrifice that for anything or anyone!
Dj's music is magical! He is the most amazing guitarist I've ever seen. He is true to what he does, he worked hard for what he's accomplished, and he hasn't forgotten where he came from, which is why he is so loyal to his fans. Most musicians expect their fans to be loyal to them, but Dj sees it the other way around. In turn, he ends up with the most devoted, loyal fans in the business. He is simply amazing in every way.
DJ is an awesome guitarist and should be much much higher on this list. I saw him live twice this past year with Guns N Roses and he was an absolute power house. Such great stage presence and interaction with the crowd and other band members. Makes you feel apart of the show. He's a great person and kick a musician. Love ya DJ!
DJ, above all, a good person, a very good guitar player, it should be much better ranked on this list, I love this DJ.
V 59 Comments
208
Jake E. Lee
I can't believe Jake's not even on the list. The man who replaced Randy Rhoads in Ozzy's band, Jake is an amazing guitarist... He wrote some of Ozzy's best songs... And don't get me started on Badlands, that was some hot stuff! Could play very fast or with much "feeling". Should at least be in the top 25!
Listen to his work with Badlands as well... stunning. Ozzy would have been in a lot of trouble had he not met Jake after Randy's passing. THE BEST guitarist Ozzy ever shared a stage with. Every performance was solid. Look up some old live clips. He was for real.
Stage presence, speed, feeling, moves, no one can touch this guy
Best guitarist Ozzy had. Hands down
V 4 Comments
209
Omar Rodriguez-Lopez
The brains behind the Mars Volta. He is an incredible guitarist. Most people probably don't know who he is but if you know of the Mars Volta then you know what I'm talking about!
Hands down the best guitarist of the past five years... Just see him live and you'll know
He is one of the only guitarists who can balance sound and performance perfectly.
Absolute guitar genius in the modern age of rock.. Omar composes the most complex musical arrangements with spell binding guitar riffs that are very unique in sound.
If you're new to The Mars Volta sound, please check out these albums 'Deloused in the Comatorium' or 'Frances the Mute' or 'Amputechture'.
- Robert
V 7 Comments
210
Kim Thayil, Soundgarden
Even Rolling Stone put him as one of the 100 Greatest ever. That should tell you something.
Should be at least in the top 100. This guy is so overlooked, his playing is amazing. His solos with Soundgarden are epic!
I grew up listening to Thayil's awesome solos, and not just Black Hole Sun either. I listened to whole albums. RS put him dead last in the 100 Greatest Guitarists, and I really think he deserves much better. - NuMetalManiak
V 1 Comment
211
Doug Aldrich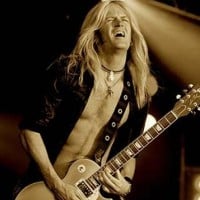 Doug Aldrich, is a Los Angeles-based hard rock guitarist. He founded the band Burning Rain with Keith St.
212
Joe Stump
A true master of neoclassical shredding, he mixes killer riffs in classic hard rock style, amazing and unforgetabble slow tunes and a superfast picking technique to make amazing guitarsongs such as Bullet Train. He also writes more emotional and slow paced stuff like his song The Beacon. Check him out.
213
Duff McKagan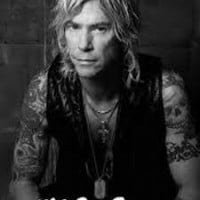 Michael Andrew "Duff" McKagan is an American musician, singer, songwriter and author. He is best known for his twelve-year tenure as the bass guitarist of the hard rock band Guns N' Roses, with whom he achieved worldwide success in the late 1980s and early 1990s. McKagan rejoined the band in 2016, following ...read more.
214 Christopher Thorn
215
Sam Totman
A great guitarist. Its unfortunate that Sam seems to live in the shadow of Herman Li, he is the majority song writer of dragonforce and underrated compared to Herman. Once again a great guitar player
Alongside Herman Li, he has created a lot of good songs and makes good sounds experimenting with his instrument with Herman
This dude right here can play as good drunk as he can sober which is both awesome and amazing this guy deserves better...
He plays so insanely fast, his solos are amazing, and he just is so talented
V 1 Comment
216
Daniel Linde
Ah Linde, to see you here is wonderful, but to see you so low in the list saddens my heart. You have shown us some of the potential that lies within you ready to burst in screams through your guitar, not only with HIM but on your own as well.
LINDE! LINDE! LINDE! LINDE! LINDE! LINDE!
What?... why isn't Linde in top 10?... Linde is the best guitarist ever!... I know Slash is really great too.. but... LINDE IS THE BEST!... VOTE FOR LINDE GUYS!
He's the best guitarist, he gives his soul while playing. he did great job for all that years working with HIM. so every Him fan loves him very much.
The Best EVER! Amazing solos, amazing everything! He's MASTER LINDE!
HIM Forever, riffs forever LINDE forever!
V 16 Comments
217
Brian Head Welch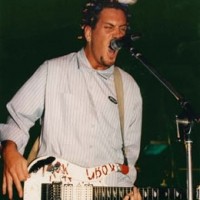 Great player, great songs, cool guy... - `Co
Of course he is not the best but not 242
V 2 Comments
218
Billy Corgan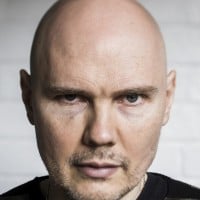 William Patrick "Billy" Corgan Jr. is an American musician, songwriter, producer, television writer, poet, and professional wrestling promoter best known as the lead singer, guitarist, and sole permanent member of The Smashing Pumpkins.
Extremely underrated, possibly one of the best guitar players of the 90's really interesting not to mention unique technique and sound, slightly lost the plot as of late though, but everything up to machina was top notch.
Billy Corgan is the vocalist and lead guitarist for alternative rock band The Smashing Pumpkins, who are known for their complex, layered style, and Corgan's distinctive vocals and guitar solos.
The man is an outstanding guitarist. He belongs in the top 10 easily. Don't believe me? Listen to the Siamese Dream album with an open mind. He is far better than the vast majority of classic rock dinosaurs who always seem to dominate these so-called lists. He gets it. He knows what he is doing. He is for real.
Listen to GEEK USA from Siamese Dream, and then tell me that he shouldn't be in the top 50... UNDERRATED!
V 2 Comments
219
Tim Mahoney
He's so versatile. He can lay down a heavy punk riff, a funky jam, a reggae melodic gem. His solos sound masterful. People must consider him as a great guitar player. - Lemonjelo
If anything, 311's guitarists make their music listenable for me. The riffs in songs like Down and Beautiful Disaster show that he can drive the songs. - NuMetalManiak
220
Jake Pitts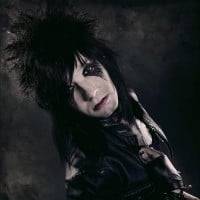 Jacob Mark "Jake" Pitts is an American musician and record producer best known as the lead guitarist of the rock band Black Veil Brides.
Jake's skillful playing is the biggest reason I like the BVB. His technique is out of this world and he deserves to be recognized a lot more.
How come Jake Pitts has a low ranking.. He deserves a better rank than this.. Besides he really is a skillful guitarist.. BVB ARMY FOREVER!
2nd best guitarist after Jimi Hendrix Black veil brides are the best!
HOW IS JAKE 213?!?!? It just doesn't make sense.
V 6 Comments
PSearch List
Recommended Lists
Related Lists

Best Metal Guitarists
Best Japanese Guitarists Ever

10 Most Influential Guitarists

Best Rhythm Guitarists

Greatest Electric Guitarists
List StatsUpdated 24 Jan 2017
197,000 votes
1,079 listings
10 years, 239 days old

Top Remixes (554)

1. Duane Allman
2. Jimi Hendrix
3. Eric Clapton
lordofthejimmy

1. Jimmy Page
2. Kirk Hammett
3. Dimebag Darrell
Coatsy

1. Albert King
2. Buddy Guy
3. Prince
leongregory
View All 554
Posts
Why Prince is the Greatest Guitarist Ever
admin
New considerations for the best guitarist.
windycityboy
John Frusciante
fruman
greatest guitarists
sloank68
Top 5 guitarists
southhockey8
Stevie vs. Jimi
bruski1986
On greatest guitarists.
Apollyon477
The great guitar battle.
booklover1
how a top ten list isnt a top 10 list without the best
tythoon
top 100 guitarists
russian
Slash Should Return to Guns N Roses
Alpha101
Dead Guitarists and Their Legacy
visitor
Error Reporting
See a factual error in these listings? Report it
here
.